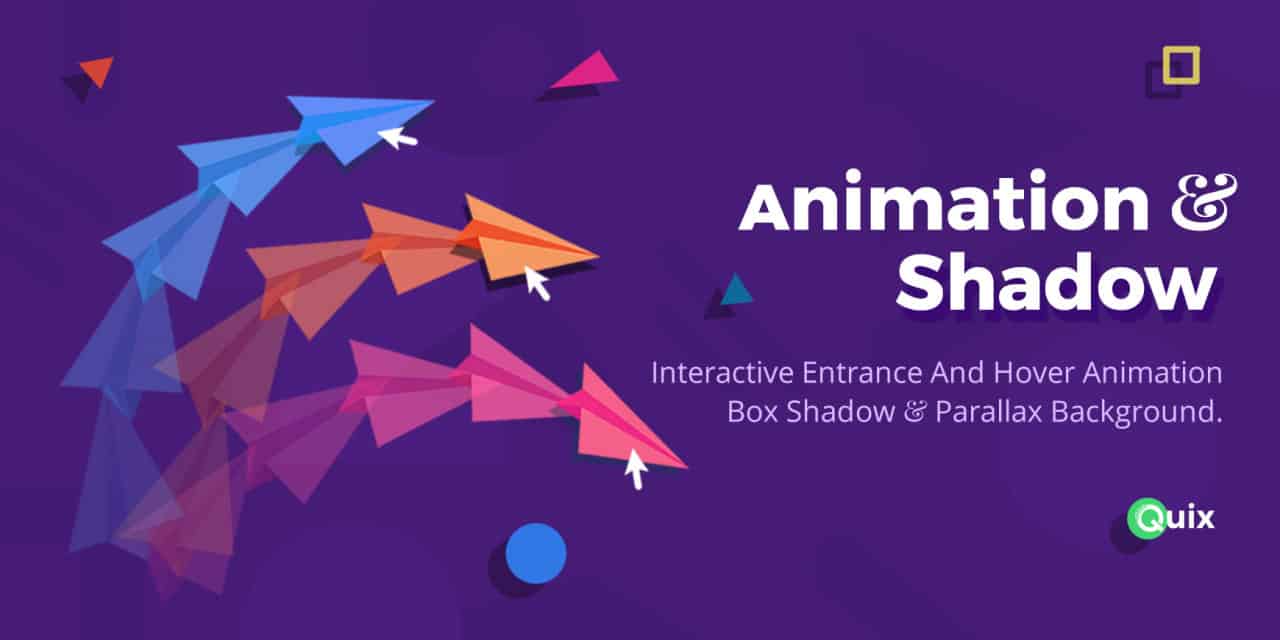 Today is a big day for Quix community. We are thrilled to announce a major update of Quix where we touched every elements (50+) and turned them into more powerful than ever.
Re-organized each element options, added more features and functionalities, new input types and transformed them into much more advanced and full of possibilities. It is a big update that takes the Quix to a whole new height.
The New & Improved Animation Controls

The brand new animation controls allow you to control any section, row, column and elements entrance animation with time delay. We moved animation controls to a new tab so you can find and control animation quickly.
Now there is 28 animation type for you to decide how your element will enter to screen.