7 Best Social Media Marketing Tools for Small Business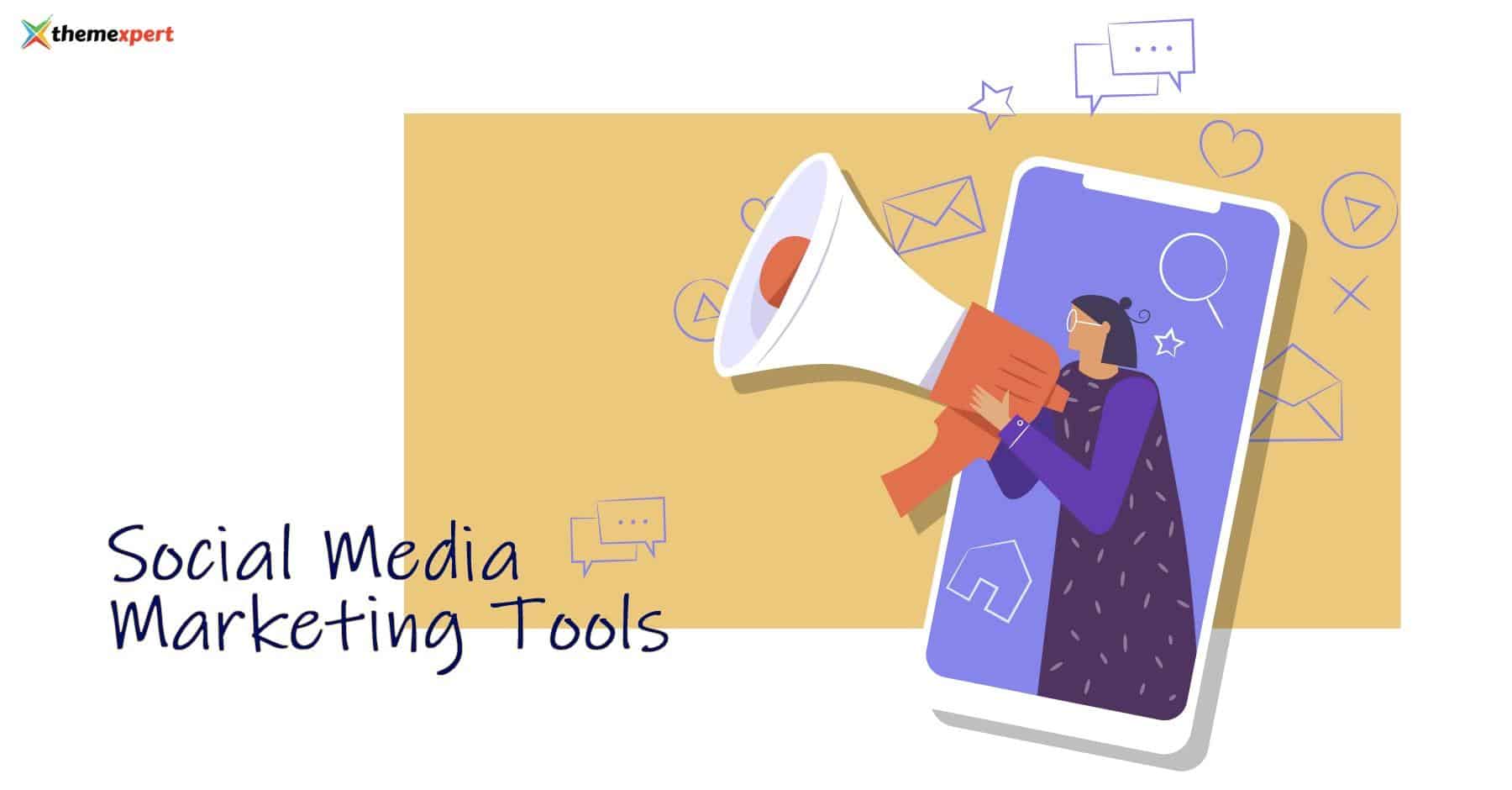 Are you running a business and want to level up your social media presence? Do you want to increase your brand awareness with high conversion rates?
If your answer to all these questions is yes, then you are at the right place.
In the current digital age, social media is rapidly becoming one of the most crucial aspects of digital marketing. As of 2021, there are around 3.78 billion social media users worldwide and the number is going to continue to grow.
With some of the best social media management tools, you can reach your target audience quickly and cost-effectively. Additionally, it will also help you build trust, brand authority, and authenticity.
In this read, we will discuss the 7 best social media marketing tools as your marketing weapon.
Let's dig in.
Read also: 7 Best Social Media Management Tools of 2021
What is Social Media Marketing Tool?
Social media marketing tools help businesses to get the most out of the social media platforms (currently trending) like Facebook, Twitter, Instagram, LinkedIn, Snapchat, Pinterest, YouTube, etc.
For instance, if a business is concerned about what people are saying about its brand image, it can use social media tools to monitor social media conversations. There are specific tools for each type of task like advertising, analytics, engagement, etc.
Functions of Social Media Marketing Tools
When marketing social media tools were first used, they started with publishing. Businesses started sharing their content on social media to attract people and increase traffic and consequently sales.
However, gradually, social media tools started being used in multiple ways. Some major functions social media tools for marketing can perform are:
Social media engagement tools allow you to improve your brand's visibility. They also allow you to streamline your social media management process through a variety of features like unifying messages from all networks, showing the history of users, notifying when a profile is tagged, etc.
Any business's most important goal is to create brand awareness and gain recognition. With correct publishing tools, you can publish relevant content online and generate conversation around your brand.
Listening to what consumers are saying about your brand can help you modify your engagement strategy. There are various spaces on social media platforms where people voice their opinions, for example, Twitter's "What's Happening" section.
With the right listening tools, you can identify the main points and cater to your customers in tandem with their needs.
Reporting and Analytics Tools
If your data is not accurate, your strategy will also never be accurate. With the right reporting and analytics tools, you can track the performance of all your social networks, gather relevant data, along much more.
Why is Social Media Marketing Tools Good for Your Business?
Statistics reveal that around 90% of consumers visit the brand's website or app when they come across it on social media. This proves that social media marketing is good for your business. Some of its major advantages are:
- Creating brand awareness
- Driving traffic to your website
- Generating leads
- Building brand trust and loyalty
- Improve search engine rankings
- Enhance customer satisfaction
- Gain marketplace insights
7 Best Social Media Marketing Tools
Now that you have a basic understanding of what social media marketing tools are, let's take a look at the top 7 in the game!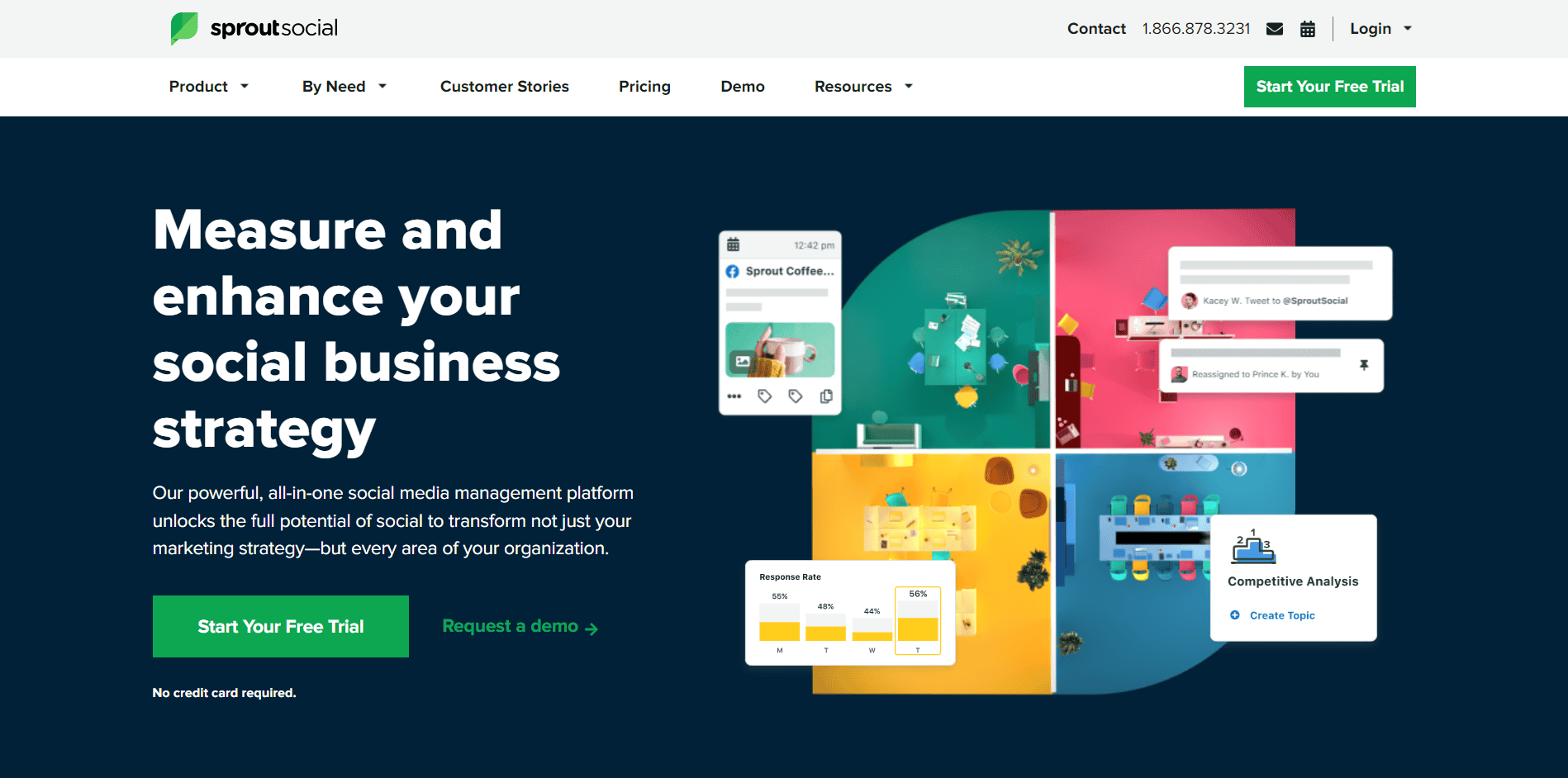 Trusted by over 30,000 world-class brands, Sprout Social allows its customers to embrace social media as an essential part of their overall business strategies. Designed keeping the whole business in mind, Sprout Social strives to decrease time spent doing manual tasks. It helps and allocates more time to reach out to audiences through relevant content and personalized experiences.
Features
Pricing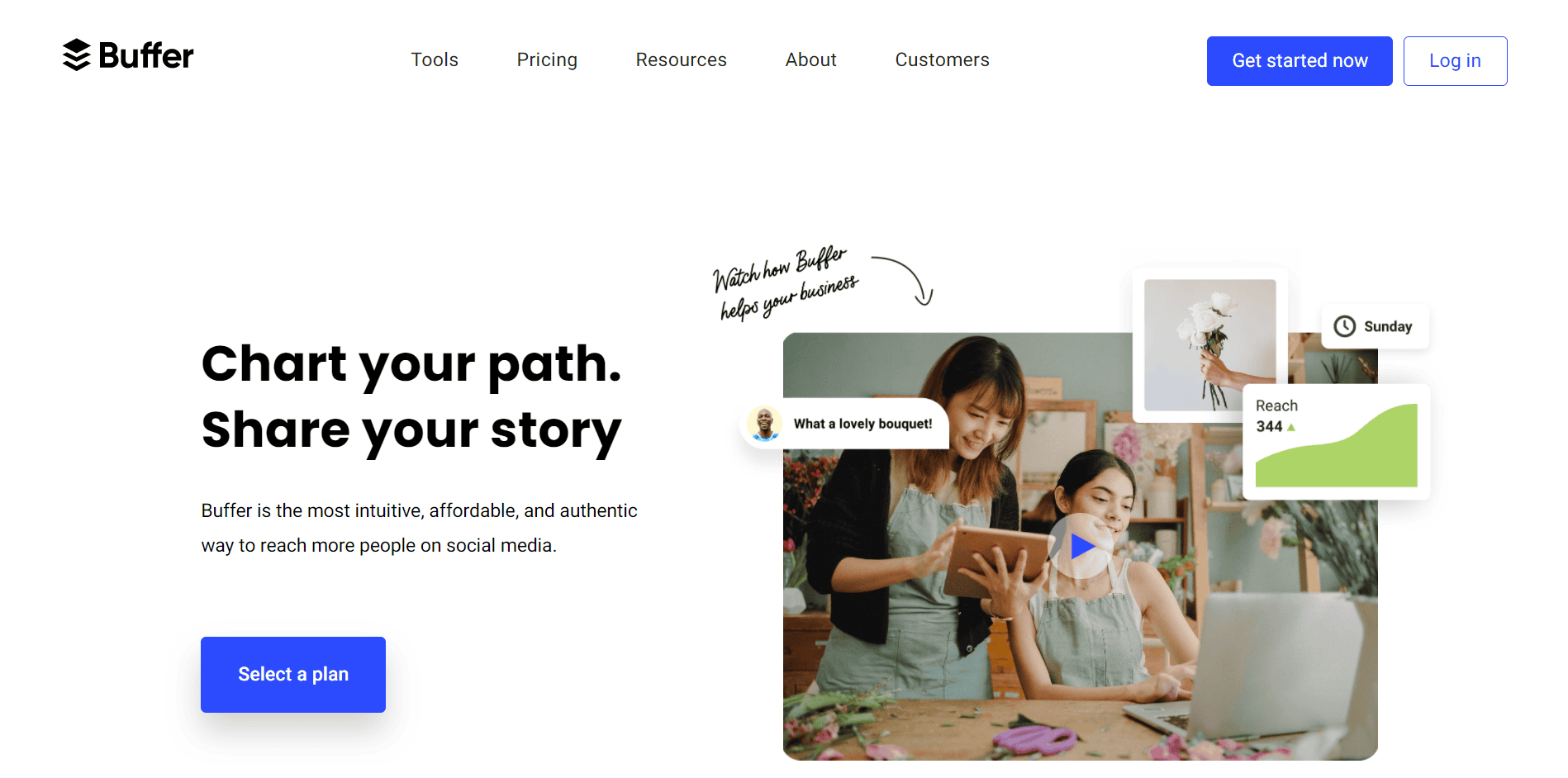 Buffer provides some of the finest social media tools in marketing to drive meaningful engagement and results. With Buffer, businesses can manage multiple social media platforms simultaneously and efficiently.
Additionally, Buffer continues to periodically introduce new features for its customers like suggested media, direct scheduling, and much more. It also allows you to work flexibly on the go through its Android and iOS mobile apps.
Features
Pricing
Hootsuite is an amazingly useful application and provides some of the best social media tools for marketing. It enables users to view and manage multiple social media platforms together. With its excellent social media listening tools, you can connect with your customer base instantly and cater to their needs appropriately.
Features
Pricing
Agorapulse provides some of the best social media tools to easily manage your social media platforms for social media marketing. Some of the top features of Agorapulse are a unified social inbox, insightful analytics report, intuitive publishing, and much more. It is available at affordable prices and comes with the added benefit of availing of a free demo and trial.
Features
Pricing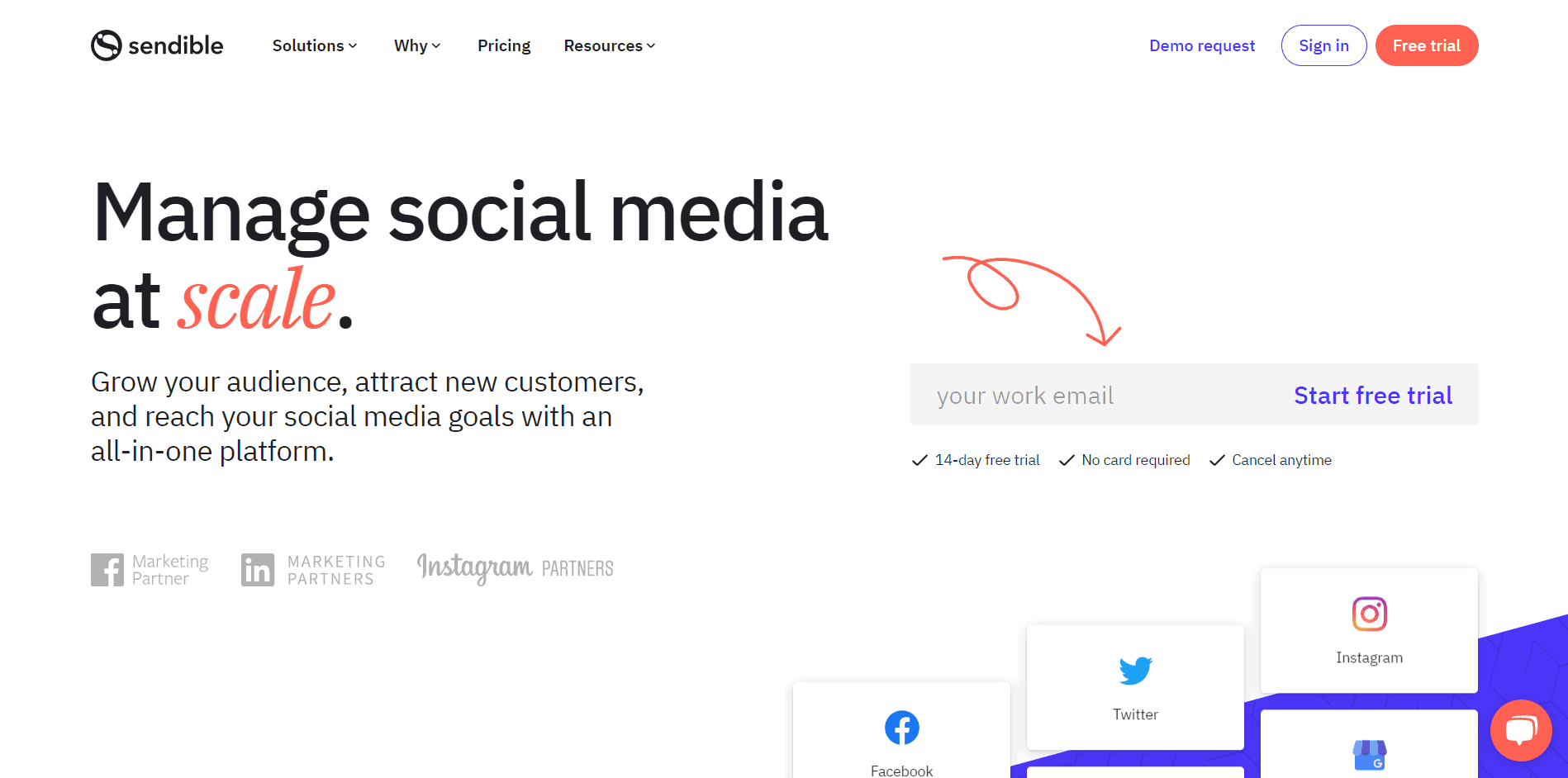 Sendible is one of the best social media management platforms which will benefit your business majorly. It will allow you to bring all your social media networks to a centralized hub that is easy to navigate and manage. With its top features and easy user interface, you and your team members will save a lot of valuable time.
Features
Pricing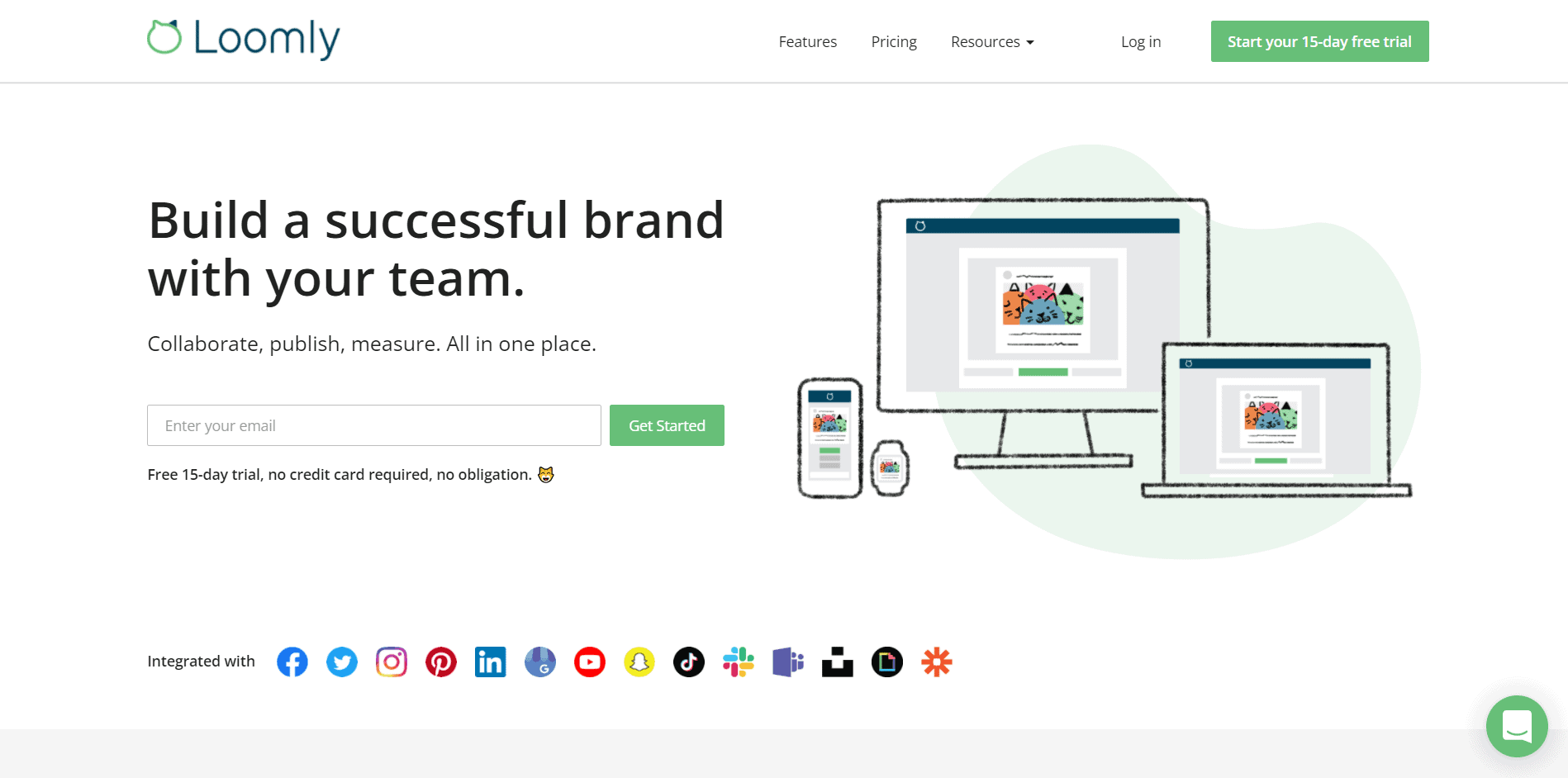 Founded by Thibaud Clement and Noemie Clement, Loomly is a leading social media management platform used for social media marketing. Through its innovative and intuitive features, you can reach your social media customer base promptly and competently.
Features
Pricing
Falcon.io is a reliable SaaS platform for social media marketing and monitoring. All its social media tools are extremely beneficial and intuitive. This platform will allow you to deliver a more personalized experience to your customers and clients.
Features
Pricing
Things to Keep in Mind
It is very important to keep in mind that there cannot be one best social media management tool. You must decide to keep in mind the needs of your business. It is advisable to check out multiple social media management platforms, avail the benefit of a free demo and trial period, and then make an informed decision.
Some things you should keep in mind are:
- Is the price affordable for you?
- Is the platform offering a free demo or trial period?
- Is the platform offering the integrations you require necessarily?
- Is the customer support team quick and efficient?
Conclusion
Each social media management platform offers basic features. All these include the likes of publishing tools, listening tools, reporting and analytics, advertising tools, monitoring tools, and engagement tools.
It is important to understand each of these tools in depth before deciding your pick. Research carefully and patiently to identify the best social media management tools and invest accordingly.
We wish you good luck in finding a platform best suited for you. Don't forget to share your opinion in the comment section below.