17 Best Remote Work Tools to Manage Your Remote Customer Happiness Team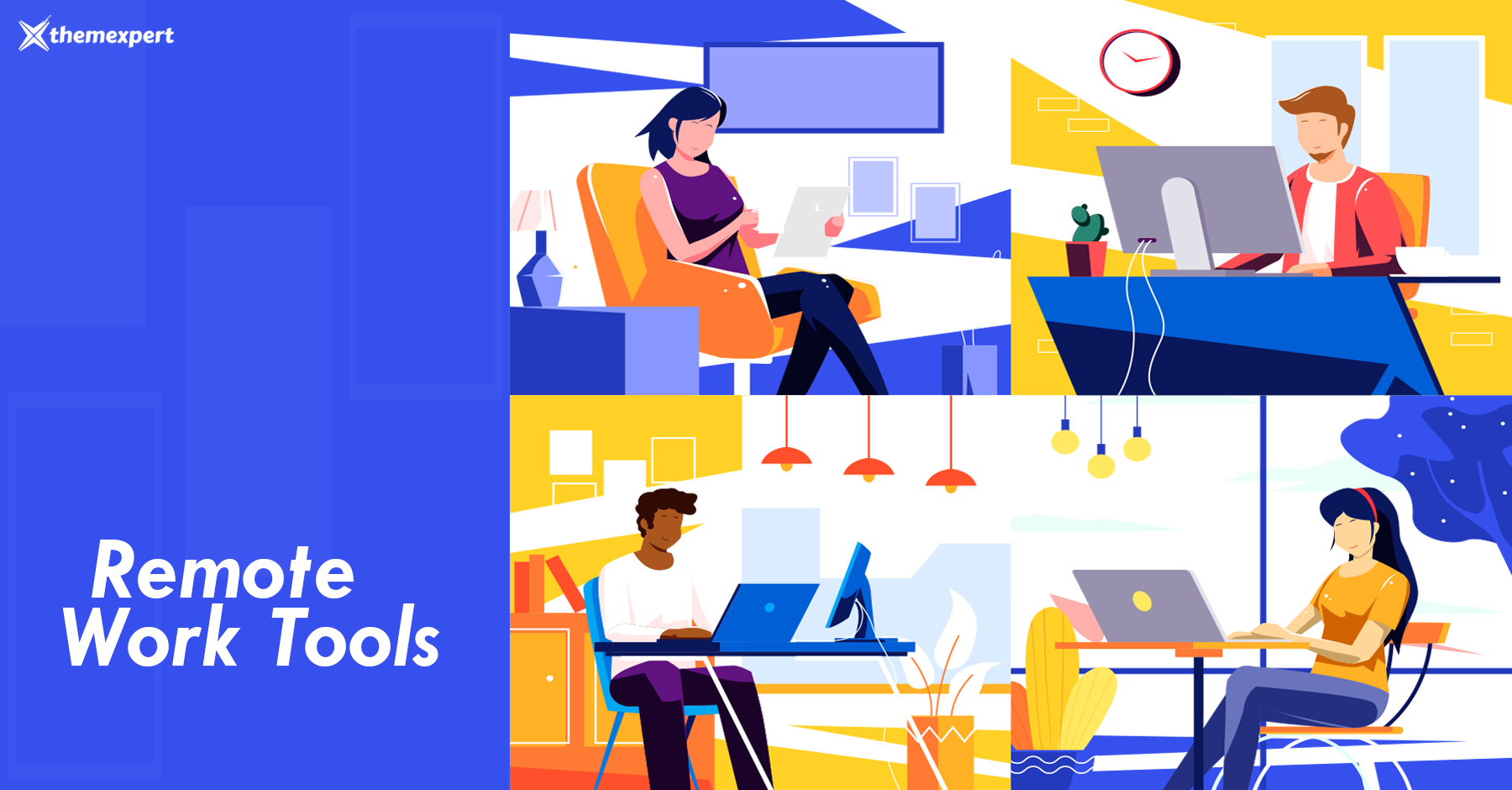 Remote working or distant working has been a trend for quite a few years. The cutting-edge technologies of the 21st century are enabling companies across the globe to capitalize on them and have an unprecedented advantage over their technologically challenged counterpart.
So, managing a remote customer happiness team is now a walk in the park if you are empowered with suitable remote work tools and technologies. We're all heading towards a reality where virtuality would mean more than what we used to feel in reality.
That's why it's essential to put on foot in the future to stay ahead of the competition.
Read More: How to Run a Successful Remote SaaS Operations Team
Managing a Remote Customer Happiness Team
A remote customer happiness team signifies a part of your workforce, virtually connected to your company to serve the customers through various communication channels. Being a manager of such a team means you have to be prompt in response, improviser in a problematic situation, and decisive in choosing the right course of action.
A remote work team should consist of technologically advanced people capable of handling tech-produced uncertainties. So, before selecting and recruiting such a remote team, you need to be comprehensively thoughtful.
17 Best Remote Work Tools to Manage Your Customer Happiness Team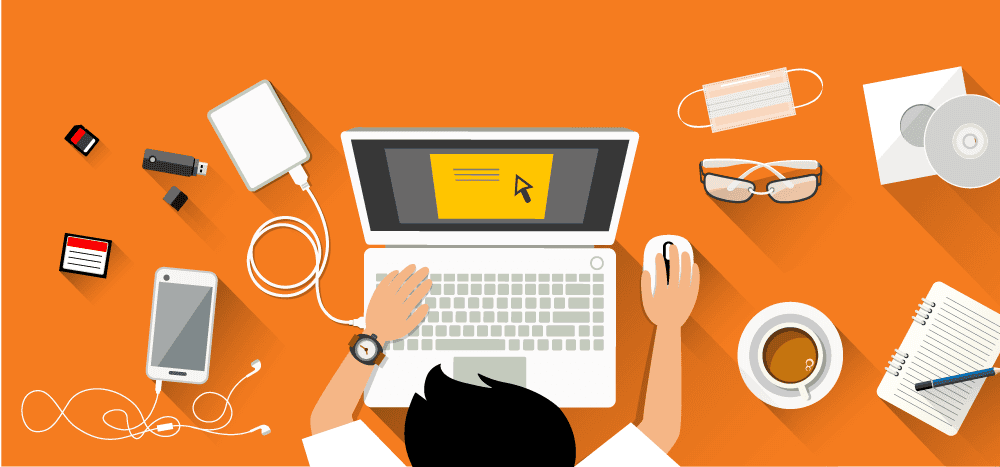 Let us consider that you have already set up the best possible team for ensuring customer happiness.
It's time you should be contemplating how to back the team with the top-notch technologies that can bring seamless efficacy. You have to generalize the classification of the fields for which you need to select the specific tools. Then you have to deploy your budget according to the prioritized areas of remote working.
Here is an overview of the 17 best remote work tools you should be requiring while managing your remote working team.
Time management tools: Apploye, Time Doctor
Project and task management tools: Clickup, Trello
Cloud storage tools: Google Drive, Dropbox
CRM tools: LeadSquared, Clientjoy
Customer support management: ThriveDesk, Zendesk
Team collaboration tools: Brosix, Chanty
Creativity tools: Picmaker, Clipchamp
Email Servicing tools: Zoho Mail, Microsoft Outlook
VOIP service tools: CallHippo
Time management tools
While managing your remote team, you'll face communication issues and have problems monitoring and supervising. Time management tools can help you eliminate these issues as the most advanced time tracking solutions in the market are efficient enough to cover every flaw you generally find while handling remote teams.
Now, we will be discussing two of those magnificent time management solutions which will assist you in supervising the remote teams in the most effective way possible.
Apploye is one of the most reliable time tracking solutions covering every bit and piece of time management and efficient time tracking. It is the one that you can trust, implement, and relax!
Apploye offers you some of the most intelligent time tracking features, including screenshots, apps & URL usage, reporting and dashboard, etc. You can manage projects, allocate budgets, and see the team members' progress assigned to the projects.
You can integrate it into payroll management to significantly reduce your HR manager's pain. You can also generate the invoices for the clients working for you.
Apploye, being a time tracker, shows you the timesheet in different time durations. You can track the schedule, attendance, employee leaves and absent counts. There are some additional useful features in Apploye such as Pomodoro timer, Idle time tracker, timesheet exporting etc.
Time Doctor distinguishes itself as a time management tool by providing a hassle-free, straight-cut installation process where email confirmation or credit card information mightn't be required in the first place. Its user-friendliness and vast list of integration made it one of the most admirable time management solutions in the market.
Time doctor manages a complete assessment for you based on the data it collects through certain smart functions when implemented in an organization. You can try it out alone or with a group.
Another critical feature in Timedoctor is that it shows a pop-up every time it finds that your employees are visiting a distracting website that can ruin the productivity of your customer happiness team. Again, it considers the multivariate sizes of the organization and provides the admins to bring suitable customization wherever necessary.
Bonus: Here you can see the list of best Time Doctor alternatives in 2022.
Project and task management tools
Managing a remote customer happiness team requires a full-fledged plan on different time bases. It would be best if you were managed most proficiently and professionally. There are a lot of task and project management tools available in the market on whom you can rely upon. Here are two of those worth considering if you have a remote team under your wings to manage.
Click is a unanimous choice for task and project management. It claims itself as the world's most powerful productivity tool, and you'll find the reflection of this confidence in their platform while using it. ClickUp is a robust-built task management software that could be suitable for organizations of all sizes, no matter if it's of 1 member or 1000.
It's the platform where your team can collaborate on different ongoing and upcoming projects. You can allocate time, assign assignees for the tasks, and share documents and other required information.
You can get real-time updates of the projects and integrate them with many valuable tools. So, implementing ClickUp for managing the tasks and projects would be a game-changing decision for you.
Trello is another team collaboration tool you can contemplate using for smooth task and project management in your business. It enables you to assign the projects and tasks to the remote team and helps you allocate the time to complete those tasks.
It's like a whiteboard where different texts of tasks, sticky notes, checklists, attachments, labels, and so many things represent an overall picture of ongoing tasks and projects inside the organization.
In a totalitarian sense, it's a beautiful way to run an organization according to the strategies and plans you chalked out for your company.
Cloud Storage Tools
Now that you have an organization, you need a massive reservoir of data and information. You can't afford to escape from this shackle of data storing necessity in this digital age. So, cloud storage tools are necessary while keeping the data you are generating every second in your organization. While storing data under the wing of a third party, you must check that company's reliability, trustworthiness, and brand reputation. We will suggest two world leaders at cloud storage tools service Google Drive and Dropbox.
This is probably the first name that comes to mind while storing something with utmost security and reliability. Google has grown huge, and google drive has shown and kept promises aligning to the incredible growth of its parent company.
It's a cloud storage provider that enables you to access your data from any device around the world. You can upload the files, and Google Drive will automatically sync them to every device you signed on for this service.
It covers everything you need, such as Google Sheets, Docs, and Google Slides, parts of the Google Docs Editors office suite. It sounds terrifyingly unbelievable that Google Drive has more than a billion users across the globe!
Read also: 5 Best Privacy-Focused Google Analytics Alternatives
Dropbox is another file hosting software that can allow you to store data and information and access them whenever you need. All files are backed up to the cloud and accessible from anywhere using Dropbox.
Although Dropbox is essentially an online storage platform that seamlessly integrates information between your own devices and the cloud, it also has a lot of other functions. It's available on the web or through apps for Mac, PC, and mobile devices running iOS and Android.
Dropbox offers an API that allows distant collaborators to use it. It will enable you to share large files with anyone — PowerPoint, Photoshop, and Sketch.
CRM tools
CRM tools are enormously necessary for this era of Marketing 3.0. You can't thrive in your business without properly focusing on managing customer relationships. You are now in charge of a remote team; there is no way you can run the business without the assistance of CRM tools. Here are two suggestions for CRM tools you should pay attention to.
LeadSquared is promotional automation and sales execution platform that enables companies to close more deals, manage their pipelines, and precisely attribute their ROI to people, marketing activities, lead sources, goods, and geographies.
To enjoy a high velocity of sales, LeadSquared can magnificently help you. It can offer you a plethora of options such as Sales execution automation, field force automation, marketing automation, Self-serve portal etc.
Leadsquared provides the companies with greater flexibility, ease of adoption, and great support; that's why thousands of businesses love them.
The second suggestion for a CRM tool for managing a remote team is Clientjoy. It helps businesses manage leads, Proposals, Clients, Invoicing and Payments under a single roof.
Clientjoy can be very beneficial to you given it helps you close the deals faster, identify the required bottlenecks, and offer the clients a much better experience than before. Another remarkable fact that you shall notice while using Clientjoy is that it can integrate with most of the software you use for fulfilling your daily requirements.
Customer Support Management
Attaining customers is tough, but the most challenging thing is to retain them. It would help if you afforded robust customer support management tools to provide top-quality support to ensure a better retention rate with good conversion. Here in this section, we'll describe two of those support management apps that will enable you to serve customers with higher promptness and lesser friction.
To increase your customer service efficiency and ensure an excellent peer-to-peer connection, you can rely on ThriveDesk to thrive in your business.
ThriveDesk is an advanced customer service provider which is immensely suitable for small businesses, and it can help you have customer conversations with a shared inbox.
You can manage your organization's emails most securely and enjoy instant support-providing facilities.
Zendesk
Zendesk calls itself the champion of customer service as it created this tool to solve the customer pain points and keep the business in sync.
From small businesses and startups to enterprises and industries, Zendesk extends its hands of unwavering and reliable support to a high degree. Through it, you can customize your customer experience and give them whatever they need and whenever they need it.
It keeps your entire business connected and helps you make the customer service processes flexible.
Also, you can see our comprehensive list of Zendesk alternatives in 2022.
Team Collaboration Tools
Digital and remote teams around the globe constantly require team collaboration tools. It's something that they really can't afford to neglect. Team collaboration tools help businesses stay connected internally, handle sudden disturbance, and put the team steady in the plan. Here are two suggestions for team collaboration tools for managing remote teams.
Brosix is a secure and confidential messaging platform for corporations, teams, and groups. Through this, you can collaborate in real-time with colleagues and clients in continuous and temporary chat rooms. Only Admins can decide who can join the private network and which features they can access.
Brosix is simple to use for everyone in the organization. This all-in-one, secure instant messenger ensures real-time communication and is loved by thousands of organizations.
With text chat and chat rooms, you can stay in touch with your team wherever you are, and with offline messages and push alerts, you'll never miss a message.
Chanty is another collaboration tool that enables organizations to continue the message and update flow inside the organization. You can create and manage tasks through Chanty to raise the productivity bar in the company.
It allows you to keep an endless conversation history, manage tasks, share files, and receive powerful notifications.
Through Chanty, you can get a built-in task manager, Visual link and file preview, Multiplatform apps, Powerful conversation actions, Voice messages and many other valuable features.
Creativity Tools
Businesses nowadays run on a rigorous advertisement, and you can't expect to move an inch without leaving digital dust. So, creativity tools are necessary. These tools help you explore your mind and ideas in artistic ways to unleash the full potential of your business. Here are two creativity tools you'll require in managing a remote team.
Picmaker empowers graphic designers in the swiftest way possible. You can avail thousands of templates while working with this online graphic designing software.
It provides you with the amenities such as a YouTube thumbnail maker, logo maker, YouTube banner maker, Design templates, online photo editors and many other features. It's free forever, and you don't need to put any credit card information.
Picmaker is a global sensation if you think of the graphic designing world. More than a million people use Picmaker on a daily basis!
Clipchamp is a well-known platform in the field of video editing. It is a multi-layer video editing tool that can give you online access. You can integrate it with some of the most renowned cloud storage capacities.
It's an excellent creative solution for managing a remote team, considering that it delivers videos quickly and the interface is straightforward to learn. It has a rich library to provide resources that can augment the content to a definitive extent.
It's a lightweight solution for video editing that brings smoothness and accuracy in all the processes related to editing. Moreover, it offers the most remarkable features such as efficient online screen recording, green-screen effects, different high-quality stock templates etc.
Email Servicing tools
While managing a remote customer happiness team, you will feel the necessity of an Email servicing tool because sending and receiving email is an inseparable part of your daily communication.
You might have an instant messaging tool or a team collaboration tool, but you can't just ignore the significance of an Email servicing tool. Here are two of them you should take into account.
When it comes to sending emails in large amounts or just continuing with the current conversation with numerous clients on a day-to-day basis, Zoho Mail could be your practical companion to bring speed and accuracy to the process.
It's a wonderful app for Email service considering the fact that you're managing a customer happiness team who are working remotely, and it requires incessant connectivity.
It is one of the fastest and safest email service platforms that protect you against fake emails. Emails can be customized to a certain extent via adding comments, sharing files, and integrating Zoho with Zoho CRM to manage your company's sales.
RightInbox is a Web application, integrating with Gmail, allows businesses of diverse sizes to schedule email delivery, merge emails, and establish connection reminders.
Some of the world's largest corporate entities put their faith in RightInbox to ensure that email connectivity with different business bodies is seamless and hassle-free. You can create automatic follow-ups and schedule emails for later.
It is particularly useful for the managers managing remote teams as it provides them with unprecedented flexibility while maintaining an upright connection with the teammates and counterparties. Besides, the pricing is reasonable enough to give it a try.
VOIP service tools
While working with your remote work team, you will feel the necessity to talk one-to-one with them during work. Voice over internet protocol or simple VoIP service tools can help you solve this issue whenever you need to call someone cross-country or a person way too far from you. Here are two tools we'll discuss that you need today to manage your team comprehensively.
CallHippo is a worldwide recognized next-generation business phone service serving the VoIP market for years. It delivers a flexible telecommunication network over the internet using cloud computing.
CallHippo offered the best combination of functionality, dependability, and cost. Managing a remote team could be an excellent tool for you, given its speediness, user-friendliness, and flexible telephony network.
Having CallHippo at your office premises means you need not invest a hefty amount of money in heavy equipment. Furthermore, it helps you with Call barging, Call queuing, Customized working hours, Smart call forwarding etc.
Last Words
These remote work tools mentioned above in nine different categories will help you manage a remote customer happiness team considering some of them are industry leaders and many of them are rising stars in their respective arenas. So, a business manager needs to materialize the significance of these tools to manage the remote team with utmost accuracy and perfection.