Ecommerce is on the raise with the growing potentials of digital selling, Simultaneously the number of Joomla eCommerce extensions have overwhelmed the market. In this competitive circumstance sometimes it becomes difficult and challenging for developers to find an appropriate eCommerce extension for their websites.
To assist your choice and save your time, I've prepared a guide to help you to find the right eCommerce extension for your Joomla website. This article will comprehend the quick walk through the 5 popular Joomla eCommerce extensions in the Market. The primary focus of this article is to create a shrewd sense to justify extension price, support, compatibility of Joomla 3, and usability, so that you can choose the best one you need. Let's dig in.
VirtueMart

VirtueMart is considered the pioneer of the eCommerce extension in Joomla. Though Virtuemart takes time to adopt new technologies, but has been captured the heart of Joomla developers for a decade, the reason is simple. Virtuemart is Open-Source easy to customize, comes with clearer architecture, more stable interface and effective performance.
Though virtuemart slows after the development after Virtuemart 2 release, but last year they are back in full swing with Virtuemart 3 release. which includes Joomla 3 support and many of new easing features appreciated by digital shop owners and developers.
Price: Free
Compatibility: Joomla 2.5 & 3.X
Documentation: http://docs.virtuemart.net/manual.html
Forum: http://forum.virtuemart.net/
DgiCom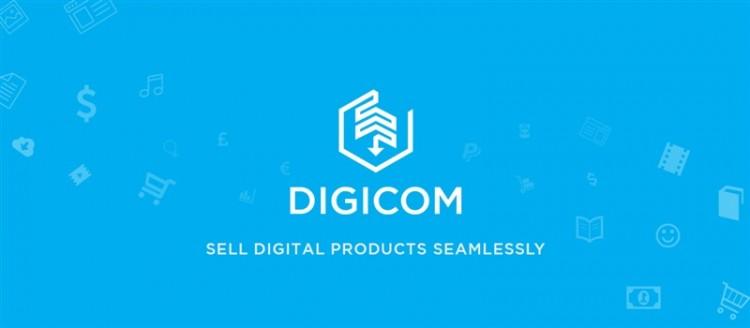 DigiCom is an another open-source and first Digital Commerce extension for Joomla. The key focus of this component is to provide such a software that enable you to quickly and easily setup your own marketplace in a minute. DigiCom is lightweight and user friendly, crafted with add-ons based structure meaning only install the add-ons according to your need. no more bloated code and features.
DigiCom is specially designed to sell digital products comes with dedicated drag and drop file manager and a couple of payment integration. If you are looking for the endorsement to make your next website with DigiCom, I am glad to say ThemeXpert total digital selling system is running on DigiCom. No more fuss no more confusing, DigiCom is running in full swing with clean Dashboard and Sales analytics.
Price: Free
Compatibility: Joomla 3.X
Documentation: Coming Soon
Forum: http://themexpert.com/
MijoShop
Mijoshop is another leading eCommerce application for Joomla!, comes with a powerful shopping cart and eCommerce component that is crafted with feature rich and user friendly architecture. MijoShop was first appeared in Joomla Extension Directory in September 2012, but with continuous feature development and enhancement they have successfully grown their own realm of client-base.
Though you can easily operate your digital store with Mijoshop, the extension is popular among site owners who sell tangible products. If you have willingness to sell product online and fond of intuitive admin interface that allows you to have complete control over your site with detailed sales report, MijoShop will get you along just fine.
Price: $59 - $499
Compatibility: Joomla a 1.5, 2.5 and 3.X
Documentation: http://miwisoft.com/support/docs/mijoshop
Forum: http://www.mijoshopforum.com/forum/index
HikaShop

Hikashop is a powerful and easy to setup an use, comes with unlimited possibilities.Whilst it might not have as much functionality as other shop in this list.
Frankly speaking when you are getting your eCommerce site build with HikaShop, you need to know a little bit CSS and HTML to beautify and tweak it around. But on top of that Hikashop is growing among the developer community, because of its covering huge features like multi-vendor, powerful analytics, responsive design, layout variation which reduce the usage and dependency of third party extensions.
Price: FREE - $150
Compatibility: Joomla a 1.5, 2.5 and 3.X
Documentation: http://www.hikashop.com/support/documentation.html
Forum: http://www.hikashop.com/support/forum.html
redSHOP

redSHOP is an attractive Webshop packed with huge range of features, provide superior access to any user to completely style around and change their website, without knowing HTML and CSS a lot. The pricing structure is a little bit different comparing other eShop component in the market.
The component has a basis paid package including the component, and can be extended with features by adding exactly what you need of the hundreds of modules and plugins. All extensions and redSHOP templates can be accessed with a Pro subscription
Price: $99 - $325
Compatibility: Joomla 2.5 and 3.X
Documentation & forum: https://redcomponent.com/support/
We have listed the product according to  our experience. If you find others extension amazing just inform us we, will add your desired on in this this list of best Joomla eCommerce extensions. Don't forget to share which Joomla eCommerce extension you guys are using for your online shop