Congratulations on landing the right spot!
Let's Build Your Website Together With Joomla!
We provide everything you need to build and manage modern Joomla website.
Quix page builder for Joomla featured on

Quickly Create Beautiful Website with Joomla That Convert Your Visitors Into Leads And Then Customers...
Yes, Quix was created so that entrepreneurs/webmasters like you, who aren't programmers and who don't know how to code, can easily build beautiful web pages inside Joomla.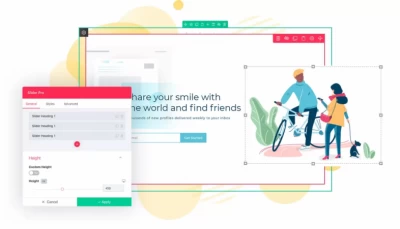 Create the exact page you want visually
Quix is the world's first truly responsive first drag-and-drop page builder for Joomla! You'll get exactly what you want, no fuss.
In-Built SEO optimization, analysis and suggestion
Quix will take care the SEO for you. You'll get accurate SEO analysis while you build your website and action plan to fix SEO issues.
100+ easy-to-use blocks and templates
Using Quix, you can have your entire Joomla! website up & running in under 10 minutes. Take advantage of our pre-designed blocks and templates.
Just few words to congratulate your team for your great job wjth Quix 2.x. Really good job !!! We are a web agency in France and are very pleased to work with Joomla and Quix. You changed our business life : more work, more customers and less time.

DigiCom - Joomla Ecommerce
Selling Digital Product Simplified
Say hello to the easiest and secured way to sell digital products with Joomla!
Single & Bundled product
Sell single products or bundle products and category as separate package. Great way to offer bundled product with discounted price.
Unlimited file downloads & log
Allow customer to download their product endlessly and track everything from their download log such as IP, time and download count.
Powerful reporting & activity tracking
No business is complete without detailed bookkeeping. Check your sales and download report by day, week, month or year. Everything in one single page.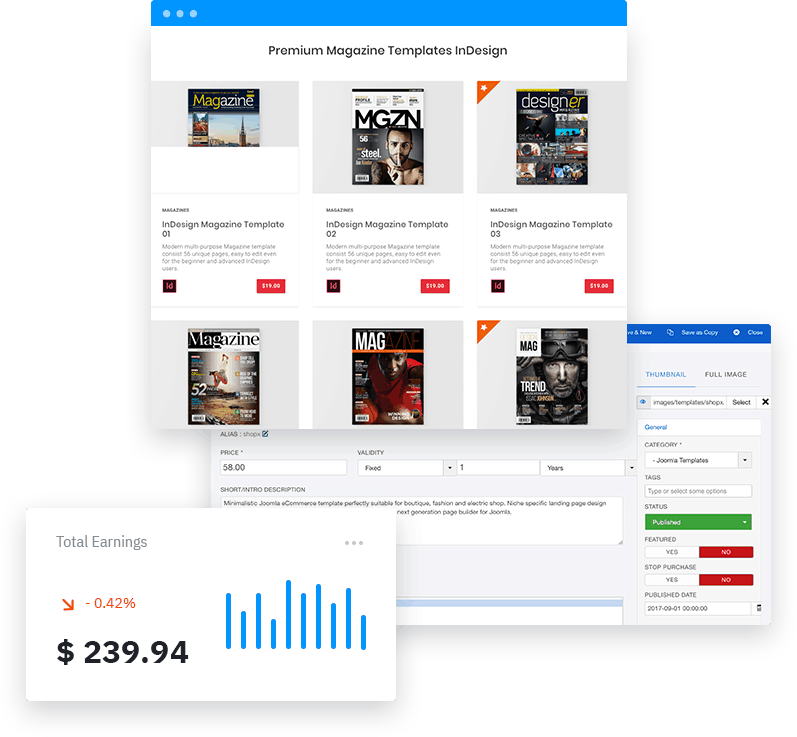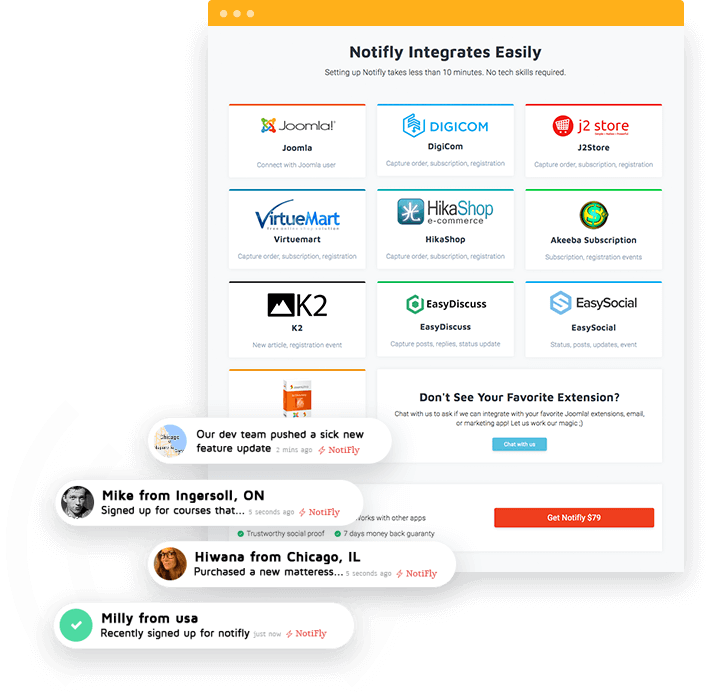 Notifly - Fomo extension for Joomla
Grow Your Business With Trust Honest Marketing
Leverage the true power of social proof to instantly increase site conversions by up to 15%!
Showcase realtime activities
If you're not leveraging the power of social proof on your website right now, then you're missing out! 90% people trust the recommendation from a peer.
Customizable design
Customize every details as possible that match with your brand. Change message to your language , update it's design and so much more.
No coding required
Enable any integration and adjust the settings and you are ready to capture event from the integration. No coding required. Period.
Amazing company. Great team and products. I use QUIX and the J! free extensions as core tools in my website. I have to mention the dedicated support even to the free products, how long it takes. Just a very nice company. You can reach anyone from the CEO to support till the just arrived programmer and they will treat you well. Trust ThemeXpert
If you've been around the block very long, you know that there's one big risk when buying a theme from a small, new company: they could go out of business and stop providing updates, which means your website would quickly go out-of-date.
That's why it's important for you to know that ThemeXpert has been an industry leader since 2010--and we aren't going away anytime soon. We guarantee you'll be thrilled with your product. If not, let us know—and we'll make it right.