AutoMex: The Best Auto Repair Website Template for Joomla
If you are an auto repair service provider and badly need a website for your repairing service, then meet AutoMex, our brand new elegant and exceptionally fast Joomla template dedicatedly designed for auto repair service in mind. Also, apply your favored design choice with the highly functional drag and drop Joomla page builder Quix and Gantry framework.
Ready To Kickstart With The Automex Pre-Designed Pro Joomla Template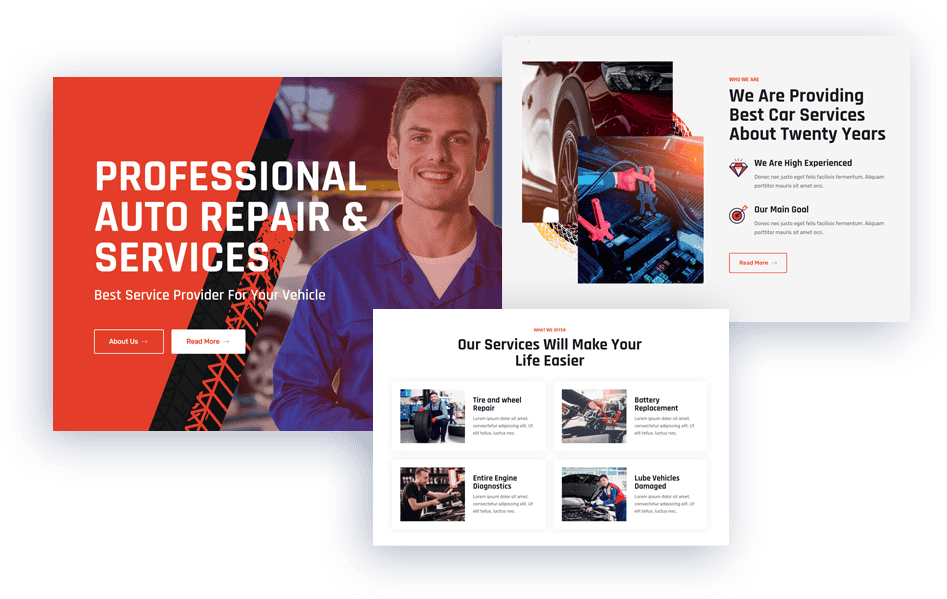 Extensively Build for Auto Repair Services in Mind
Don't you want to get noticed for your Auto Repair Service? AutoMex Joomla Auto Repair Website Template is extensively built with the auto or car repair service provider in mind. Get noticed and build your authenticity now.
Excellent content presentation with attractive design.
Represent your Portfolio with services you offer.
Multiple Exclusive Homepage Layouts
AutoMex Auto Repair Website Template for Joomla comes with two different homepage design layouts to blow your customers' minds at first glance. Hit the audient in the first place and increase your conversion quickly.
Blow your customer outlook with 2 distinct homepage layouts.
Get different content visualization for each homepage.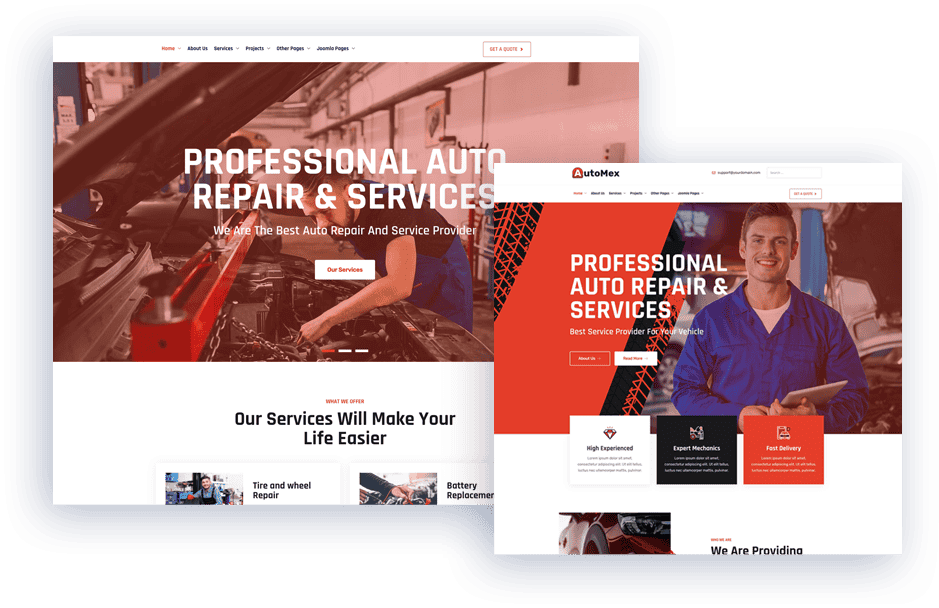 Build Trust with your Historical Company Story
Put a little more marketing value to your site and let the visitors know who you are, what sort of services you offer and your extensive experience throughout the journey in the about page of AutoMex Auto Repair Website Template.
Represent your business and its history.
Show Off your work related stats along with testimonials.
Bring to Light Your Extensive Services
People often look for solutions or services that meet their needs. Prompt your services to delve deeper into the client's mind and get featured by your audience with AutoMex Joomla Auto Repair Website Template's extensive services page.
Let the people know about the services you provide.
Demonstrate your service with necessary details and image.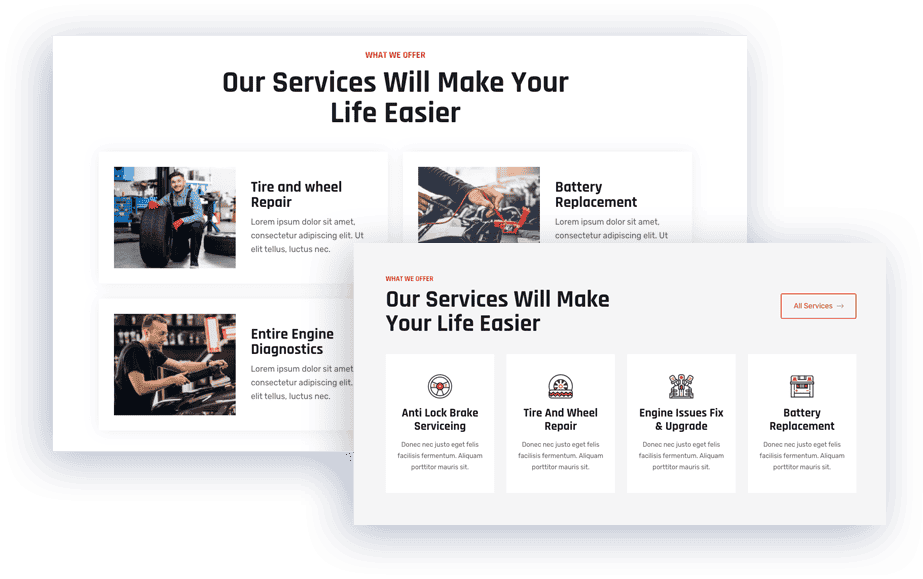 Exhibit your Recent Project to the Forefront
Convert the readers into happy customers and allow them to feel differently about your work with the recent portfolio and project page of AutoMex. To bring up a positive impression and to strengthen trustworthiness, this will be game-changer.
Present your portfolios with a grid based archive.
Attract your prospective client with individual project details.
Effortless Appointment Booking
AutoMex Joomla Auto Repair Website Template comes with a visible appointment form at the very front. Get quotes or book appointments effortlessly and step ahead as a quality service provider with the appointment booking form.
Hassle free navigation and submit option.
Nicely designed appointment booking form by Quix fom builder.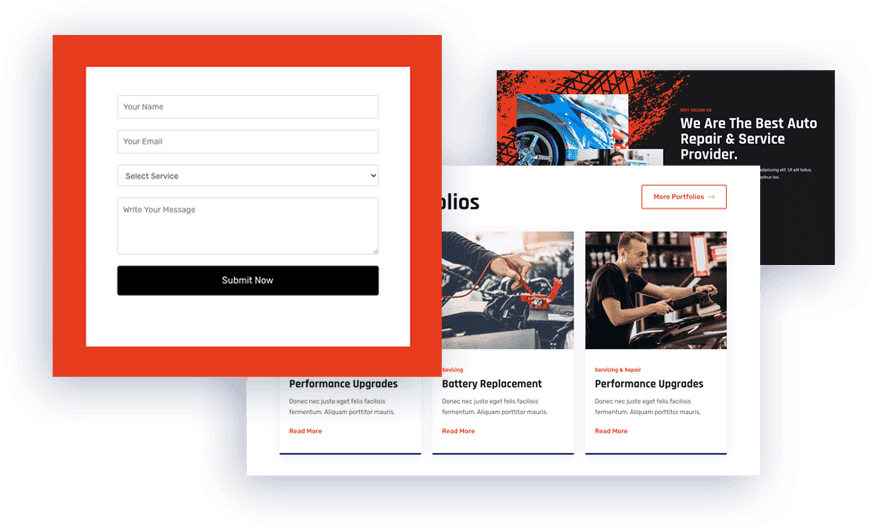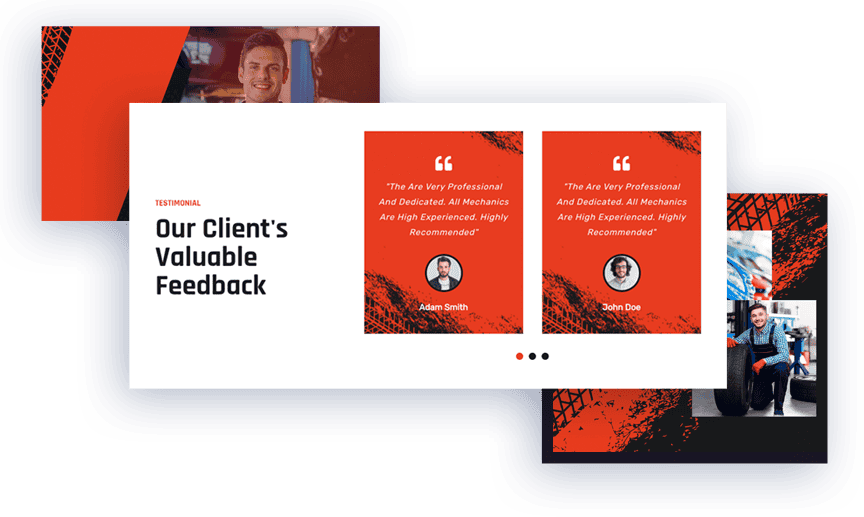 Bold & Noteworthy Testimonial
Make your client feel the credibility and level of expertise you have with the exclusive testimonial section of AutoMex Auto Repair Website Template for Joomla. Strengthen your reputation and let others know what people say about you.
Attractive slider option for showcasing the testimonial.
Display customer remarks, name, and image in a decorative way.
Introduce your company's power person and let the visitors know the architect behind the curtain with the team page. AutoMex Auto Repair Website Template can pick potential clients for you and get to the point that real people are working here.
Show your individual team member with a grid-based design.
Present your company architect with designation and a profile image.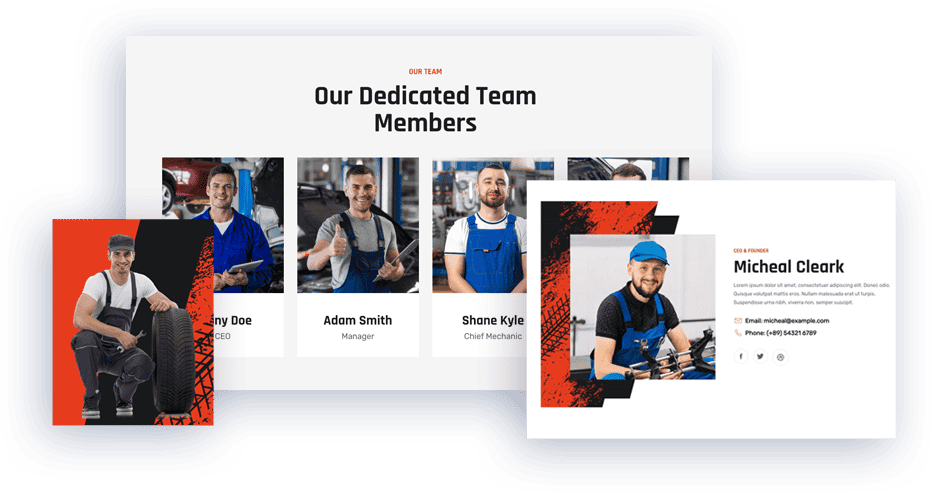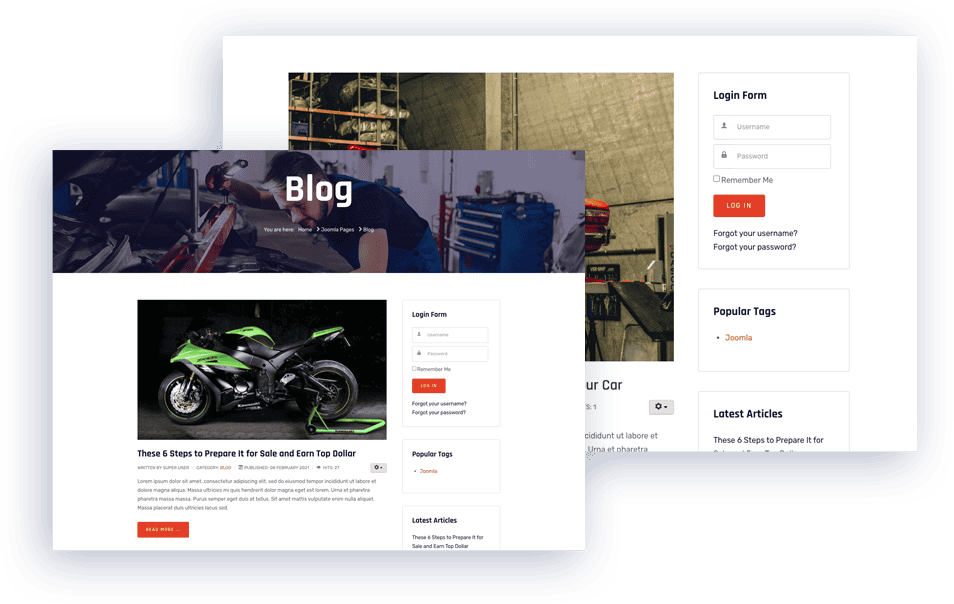 Blogging is an unavoidable option for engaging visitors on a website. Present insightful blog posts with The AutoMex Auto Repair Website Template and let your users get to know about the updates, stories, and events.
Present your blog post in a unique style with thumbnailed banners.
Amazing typography to Beautify your content presentation.
Everything A Joomla Template Should Be
SEO Friendly
Automex comes with Quix built-in SEO analyzer. You don't need to worry about your website optimization at all.
Fast and Easy Onboarding
Long story short, what this basically means is that, with this theme, you can import a ready-made Joomla website in less than 5 minutes.
Easily Customizable
Do whatever you need for an awesome looking website. Gantry Framework + Quix page builder will give you every option you can imagine.
Responsive Layout
Automex is fully mobile friendly and can adapt automatically to mobile, tablet, desktop. There's no need to make a separate layout or content.
Smooth Animation
Amaze your visitors with cool animation. You can control the animation type, duration, and chain them to achieve a visually stunning website.
Safe Updates & Fast Support
We update our template frequently with the latest version of Joomla and detect breaking changes in template updates before we push them.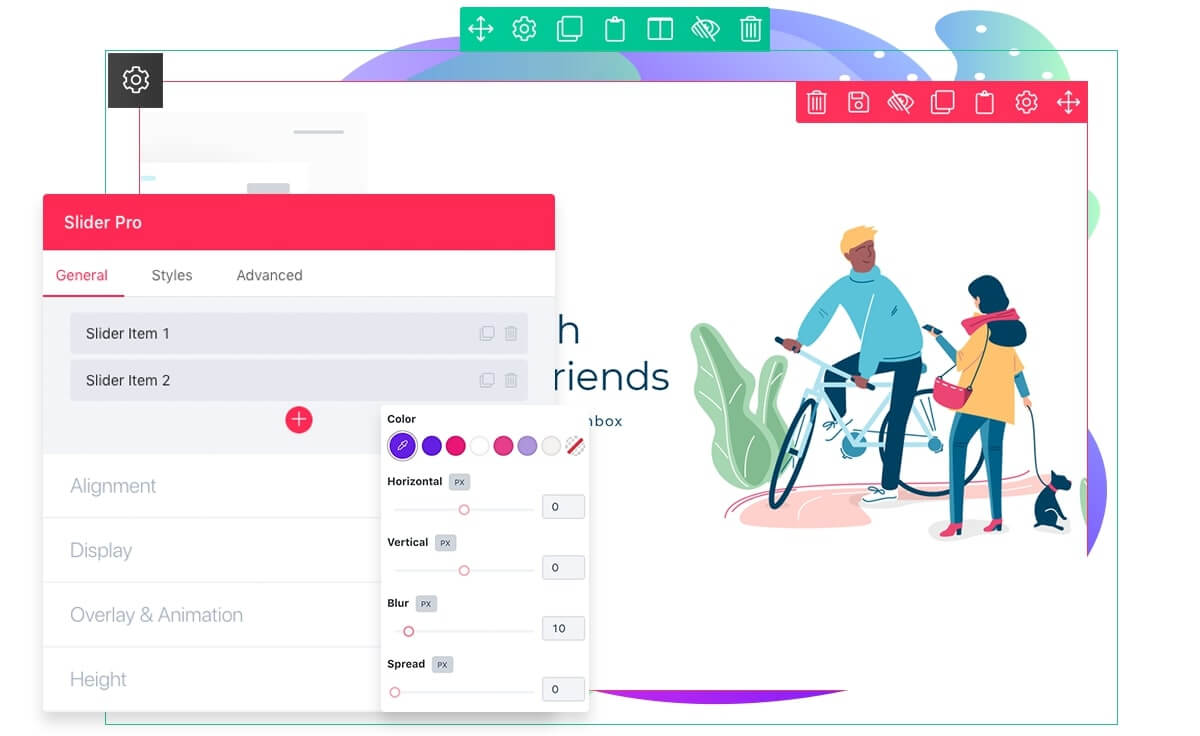 Drag & Drop Website Building
Using Quix's drag & drop system, you can do anything without writing or customizing code.
Customize Anything & Everything
Automex work seamlessly with Quix ensuring customization each and every part of your website.
Analyze SEO Score Instantly
Optimize your website for SEO using Quix's built-in SEO analyzer.
Built Using Gantry Joomla Framework
Automex built with the most potential latest Joomla version Gantry Framework to gives you maximum performance with speed.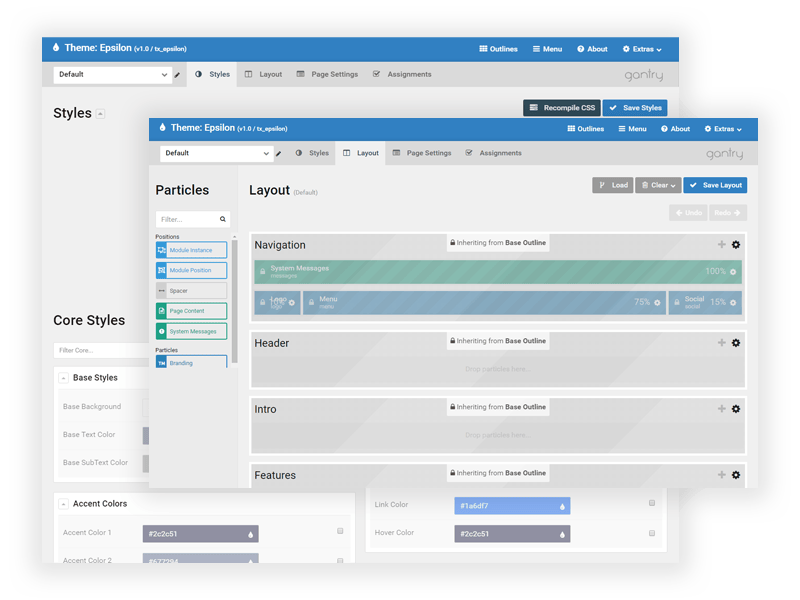 Awesome Support
We are a nimble team of designers and developers who are always ready for your support. No need for Customer Care people, because everyone is responsible for customer support here.