Why choose Language School Joomla template for your language institute?
The language school is a feature-rich minimalist Joomla template built for creating different language or educational websites. This template is designed to meet all the requirements of a language school. You will be able to easily create and manage any languages, courses, curriculums, and students with the help of this template.
You won't have to worry about management or development. Language School Joomla template is developed with Quix and Helix ultimate framework, to deliver you the ultimate experience.
Make Languages Items of Different Nation's
You can make languages easily, therefore Language School comes with easy language making option. It doesn't matter which language course you want to offer to your students, all you have to do is create languages from "TX education"
Create & teach different languages and help nations to know each other's cultures.
RTL is supported so that you can create courses for languages like Arabic or Hebrew.
Easy creation of language.
Quix + Helix Ultimate: The Complete Solution
Language School Template is developed using the Quix Joomla page builder and Helix Ultimate framework. Build anything with drag and drop page builder Quix; and control the rest of the site with the Helix framework. You won't have to do any hard work for sure.
Develop a school website and see the change in front of your eyes.
Customize, edit, and style everything in the way you like. Make Courses For your Specific Language
Need to create multiple courses? Well, don't worry Language school comes with the Xpert Campus extension. With the help of this extension, you will be able to create and manage as many courses as you want for your preferred language.
You have to just tell the numbers of courses, then throw the worries away. You get Xpert campus extension of $25 absolutely free with Language School Template.
Unlimited course creation and easy to manage.
Xpert campus worth $25 comes free with Learning School.
Make Teachers and Assign Them With Course
As courses teachers are important too. Like courses, you can create teacher profiles in your school too. Your site's teacher page and single teacher page is well organized and designed with Language school. You will be able to assign specific teachers to specific courses.
If you are going to question, "how am I going to manage teacher?", then leave the worry to Quix. It has the power to handle many things.
Elegant teachers page with the option to create unlimited teachers.
Easy to integrate teachers with courses.
Make the course curriculum for a single course with Language school. And let the learners know what's he about to learn in the language course. Don't worry you will be able to also change the course curriculum any time with the help of Quix Joomla page builder.
Unlimited course section creation.
Organize and modify the course curriculum swiftly with Quix page builder.
Newly Styled Joomla Default Pages
Language School comes with Joomla default pages like - login, user profile, search option, etc. what's special in it? Well, these pages are regularly used and therefore we have styled it in a different way rather than regular.
Comes with both regular search and advanced search option.
Simple registration and login process.
Full-Featured Blog Support
With Language School, you can regularly share your blogs and engage new visitors. You will be able to control every aspect of blogging including typography. At the top of every post, date of making, post category, and author name is placed.
It is very easy to get all the additional information from one place.
Excellent typography control, so that you can make your blog easy to read.
Supports multiple post formats.
Jump faster from one page to another specific content with one click on the mega menu. The choice is up to you to arrange and organize multiple columns and specific contents inside the menu. Give your visitors the reason to come back over & over again and remember your site.
Organize your submenus into rows and columns easily.
Save time in navigation with the mega menu
Make your site multilingual easily with Language School. Multilingual will help you to get more international visitors. Other nations might not understand your language well, but it will easier to understand in their language. Thus you will get more students for your institution with the Language School template.
Make site multilingual easily without any external extension.
Get more students with a multilingual site.
Everything A Joomla Template Should Be
SEO Friendly
Language School comes with Quix built-in SEO analyzer. You don't need to worry about your website optimization at all.
Fast and Easy Onboarding
Long story short, what this basically means is that, with this theme, you can import a ready-made Joomla website in less than 5 minutes.
Easily Customizable
Do whatever you need for an awesome looking website. Helix Ultimate Framework + Quix page builder will give you every option you can imagine.
Responsive Layout
Language School is fully mobile friendly and can adapt automatically to mobile, tablet, desktop. There's no need to make a separate layout or content.
Smooth Animation
Amaze your visitors with cool animation. You can control the animation type, duration, and chain them to achieve a visually stunning website.
Safe Updates & Fast Support
We update our template frequently with the latest version of Joomla and detect breaking changes in template updates before we push them.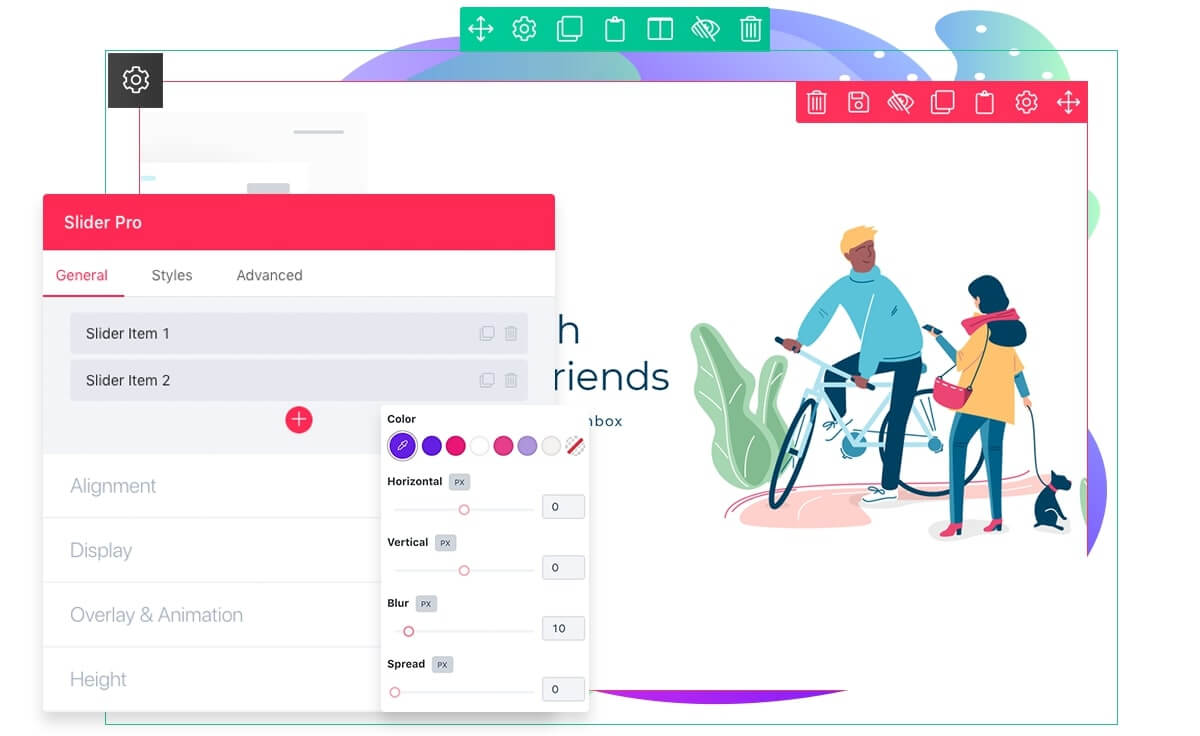 Drag & Drop Website Building
Using Quix's drag & drop system, you can do anything without writing or customizing code.
Customize Anything & Everything
Language School work seamlessly with Quix ensuring customization each and every part of your website.
Analyze SEO Score Instantly
Optimize your website for SEO using Quix's built-in SEO analyzer.
Built Using Helix Ultimate Joomla Framework
Language School built with the most potential latest Joomla version Helix Ultimate Framework to gives you maximum performance with speed.
Awesome Support
We are a nimble team of designers and developers who are always ready for your support. No need for Customer Care people, because everyone is responsible for customer support here.