Is Social Media Marketing Still Relevant for Your Business? Here's What We Know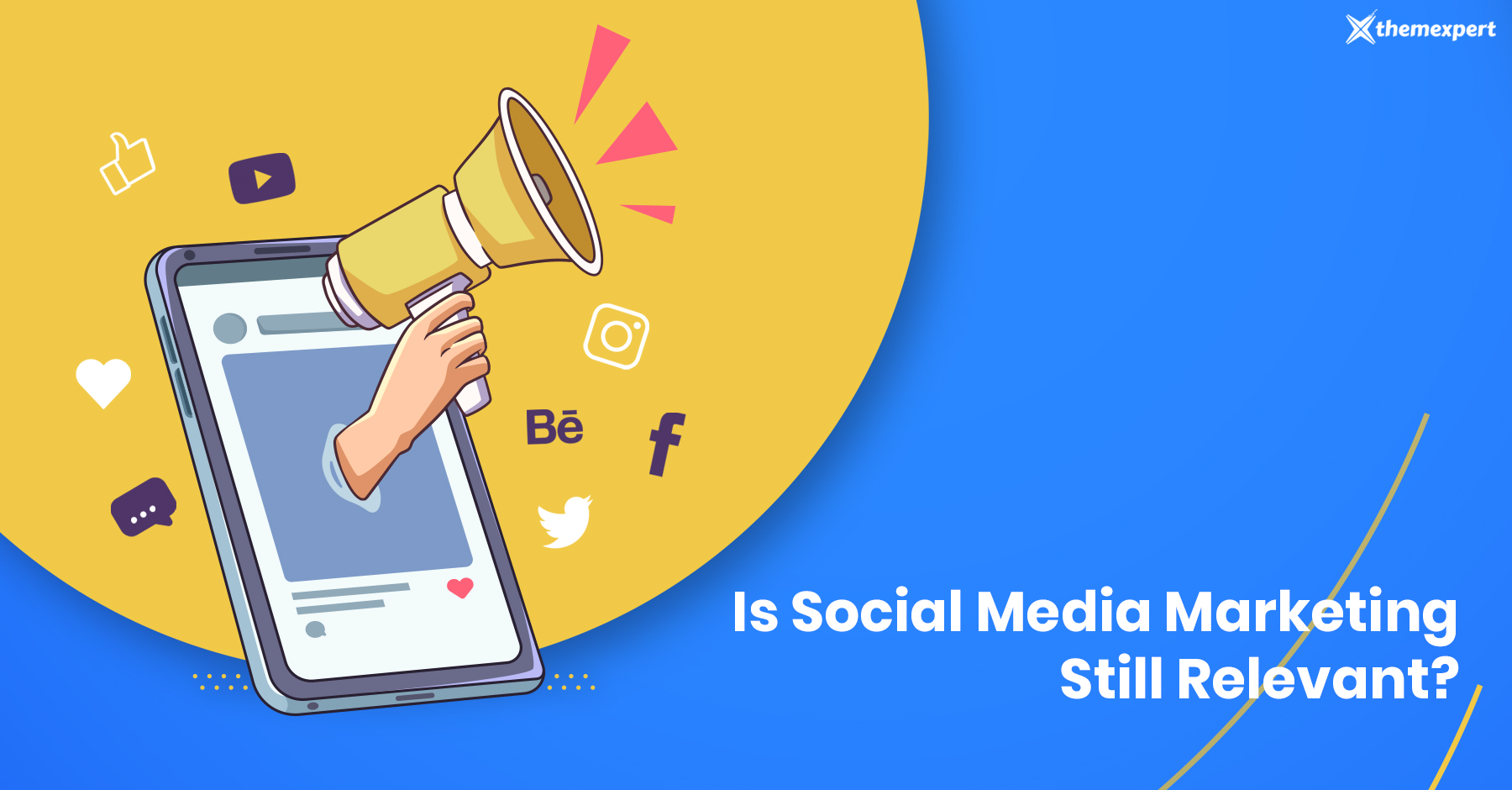 Around 4.5 billion people spend more than two hours per day using social media. Scrolling through social media platforms has changed people's lifestyles and consumption habits.
That is why businesses that focus on ensuring online presence should give equal importance to social media in addition to building a user-friendly website. On one end a website is an important tool to prove your business's credibility before proceeding, on the other end, social media marketing helps businesses build a rapport and attract new customers.
For beginners, there is nothing to worry about. There are many resources that can help figure out how to create a website; starting off by purchasing a domain name and selecting a hosting provider that suits your requirements.
After establishing your website, it's time to promote it to a broader market using a social media marketing strategy. This article will walk you through the benefits of social media marketing, including how to make it profitable for your business.
By the end of this article, you will be able to decide whether social media marketing is relevant for your business.
Read Also: Email Marketing Automation-Follow this 6 Effective Strategy
Benefits of Social Media Marketing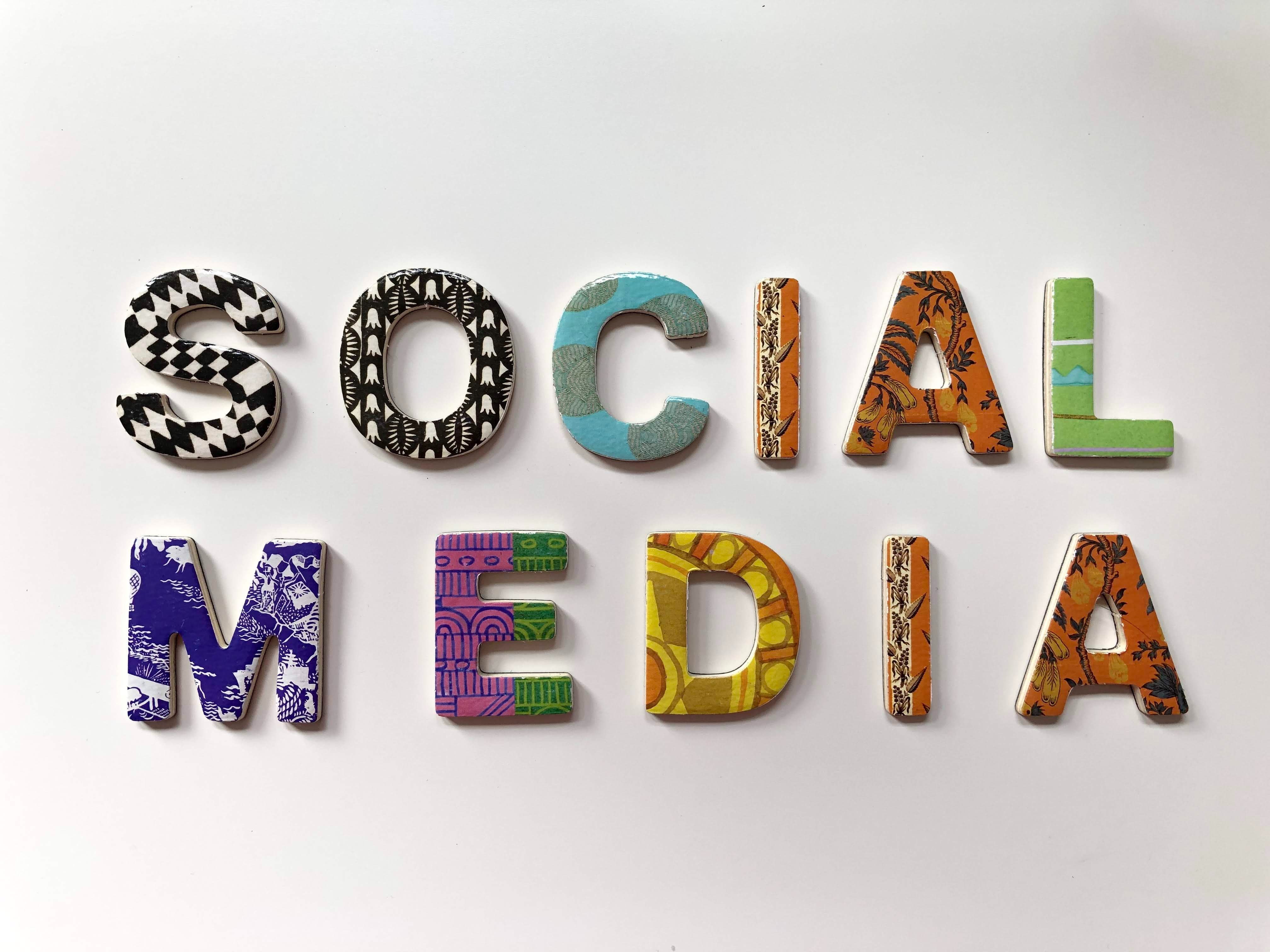 Nowadays, social media influences 71% of consumers' buying decisions. Hence, your business's social media presence can be a powerful marketing tool if you create the right strategy.
To illustrate, let's dive into the benefits of social media marketing.
Increase Brand Awareness
With the enormous number of active social media users worldwide, it's possible to promote your brand without geographical or time limitations. You can increase brand awareness organically or use paid ads features provided by social media platforms.
Using the platform's ads algorithm, you can make your brand consecutively appear in your target audience's social media timeline. That way, they might remember it once they need your products.
Not only that, increasing brand awareness through social media ads lets you collect insights from your audience. It will be more beneficial to have campaigns personalized to your customer's needs than just blasting information to random people.
Increase ROI
ROI stands for return on investment and refers to the gain from your investment in social media. The return doesn't have to be profit or revenue, but anything of value in your business.
For example, if you aim for brand awareness, your ROI can be a certain number of followers or clicks in one promotional campaign.
Calculating ROI is beneficial to measure exactly how your business's social media is performing. The numbers shown in the report can help decide new strategies for the subsequent promotional campaigns that are more personalized to your target audience.
Cost-Effective Strategies
The cost of creating your social media account is free. Sometimes, using free tools given by a social media platform is enough to reach your target audience and gain followers.
Even if you have to pay to unlock some advanced features, you can determine the cost according to your budget.
Boost Customer Engagement
Communicating with your potential and loyal customers is way easier using social media. For example, you can build responsive two-way communication with your customers and generate content from their responses.
Take a look at how McDonald's created engagement on social media by saying a simple sentence that everyone can respond to.
Improve Brand Loyalty
Social media is a powerful tool to build and maintain your customer's trust and loyalty.
In addition, if you engage with your customers, they might voluntarily promote and advocate for your brand on their personal social media accounts.
Getting the Most Out of Social Media Marketing
After explaining why social media marketing is beneficial, let's dive deep into the tips and tricks to receive the benefits.
1. Define Your Business Goals
Goals are different from objectives. Objectives are the grand vision your business wants to achieve in the long run, while goals determine how and when you should reach the objectives.
When defining your business goals, make them specific, measurable, and timely. That way, you can lead your social media marketing strategy with a determined direction and see whether it has been successful.
For example, let's say you are doing a natural skincare business. The objective is to become a well-known natural skincare brand in New York City. Then, one of your business goals might be getting one million followers on Instagram within three months.
2. Understand Your Target Audience
By understanding your target audience, you can create an effective marketing plan to generate more traffic. Research your target audience's needs, and analyze which type of social media content marketing can grab the most engagement.
Create content that can answer your audience's questions and curiosity. Give them information and valuable tips and tricks to solve their problems.
You can understand your audience by reading their comments on your posts or even on other accounts relevant to your niche.
3. Choose Social Media Platforms Wisely
Each social media platform has a different content style and user characteristics. Hence, choose the platform to focus on by identifying your target audience and business goals.
Below is the summary of the leading social media platforms:
Tiktok is the fastest-growing short video-sharing platform. It has 837 million monthly active users, dominated by people in the 18-24 age group. If your target audience is mostly Gen-Z, TikTok might be the best fit. Many businesses have become very successful with the help of Tik Tok. In fact, some businesses and influencers have become so huge that they had to hire a TikTok agency to manage and promote them.
Instagram is a photo-sharing social media platform, so creating visually appealing content is the best way to go. Five hundred million people check Instagram stories every day, along with 200 million people who scroll on the explore tabs to discover content from accounts they don't follow.
Twitter has 206 million active users, dominated by people aged between 25 and 34. Twitter shows real-time updates in a short text post format. Thus, a strong copywriting and storytelling marketing strategy would work best.
Facebook has the biggest number of active users, with millennials as the most popular age group. 98.5% of the users access Facebook on their mobile devices, so creating mobile-friendly content is recommended.
4. Set Up Social Media Content Calendar
Setting up a social media content calendar makes a better content strategy. By creating a schedule, your ideas are divided neatly and organized.
Scheduling your content also helps create an organized schedule, making your social media workflow straightened out. It restrains you from being overwhelmed by multitasking and prevents you from creating the same content in the future.
Synchronizing your content to certain relevant moments or commemoration days is easier if you create a plan. If you don't know where to start, check content calendar templates to help you out.
5. Invest in the Right Social Media Tools
Following the vast development of social media marketing, many tools are designed to help you. Here are some of the social media management tools to consider:
Canva – offers many free design templates, and is beginner-friendly. You can pay for a premium version to unlock premium features like unlimited stock photos, fonts, and templates.
Buzzsumo – helps create content by identifying new trends and the highest traffic websites in various niches. Also, it offers features to monitor your content and compare it to your competitors.
Buffer – creates a content plan and post automation on multiple social media platforms. This analytics tool also helps you understand your audience's favorite type of content and when they're most active.
Allocate budget to pay for the tools' subscription. Research, test out and choose only the most practical tools for your business.
6. Incorporate Storytelling
Having a solid background story of your business can help you connect with your customers. Think of it as telling your friends why you are starting the business and what problems your product can solve.
You can also incorporate your customer's story into your brand. For example, they can share how using your products has helped solve their problems. That way, you humanize your brand, making it relatable to your audience's stories and problems.
Nike is an excellent example of a brand with strong storytelling. During its newest campaign, Play New, they are incorporating stories from inspiring athletes.
Also, during the Black Live Matters campaign, Nike created a banner that associates its brand tag line to the social movement. This move received very positive feedback worldwide, increasing Nike's brand awareness.
Conclusion
Social media marketing is still relevant to make your business well-known and connect with your audience. Building emotional relationships with your customers helps you increase customers' trust and loyalty to your brand.
Before implementing social media marketing, create your business plan, value, and goals. By doing so, you will be able to measure the success and adjust your social media marketing strategies.
To ensure that your marketing strategy is on track, create a regular evaluation schedule using the tools discussed in the article. Good luck!