8 Best Link Building Tool for SEO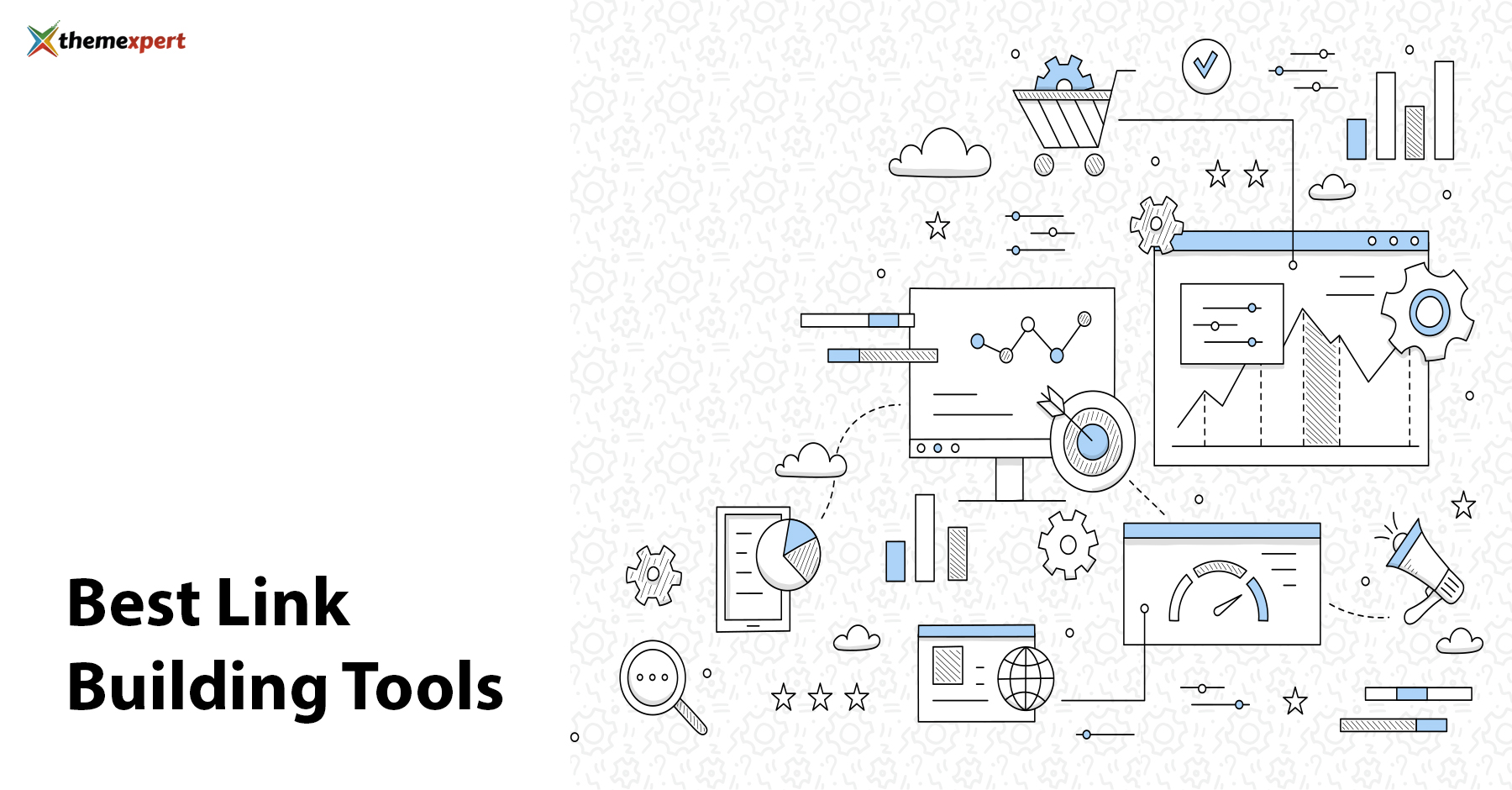 These days, don't set aside the importance of off-page SEO and link building.
The process generates brand awareness, increases rankings, drives referrals and traffic, boosts conversions, and more.
Building links, though, has to be done the right way and with the right approach. To succeed, you also need the best link building tool for your SEO needs.
This article aims to cover them.
Read more: 24 Best Free SEO Tools of 2022
Best Link Building Tool for SEO
Ahrefs is a feature-rich link building tool for everyone who wants to increase their site's search value. Some SEO professionals recommend it as "the" link building tool to invest in.
It has a massive backlink index. Plus, it allows you to identify broken backlinks and monitor outgoing links.
Its Link Intersect feature is impressive. And by far, many users consider it their favorite Ahrefs feature.
The feature helps your site stand out from your competitor. It shows you sites that link to your competitors but not to you.
Pros:
Built with powerful features beyond link building - It features a content explorer, keyword research tools, rank tracker, and more. It can help you with your site's first SEO steps, too.
Offers constant updates - The Ahrefs team invests effort to always make it ultra-functional. It regularly adds new features and implements necessary changes to make the existing features more comprehensive.
Cons:
Expensive - Its pack of features justifies its price, though. Ahrefs plans cost $99 per month (Lite), $199 per month (Standard), $399 per month (Advanced), and $999 per month (Enterprise).
The UI can be difficult to navigate - Because it has lots of features, it can be challenging to use. The comprehensive data sets can easily overwhelm novice users.
Semrush is another feature-rich SEO tool that provides access to a well of valuable data. It's built with the ability to organize and manage all the aspects of every search campaign.
Its popular features include competitive analyses, SERP rank tracking, and site audit and keyword research - which is advantageous in search engine positioning. It also comes with an exclusive feature: PPC competitor tracking.
Additionally, it's built with Trends — a feature that gives insights about current events based on a search term. This makes it a great tool for those determined to stay relevant.
Pros:
Provides a health grade - It can tell you if your site needs work or improvements. You can use it to easily identify any errors and bad sections, too.
Easy to learn - The UI is friendly and intuitive. It won't easily overwhelm users without basic technical knowledge. Plus, with Semrush being a reputable tool, finding online tutorials is easy.
Cons:
Limit with report customization - There are few pre-set templates available. While each one is useful, providing users with an extra set is better.
Basic dashboard - From the existing dashboard, you can't monitor the performance of every location within an organization. It would be better if an aggregate dashboard is provided.
Pitchbox is an easy-to-use outreach platform that offers an all-in-one solution. It guides users through the entire outreach process. From the discovery of prospects to successfully securing a link.
It has a plethora of innovative features and default campaigns that can elevate your outreach. The lineup includes Blogger Outreach, Product Reviews, "Hot Off the Press", Advanced Search, and more.
You can use its pre-built Competitor Backlinks campaign to stand out from competitors. You simply input the domains of competitors to receive a list of URLs that link to them.
Pros:
Features various workflows - You can decide how to amplify your outreach efforts by choosing a workflow. Then you can easily set it in motion by following the steps.
Has Link Removal campaign - It doesn't find prospects. But just provide the list of URLs you want to remove, and the tool can make the next step easier.
Cons:
Challenges with email - Outbound messaging has a 5+MB limit. This discourages you from attaching large files or sending media-heavy emails that may be appropriate for your business.
Costly - The price may be reasonable for the amount of time it saves you. But because of its comprehensive features, it's not an ideal tool for those inexperienced with outreach.
Respona is an all-in-one tool that helps not only with link building but also with digital PR and blogger outreach. It's brought to you by the brilliant people at Visme.
Its objective is to connect brands with the most relevant bloggers to increase brand awareness. Then this will help them earn quality backlinks, increase engagement, increase conversions, drive traffic, and more.
It may seem similar to all other outreach platforms. But it's unique in the sense that it's not just about sending outreach emails. Rather, it focuses on building great relationships.
Pros:
Revolutionary workflow - You can save hours that would otherwise go to hunting, filtering, and sending emails because pre-built workflows are available. And from the dashboard, you'll find export campaign metrics.
Customizable messaging system - You can quickly and easily create custom messages based on templates. This process is hastened by the dynamic fields that will automatically fill in URL page names.
Cons:
The UI can be problematic - It's not entirely intuitive, and can be the cause of frustration. A consolation is that Respona's support team is highly responsive.
Inability to send from multiple emails - A simple workaround is to accept the double subscription fee. If you're not willing to pay more, you're at risk of sending spam emails.
BuzzStream is a platform that helps you organize email outreach efforts. It's a useful tool that eliminates the need for Gmail inboxes and all sorts of spreadsheets to scale link building campaigns.
Its key features include easy list building, importing, exporting, and scheduling. Plus, the templates it comes with can easily be edited to allow you to conduct a complex email outreach.
Not only does it help you stay organized, but it also lets you deep-dive into emails. You can use it to check the status of every email (including follow-up emails).
Pros:
Enables consistency in tone - All contacts are kept in one place. This allows you to quickly organize them and go through each one when using a specific writing tone.
Easy to use - It contains the necessary features for a smooth email outreach process. Beginners who use it for the first time won't struggle to learn to use it.
Cons:
It has a traditional UI - it's easy to see the tool focuses on functionality. But while that is an advantage, a modern UI would look better.
Doesn't allow redirection to alternative email addresses - You might need to sign up for another account. If not, this puts you at risk of sending spam emails.
Snov.io is a Customer Relationship Management (CRM) tool that smoothens sales automation. As it helps generate and engage leads better, it plays a vital role in scaling your business.
Professional link builders and SEO experts commend it as the ultimate tool for data scraping and management.
It can help you find more than just the names of contacts and email addresses. You can also use it to get valuable insights into the emails you sent. For example, you can find out information about who opened emails and who clicked the links.
Pros:
Ideal for a customer-centric approach - For link building campaigns that capitalize on relationships with prospects, it's perfect.
Easy-to-use and accurate - Even novice users won't encounter problems in using the tool. Its interface is clean and straightforward.
Cons:
Costly (for large groups) - Snov.io plans are available for $33 per month (S), $83 (M) per month, $158 (L), $308 per month (XL), and $615 per month (XXL).
Inability to add images or videos - You can't send detailed emails. For example, showcasing features of products and services can't be done well.
Linkody may be one of the most affordable link building tools. But SEO experts are impressed by its decent link building index.
It's a user-friendly tool, too. To use it, simply provide a link then it'll return useful data for you to analyze.
With it, you can learn valuable insights about the link building strategies of your competitors. It'll also help you find out if and when you gain links and identify bad links.
Pros:
Clean design - It's light and easy to use. No complicated data sets to analyze. Organizing all the information it provides is easy.
Disavow feature - Removing or disavowing links is an attractive link building feature. Once you identify a bad link, you can easily disavow it immediately.
Cons:
Doesn't track the SERPs - If you want to drive traffic, raise engagement, skyrocket conversions, and analyze the SERPs, you need to use other SEO tools.
Competitor limit - Monitoring multiple competitors may take a while. If you're a popular business, this is a concern. The tool only allows you to analyze one competitor each time.
GrowthBar is an SEO tool that allows you to perform keyword research, keyword tracking, and content generation using a powerful natural language processor called GPT-3 AI technology. They also offer a Google Chrome Extension that provides SEO analysis straight from the Google search results.
During your day-to-day research, GrowthBar will provide you with insights that you need whether it's for keyword research, competitor analysis, or content generation.
Pros
AI Content Generation: GrowthBar is built atop GPT-3, a powerful natural language processing (NLP) model allowing for fast content generation.
Drag-and-drop functionality: Content outlines are drag-and-drop, enabling you to make outlines in less than half the time
Keyword research: GrowthBar has a chrome extension allowing you to easily incorporate it in your day-to-day research. Keyword features include keyword difficulty scoring, keyword suggestions, and top keywords.
Cons
Basic metrics: At the moment you are unable to perform an in-depth analysis as it only contains basic data and metrics.
Final Thoughts
True enough — users and search engines can't navigate the web without links. But link building is not just about creating links or leaving links everywhere and increasing their quantity.
It's also about the quality of the links you build. If you build links recklessly and get flagged for black hat SEO practices, Google will penalize you.
So before you build links, ensure they matter and serve a purpose.