JoomlaShine Users Move to Quix with a Huge Discounts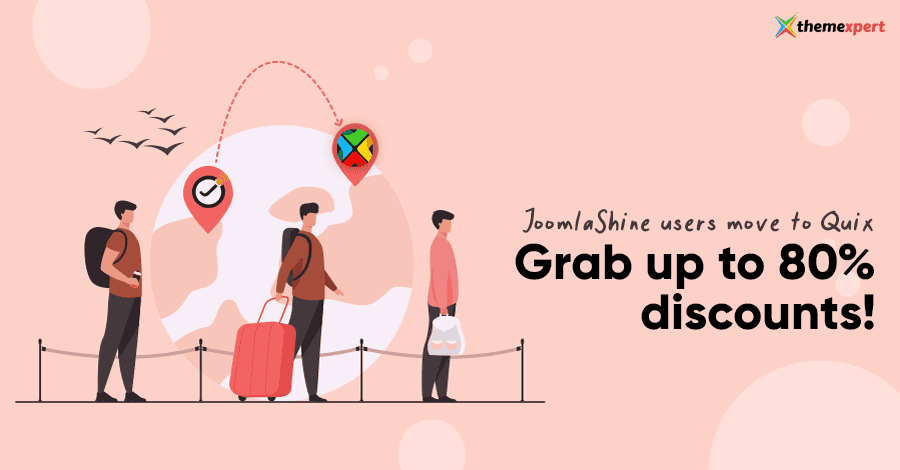 JoomlaShine officially closes its doors on 14 September 2021 after completing 14 years of service in the Joomla industry. It's regrettable to lose one of our fellow competitors and a tragic moment for the customers who have invested in JoomlaShine products. 
Grab extensive discounts on our Quix Joomla page builder along with Joomla extensions, and premium Joomla templates exclusively for JoomlaShine users.
The Right Time to Migrate from JoomlaShine
Right now, the situation is that JoomlaShine restricted its resources and no longer afford to deliver the quality consistency as before. As a result, they had to back off and shut down their entire Joomla service within 12 months. 
This is the right time to move on and migrate from JoomlaShine to ThemeXpert.  
What ThemeXpert Offers to JoomlaShine Users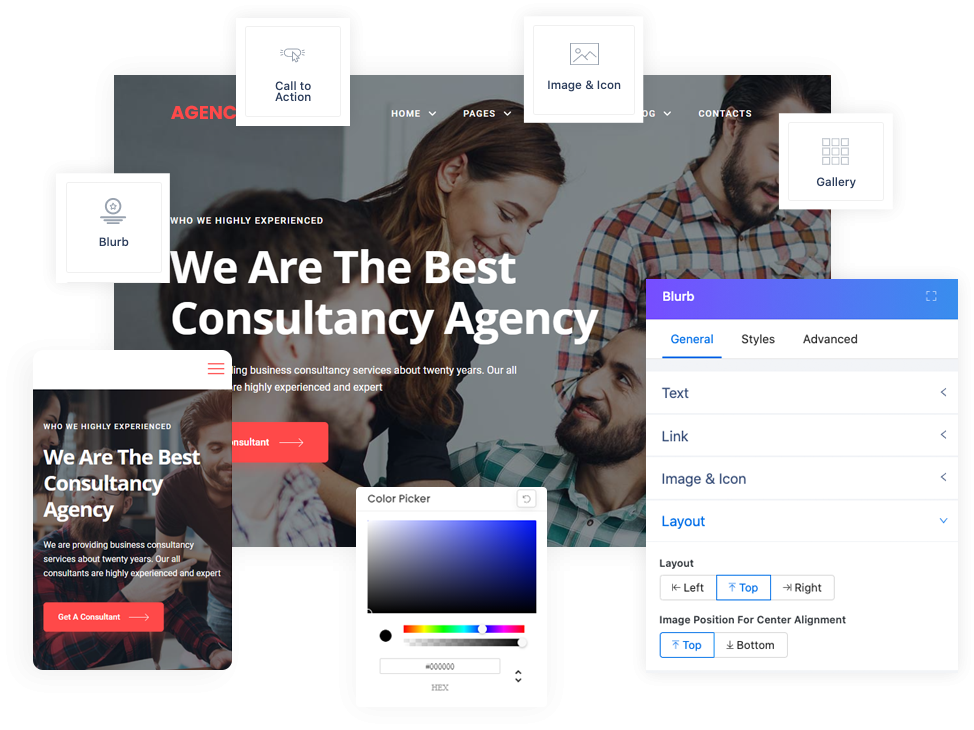 Qiux is the future of Joomla! It is a perfect solution for modern web development to create stunning web pages in minutes without writing a single code line or hiring professionals. You will get an automated 90+ PageSpeed scores for every page you design with Quix.
What else you will get with Quix? 🤔
Quix includes all the necessary features and settings to fine-tune your website. Simply drag and drop elements into place, design your page in real-time and see the results instantly.
Let's have a look at our pricing plan 👇
Annual Plan
| | | | |
| --- | --- | --- | --- |
|   |   | Regular Offer Price | JoomlaShine User Offer Price |
| Quix PRO |   | $49 | $24.5 |
| Mini Agency |   | $97 | $48.5 |
| Agency |   | $174 | $87 |
Lifetime Plan
| | | | |
| --- | --- | --- | --- |
|   |   | Regular Offer Price | JoomlaShine User Offer Price |
| Quix PRO |   | $199 | $159 |
| Mini Agency |   | $259 | $207 |
| Agency |   | $454 | $363 |
How Long the Offer Last? 
This offer will last until further notice on our annual and lifetime plan. There are no hidden costs or conditions to be met. 
How to Grab the Offer?
Just knock our support team and show any of your JoomlaShine purchase invoices. Grab your discounts on your selected plan and enjoy the rest. 
Wrapping Up 
We are always committed to giving the best Joomla products and services to the Joomla community. This is why we are giving these discounts to the JoomlaShine users to stay connected in Joomla. 
Please share the post with your friends and family who might be interested in moving on and want to grab the discounts. Also, don't forget to share your valuable opinion in the comment section below.