In this tutorial we'll walk you through the Xpert Custom Fields(XCF) and will make Joomla a true CCK(Content Creation Kit) with our custom field data.
Step 1 - Setup
Download approprite XCF version from our Joomla Extensions page. Install it as regular Joomla Extension using Joomla Installer .
Free version has almost all features except the group rules and shortcode functionality.
Step 2 - Add Groups
Every fields should be member of any group so we'll create a group first. Groups page has every details about creating and group.
Step 3 - Add Fields
Now create some fields and assign them to your newly created group. Clicking Save & New will save your time when you create multiple fields at a time. Fields page has every details about fields and type.
Step 4 - Create/Open Joomla Article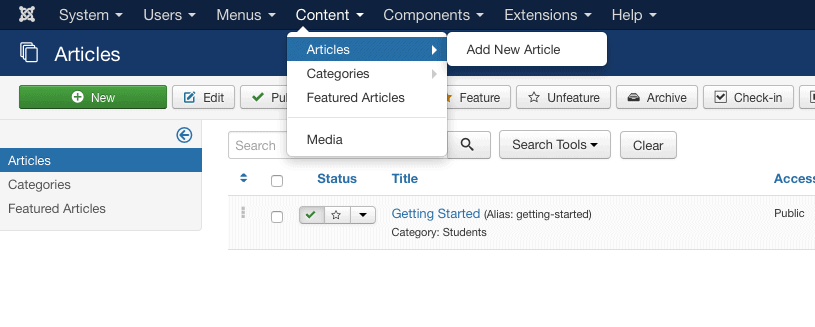 You can create a new artilce or oepn existing article. On article editorial screen you will see a new tab called Xpert Custom Fields.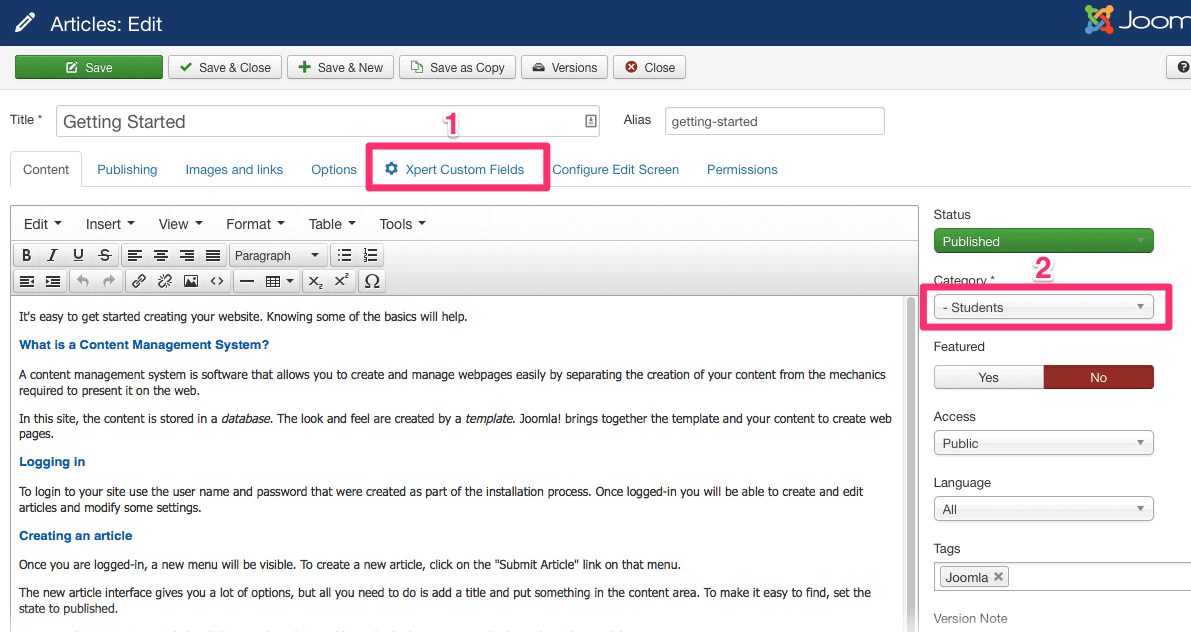 Click the Xpert Custom Fields tab and you will see field you have created on Step 3.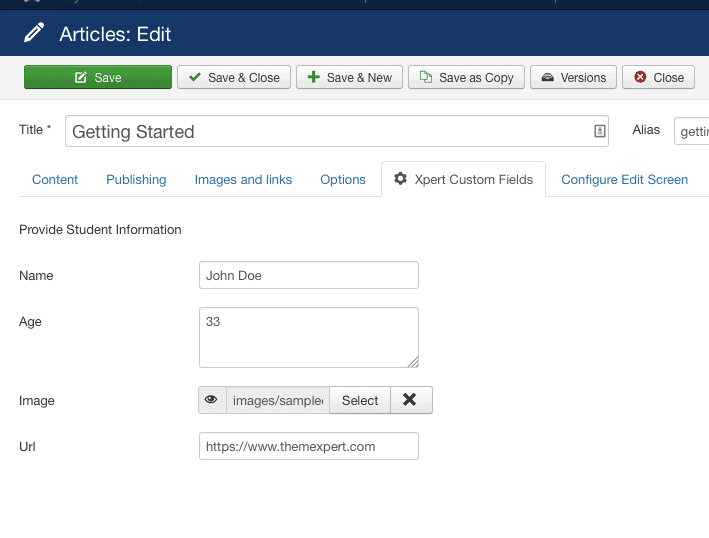 Fill out the field info and save. According to your group display seetings you will see the output inside your article. Change group dispaly settings and see it yourself.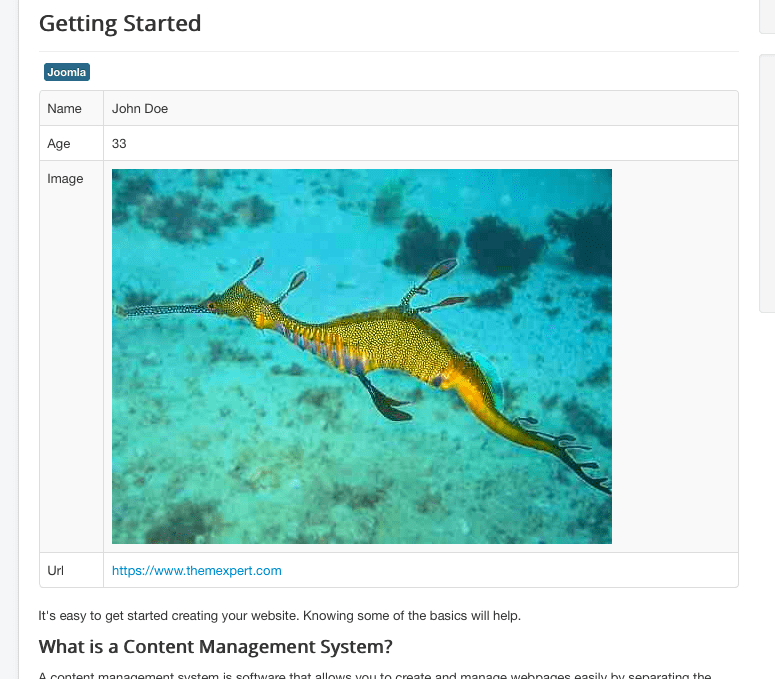 Step 5 - Display Fields Data using Shortcode
Group display option will display all fileds data on selected area. What if, you want to show each field data id different places? Thanks to our shortcode editor button plugin.
Now go to group setting page and select none on Display option and save.

Open your article and scroll down the editor. You will see a button called Custom Fields. Click that button and you will see all fields there.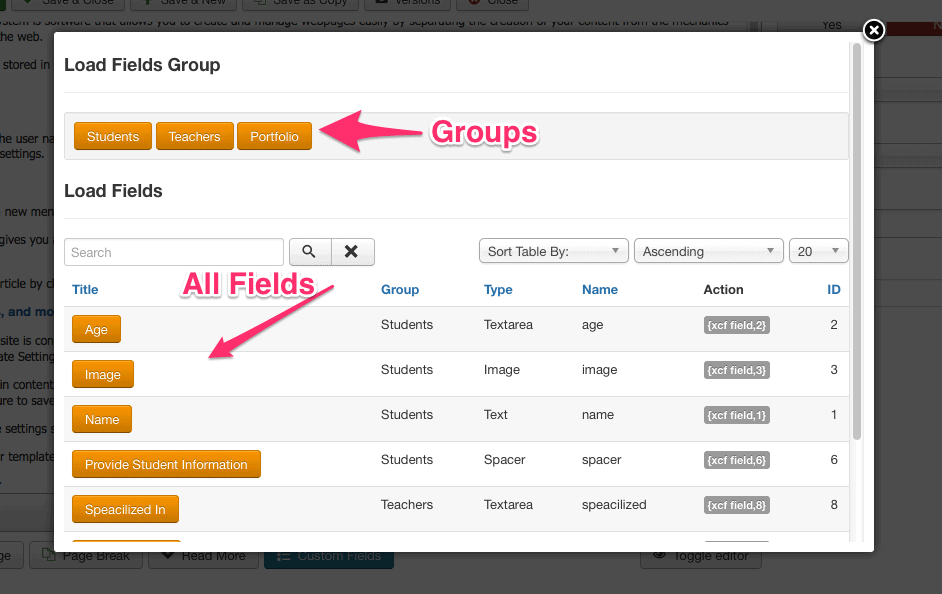 I did a basic styling inside the editor and place the shortcode on the place I want. Here is the screenshot :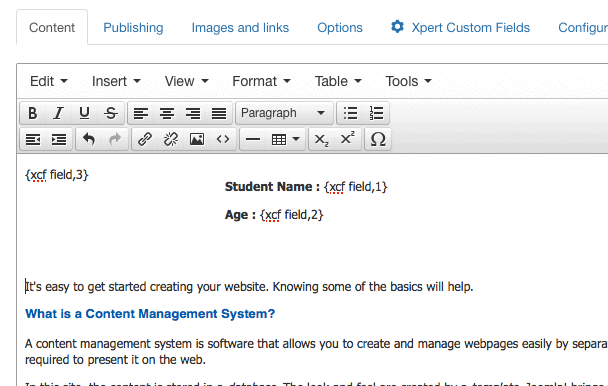 And here is the output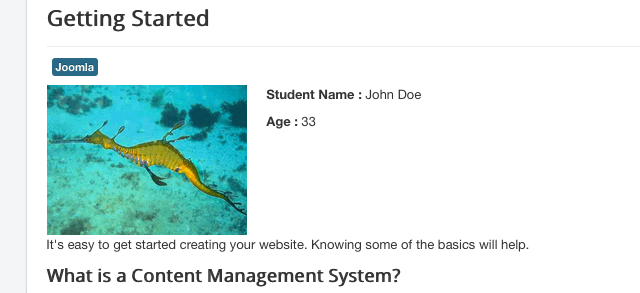 With Xpert Custom Fields possibilites are unlimited. You can enhacne any Joomla compoentn with true CCK functionality.