Why Themler Isn't a Good Choice in 2023?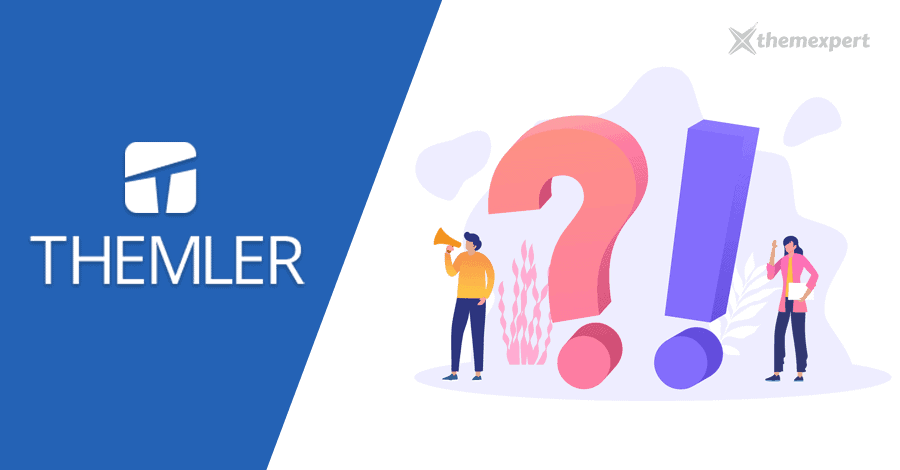 ​ Is Themler still relevant in 2023? NO! Without any twist, I can clearly say that there is no relevance in using Themler nowadays. How? Well, let me ...
​Is Themler still relevant in 2023?
NO!
Without any twist, I can clearly say that there is no relevance in using Themler nowadays.
How?
Well, let me explain. Themler is no longer producing new themes or templates, they are not ready to provide any update of their old products. Furthermore, they are busy with their new product Nicepage; as a result, they don't provide support on a regular basis.
So, my point is, why will you use Themler, whereas they themselves not willing to nurture Themler.
Let's find some more facts about Themler.
What Is Themler?
​Themler provides a visual drag-and-drop interface that makes it easy for anyone to produce professional designs for a variety of CMSes. Basically, it is built to create responsive web designs for existing content management systems like WordPress, Joomla, Ebay's Magento, Drupal, and PrestaShop.
The product also supports template design for e-commerce plugins like wooCommerce and VirtueMart that work with WordPress and Joomla, respectively.
Legacy of Themler
​I think many of you don't know that Themler is a successor of Artisteer. And at the same time, Themler is the predecessor of the Nicepage. That means Artisteer, Themler, and Nicepage all share the same root.
Artisteer is already a deceased product. We have a details blog post on why you should not use Artisteer. You can check it for more interesting facts.
Themler is also stopped providing new updates of its products. In this blog post, I'm going to show you the reasons for avoiding Themler.
Their top recent product is Nicepage. It comes with a ton of modern features for major CMSes like Joomla, WordPress, and Drupal. You can create your website instantly using Nicepage.
But if you're a Joomla user, then you should go for its alternative.
Reasons?
Check this blog post "Nicepage vs Quix".You will get your answer.
Main Reasons to Avoid Themler
​Themler has stopped producing new templates or themes for any CMSes users. So, if you are a Joomla or WordPress lover and want to create a website using these CMSes, you should not choose Themler. Because Themler won't provide you up to date themes or templates.
He who wants to create a website definitely knows the value of being up to date. Without being up to date, he will miss his track.
A backdated website is like a waterless pond. If your website doesn't have enough traffic, there is no meaning to continue that site. It will lead you to a loss project.
So, I can't find any reason to pick Themler for creating my next website.
​Many of the Themler old users raised the question if Themler stops creating new templates, will they provide support or not?
Though Themler has announced that they will keep providing the support to its users, you still won't have any opportunity like live chat. They just have an email based supporting system.
That means, if you need urgent help from Themler team, you will have to email them. No idea when you will get your reply from them. They will keep you in a queue, as they don't have any live chatting service.
Suppose you are an old user of Themler. You have built a website using Themler. Now, you need to update your website. But alas! Themler won't provide you any update; no mater its a WordPress or Joomla based site.
Now, you decide what are you gonna do?
You have two options.
Remain stuck with your backdated website using Themler.
Or, stay updated using other page builders or themes.
It's all up to you.
Themler is almost a deceased software nowadays. Before Themler, the owner of the Themler had another theme builder software called Artisteer. Without making any official announcement, they stopped producing new themes and templates all of a sudden.
They did it again with Themler. Now the Themler team is focusing on Nicepage. They have announced that having limited resources, they can't continue the Themler and Nicepage simultaneously.
As they are focusing on Nicepage, we can say that Themler is now deceased software.
Alternative Choice of Themler
​Now, you may think about what will be your alternative if you stop using Themler.
There are several sources that I can suggest you. But I want to recommend the best source for you.
For Joomla users, you can choose Quix.
Quix is the proven, responsive drag & drop Joomla page builder by Themexpert comes with a built-in Form builder, SEO analyzer, Image optimization, AMP(Accelerated mobile pages), Joomla article, Advance interactive elements, 3rd party integration and many more. You can also create visually impressive and professional looking websites without writing a single line of code with Quix.
For WordPress users, you can choose WPOnepager.
WPOnepager is a drag & drop WordPress onepage builder that's EASY, POWERFUL, and FAST. It allows you to create beautiful landing pages, sales pages, webinar & event signup pages, lead generation pages, and other types of pages in minutes, not hours!
Final Words
Years ago, Themler was one of the best theme builder software. But today, it is a waste of time. So, my recommendation is, it is high time, you should go for another source. Let me know your decision. What do you think about Themler in 2020?