LogoMyWay Review - Making Your Own Logo Easy, Fast, and Affordable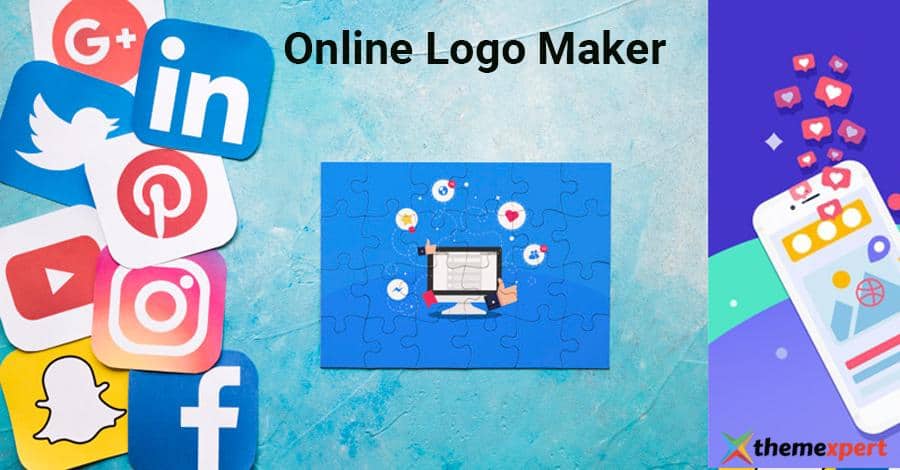 It is believed that logos are the first symbols that people see when searching the physical and virtual markets for products or services. Remember a good logo can increase sales of the memorability of your site. And to create your own logo, you require some amazing logo makers tool.

Your company needs a logo. You know it, and your executive committee agrees. But you don't have the time to create one. You're in luck.
Logomyway just made creating your own logo fast, easy, and affordable. With a few simple steps, paired with a dash of creativity, you'll be on your way to the perfect graphic representation of your business.
​Why Do Logos Matter?
​A logo is more than a tiny graphic on a business card. Create the right logo, and the image could define your brand. As soon as people see it, they'll think about your company and the quality you offer.
It's a tried-and-true method. The Golden Arches of McDonald's hint at the crispy goodness of the French fries sold inside. The bullseye of Target suggests you'll always get the lowest price around. And the red-and-blue of Pepsi reminds you of the essential American nature of the fizzy drink.
Everyone wants an iconic logo. But until recently, you had to hire a designer and sweat through plenty of creative meetings before you got just what you needed. Sometimes, you were left with ideas so far off the mark that you had to start the process all over again.


Those days are long gone.
How LogoMyWay Works?
It's easy to create your own logo online with LogoMyWay. Follow a few simple steps, and you're on your way to graphic dominance.
Create your logo by:
Heading to the website. Go to the online logo maker. It's free to get started, and you don't need to create an account.
Typing in your company name. Give us the name you'd like to see included in your logo. Use your full, official company name. Or choose an acronym your customers already know.
Hitting Start Now, you'll head to a new page filled with plenty of logo options. Scroll down to see them all.
Including your slogan. Most of our premade designs leave room for a slogan beneath your company name. Put your formal motto in the box at the top of the page, and we'll include it in all of your logo options.
Choosing one you love. Find the logo that seems right for you, and click on it.
You could stop here. If the logo you see on your screen is perfect for your business, you can buy it. But if you'd like, you can customize that logo and make it even better for your community.
Customize Your Logo with Ease
​You've chosen a preset logo, and you like it. But you just know that a few simple tweaks could make it even better. After clicking on that logo, you can change five key things about it.
You can change your logo's:
​Company name: Include your acronym instead of your formal name, or swap out the abbreviation for something more formal. Choose a different font to make it pop. Change its color, or move where it sits in relation to other parts of your logo.
Slogan: Swap out colors, fonts, and placement for your slogan. Add text to it, or delete it altogether.
Text Ratio: Have more to say within your logo? Add another text box and tap out everything your community needs to know about your business.
Background color: Select a different hue to sit behind your logo.
Image color: Swap out the hues in your main image.
Tinker as much as you'd like! There's no limit to the number of changes you can make. Let your creativity run free. ​
Work with a Professional

​
Some of us just aren't graphically inclined. We may enjoy playing with colors and fonts and placement options, but there's something missing when our work is done. We can help. We offer access to professional designers.
These skilled artists can build on the ideas you've sketched out online. Tell them more about your vision for your logo, and put them to work. These artists just won't quit until you're satisfied with the work they've done.
What Makes for a Good Logo?
Don't be intimidated by the many options available through LogoMyWay. It's our firm belief that anyone can build an amazing logo, even if they've never done anything like this before. But there are a few best practices to follow.
Exceptional logos are:
​Don't be afraid to show your work to a colleague or two before you make a purchase. But remember that your designs aren't saved until you create an account. If you plan on buying later, write down the colors and fonts you're using so you won't forget. Follow those same steps when you start again the next day.
You're in Control of Your Logo

​
Once you've settled on the perfect logo, make your purchase. You have the right to use your logo almost everywhere. With your purchase, you'll get multiple high-resolution files, transparent file formats, and versions saved as JPG, PNG, PDF, and SVG.
You can use your logo on:
​

Business cards

Social network profiles
Websites
Email signatures
Products (including coffee cups and pens)
Your logo will also be saved on the LogoMyWay server, so you can always log back on and download a new copy, if yours is missing or has somehow degraded.
You'll have full ownership of your logo. Each design comes with complete copyright protection.
When you are done with your logo and want to launch a website, you must need some images on your website to make it appealing. As you know, you can't use others' images without manipulating or editing. Otherwise, Google will ban your site, and nobody wants that for sure.
Don't worry; you can edit all the required images all by yourself. Edit photo online is an easy process. All you need to do is making sure a well-configured computer and any of the image editing tools.
An image can say a thousand words if you can show it in the right direction. Images are the first thing that everyone focuses on at the very beginning of their arrival on your website. So, keep patience and take your time to prepare the best images.
FREE Editing Resources
I know there are lots of free resources around us. But, choosing the best resources among them is sometimes puzzling. Recently, I have come across a free PSD template site with a vast collection of free PSD templates, UI kits, mockups, and many more. If you want to get resources for your branding purpose, you can collect it from there.
There is another source of a list of free stock photos. This is a list of 70+ websites where you can find any of your required images entirely free for download. Pick any of the images and make them more attractive by your editing skill before using it on your website.
Brand Your Website
Without branding a website, a website is nothing. Imagine you have a website, and no one knows it, then there is no meaning of continuing it. Website branding is important as branding helps you to outreach people, and that is the ultimate traffic on your website.
It is a "Do It Yourself" work. You just need to know the right procedures for how to brand a website. It will help you to convert the visitors into your potential clients. So, before expecting a better conversion rate from your website, make sure people know your website.
LogoMyWay makes creating your own logo simple. It's also quite a bit of fun. You might enjoy tinkering with images, colors, and fonts. You could uncover a designer deep inside you that you never knew was there. Give it a try today and let us know your feedback through the comment box below.