GDPR Compliance Checklist For Your WordPress Website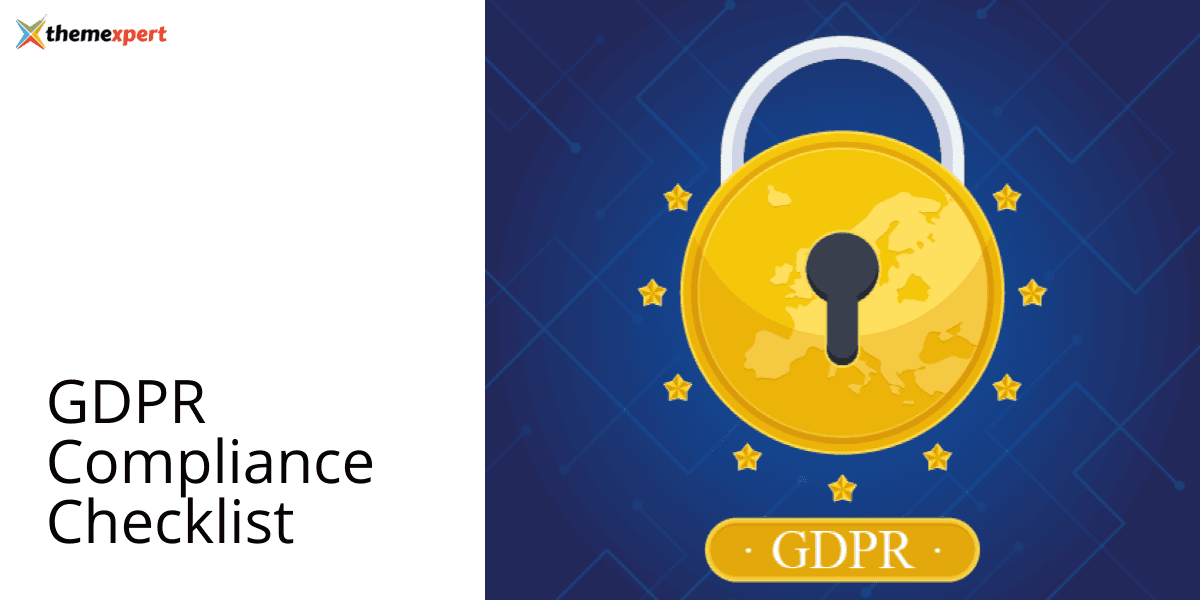 WordPress websites are some of the most popular in the world, so it's no surprise that they're also affected by GDPR. Many site owners have been left wondering how they'll comply with GDPR and what steps they need to take to ensure that their website is compliant. We have compiled a list of things that you need to do to comply with GDPR for your WordPress-powered website.
But first, let's start with the basics.
What is GDPR?
GDPR stands for General Data Protection Regulation. It is a European Union regulation that came into effect on May 25, 2018. It affects how organizations and individuals handle personal data in every country in the European Union.
GDPR applies to all businesses that offer goods or services to data subjects in the EU, regardless of whether they have a physical presence in the EU or they process personal data on their own or through third parties.
The GDPR is designed to protect the privacy and security of personal data and give individuals more control over how their information is used by businesses. One of its main goals is to make sure that personal information isn't shared without consent from the person whose information it is.
Is WordPress GDPR Compliant?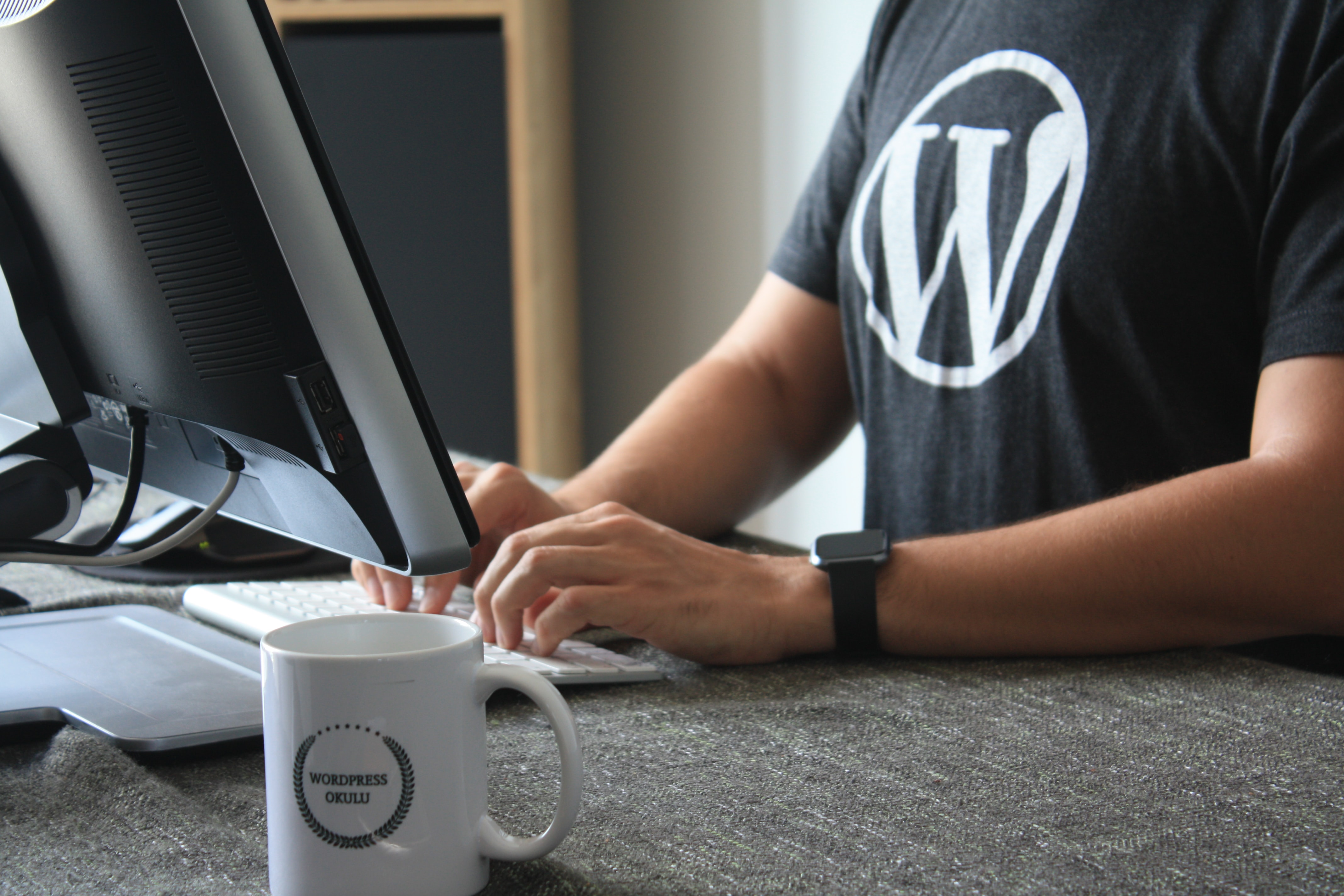 Yes, WordPress is GDPR compliant. The WordPress platform was built with privacy at its core. This means that your site can be set up to protect your users' information automatically, and you don't need to do anything special to make sure your site is compliant with GDPR requirements.
For your site to be GDPR compliant, though, you need to make sure that you're running the latest version of WordPress (4.9 or higher). If you're not sure whether or not your site is up-to-date, there's an easy way to check: just log into your site's dashboard and look under "Updates." There should be an update available for download if it isn't already installed on your site.
Read more about it here.
WordPress GDPR compliance: a checklist
Here is a few things that you can do to make your WordPress website GDPR-friendly:
Use GDPR-compliant hosting service
You should have a hosting provider that offers a solution for GDPR compliance. A hosting provider that offers security solutions for storing customer data and processing customer information will make your life much easier.
If your current hosting provider doesn't offer anything like this, you might want to consider switching providers.
Add/Update a privacy policy page
You need to have a privacy policy page that clearly outlines what information you collect from users and what you do with that information. The GDPR requires your privacy policy to be easily accessible on your website, so make sure it's linked from every page where users enter their contact information or provide other types of personally identifiable information (PII). You'll also need to update your privacy policy as needed — if there are any changes to how you handle PII, make sure they're reflected in the text of your privacy policy page.
Alternatively, you can use an online privacy policy generator to generate a privacy policy for your website in no time.
Add a cookie notice
If you have any cookies on your site, it's important to let your users know why and how you are using them. You can check cookies on your WordPress website using an online cookie scanner.
To inform users about cookies, you can add a cookie notice to your website. A cookie notice helps businesses comply with the GDPR, which requires that users are informed about what data is collected and why it is collected.
A cookie notice informs users about the use of cookies on a website. It also informs them how to accept or reject cookies or make their choice between different cookie categories.
Change your WordPress comment box
The GDPR has many requirements, but one of the most important is consent. In order to collect and use personal data, you must have consent. This means adding an opt-in checkbox on your comment forms and other places where users enter data or contact you. The GDPR says that if you don't have consent, then you can't use the data at all.
To add a consent checkbox for comments, go to Settings → Discussion → Check the "Show comments cookies opt-in checkbox, allowing comment author cookies to be set"
Such an opt-in comment box can also be used if you have to collect user email addresses for email marketing purposes. You need to show them a checkbox asking if they give their consent to have their name and email address added to your mailing list. Then they have to check the box and submit the form in order to be added to your mailing list.
Implement user rights settings
One of the main elements of the General Data Protection Regulation is granting rights to people in the European Union. One of these rights is to be able to request that their personal data be deleted or exported.
WordPress provides settings for you to enable this function, which you can find under Tools on your dashboard. Select Export Personal Data or Erase Personal Data, and then add user's email address to verify their request.
Review plugins and third-party vendor policies
Plugins are such an integral part of WordPress since they're one of the reasons why WordPress is so powerful and easy to use. Therefore, it is essential to audit your website and any plugins you have installed on it. You need to make sure that none of them are collecting or storing personal information such as names, email addresses, or phone numbers without explicit consent from users. If your website collects any personal information, then you'll need to make sure this is done per GDPR. All plugins should be updated to their latest version.
You'll also want to review and update your third-party vendor policies since these are used by sites that collect data from users through their websites (such as Google Analytics). These third-party vendors may also be collecting information from users without their consent which could violate GDPR guidelines if they aren't updated accordingly.
Check regularly for updates on your plugins and WordPress themes, as well as any third-party apps you may have installed on your site.
Reinforce website security
The GDPR requires businesses to take steps to ensure their website's security, and that includes making sure that your website is not vulnerable to attacks. Here are a few things that you can do:
If you maintain your WordPress installation, then the first thing you should do is check to see if there are any security holes in your site's installation or configuration that could allow hackers access to personal data. Go through all the settings, and if you don't know what they mean, research them and change them so they're more secure.
You should also implement a strategy for keeping up with changes and updates to WordPress because they often include important security patches.
Consider implementing two-factor authentication (2FA) on all user accounts. This will require each person who logs into your site from an unfamiliar device to provide an additional piece of information.
Set up an SSL certificate so that users can be sure their connection is secure when they visit your site.
Take regular backups of your website, so that even if something happens and you lost all your data, you can get another copy of it.
Wrapping Up
There's no doubt that GDPR serves as a very important step toward data privacy. But it's also clear that despite its importance, there has been a lot of misunderstanding about how it works and how websites are supposed to comply with it.
Businesses need to meet the GDPR requirements and make sure they're on the right side of the law. This way they ensure they can protect their customers, employees, and website users at all times. Hope this WordPress GDPR checklist will be useful in your journey to compliance.