7 Best Usability Testing Software for WordPress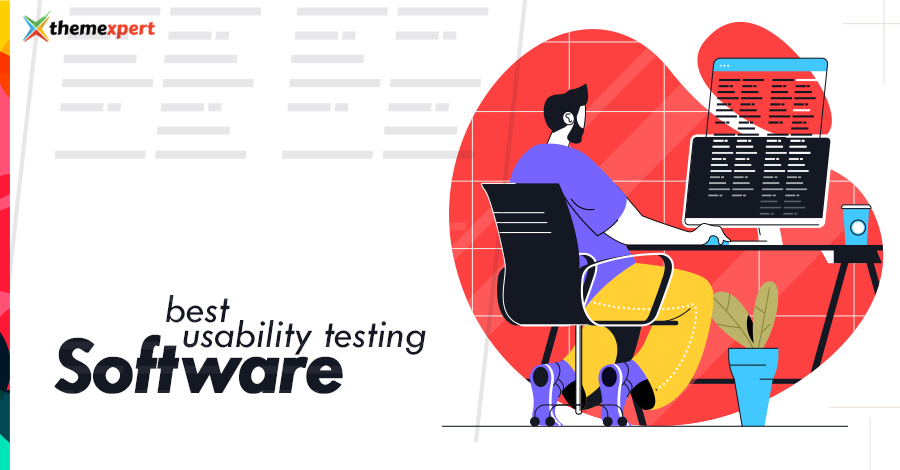 Usability testing plays a significant role in creating a WordPress website that performs well and converts visitors. No matter if we're talking about e-commerce, SaaS, or a blog website, flawless performance, and eye-catching design are a must.
Achieving that goal is only possible with consistent usability testing throughout different product stages.
In this article, we'll briefly explain what usability testing is. Then, we'll get into more details about the best tools available in the market today.
What is usability testing?
Usability testing is a process companies use to test their product at a certain point of development. That can be:
The early stage of development
Before product launch
When redesigning product
Companies perform usability testing to ensure that their product is user-friendly, performs as intended, and meets the users' expectations.
Companies use reliability testing for a wide range of products, but in this article, we'll focus on usability testing software tools for WordPress. Let's see what the top picks are.
Which software tools can simplify the process?
There's plenty of choices when it comes to usability testing software. Each of the following tools will help you get outstanding results with your WordPress website.
PlaybookUX is an excellent platform that provides plenty of usability testing options. Its design suits businesses with various usability testing needs. You can run moderated and unmoderated remote usability testing.
The platform is helpful for those who want:
Website and app testing
Prototype testing
Concept testing
These options enable you to test your idea from the moment you envision it. The software supports immense customizability, making it the perfect pick for a wide range of businesses. Its features will enable you to recruit testers, create your usability test and analyze the results.
PlaybookUX is the perfect option for all WordPress projects as you can get detailed feedback about your website. Use the platform to test vital parts of it and learn what you can do to improve it. It's one of the best ways to ensure you have high website conversion rates.
As the name suggests, Optimizely is the perfect platform to use for optimizing your website. Its usability testing focuses on A/B testing. Using this software will help you identify which design works best for your website. The platform works best for websites that are already live.
The core features of the tool come down to an easy-to-use visual editor, A/B testing, and analytics. The exclusion groups feature is also worth mentioning as it allows you to run multiple experiments on a single page.
You can use the WordPress Optimizely plugin to try out the effectiveness of different headlines in your titles. However, unlocking the software's full potential will require logging in on the platform and exploring all its features.
Teams in your company will quickly adjust to using the platform as it's very user-friendly, requiring no development background.
If you're looking for a simple way to see how your visitors are behaving on your website, Crazy Egg is a great option. The platform is easy to use and comes with features that make it extremely useful for usability testing.
Like Optimizely, its design suits both new and already running websites where you can implement heatmaps to explore users' behaviors.
You can more easily create customer journeys that convert well. The tool comes with features that make auditing your design easy, and it also comes with A/B testing support.
Use the tool to explore various analytics about your visitors. The data will show potential issues with your WordPress website.
More than half of web traffic comes from mobile devices, so ensuring that your website runs well on all platforms is essential. You want your website to perform flawlessly for customers coming from all the popular platforms.
That's where LambdaTest comes in and cross-tests your WordPress website for thousands of different browsers and the most popular operating systems.
You can create Selenium test automation and see how your website is performing. Experience how your website looks on different devices and browsers by looking at screenshots that the tool makes.
It's a very convenient usability testing software that allows you to emulate various scenarios easily.
Deploying various usability testing approaches will help you learn more about your WordPress website. Usersnap introduces a unique approach by letting you implement feedback elements into your website.
While adding new features is a great way to improve customer satisfaction, ensuring that everything works is equally important.
For example, adding a call us now widget to your website will help streamline communication with customers. But you have to ensure the added feature is performing well. To make sure that's true, you can use Usersnap that lets your visitors quickly provide feedback.
Additionally, the software will take screenshots of the website when users provide feedback, better depicting the issue the user experienced. The report also includes the browser type and the size of the user's screen.
All these details about every feedback is an excellent usability test method that helps you learn more about your website. The best part's that you can add a WordPress plugin to simplify the reporting process.
UsabilityHub comes with features that turn usability testing for a WordPress website into a simple endeavor. Platform's users can easily use the following features to create effective usability testing procedures:
First click analysis — Analyze where people are making their first clicks on your website. Analyze the data and see how you can navigate users in a particular direction.
Survey design — Create surveys that address particular usability features of your website.
Simple preference test — Create preference tests to see what designs your visitors like more.
Five-second tests — Use short tests to explore which elements on your website are easy to notice. Combine them to create memorable first impressions.
These features make UsabilityHub an excellent usability testing platform. Easing the platform is simple, letting you focus on the performance of your WordPress website.
Don't forget to run the basic usability testing tools that detect essential issues with your WordPress website. Once your website is live, try it out using PageSpeed Insights to see its loading time. If the tool displays any problems, give your best to sort them out as soon as possible.
Check Google rankings of your website. If it's low, slow loading time might be the culprit.
Among numerous ranking factors, page speed also counts. Ideally, you should keep it under three seconds to ensure that your visitor stays on your website.
The good news is that PageSpeed Insights is entirely free. Aside from showing you the loading times, it'll list the problem-causing elements on your WordPress site. Apply the fixes and enjoy a quick loading time.
Concluding thoughts
Usability testing is essential for creating an optimized website that converts well. One of the abovementioned software tools will help elevate your WordPress content marketing efforts.
The crucial part is to stay consistent, patient, and curious. Try out different designs, headlines, and images to get better results. Usability testing tools will immediately show you the effects of your experiments.
About the author
Lindsey Allard is the CEO of PlaybookUX, a video-based user feedback software. After seeing how time-consuming and expensive gathering feedback was, Lindsey made it her goal to create a solution to streamline the user feedback process.