World's easiest way to build website
OnePager is the world's super simple one page website builder, requires no extra time and labour like playing a game. The only requirement is your artistic taste having ease in mind.
Responsive Layout
Nimble adapts perfectly to all viewing devices in the market and offers a consistent experience across desktops, tablets and phones.
Exquisitely crafted design
Nimble is a minimalist one page wordpress theme showcasing the App content smartly with a streamlined custom fonts, extensive iconography to maintain a balance of simplicity with style and elegance.
Pre and Post Launch Theme Variations
Launching apps requires the continuous communications with its interested users. Nimble binds both pre and post launch versions of landing page ensuring smooth communication.
Mailchimp Integration
Shipped with tight integration of MailChimp to allow easy leads collection and get reports on how much visitors are subscribing for the upcoming mysteriousness.
Raving Testimonials
Appreciation of app users adds a revolutionary surplus in conversion wheel. Nimble is smartly allowing customers to share their satisfactory admiration and rave about the brand detonating their experience.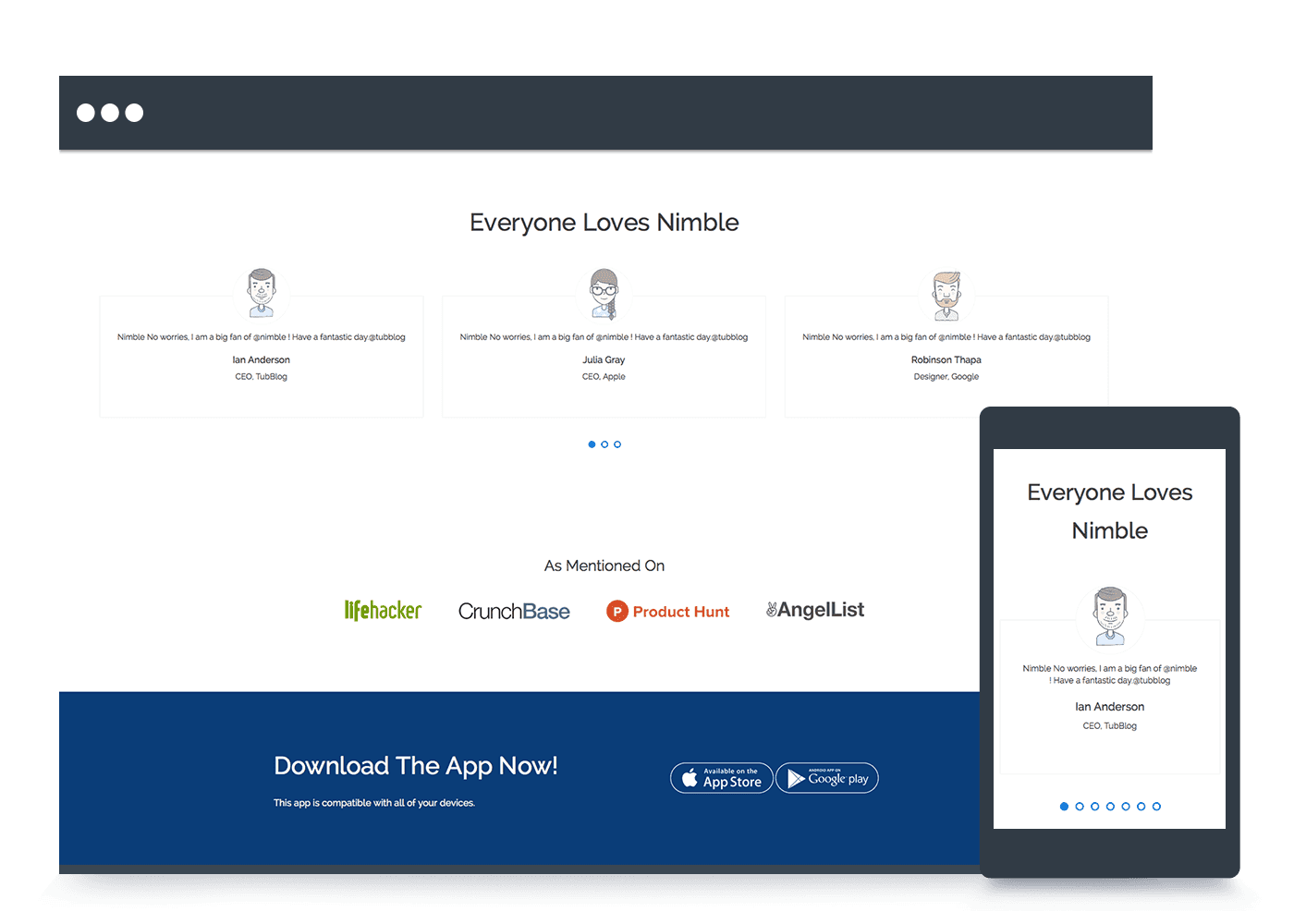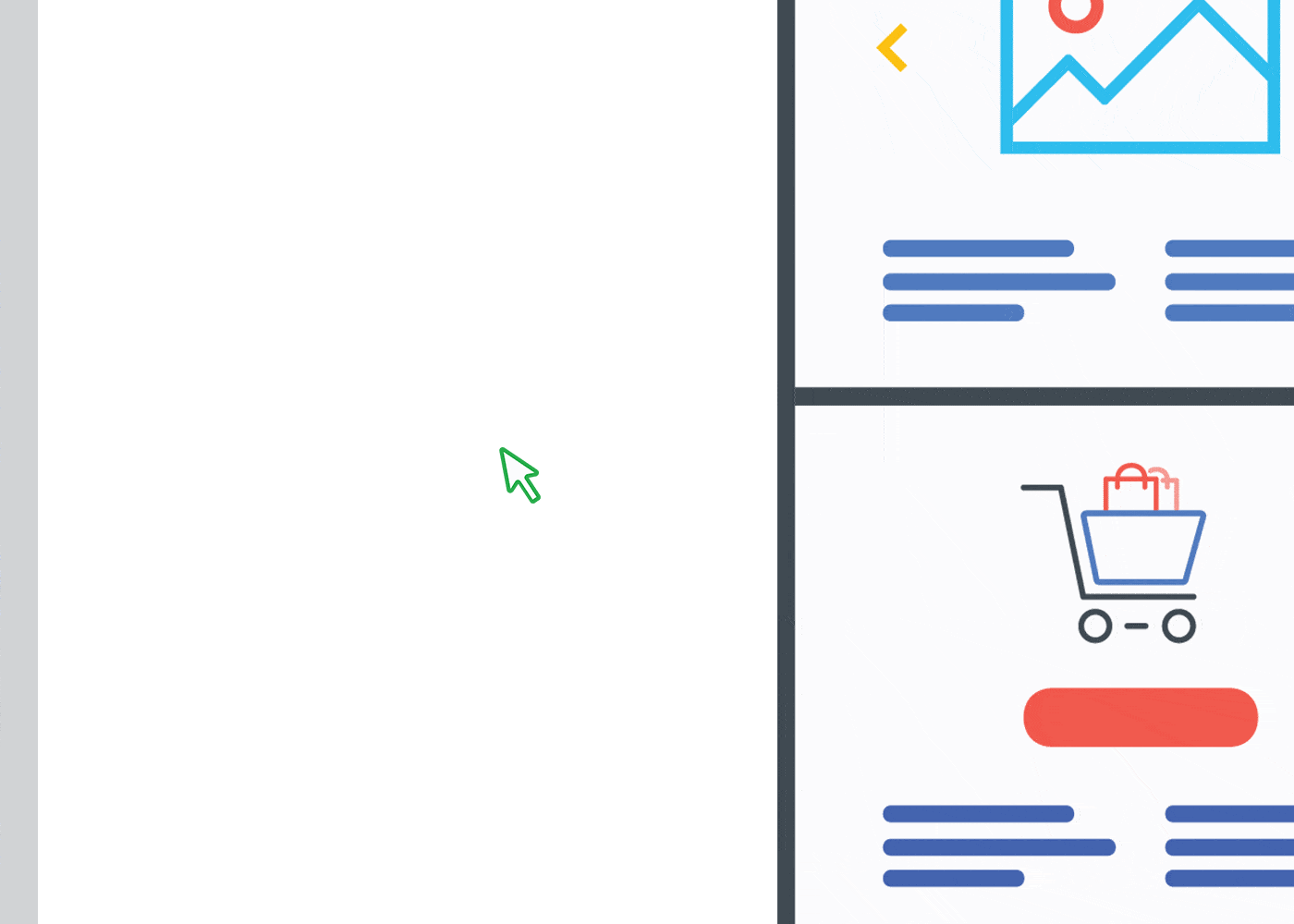 Drag&Drop Site Builder
Nimble comes with built in drag and drop one page site builder which allows to build and customize whole website structure and look without touching a single line of code. All thanks goes to one and only OnePager.
Absolutely no documentation required
Following documentation is the key but a laborious task to have quickly hands on the a full-fledge website setup. But Nimble is the trend setter does no't require to read single line of documentation. Thanks to OnePager to be tightly integrated kickingin the unmatched possibilities of instant site setup and infinite customization.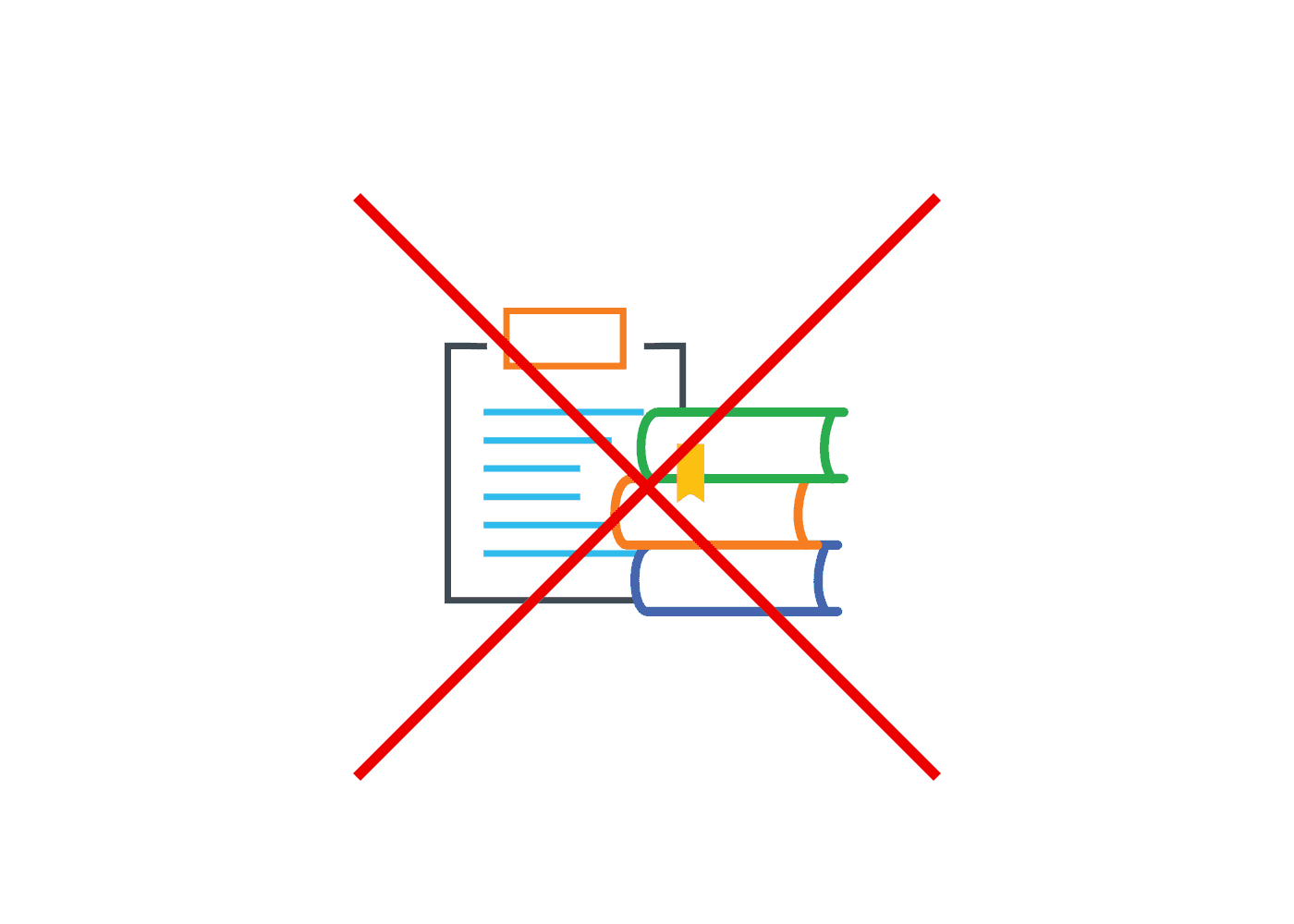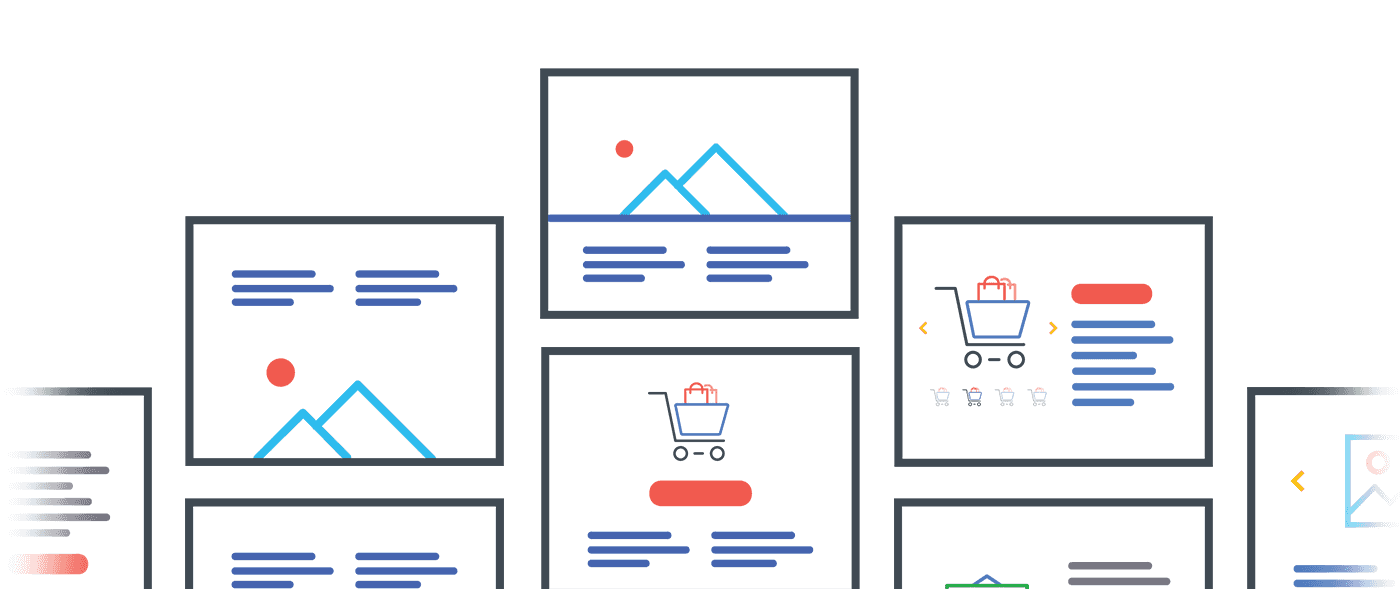 Unlimited Layout Variations
Nimble is packed with a vast array of aesthetic layout variations which allow you to experiment the mysterious revenu and conversion.
Built With Cutting-edge Technology
Modern technologies offer a wide range of advantages. Nimble App Landing one page WordPress theme is built with WordPress 4.x, Bootstrap, HTML5 and OnePager