Neat and clean design
Greenland comes with an interactive, tidy layout that's able to represent the exact information you want to provide beautifully. It's completely well-structured and widely organized, therefore, able to catch visitors attention in his first appearance.
Latest news about gardening
A well decorated Latest News section helps you to make your visitor focus on the topic you want them to concentrate first. Smooth Zoom-in, zoom-out effects integrated with individual topic cover images and make them alive in such a way that the users will definitely willingly ready them out.
Gardening Services
This section takes the responsibility to represent the services you provide through your company smartly. It highly focuses on detail information therefore, visitors can get an overall idea at his/her first foot-step on this section.
Two header variation
Greenland crafted with multiple impressive header styles to choose one of them from, as per your best suits. The color combination used in the headers are so meaningful that you won't feel the importance to change it further.
Reliable Contact Form & Information
The wisely designed and well-documented Contact Form Section will make the trust in your visitor's mind to rely on. There is included valid email, phone number, working hours and some other basic information to make it more reliable. Each of the contents is placed in a very meaningful way thus it earns the capability to make belief on client's mind to rely on.
Filterable Gallery
This feature allows seeing the exact category of image your visitor want it to show. It is one of the smartest integration on an image gallery that can take you away from the anxiety about your visitor's insipidity. It releaf your user from searching the images they are seeking for.
Decorated Call to Action and Counter
Stylish call to action Counter elements helps you to visually represents the number of satisfied customers, completed projects, happy customers in a very smooth animating way.
Google Map Integration
This has been added a new dimension to the competition of trendiness. Location section is designed with smartly integrated of Google Map. Therefore, your customer can locate your office without even a bit confusion. So, you need not a support team to constantly navigate the user towards your office. It saves your time as well as the workforce.
Pricing Plan
Its well-furnished pricing table allows you to make your own custom pricing for your individual services or products. Mentioning details features or services inside the table in a stunning way provide your customer, a clear pricing plan for your services.
WooCommerce Support
It's completely WooCommerce supported therefore you can effortlessly sell your products with grabbing all the facilities of an eCommerce website usually have.
Team Support
It helps you to beautifully represent your team with their detail bio-information including social profiles. Fresh and crisp structural design itself understand what you're trying to make it and it gives your desired output efficiently.
Neat and Clean Testimonial
A testimonial is an important part of a website, especially in business agency websites to wisely show the client's feedbacks. It helps the visitors to get converted into customer after seeing the goodwill been talked by various previous clients; slide represents on testimonial section. Greenland's neat and clean Testimonial helps you to slide your client's thoughts in a very standard manner and its definitely a key factor to be influenced with.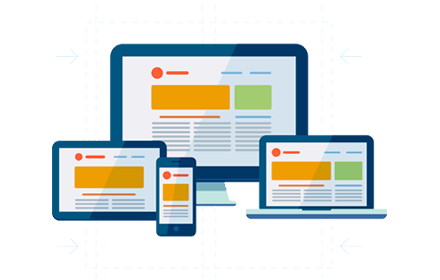 Beautiful & Responsive
Greenland is completely responsive according to all smart devices including Smartphones, Tablets, Desktops, Laptops and others. Owing to this property, your website always looks great no matter what device it's been visiting from.
SEO Friendly
Too much anxious about it's SEO capabilities? Don't worry, all the meta information and other SEO factors were maintained here in such a way that helps it be get indexed quickly.
Every Post Formate Supported
Greenland also blog focused theme and all post type including audio, video, gallery, quotes are crafted with high care.
Stylish Owl Carousel
You'll find each category of the items in your grab for this wisely integrated Owl Carousel. You won't even feel in order to go back to another page to find the information you need. All of them will be over your control.
Codestar Integration
Codestar Integration provides you an enriched customization capability, and you can have a huge flexibility over meta boxes options, taxonomy options, shortcodes as well as the powerful customizer. It makes your works so easy that ever can be.
Full Featured Blog
Stunningly organized full featured blog will take your site one step ahead compared to others. Latest posts, tags, categories, calendar and others widgets are combined in such a structural way that you can't but love it.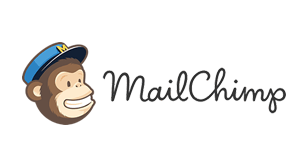 Mailchimp Integration
We used MailChimp for Greenland hence it allows to collect all your clients/ user's email in a smart way.
Widgets Ready
Using all default WordPress widgets on Greenland widget position allow you to enhance your site experience with cool widget.