The StartUp - Joomla Business Portfolio Template
The Startup - A clean, elegant, and exceptionally fast Joomla template we have ever created. It is dedicatedly designed for your business Portfolio. To give you a lightning-fast user experience with the impression at a glance The Startup comes with a modern and dynamic looking interface. You can also apply your favored style with the highly functional drag and drop Joomla page builder Quix. Built for Business Portfolio
The Startup is expressly built for Portfolio. Showcase your remarkable works and creations and attain your career goals sooner rather than later by using our brand new Startup template.
Represent your Portfolio with five inner pages.
Excellent content presentation with attractive design.
Plenty of featured sections for showcasing business purposes. Bring to Light Your Portfolio Details
Why would you build a portfolio website? Obviously, to showcase your work to the clients. The Startup has a decorated work page to show as many projects as you want with details.
Present your business work with grid based archive.
Attract your prospective client with work details.
Experience an eye catching smooth animation with every visual.
Exhibit Your Success Stories to the Forefront
The Startup's story page demonstrates the story of your past activities and achievements. Convert the readers into happy customers and allow them to feel differently about your work.
Noticeable counter view to show the milestones you have.
Attention grabbing slidable testimonial option.
Apprise your team member with image and their designation. Attract Your Potential Clients With Service Details
The Startup knows how to convert visitors into customers with its dedicated service page that describe service in details. Hither you can show your entire project along with the planning.
Let the people know about the project development process.
Demonstrate your project with a short description and a featured image.
Motivate your customer with the exclusive support you offer.
Present Your Services at a Glance
Advertise the services at a glance with the convincing service section in a decorative way. You can highlight the business aspects with a featured title and icon for individual service block.
Promote your top priority services you provide.
Impressive visualization with block based graphics.
Highly visual content placement with attractive icons. Want to Post Jobs? You're Just One-Click Away
The Startup comes with a dedicated Career page to announce circular news for the aspirants. Enlisted open positions and testimonials with the image are utterly unique in appearance.
Highlights the office environment with photo grids view.
Attract the newbies with the stunningly tempting testimonial.
Find your perfect fit from the available open job circulars.
Simple, Effective and Dynamic Contact Page
Don't you want your clients to communicate with you in an easy manner? Realizing your need, the robust contact form of The Startup comes with three different uniquely designed tab view.
Nicely designed contact us form using Quix's form builder.
Navigate your clients with the clean designed Google map frame.
Provide additional information in the address bar for your potential client. Publish Your Thoughts and Ideas
Blogging is an unavoidable option for engaging visitors on a website. Present insightful blog posts with The Startup and let your users get to know about the updates, stories, and events.
Grab your visitors attention with the clean grid-based blog archive.
Present your blog post in a unique style with thumbnailed banners.
Amazing typography to Beautify your content presentation.
Super-fast User Experience
Google as well as any website users always want their sites to load faster. Aiming to meet the requirement The Startup comes with best speed optimization without any technicality.
Catch the visitors confidence with the fastest browsing experience.
Let the user load their site faster on slow internet connection.
Reduce bounce rate without any kind of technical knowledge. Everything A Joomla Template Should Be
SEO Friendly
The StartUp comes with Quix built-in SEO analyzer. You don't need to worry about your website optimization at all.
Fast and Easy Onboarding
Long story short, what this basically means is that, with this theme, you can import a ready-made Joomla website in less than 5 minutes.
Easily Customizable
Do whatever you need for an awesome looking website. Gantry 5 + Quix page builder will give you every option you can imagine.
Responsive Layout
The StartUp is fully mobile friendly and can adapt automatically to mobile, tablet, desktop. There's no need to make a separate layout or content.
Smooth Animation
Amaze your visitors with cool animation. You can control the animation type, duration, and chain them to achieve a visually stunning website.
Safe Updates & Fast Support
We update our template frequently with the latest version of Joomla and detect breaking changes in template updates before we push them.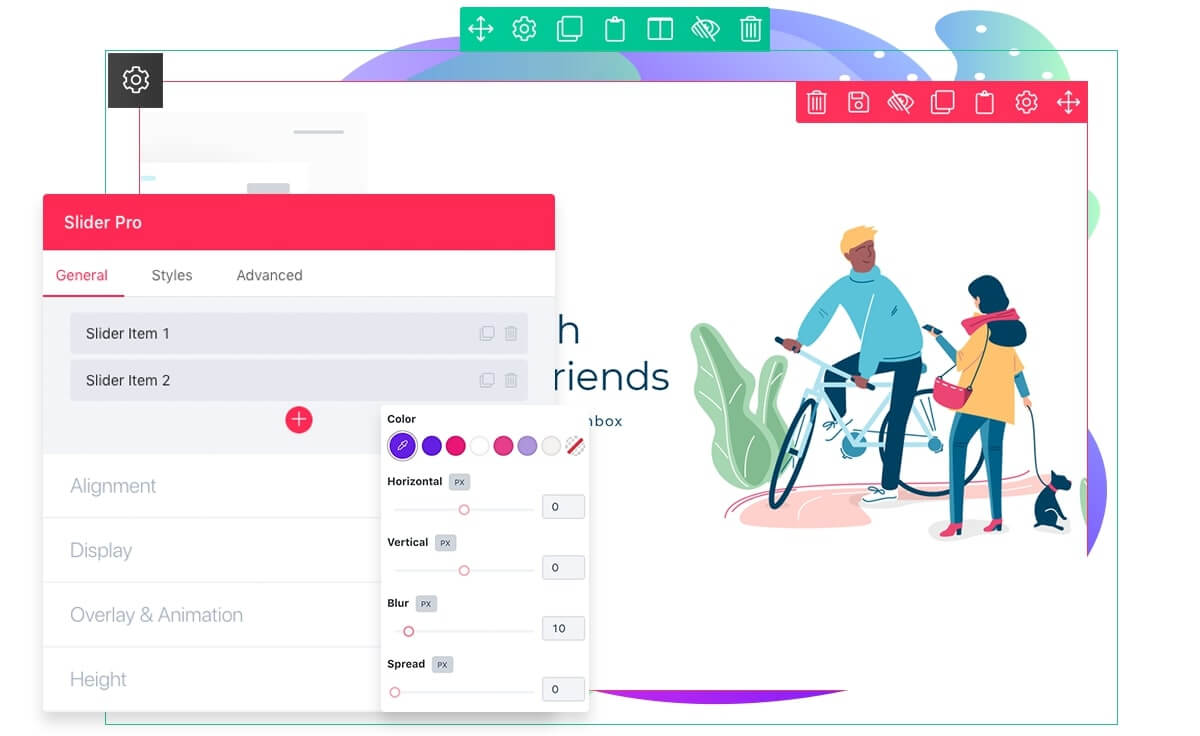 Drag & Drop Website Building
Using Quix's drag & drop system, you can do anything without writing or customizing code.
Customize Anything & Everything
The StartUp work seamlessly with Quix ensuring customization each and every part of your website.
Analyze SEO Score Instantly
Optimize your website for SEO using Quix's built-in SEO analyzer.
Built Using Gantry Joomla Framework
The StartUp built with the most potential latest Joomla version Gantry Framework to gives you maximum performance with speed.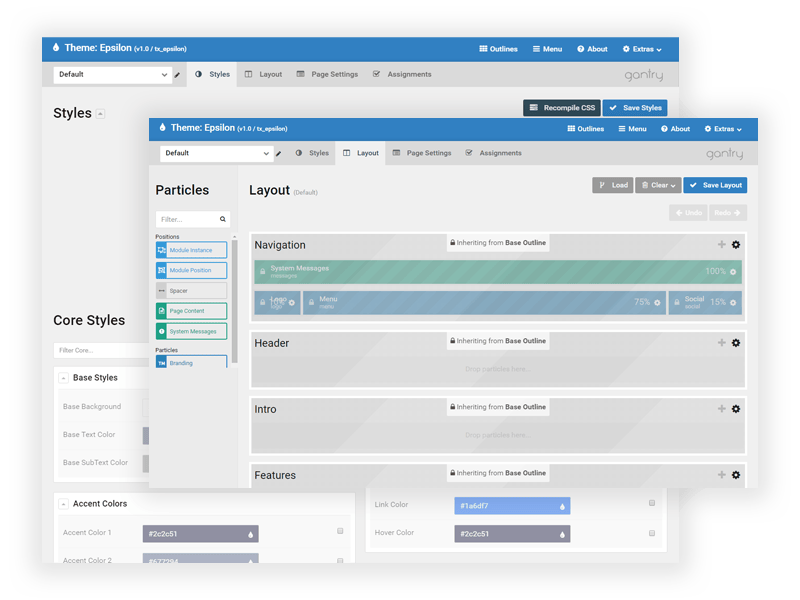 Awesome Support
We are a nimble team of designers and developers who are always ready for your support. No need for Customer Care people, because everyone is responsible for customer support here.