Primer - The Best Responsive One Page Joomla Template
Primer is clean and minimalistic Joomla 3.7+ onepage template for agencies and design studios. It's modern and responsive layout perfectly fit for your business website. This theme comes with an array of homepage layouts with combination of 7 different headers type.
Made for One Page Websites
Primer Joomla Template is precisely built for one-page websites. Focusing on specific business-related content and statistics with details Primer gives you an excellent opportunity to exhibit your company in a decorative way.
Multi-section content presentation.
Flexible navigation with attractive design.
3 Distinct Homepage Variation
Considering the variety of choices for one page websites, Primer Joomla Template comes with 3 distinct homepage variation for you. It is a modern and responsive layout perfectly fit for your business website or every relevant service of yours.
Eye-catching content visualization.
Rich statistical information with image.
Want to blow your customer's mind at a glance? Apart from plenty of functional features, Primer Joomla Template comes with a striking and noticeable slider section. Grabbing the visitors attention at the very first view of your site is so accessible with Primer.
Modern and engaging slider.
Truly mobile responsive. Have more visitors on the home section and attract them with Primer's awesome tab view. The colorful tab option with iconic view of Primer Joomla Template gives a unique an elegant look that can fascinate your customer also.
Colorful tabs with icon support.
Attention seizing design on the home page.
Compelling Counter Statistics
Specific statistics always help to snatch the attention of the site visitors. Primer Joomla Template has a separate counter section to showcase the number of completed projects, repeat customer, worldwide users, and award-winning with an animation.
Perfect for showing state.
Smooth animation.
Noteworthy Portfolio Section
Want to your customer with your feature work? Don't worry? Primer Joomla Template comes with a portfolio section with multiple categorical tab section to show your featured work nicely and neatly. Also, include images as per your need.
Filterable portfolio.
Responsive and Lightbox feature.
Nicely Designed Progress Bar
People always look for results of progress and statistics of work done, Right? Primer Joomla Template provides a cool designed progress bar to show up your work is done and the expertise side of a different area of work. Two jobs in one act.
Perfect for showing company progress.
Cool animation and color customization.
Introduce your business team member to your customer with Primer. Primer Joomla Template can pick potential client for you and get to the point of knowing that there are real people working for your company.
Better team member view with image, designation, and social profile.
Nicely presented hover animation.
A simple and transparent pricing plan always get to the emotional root of your customer. The simple pricing section of Primer Joomla Template can help you to get effective consumer sales and highlights the basic service plan at a glance.
Color pricing + button hover effect.
100% Mobile Responsive.
A modern and tempting testimonial always so crucial to get more customers because it is strengthening your reputation. Primer Joomla Template has an attractive and appealing testimonial section to do so.
Easily add image, designation and testimonial.
Animated sliding feature.
Simple but Effective Contact Use Section
Want to get closer to your customer? But How? Primer Joomla Template's robust contact form contains all the necessary contact details followed by a unique contact form, a messaging section, and a fully functional send button.
Cleanly designed form.
Fully functional with notification. Everything A Joomla Template Should Be
SEO Friendly
Primer comes with Quix built-in SEO analyzer. You don't need to worry about your website optimization at all.
Fast and Easy Onboarding
Long story short, what this basically means is that, with this theme, you can import a ready-made Joomla website in less than 5 minutes.
Easily Customizable
Do whatever you need for an awesome looking website. T3 + Quix page builder will give you every option you can imagine.
Responsive Layout
Primer is fully mobile friendly and can adapt automatically to mobile, tablet, desktop. There's no need to make a separate layout or content.
Smooth Animation
Amaze your visitors with cool animation. You can control the animation type, duration, and chain them to achieve a visually stunning website.
Safe Updates & Fast Support
We update our template frequently with the latest version of Joomla and detect breaking changes in template updates before we push them.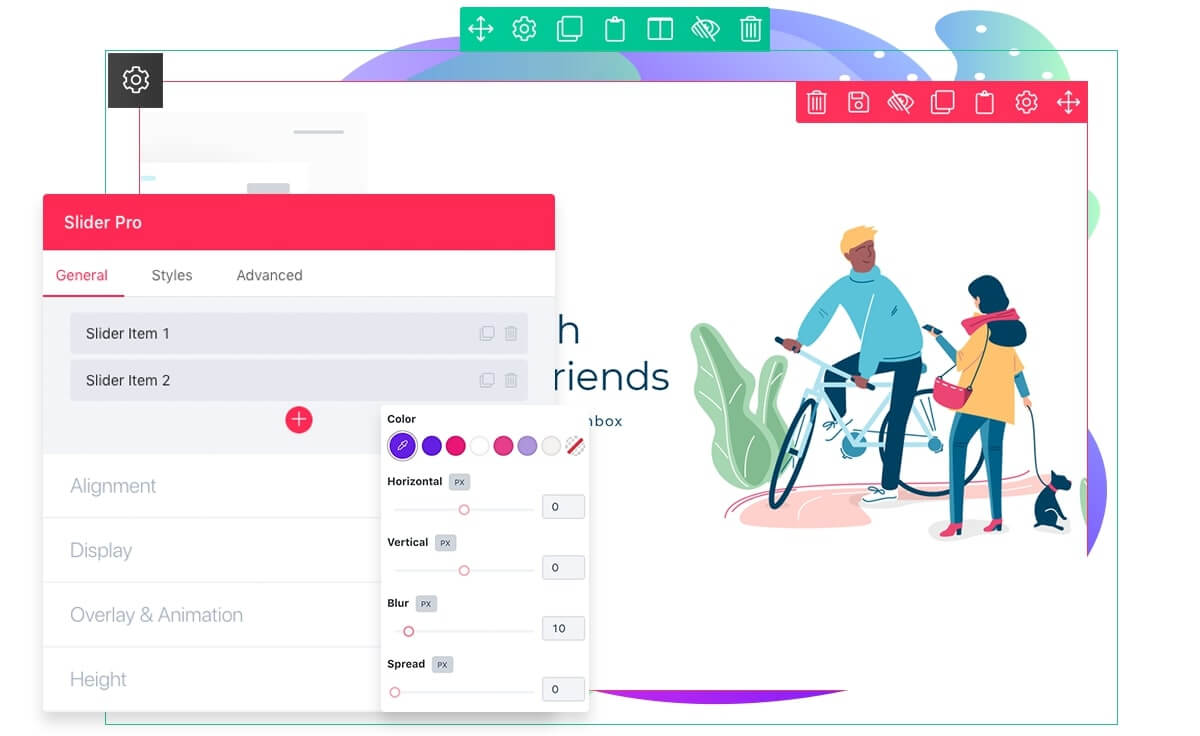 Drag & Drop Website Building
Using Quix's drag & drop system, you can do anything without writing or customizing code.
Customize Anything & Everything
Primer work seamlessly with Quix ensuring customization each and every part of your website.
Analyze SEO Score Instantly
Optimize your website for SEO using Quix's built-in SEO analyzer.
Built Using T3 Joomla Framework
Primer built with the most potential latest Joomla version T3 Framework to gives you maximum performance with speed.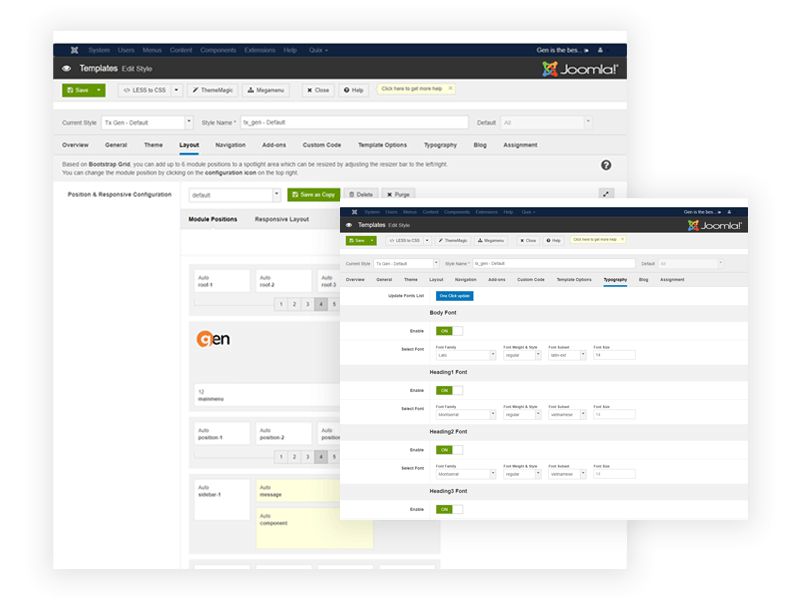 Awesome Support
We are a nimble team of designers and developers who are always ready for your support. No need for Customer Care people, because everyone is responsible for customer support here.