Morph
2018 Best Free Joomla Template
Best free Joomla template of the year. Comes with 6 niche designed homepage, array of inner pages and much more. Built with the cutting edge page builder Quix.
This is the biggest ever free Joomla template exists on the Planet
A Multipurpose Joomla template, built with cutting-edge technology. Its crafted with numerous essential pages in-built and provides a wide range of customizability in order to ensure the most flexible user experience ever. Without writing a single string of code, build your - next website with the next generation intuitive pagebuilder Quix DRAG & DROP PAGEBUILDER QUIX
Morph entirely built with the most revolutionary NextGeneration Intuitive pagebuilder Quix. Every of its section, column or elements is Easy Customizable, and a little modification can result the look you desire. You have countless possibilities with 50+ premium elements, which can be customized, controlled and modified with no pain.
Building website with Quix is like fun!!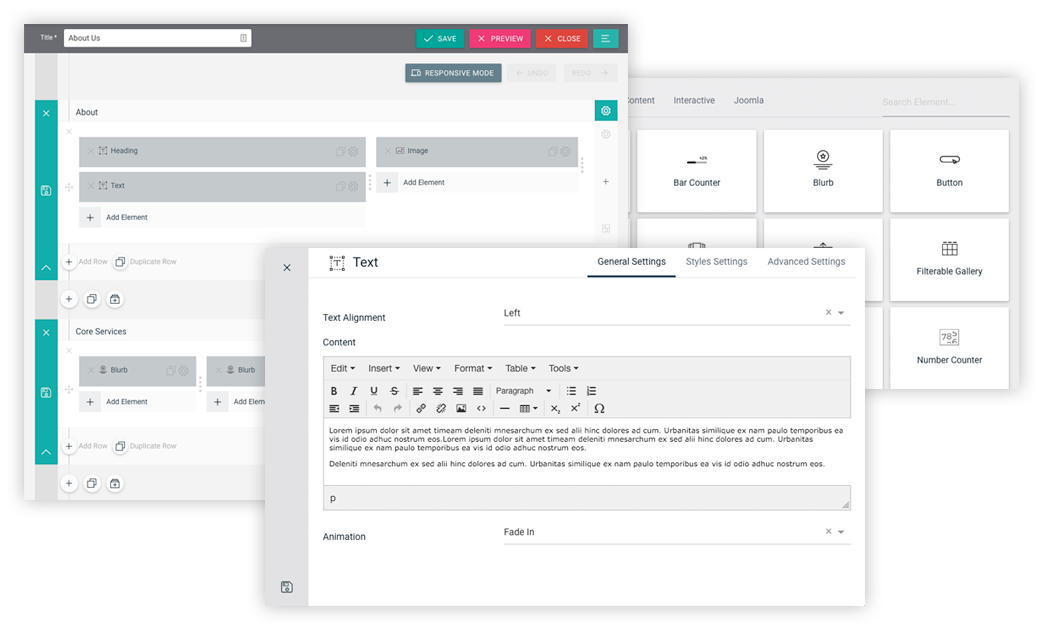 Full Responsive Control
Allows to get any simple to complex layout with a few clicks.

Parallax + Built-in Animation
Effortlessly use Parallax effect including a bunch of built-in animation in any Section or Row.

Works With Joomla Component
Smartly load any element inside Joomla components.

Instant Preview
Capable of showing the preview instantly in a new window.

Drag & Drop Interface
Lets you do everything without a single string of code, just by drag & drop.

Undo/Redo
It's a matter of a second to undo a performed task or do it over again.

Advanced Column Structure
No fixed column layout. On the fly, create your preferred style while the adjustment is a few clicks away.

50+ Elements
With 50+ premium elements, you have limitless possibilities to create anything you think.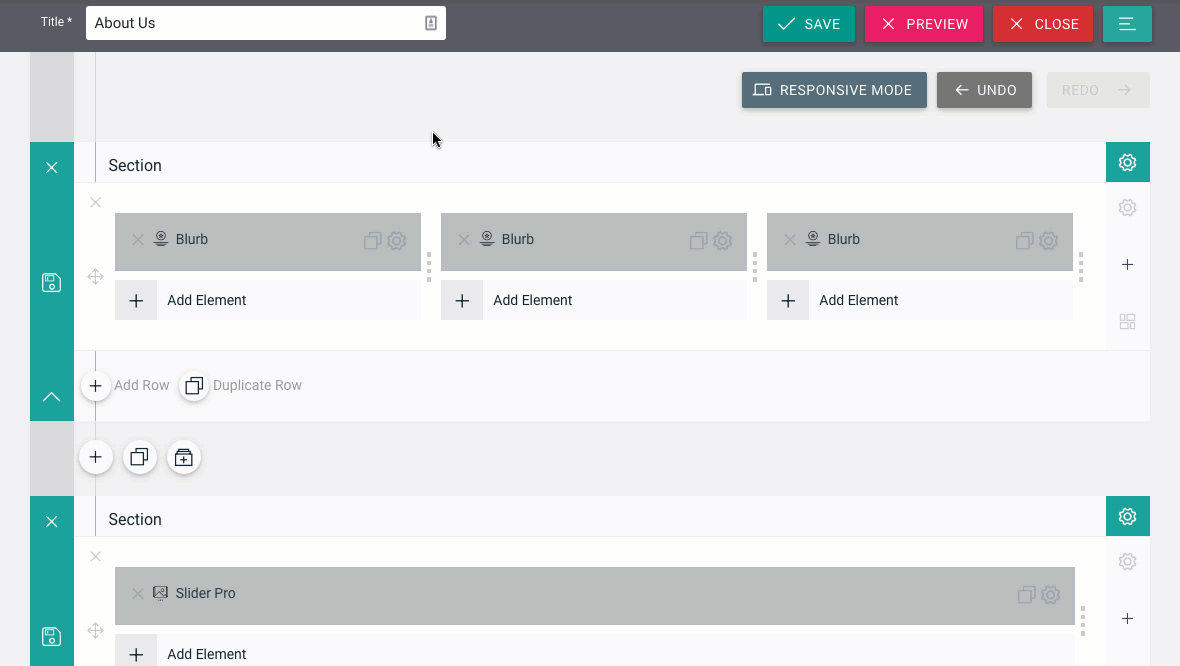 Multiple Homepage Layouts
From uniquely crafted 4 different homepage layouts, pick your most preferred one. No matter which type of website you are hopping to build next, you can always find your preferred one.
Supported with all known Browsers
No matter which browser the readers visit from, it always looks and feels the same for its cross-browser compatibility. It doesn't even matter the browser's version. The well-structured code plays the vital role. In order to provide you the at most flexible web experience, Morph is integrated with the most popular Joomla components- Easy Social, EasyBlog, Easy Article, J2Store, DigiCom, K2 and many more. EasySocial EasyArticle J2Store EasyBlog DigiCom K2
There are
more features

bundled with the template

SEO Optimized
Most advanced SEO methodologies are used in its development that helps it to get indexed by Search Engines faster.

Simple Slider
Smartly crafted simple slider is able to create an everlasting impression on its visitor's mind.

SoundCloud Integrated
Effortlessly Show your Soundcloud audios at your site front-end with this Quix element.

Native Joomla Blog
Instead of using any third-party extensions, the default Joomla blog style is used in its blog layout, absolutely to reduce the hassle.

600+ Google Fonts
600+ Google fonts with customizing their variants, you can make your preferred typography with ease.

Gallery/Portfolio
It helps to sort a number of items elegantly. Easy customizing capability lets you make your own gallery in a minute.

Interactive Charts
Quix has 5 different chart elements that allow you to show statistic information in an artistic way.

Bootstrap + LESS
The most recent version of Bootstrap is used in it and less allows you using CSS as less as possible.

Auto Update
We give a regular update on our products. Applying an update is simple, just to perform a mouse click from the backend.

Google Maps
The Quix element Google Maps is able to provide the location information to the visitor precisely.

Flickr Images
Just by picking Flickr element, you can show your Flickr images anywhere in your site front-end.

Modular Coding
All the blocks are modularized in such a way that ensures effortless modification if necessary.
You are a while away to Get Morph. But, before you grab it- I'm taking just a couple of seconds and after that- it's yours I promise. The following statement needs your attention.
Be ashamed to die until you have won some victory for Humanity.
We're living in a Country where a significant number of people are fighting for their fundamental needs every single day. According to Wikipedia; estimated 50% of our total population is living below the POVERTY LINE, and more than 600,000 street children are raising without having any organizational education.
Another research by kindernothilfe states; these street children are mostly between the ages of 5 to 14 besides, near about 75% of the aggregation is living in nation's Capital.
However, despite this- we can proudly state that we're the only nation who fought for keeping their mother tongue unchanged and more than 3 million people died achieving the VICTORY against those who the war for.
We're asking for a little amount ($5) to expend for Charity Purpose, but still- you have the option not to show any interest in HUMANITY and get it FREE if you want.