Why Morph is the best free Joomla templates on the planet?
Unlike any other free joomla templates, Morph is jam packed with necessary features you need to build a modern Joomla website. Clean UI. featherweight, SEO friendly responsive joomla template you've ever seen. Morph works seamlessly with any Joomla page builder not to mention, Quix as it's best. Deliver client work with confidence and no coding required, period. GET MORE OUT OF BUILDING WEBSITES
A Joomla Templates for the Long-Standing Business
I have used virtually every Joomla! templates & framework available and I find Morph to be the best in the industry. The attractive and easy to use backend administration is what drew me in, but the incredibly clean and easy to modify code base is what sealed the deal. Quix will dramatically speed up your development time and give you right options you never had befor.

Custom Design of the Header and Footer
Customize and redesign the header and footer from array of pre-made templates or via drag-and-drop using Quix.
Control the Website Layout Options
Container or full-width; pick the way you want the look from huge options panel.
Lightning Fast and Fully Customizable
Morph is one of the fastest Joomla templates in the market because of its featherweight code base.
#1 Free Page Builder for Joomla!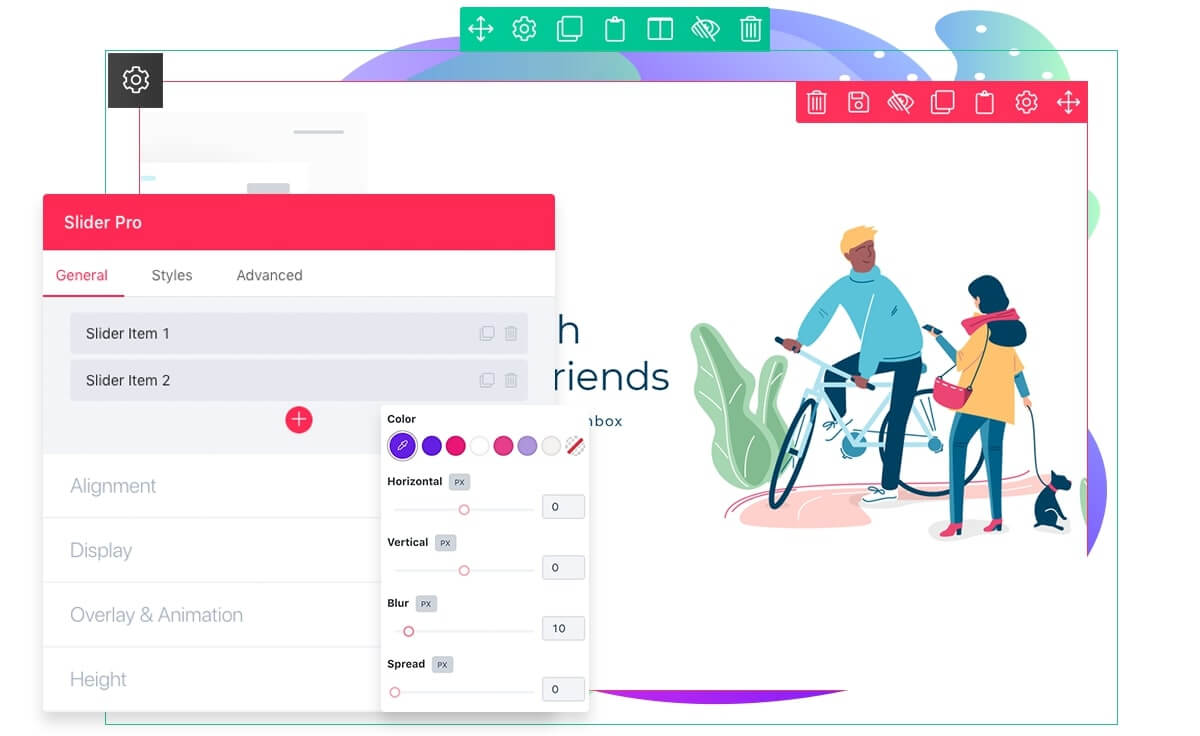 Drag & Drop Website Building
Using Quix's drag & drop system, you can do anything without writing or customizing code.
Customize Anything & Everything
Morph work seamlessly with Quix ensuring customization each and every part of your website.
Analyze SEO Score Instantly
Optimize your website for SEO using Quix's built-in SEO analyzer.
Built Using T3 Joomla Framework
Morph utilize T3 Joomla framework to give you huge control over your Joomla templates. Upload retina logo, change colors, control layout all in one place. Ready To Kickstart With Morph Pre-Designed Free Joomla Templates
Everything a Best Joomla Template Should Be (And Much More)
Translation & RTL Ready
Building Joomla website for non-english speaking people? No problem, Morph is 100% RTL compatible and translation ready.
SEO Friendly Markup
Step ahead of SEO game by using Quix built-in SEO analyzer. You can optimize your website right of the bat.
Fast and Easy Onboarding
Long story short, what this basically means is that, with this theme, you can import a ready-made joomla website in less than 5 minutes.
Easily Customizable
Do whatever you need for an awesome looking website. T3 framework + Quix page builder will give you every options you can imagine.
Optimized for Speed
Speed is not an afterthought for Morph Joomla templates. You can optimize images right from the visual editor.
Smooth Animation
Amaze your visitor with cool animation. You can control animation type, duration and chain them to achieve visually stunning website.
Safe Updates & Fast Support
We update our template frequently with latest version of Joomla and detect breaking changes in template updates before we push them.
Full Featured Blog
Our enhanced T3 framework will extend Joomla articles and allow you to blog using Joomla in no time.
Pre-Built Page Templates
Morph comes with array of free and premium page templates that help you to build website in one click.