Gen - Joomla Agency Template
Gen is a clean and minimalistic Joomla business template for agencies, design studios and business organisations. It's modern and responsive layout perfectly fit for your business website. This theme comes with an array of homepage layouts with combination of 7 different headers type.
Gen is translation & RTL ready from its core developed with most powerful T3 framework. With plethora of design options and page builder Quix, you can design anything you want without writing any code. Deliver an unique web experience to your users and clients.
Huge Page Collection
This Joomla agency template comes with 5 different home pages that will help you to get started faster than ever. All the homepages are agency and business focused, so you will always find it suitable for you and your's clients website.
Built with the Quix page builder means, you can setup any page in just one mouse click. No wizard or tedious process, just a matter of a click
Awesome Smart Tab
Combines so many contents, images, videos inside a tab wasn't possible ever before. For the very first time, we've made it possible.
A brand new element of our revolutionary drag and drop page builder Quix has been come up recently, and we implemented it with this awesome
Joomla onepage template
.
Joomla onepage template.
It gives your site an ever cool sophisticated look that forcefully hypnotizes your visitor to impress with. Fluid Layout
Gen - Joomla agency template comes with two uniquely crafted fluid based homepage layouts, giving focus on each of its contents as well as elements in order to provide the information what they've been taken place for.
A simple button on the Theme Options Settings, allows you to switch the layout style instantly. Therefore, you are absolutely not limited to use your preferred layout they way you want it to be.

Besides, integration of the revolutionary page builder Quix let you do it just by enabling an option called Stretch Mode.
Parallax Effects is one of the most trendy additions in the history of the web, and it has already been robbed millions of people's heart. The web lovers are willingly using that extremely awesome 3d parallax effect on their website to make it more pretty.
The exciting news is that Gen - Joomla onepage template is able to give you the desired parallax effect. You can use it anywhere you want on your site, the control is absolutely in your grab. Now, your site is ready to be felt like the most trendy one to your clients.

#1 Free Page Builder for Joomla!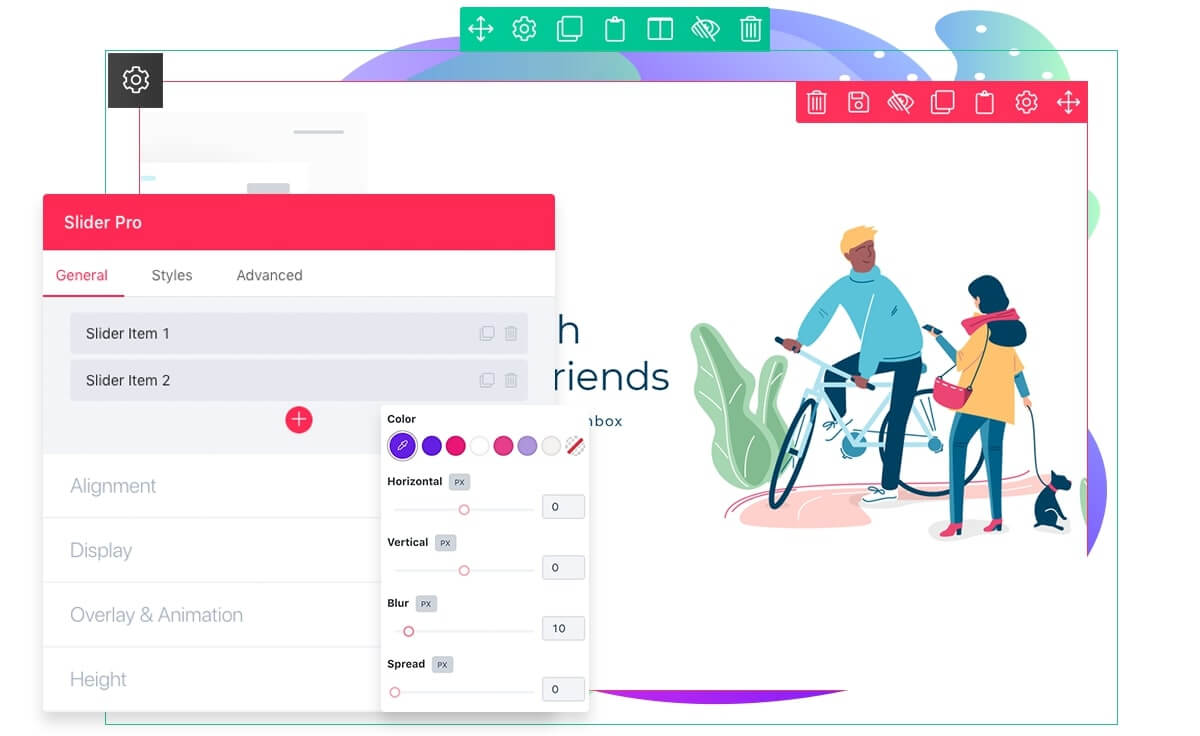 Drag & Drop Website Building
Using Quix's drag & drop system, you can do anything without writing or customizing code.
Customize Anything & Everything
Gen work seamlessly with Quix ensuring customization each and every part of your website.
Analyze SEO Score Instantly
Optimize your website for SEO using Quix's built-in SEO analyzer.
Quick Start Package Included
Built Using T3 Joomla Framework
Gen utilize T3 Joomla framework to give you huge control over your Joomla templates. Upload retina logo, change colors, control layout all in one place.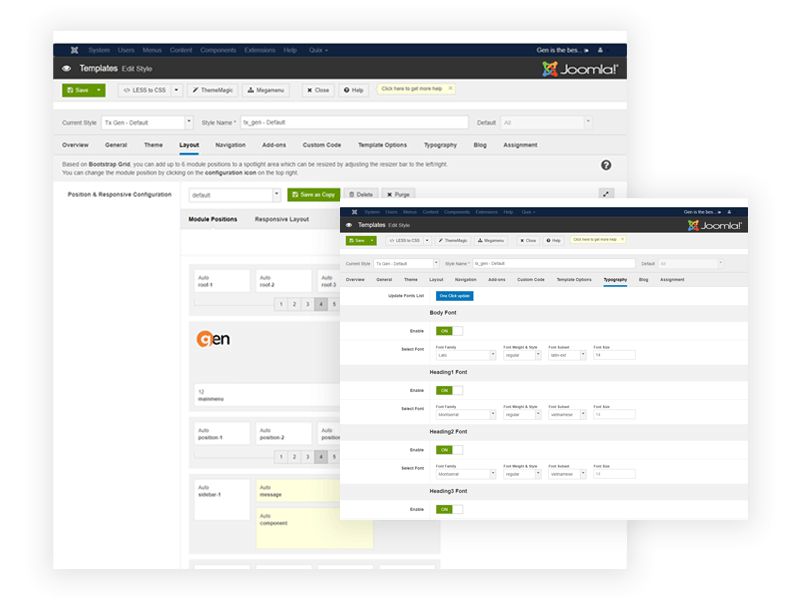 Everything a Best Joomla Template Should Be (And Much More)
Translation & RTL Ready
Building Joomla website for non-english speaking people? No problem, Gen is 100% RTL compatible and translation ready.
SEO Friendly Markup
Step ahead of SEO game by using Quix built-in SEO analyzer. You can optimize your website right of the bat.
Fast and Easy Onboarding
Long story short, what this basically means is that, with this theme, you can import a ready-made joomla website in less than 5 minutes.
Easily Customizable
Do whatever you need for an awesome looking website. T3 framework + Quix page builder will give you every options you can imagine.
Optimized for Speed
Speed is not an afterthought for Gen Joomla templates. You can optimize images right from the visual editor.
Smooth Animation
Amaze your visitor with cool animation. You can control animation type, duration and chain them to achieve visually stunning website.
Safe Updates & Fast Support
We update our template frequently with latest version of Joomla and detect breaking changes in template updates before we push them.
Full Featured Blog
Our enhanced T3 framework will extend Joomla articles and allow you to blog using Joomla in no time.
Pre-Built Page Templates
Gen comes with array of free and premium page templates that help you to build website in one click. Box Layout
We always keep in mind each of the user's distinct requirements. Hence we've built Gen in such a way that is able to satisfy all of them for sure.
Two of its home variations crafted as Box Layout as per many of the user's wants. It ensures the site's loading speed. Also, you have access to custom defining the site width where all the elements fit into certain boxes taking their corresponding spaces.
Mega Menu
Building megamenu has never been easier before. T3 framework comes with a built-in mega menu management system and you can easily create mega menu right inside template options panel.

Mega menu is much needed for modern website. You can host more menu and show them beautifully with multi columns layout. Typography
650+ Google fonts with their variants and live preview before you apply them to your website. Not happy with Google fonts ? You can load your own by simple placing the logo files inside template folder.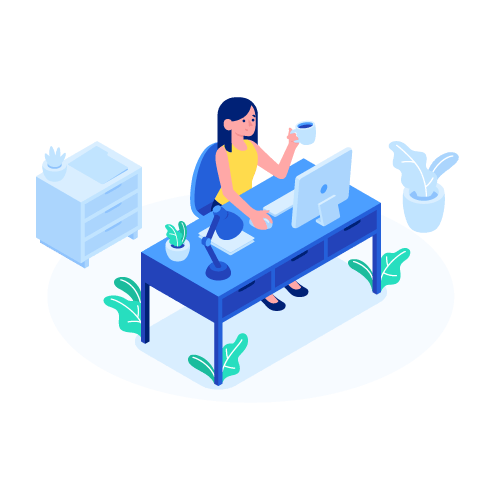 We are a nimble team of designers and developers who are always ready for your support. No need for Customer Care people, because everyone is responsible for customer support here.