Epsilon - Best Joomla Template for SaaS, Web Services & App Development Companies.
If you are running a startup and very close to release your product then you definitely need a beautiful website. To make things easier for you we have built Epsilon, our brand new Joomla template for SaaS, web Services and App development companies.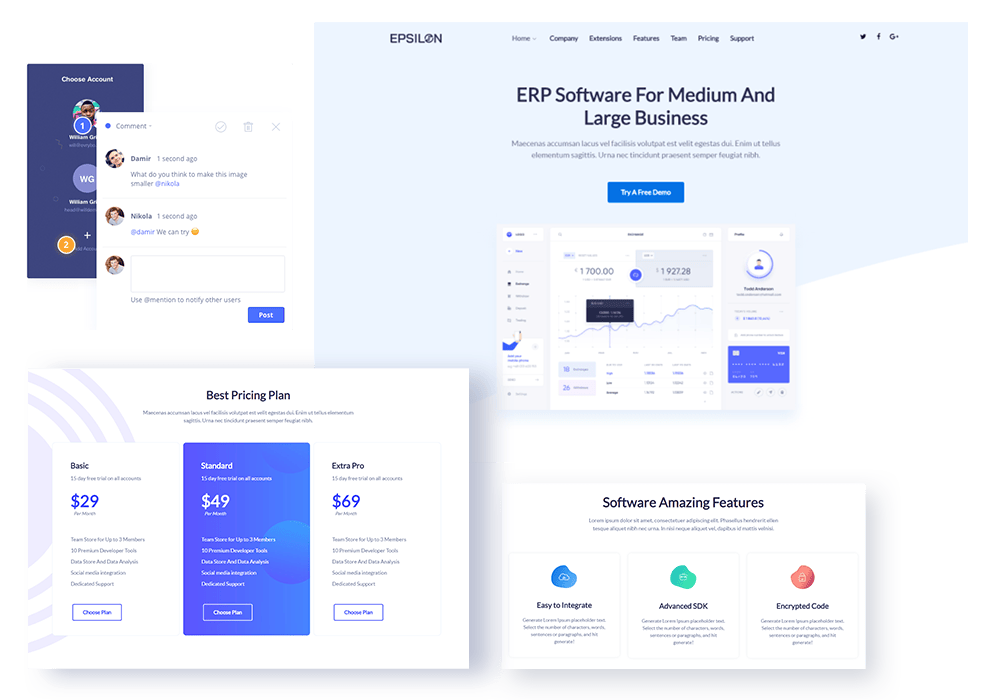 Epsilon Joomla Template is expressly built for SaaS companies or applications. We have removed every possible barrier between your business and service and brought to you a professionally presentable SaaS website through Epsilon Joomla Template.
Present your multi-functional software with features.
Grab the attention of your visitors through the demo video.
Generate customer with the attractive pricing plan.
Visual attention always increases conversion rate also put on an extra focus point to your website. Isn't it?
Epsilon Joomla Template beautiful video section makes an impression for the visitors and boosts your website's conversion rate by converting them as customers.
Attention seizing video exhibition section.
Instant video stream in a pleasant way.
Short description area to make your video more productive.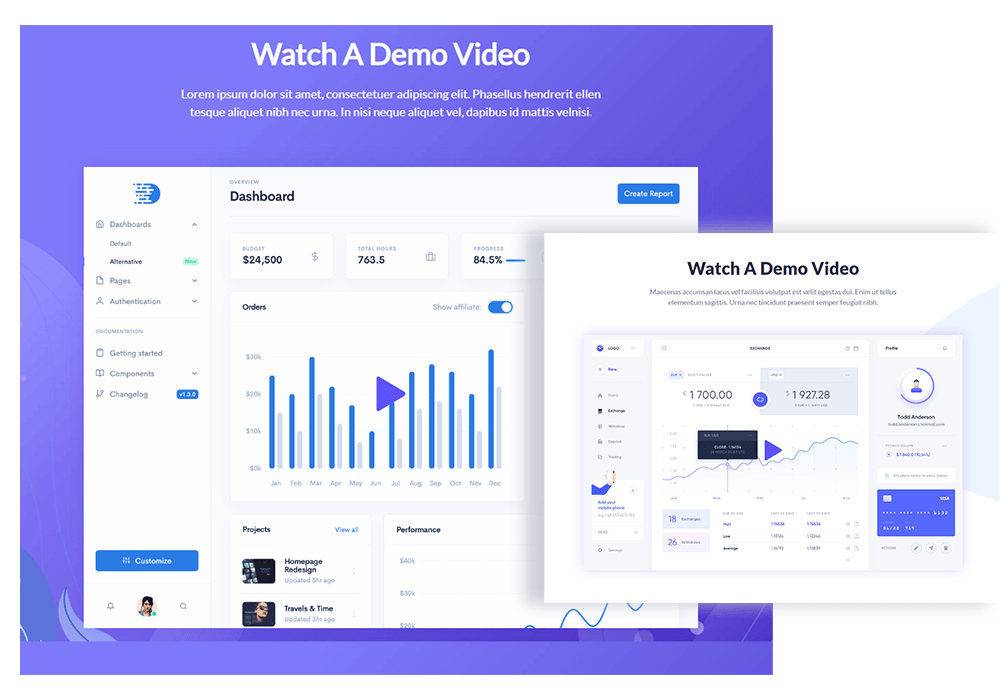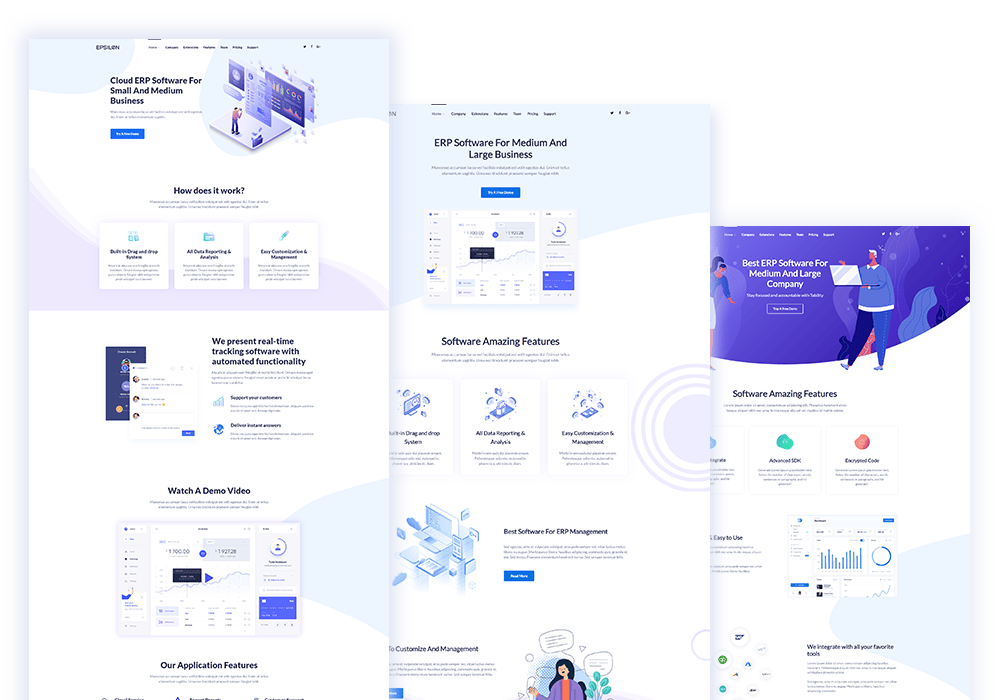 3 Distinct Homepage Variation
For any website homepage is probably the most visited page and that's why it is so crucial to retain your visitors with the attractive homepage variation. Don't worry?
Epsilon Joomla Template comes with three different homepage design to blow your customers mind at first glance.
Blow your customer outlook with 3 unique homepage variation.
Get different content visualization with each homepage.
Describe more about your service with video and images.
Whatever your marketing strategy is, getting to the emotional root of your customer is usually emergent for effective consumer sales. Don't you think so?
Epsilon Joomla Template let your customer choose their desire and preferable pricing plan with an attractive pricing plan.
Attractive pricing table with additional information.
Showcase distinct pricing with three different block section.
Fully functional choose plan button for confirming purchase.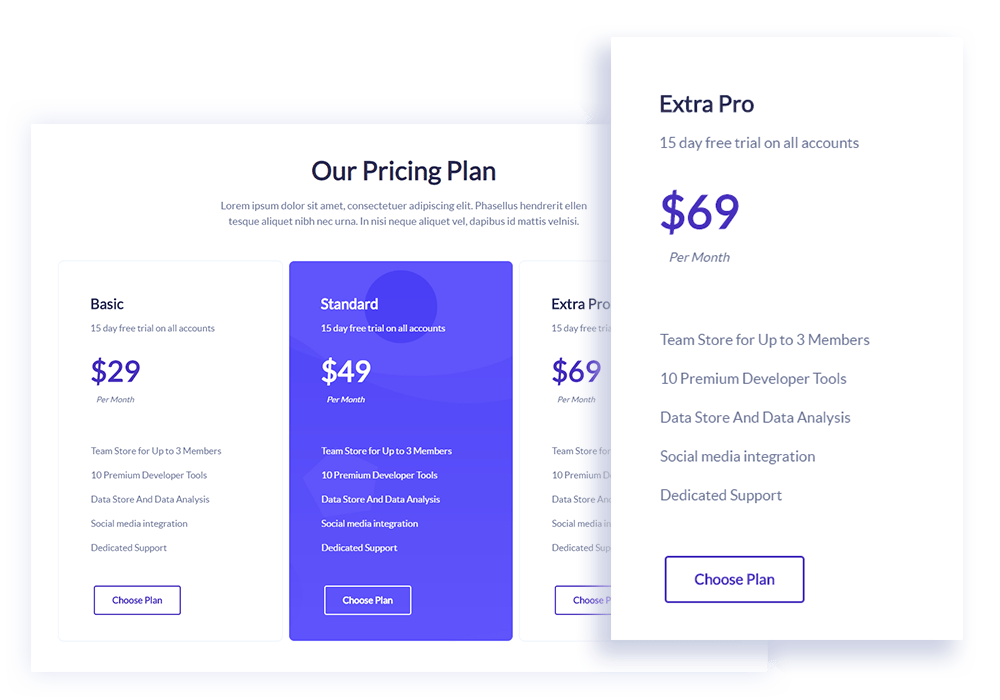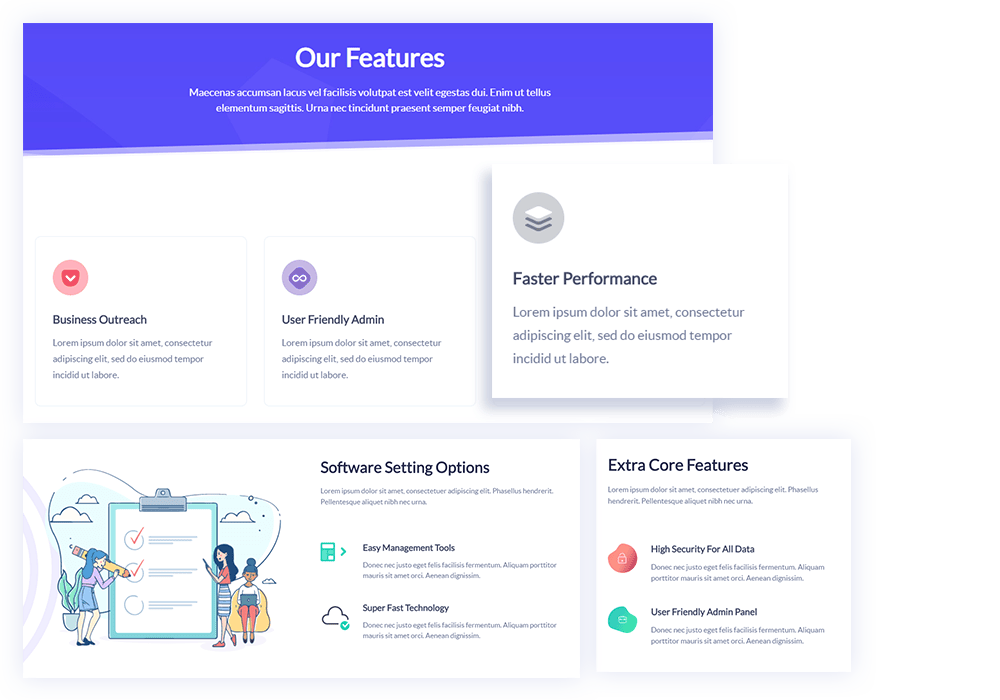 Extensive Feature Page with Details
People often look for things or services that meet their needs. What do you think? Important components prompt your services to delve deeper into the client's mind.
Epsilon Joomla Template has a dedicated feature page to introduce your application features which are both encouraging also exciting for the customers.
Depict your core features in a proper manner.
Eye-catching block-based design for the individual element.
Separate section for influential component with image view.
Fully-Functional Newsletter Section
If you want to maintain ongoing connections with your existing customers, then there is nothing better than using Newsletter. You need your customer, Right?
Epsilon Joomla Template offers you a fully functional Newsletter section for this as a cost-effective medium.
Nicely designed box interface to present.
Easily collect your beneficial customers email.
Grow your business with the enlisted email.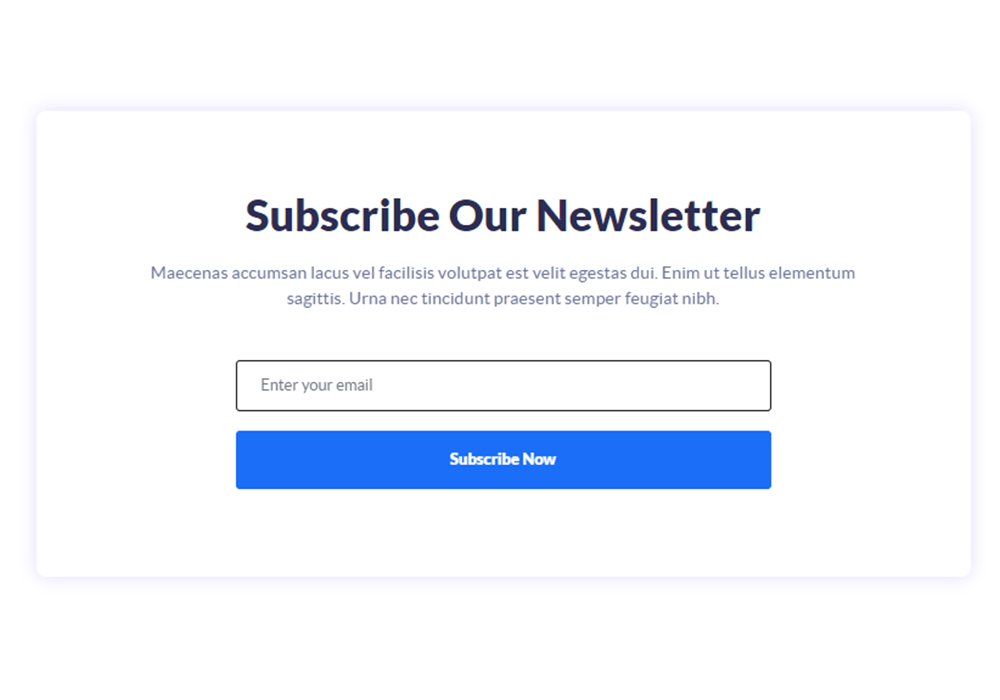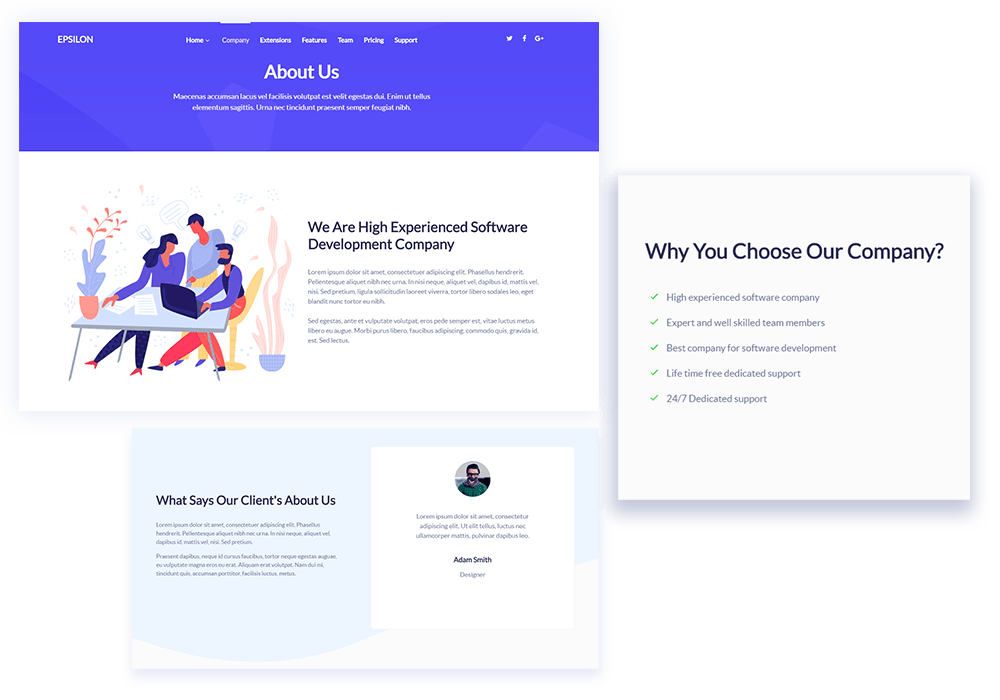 Modern Looking Company page
Don't you want to put more marketing value to your website from every aspect of opportunity you get? How do you do that then?
Epsilon Joomla Template gives you an authoritative fully-featured about us page to describe your work, experience with some remarkable statistics.
Highlight the core information with bullet points.
Give the customer a bit more info about you.
Impressive graphical counter section for showing statistics.
What is your business all about? Providing a wide range of service, Right? Yet, the most important thing is whether your customers are well aware of your business aspect or not.
Epsilon Joomla Template helps you to show the convincing service you provide in a decorative way along with the reason behind choosing your service.
Let the people know about the services you provide.
Demonstrate your service with a short description and a featured image.
Motivate your customer with the exclusive support you offer.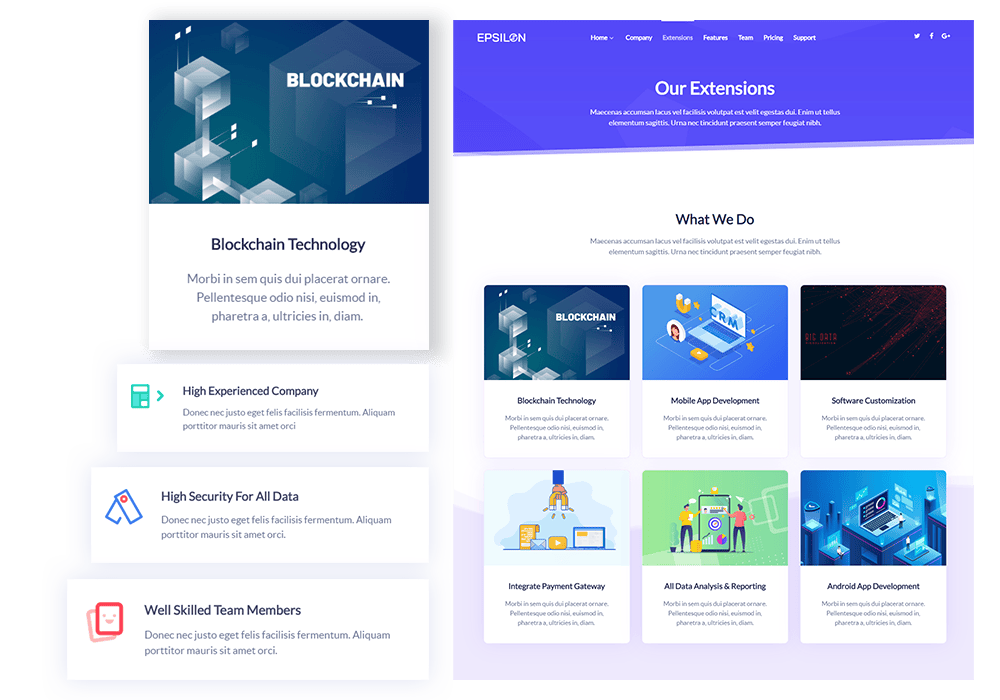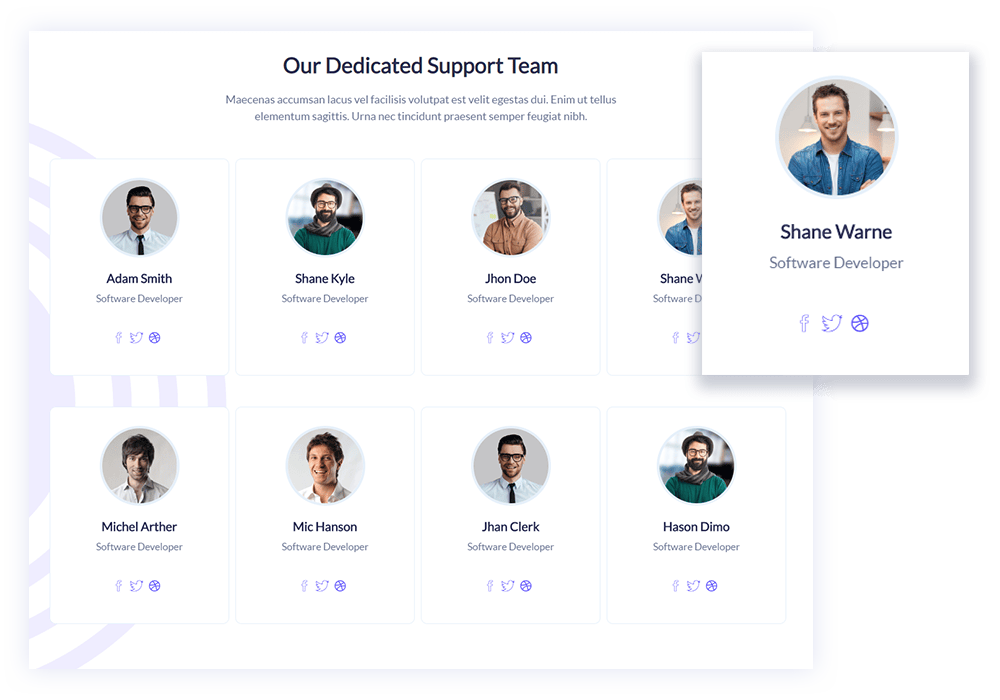 Who are the power person for a company? Obviously, the team members. They are the architect behind the curtain.
Epsilon Joomla Template can pick potential client for you and get to the point of knowing that there are real people working for your company.
Show your individual team member with a grid-based design.

Provide social link for individual team members.

Present your company architect with designation and a profile image.


Bold & Noteworthy Testimonial
Suppose your company has a vast experience with lots of projects done. Yet, how do you make your client feels the credibility and level of expertise?
Epsilon Joomla Template has a separate testimonial section for strengthening your reputation because people always tend to believe what other people say.
Attractive slider option for showcasing the testimonial.
Display customer remark, name, and image in a decorative way.
Get the potential client with multiple testimonials showing option.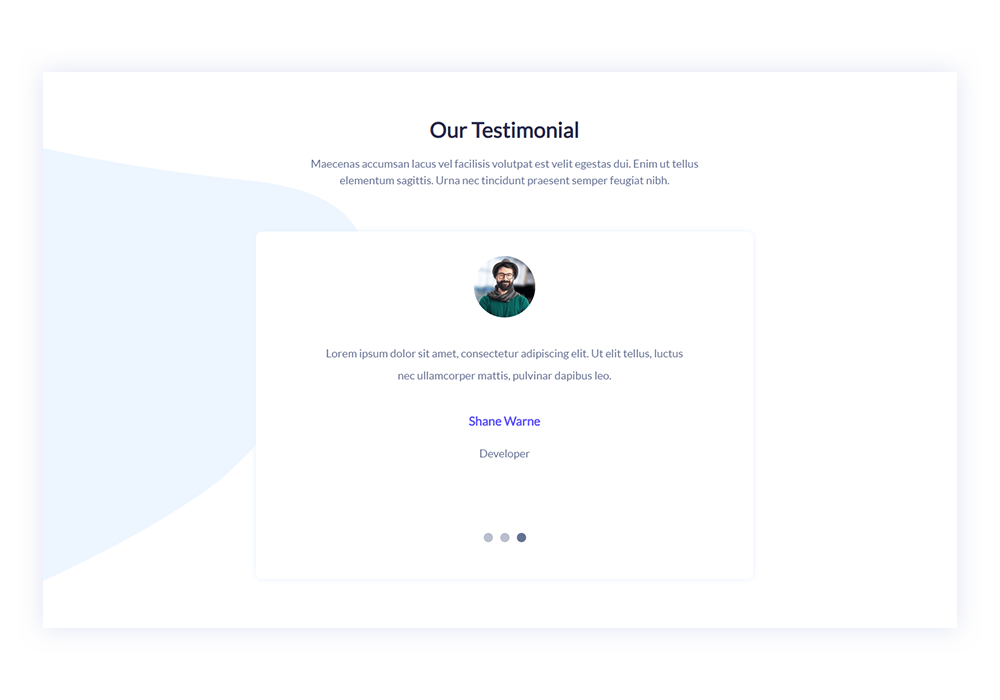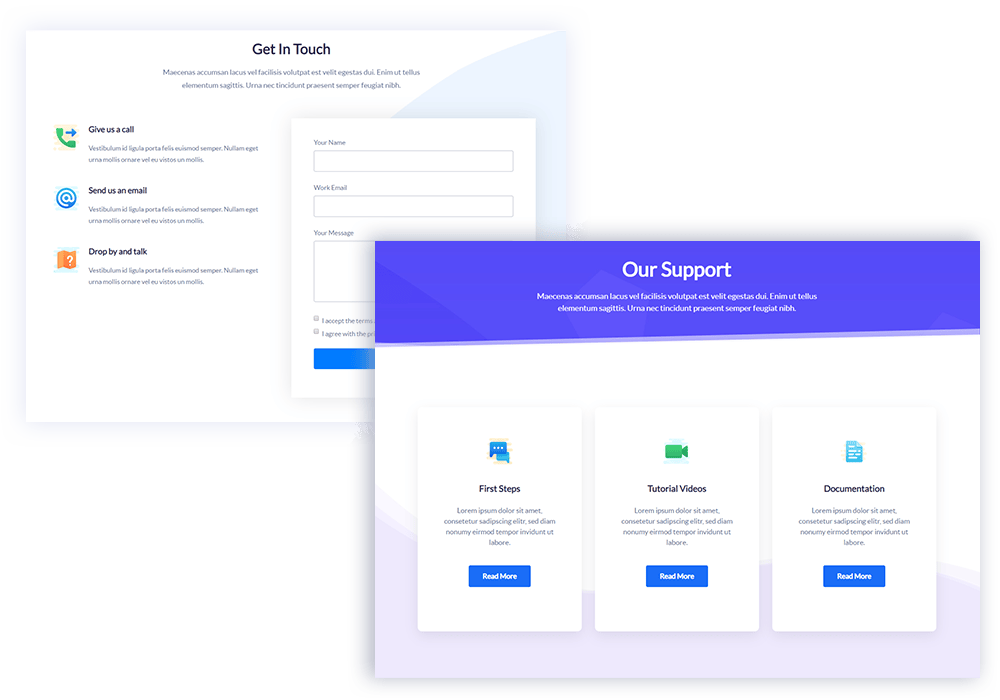 Attention Grabbing Support Page
Want to engage with your invaluable customer more intensively? Who doesn't? Business is all about the give and take relationship between clients and the owner.
Epsilon Joomla Templates gives you a platform for online interaction with your clients where you can provide a nicely designed contact form with some additional information.
Eye catching visual with icon and description.
Amazing contact form using Quix Page Builder.
Provide additional information for your potential client.
Generally each and every feature are the key attribute for constructing any website. Simply providing some appealing built-in feature you can boost your sales and revenue.
Epsilon Joomla Templates comes with a wide range of productive built-in features like social media link-up option and pre-built back to top button.
Include multiple social media icon with a backlink.
Simple but active back to top button.
Quickly grab the attention of your visitors also clients.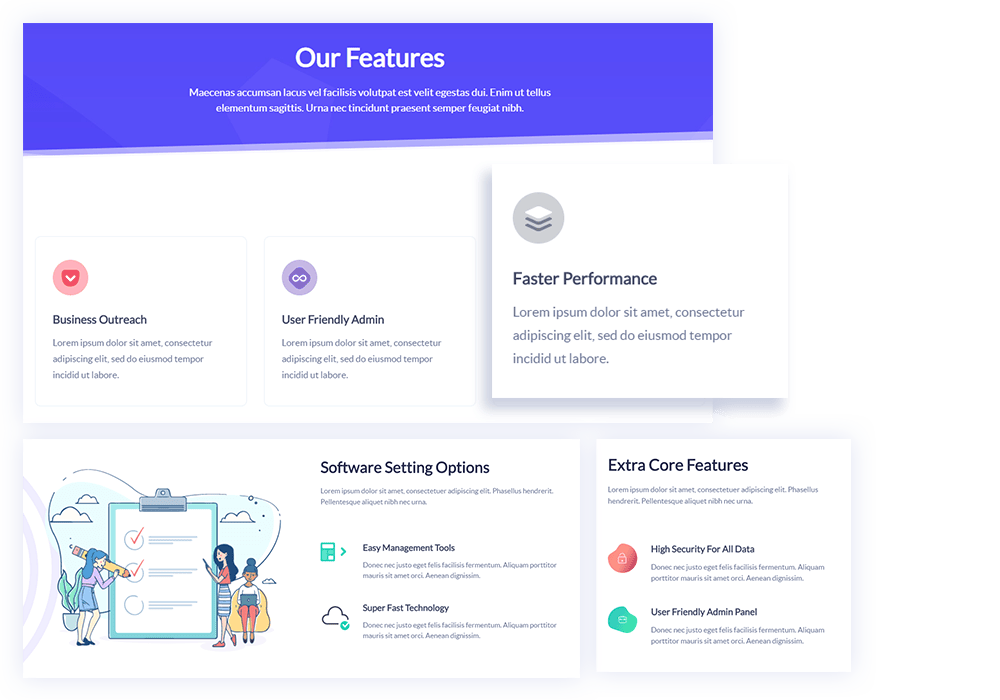 Everything A Joomla Template Should Be
SEO Friendly
Epsilon comes with Quix built-in SEO analyzer. You don't need to worry about your website optimization at all.
Fast and Easy Onboarding
Long story short, what this basically means is that, with this theme, you can import a ready-made Joomla website in less than 5 minutes.
Easily Customizable
Do whatever you need for an awesome looking website. Gantry 5 + Quix page builder will give you every option you can imagine.
Responsive Layout
Epsilon is fully mobile friendly and can adapt automatically to mobile, tablet, desktop. There's no need to make a separate layout or content.
Smooth Animation
Amaze your visitors with cool animation. You can control the animation type, duration, and chain them to achieve a visually stunning website.
Safe Updates & Fast Support
We update our template frequently with the latest version of Joomla and detect breaking changes in template updates before we push them.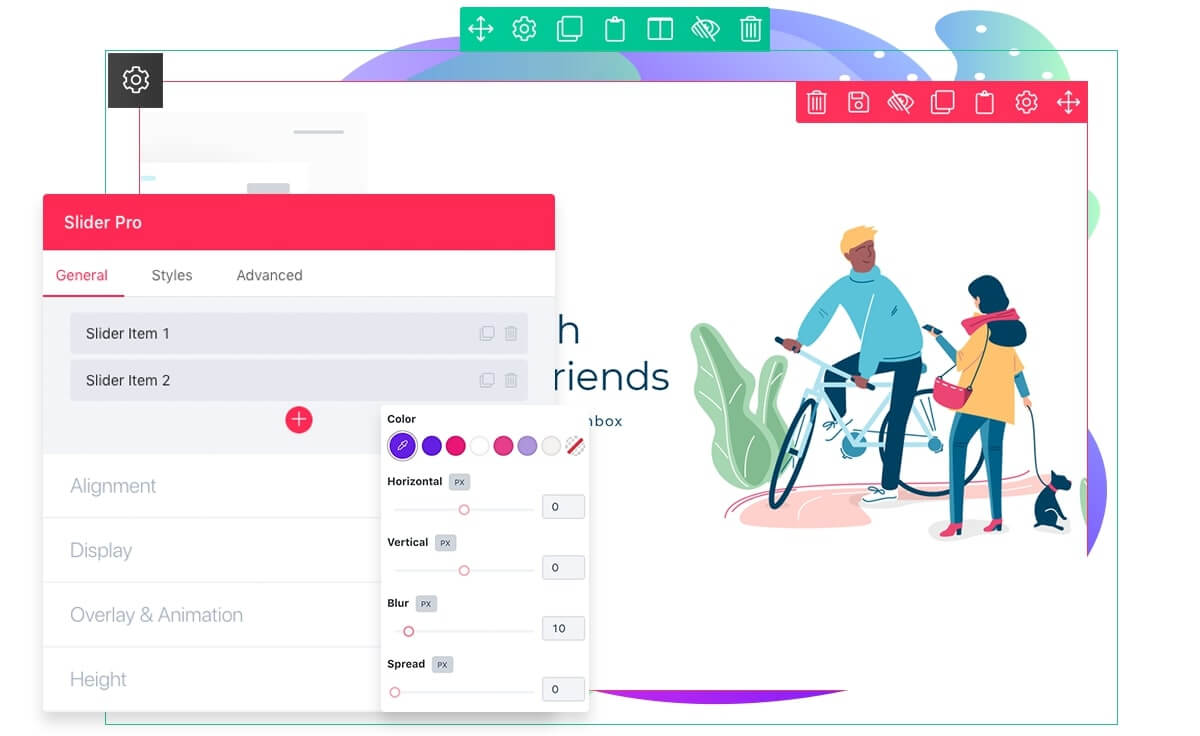 Drag & Drop Website Building
Using Quix's drag & drop system, you can do anything without writing or customizing code.
Customize Anything & Everything
Epsilon work seamlessly with Quix ensuring customization each and every part of your website.
Analyze SEO Score Instantly
Optimize your website for SEO using Quix's built-in SEO analyzer.
Built Using Gantry Joomla Framework
Epsilon built with the most potential latest Joomla version Gantry Framework to gives you maximum performance with speed.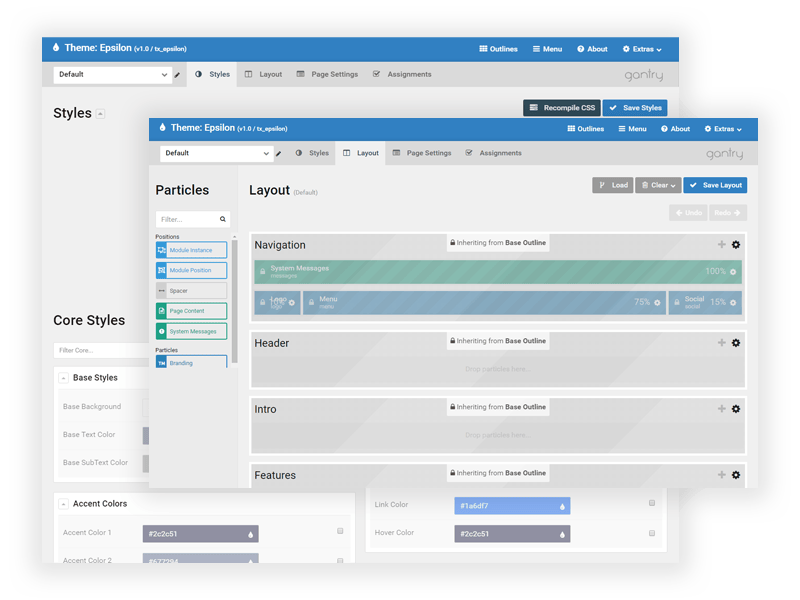 Awesome Support
We are a nimble team of designers and developers who are always ready for your support. No need for Customer Care people, because everyone is responsible for customer support here.