Why Curex is the best Joomla Medical template?
Curex is a modern and fully minimalistic Joomla template for hospital, medical and clinic sites. It's niche specific responsive layout perfectly suited with your medical website. 11 different header type of Curex are really incomparable while persuading your visitor's attention.
With drag and drop page builder Quix you can design and develop anything without writing a single line of code. Deliver the ultimate web experience to your users and clients with Curex. Best for Hospital, Clinic and Health Care Website
Curex is precisely built for hospital, clinic, and health care websites. It is an easy, clean, and highly responsive Joomla template to navigate its functionalities. Showcasing hospital and medical services in different category to make appointments are much more comfortable with Curex.
You can do almost everything that a modern hospital, clinic, or a health care website requires, which is extremely helpful.
11 Distinctive Header Type
Curex's provides 11 distinctive header variations to blow your customer outlook. Unlike multiple other existing medical templates with Curex, you will get 11 different types of navigation option along with the search bar. Give your site a diverse look with a transparent and sticky header.
For advertising at the top side, Curex has header option for you as well. You can also add multiple page options with the drop-down menu. Easy Appointment Booking System
Curex Joomla medical template comes with visible appointment form at the very front and let your patients book appointments easily. There is also a modal available in the site, by which you can let users find the appointment button anywhere.
Only the necessary information are taken in the booking system and everything is kept very user friendly, so your users do not face any trouble.
Curex's fully featured blog is another thing that can't be passed by. Use of peerless typography will give your user a different test of reading. Date of making each post, post category and author name are precisely used at the top of every post. It is much easier to get that additional information from one place.
Curex supports multiple post formats, and you can put the sidebar either left, or right side as per your need even can hide it if you don't want it to show. 4 Different Homepage Layout
Curex comes with 4 different home layout that will help you to get started very much faster. All the pages are unique in view and built upon Quix drag & drop page builder, which means you can complete any page with just a click of a mouse.
No long or hard process like other medical website templates, just a simple click and your page is ready to use.
Show Your Medical Services
Curex comes with a dedicated service page to advertise the medical or health services apparently. With the convincing service section in a decorative way, you can highlight the core laboratory supports and the exclusive medical practices with a description in an individual service block.
You can also highlight your general medical services along with emergency treatment in a reliable way that helps you to grab the trust of your customers. Curex's dedicated doctor's portfolio page contains all the necessary information about a doctor also their capabilities. It's evident that we always look for things in a shortcut way in a short time; That's why Curex provides a doctor profile details as well as their schedule pointedly in a single page.
You can easily introduce doctor specialties, degrees, and their patient observation schedule with a well-designed grid view and image at the top right side. Doctors Gallery at a Glance
Curex comes with a distinct doctor's gallery page combines all the doctor's information at one place, with their contact number and email in a beautifully artistic way. By hovering over a doctor's image, a block-based eye-catching design provides doctor's information also specific work specialties.
You can change the image as well as the doctors information easily with the help of the promising Joomla page builder Quix. Compelling Contact Us Form
Curex's robust contact form contains all the necessary contact details followed by a unique contact form, an address bar, and a Google map frame. You can provide additional information in the address bar for your potential clients also navigate your clients with the clean designed Google map frame.
We have used next-generation Joomla page builder Quix to create this form. You'll find an implicit contact form building experience with Quix drag & drop approach.
Curex's extensible capabilities let you change every variant typography from thousands of Google font according to your wish. You can customize the font-family, line height, letter spacing, weight, size, and much more with best-fitting typography to create a unique combination.
One-Click Update button under the template typography option will let you find the most recent released Google fonts in just a second. Beautiful Grid View Gallery
Curex's block-based Gallery thumbnail let you showcase your medical activities along with services and equipment. The eye tempting gallery of Curex removes the annoyance and make faith to the user's mind for your medical service.
Page-builder Quix allows you to replace the images with your own in the most reliable approach ever can be.
Everything A Joomla Template Should Be
SEO Friendly
Curex comes with Quix built-in SEO analyzer. You don't need to worry about your website optimization at all.
Fast and Easy Onboarding
Long story short, what this basically means is that, with this theme, you can import a ready-made Joomla website in less than 5 minutes.
Easily Customizable
Do whatever you need for an awesome looking website. T3 + Quix page builder will give you every option you can imagine.
Responsive Layout
Curex is fully mobile friendly and can adapt automatically to mobile, tablet, desktop. There's no need to make a separate layout or content.
Smooth Animation
Amaze your visitors with cool animation. You can control the animation type, duration, and chain them to achieve a visually stunning website.
Safe Updates & Fast Support
We update our template frequently with the latest version of Joomla and detect breaking changes in template updates before we push them.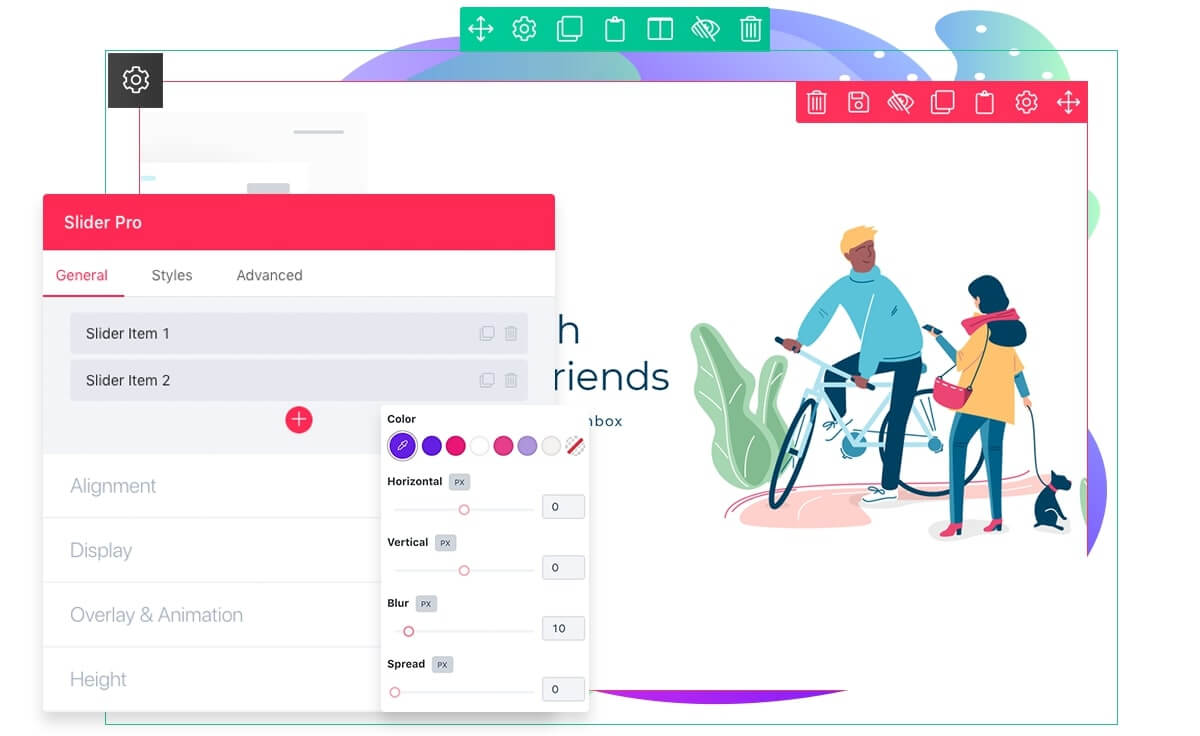 Drag & Drop Website Building
Using Quix's drag & drop system, you can do anything without writing or customizing code.
Customize Anything & Everything
Curex work seamlessly with Quix ensuring customization each and every part of your website.
Analyze SEO Score Instantly
Optimize your website for SEO using Quix's built-in SEO analyzer.
Built Using T3 Joomla Framework
Curex utilize T3 Joomla framework to give you huge control over your Joomla templates. Upload retina logo, change colors, control layout all in one place.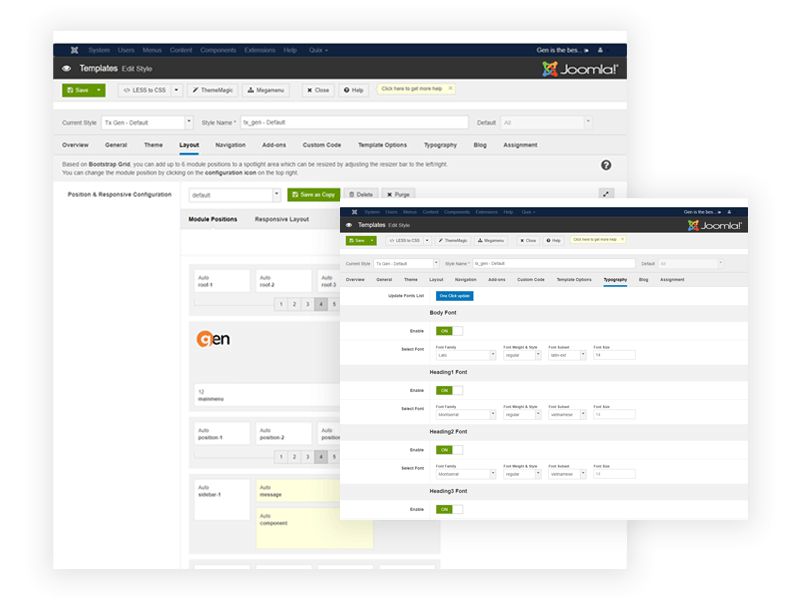 Awesome Support
We are a nimble team of designers and developers who are always ready for your support. No need for Customer Care people, because everyone is responsible for customer support here.