Post Affiliate Pro
Post Affiliate Pro is an affiliate software designed to empower your affiliate program. It is easy to manage campaigns and to track affiliate referrals and sales.
If you are searching for the absolute solution to integrate PAP with your eCommerce website, this component is just like a blessing for you.
Can you ever think to make something extremely Josh, without do nothing?
Literally, it's not possible, but it does such tremendous works that seem nothing left on the hand to do.
PAP Integration is an essential component for the open source eCommerce management Joomla extension DigiCom. It lets you integrate with PAP account in the easiest approach ever can be. Now, make extra revenue through the affiliate program effortlessly integrating with PAP.
Let's check why it's the best approach compared to other similar components.
One Click Installation
PAP comes with the most simple one click installation process, lets you install the file just by a single mouse click. Alternately, the installation process can be done by drag & drop. Both of the processes consume less than one second to be successfully done.
Effortless Configuration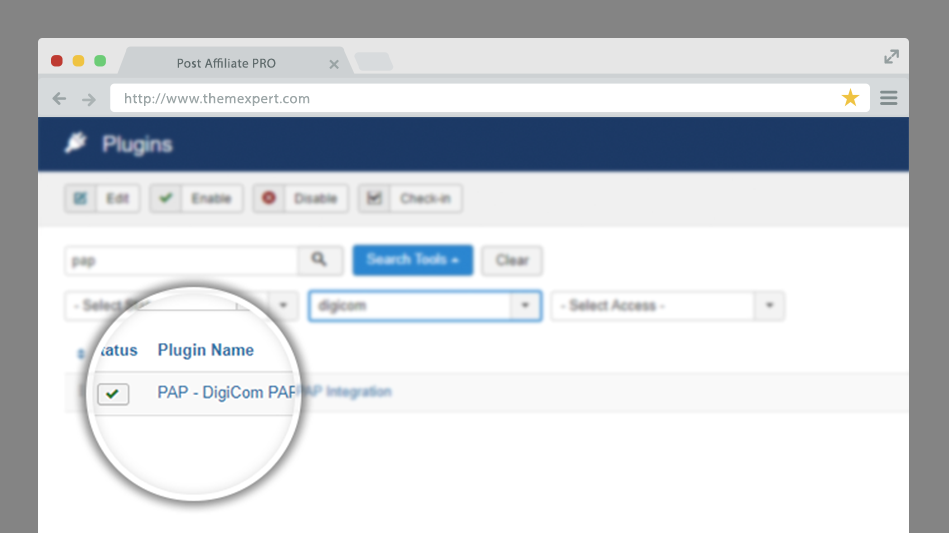 Unlikely the simple installation process, it allows you to configure with possibly less effort. All you need to do is to check the enable button after finding it on the installed plugin list. The configuration module requires a couple of known information, and as soon as you put the information on their corresponding field, it would be ready to perform the tasks that its assigned for.
Fastest way to Integrate Post Affiliate Pro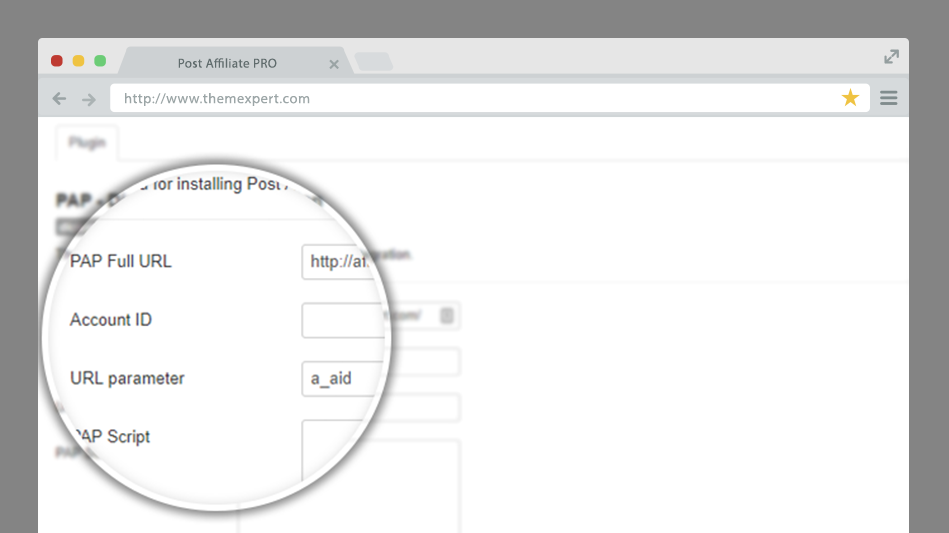 Undoubtedly, it's the fastest way to integrate PAP with your eCommerce website. It's already done every single troublesome work and lefts nothing much on your hand. It's humbly seeking for the approval from your end with a request to put the PAP account information, that at best consumes 2 seconds to finish.
Key Features
One Click Installation
Easy Configuration
No Coding Required
Consumes less time to configure
Absolutely reliable and secured approach