DigiCom Cross-Sell
Do you own an eCommerce website and trying hard and soul to increase the selling ratio three or four times than before?
Here is the way. DigiCom Cross-Sale is one of the best solutions regarding this. It's absolutely not a fairy tale but already proven.
It's an add-on for the most popular open source eCommerce extension DigiCom that allows you to sell multiple products as a bundle cleverly. You need not worry about the technical issue while the addon itself manage all the core things to make your all demands done.
If you are thinking of growing up your revenue without doing nothing, then we suggest you just to try DigiCom Cross-Sale. You would never think of anything else that's a promise.
Let's explore why you should choose it instead of anything else for your eCommerce site.
Installation is just a matter of a Single Click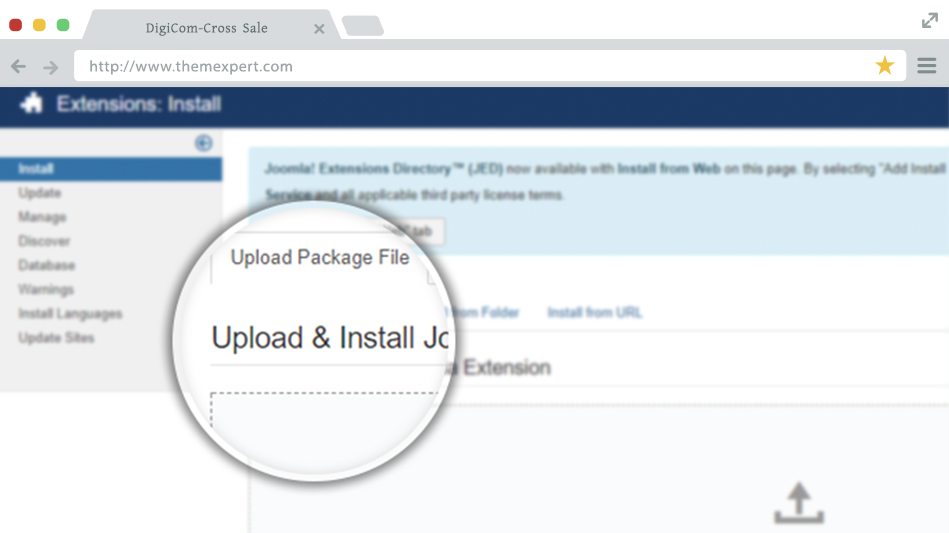 One of the most interesting things is to have the simplest installation process in spite of being such a useful tool. You just need to select the file then hit the install button, and there you go. Alternately, you can drop it on the drag & drop area; else it makes the process done. It usually takes less than a second depends on your PC configuration sometimes.
Enable it and you're Done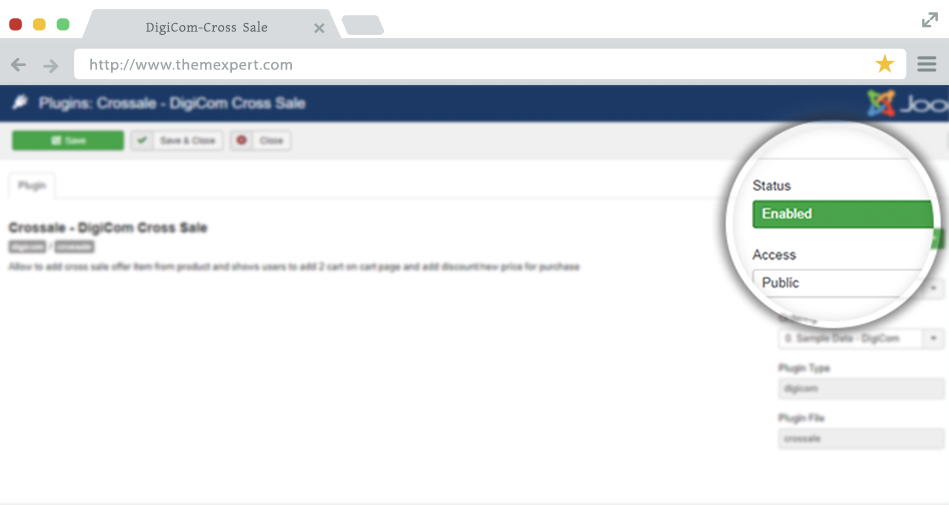 That's the second step you have to do in order to use it. For you kind information, I would like to confess that; either it needs just a mouse click. After installation is done successfully, you'll find it on the installed plugin list. What you need to do is; just click on enable button right before the plugin, and that's it.
Nothing is Critical here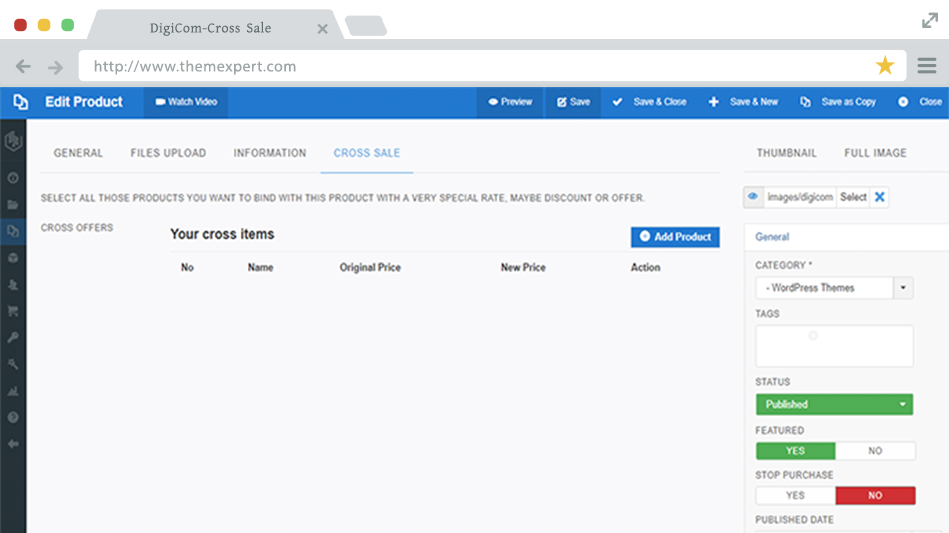 Its built with the extensible capabilities that let you do everything in possibly the easiest way can be. Adding product pair for cross sell, set the discount rate is incredibly easy, even can be done by a non-technical person. Here, absolutely nothing is to be confused about.
Smartly increase your Sale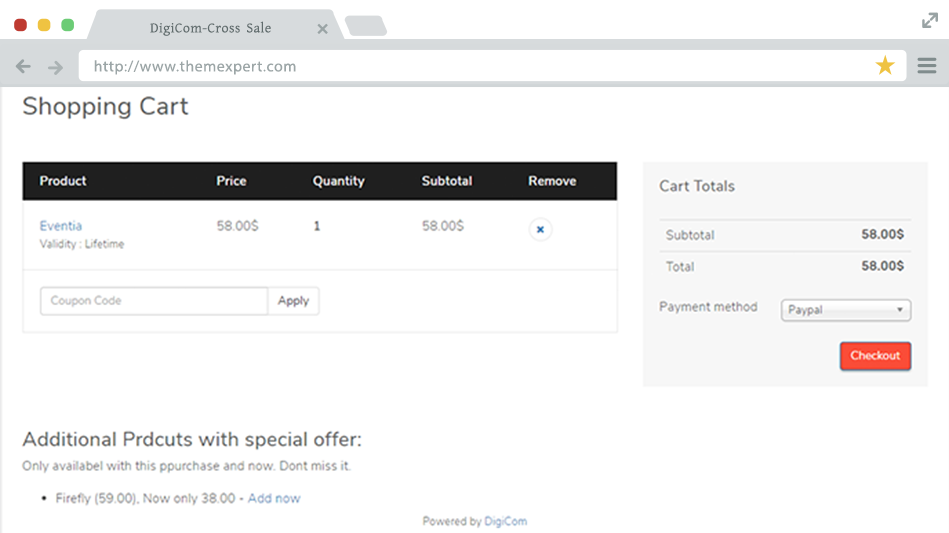 Cross selling is a well-known term for eCommerce. When a customer adds a product to Cart, he is requested to use a payment method to pay a certain amount of penny in order to complete the single purchase. But here it uses the trick.
It suggests the customer another useful product at a discount rate. The customer grabs the bundle because it's cheaper than the regular price and you know why? Because everybody loves discounts ;-)
But, it's important to make the perfect combination of the products. That's completely on your hand though, and you can change it as per your need as many times you want.
Key Features
One Click Installation
Consumes less than one second to enable
Set product discount rate
Modify unlimited times with ease
Beautiful front-end appearance
Instant preview button before saving changes