Top 7 Free and Premium Wordpress Backup Plugins

Finding the right plugin to do a full backup of your WordPress website is important. If something were to go wrong, this backup will keep you protected. You have the choice between a number of both free and paid plugins for WordPress. Most are quite user-friendly and here's a look at a few of the best WordPress backup plugins.
01. BackupBuddy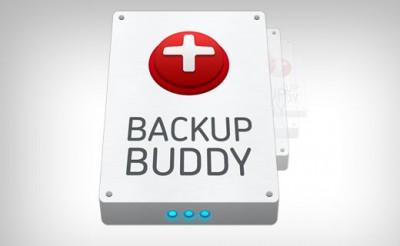 BackupBuddy is known as one of the most popular plugins for backing up your WordPress websites. With this plugin you can simply schedule you contents' backups daily, week or month basis and have them stored in your Dropbox, Stash folder, Amazon S3, Rackspace Cloud or have them emailed to you.
One of the biggest advantages of this backups plugin is that it's not a subscription plugin. You can use it on the amount of sites you pay for and you gain access to cloud storage, updates and open a ticket in forum for elegant support.
BackupBuddy is a premium plugin. It's price starts at $80 for two sites and goes up from there.
02. WP Database Backup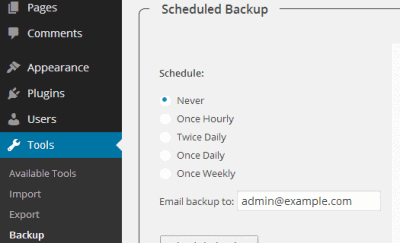 WP Database Backup plugin helps you to create Database Backup and Restore Database Backup easily on single click. Manual or Automated Database Backups And also store database backup on safe place- Dropbox,FTP,Email,Google drive, Amazon S3
03. VaultPress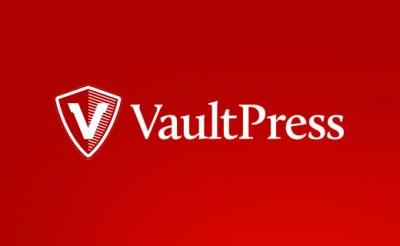 VaultPress is a subscription-based protection, one of the best backup and security plugins for WordPress blogs and sites, serves over 32 million WordPress.com blogs and 330 million monthly visitors. The plugin maybe the best choice for your backup need. The pricing plans starts as low as $5 per month. VaultPress plugin can backup your website real-time and can restore it in just a few click. Even whenever something goes wrong, VaultPress keeps you protected.
04. BackUpWordPress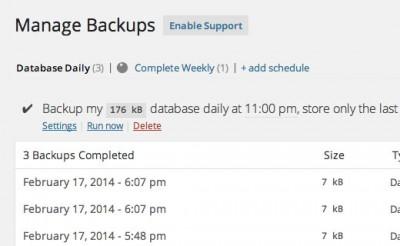 A complete plugin for all your backup needs, BackUpWordPress is an excellent option. This plugin allows you to schedule backups for your files and your database. However, the free version won't allow you to store the backups to cloud storage, but the pro version does.
With the upgrade, you can store your backup files in Google Drive, Dropbox or a number of other services. You can either purchase the bundle of extensions or just the one for the service you plan to use for your backups.
BackUpWordPress is another free plugin, but most of the best features come with the upgrade. However, the upgrade is $99, but it does allow you to backup unlimited sites.
05. Duplicator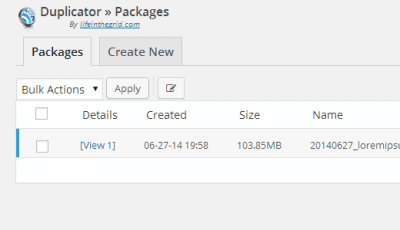 Even though this plugin is mostly used for migrating WordPress sites, it's also a good choice for backing up sites. However, you won't be able to create an automatic backup schedule with the Duplicator plugin.
This free plugin doesn't let you do as much as the others. The one major thing to inform you, you cannot schedule backups. However, you can use this to migrate sites very easily.
06. BackWPup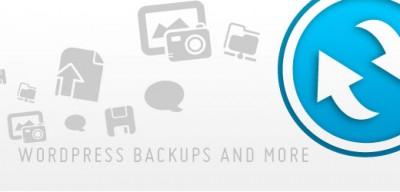 This free plugin will allow you to do a full backup without any charge. You can store the backup files to many different services or have them emailed to you. BackWPup may be the most user-friendly plugin for backing up WordPress you will find.
You can easily restore WordPress from the backup and you will receive support and other very nice features if you upgrade to the pro version.
The free version of this plugin comes with numerous opportunities, but won't let you do nearly as much as you can with the pro version. The pro version starts at $75.
07. UpdraftPlus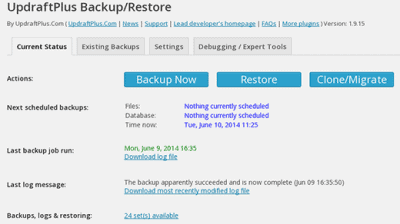 Creating a complete backup of your site is possible with UpdraftPlus. This WordPress plugin will allow you to download the files to your computer or store them with a cloud service.
Create a schedule for your backups and choose a place to store them with this plugin, as well. The upgraded version also provides plenty of add-ons and features. However, this plugin does seem to have a bit of a cluttered interface for the users. This can make it a bit difficult on a beginner.
The cost for UpdraftPlus Premium ranges from $60 to $125 and there are other tools with varying costs, as well. This plugin is a bit expensive, but it does provide plenty of tools and features.
Conclusion
These are just a few of the many backup plugins found for WordPress. They all do a great job of backing up your WordPress site and providing you with the necessary protection in case of a catastrophe. If I miss to intend the name of any notable name of backup plugin, let me know in the comment below.
The post is contributed by Nick Anderson who provides plenty of resources both on WordPress and hosting. He is an expert in the field. Visit his website at: www.hostoople.com.