Quix File Manager and How To Get Most Out Of It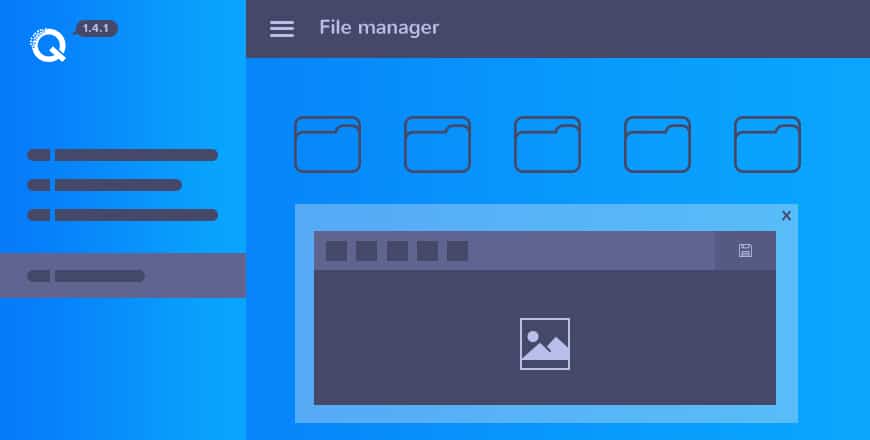 Making interactive Joomla websites in real-time was not that much easier before the drag and drop page builder comes. Previously, it's a time-consuming process including a massive complexity in its different pathway. As long as the Drag & Drop page builder came, that tedious work had been easier than ever before to ensure a great hassle free user experience.
There is a good number of page builder can be found on the internet with various features, including sort of core features in common. Each of them is unique with their own distinct functionalities and the way of making the laborious work easier.
They all have sort of functional limitations though. We analyzed and researched about the pros and cons functional abridgments for a long time to find out a better solution to overcome that curb situation, and finally, we released the revolutionary page builder Quix with all the features exist in other traditional page builders including some additional unique features as well.
v1.4.1 is the current version of Quix that comes with an excellent useful File Manager feature that will make you fall in love with it for sure. It allows you Drag and Drop file uploading and organize theme in different categories by storing them in particular folder.
Let's have a look, what things may amaze you about latest File Manager on Quix v1.4.1 Pro.
Trouble-free Drag & Drop File Upload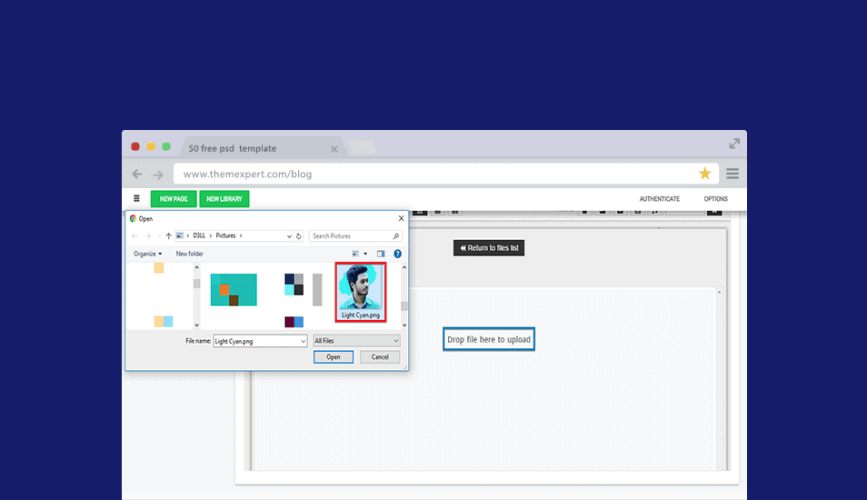 This feature allows you to upload files just by drag and drop. You can upload any files in any sizes with ease. This size will vary according to the capability for uploading files of your server. There are no limits in uploadable file type and the number of files.
Store Necessary Files all in one place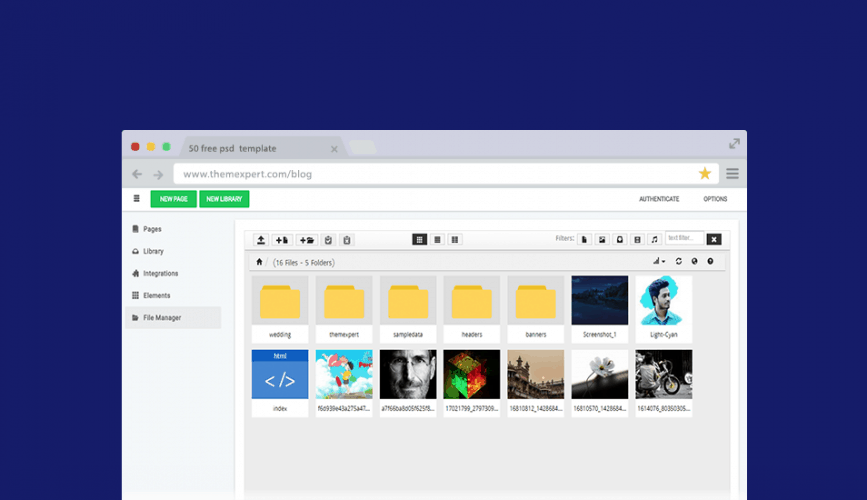 A most common problem regarding upload files in various path location is that you might be too much confused while searching for a particular file. It highly hampers your working process and kills your time as well. The File Manager allows you to store all your necessary files in one directory path that helps you to find them for further use.
Folder-wise File Organizations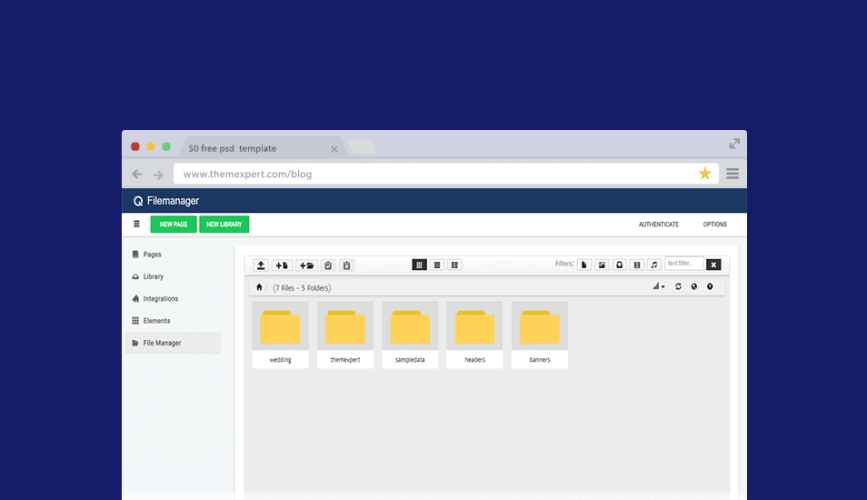 Folders help you to find a particular file faster when you need. You can create folders as many as you need and arrange your files in categories with the help of this feature. Rename a folder or file is simple, just hover over the file or folder you want to rename and you will find an icon including a pop-up message writing rename including black background color.
Multiple File Preview Style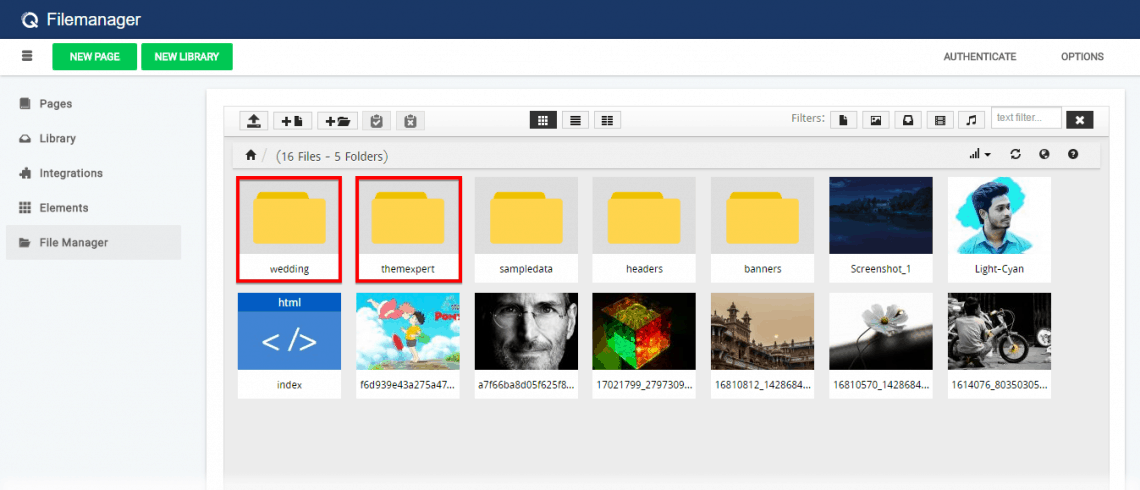 You can show your uploaded files in various styles says box view, list view, and column list view. Selecting Box view, your files are set to be appeared in square boxed styles, selecting List View, your files are set to appear in list styles one below one including File Type, Size, Date of uploading and so on. Selecting Column List View, your files are set to appear list styles but in two columns.
Adobe CC Engine Image Editing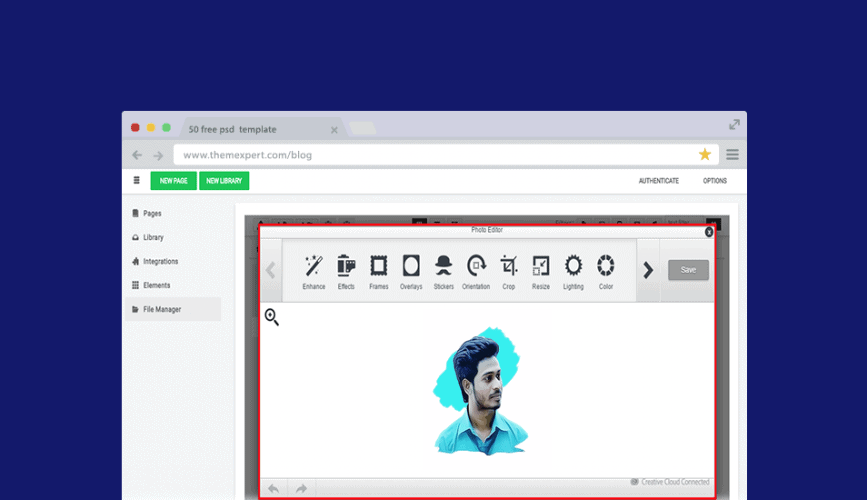 Image files are one of the most important resources for a website which need a little customization in its shape, size and a little correction in colors, sometimes. Adobe CC Engine integrated with the File Manager, and as a result, you need not any image editing tool to customize your image for getting the desired shape and size. You can customize any image file effortlessly with this feature with the help of existing presets filters. Just by right clicking on your mouse, the image customization module will open to let you do your task as per your need. It has a huge customization capability that obviously can meet all your needs and its faster process than any other else I bed. It is able to save your time at a higher rate you might not think about.
Filter Search File Integration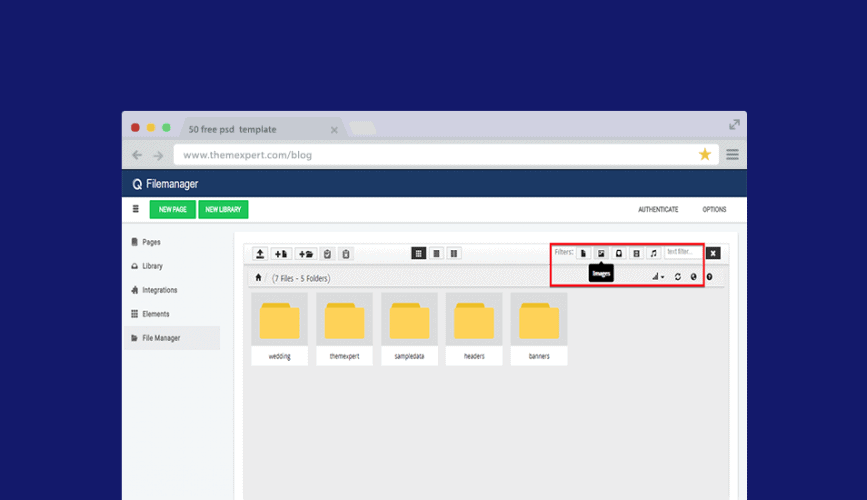 Further find an uploaded file is beyond easy here. Filter option makes so. You can filter your files by Images, Videos, Audios and Archives as well. Just by clicking on of those filter category, all the files in that file type will appear instantly.