Quix Beta1 Has Arrived - New Interface, Smart Layout System, History Manager And Much More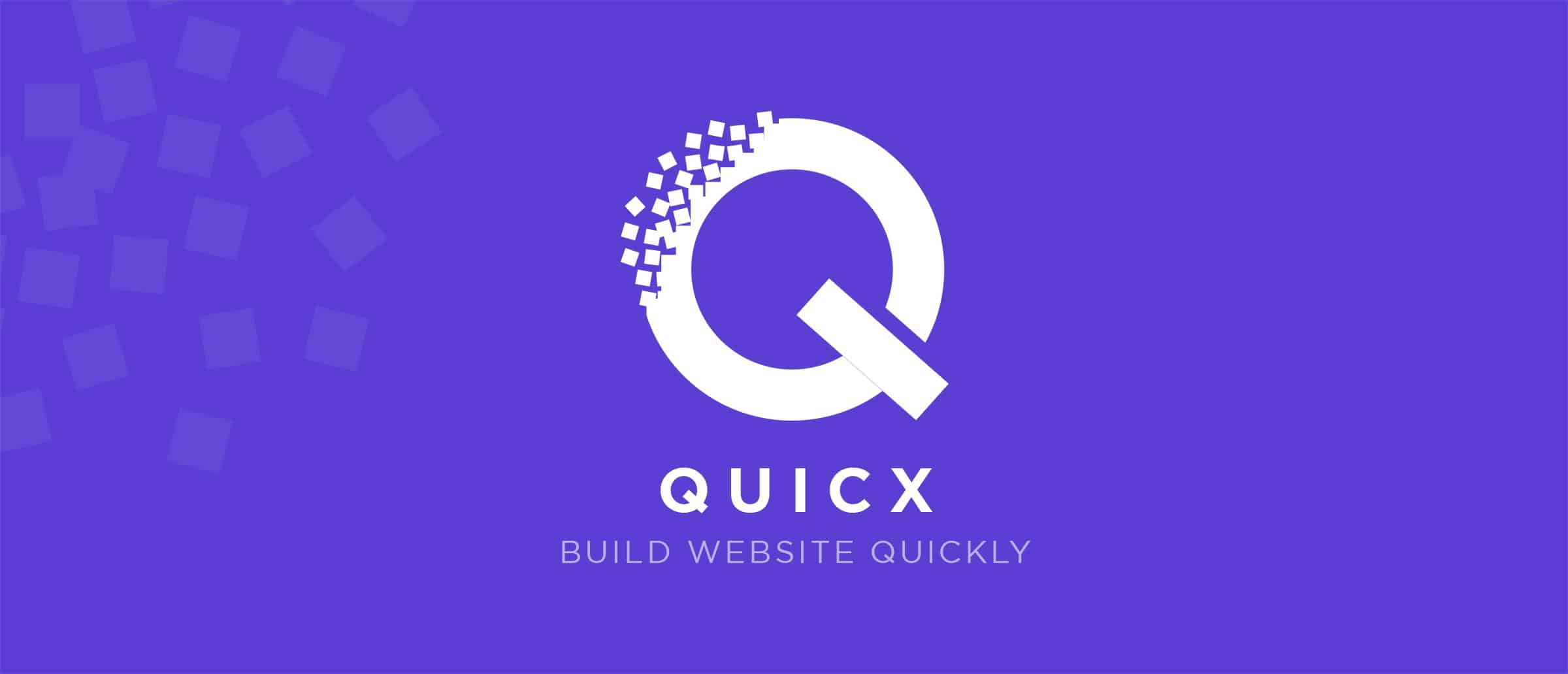 Last month we released a sneak of our revolutionary joomla page builder name 'Quix' and we received a lots of feedbacks and appreciations from our customers and coummunity.
Today I'm proud to announce, Quix has reached to Beta stage and ready for the public test. Our team worked really hard and we almost forget to sleep.
New Builder Interface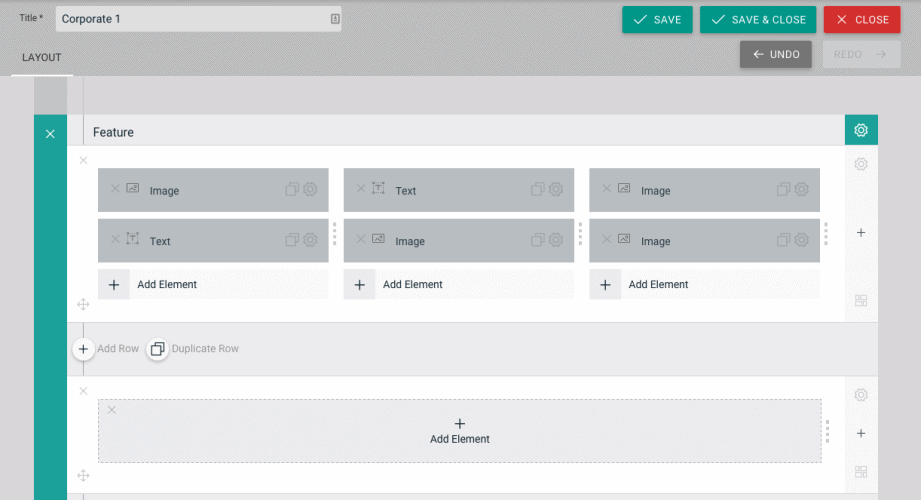 As promised, we brings a brand new interface for Quix and I beleive this is the most beautiful and user friendly page builder on market. The new interface is heavily influenced by Google's Material Design - a comprehensive guide for visual, motion, and interaction design across platforms and devices.
Smart Layout System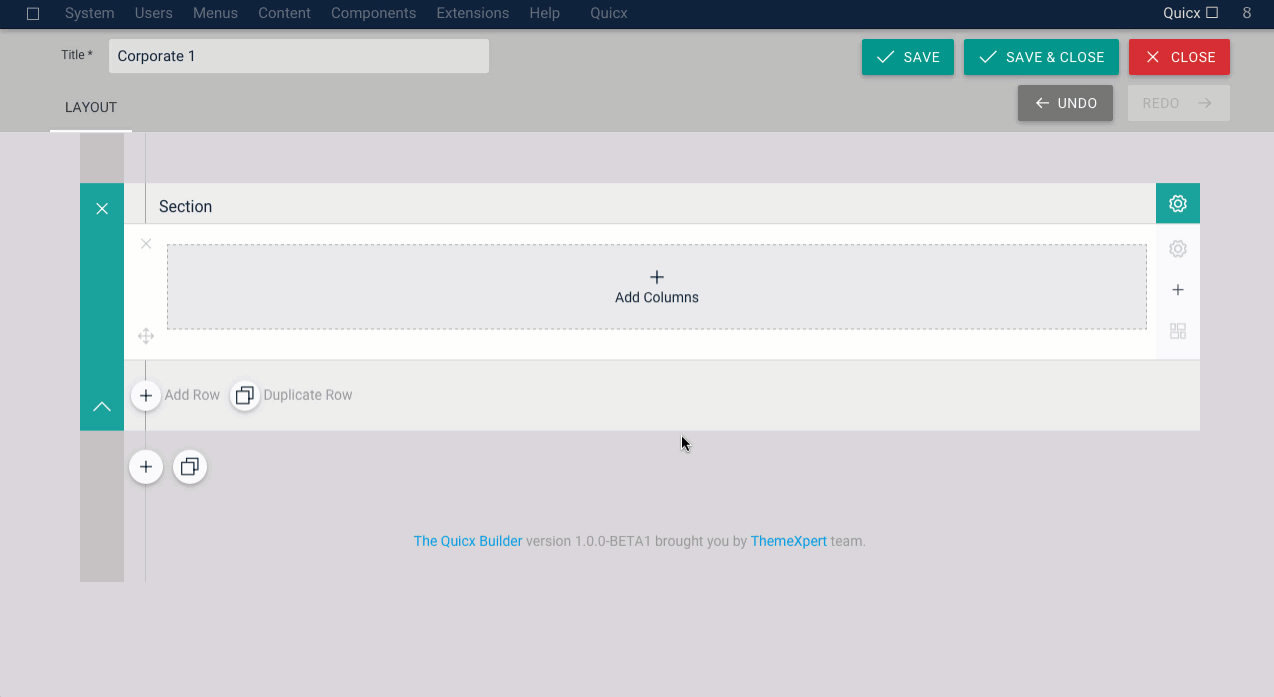 We rethought the layout management and whole Quix structure. It took some time, but we're pleased with the outcome. Quix now comes with some pre-built layout grid but you can add column on the fly and resize it.
You can achive any complex layout with Quix and layouts are customizable for different divices. On Beta 2 we are going unveil 'Responsive' feture which will change the way you build responsive layout.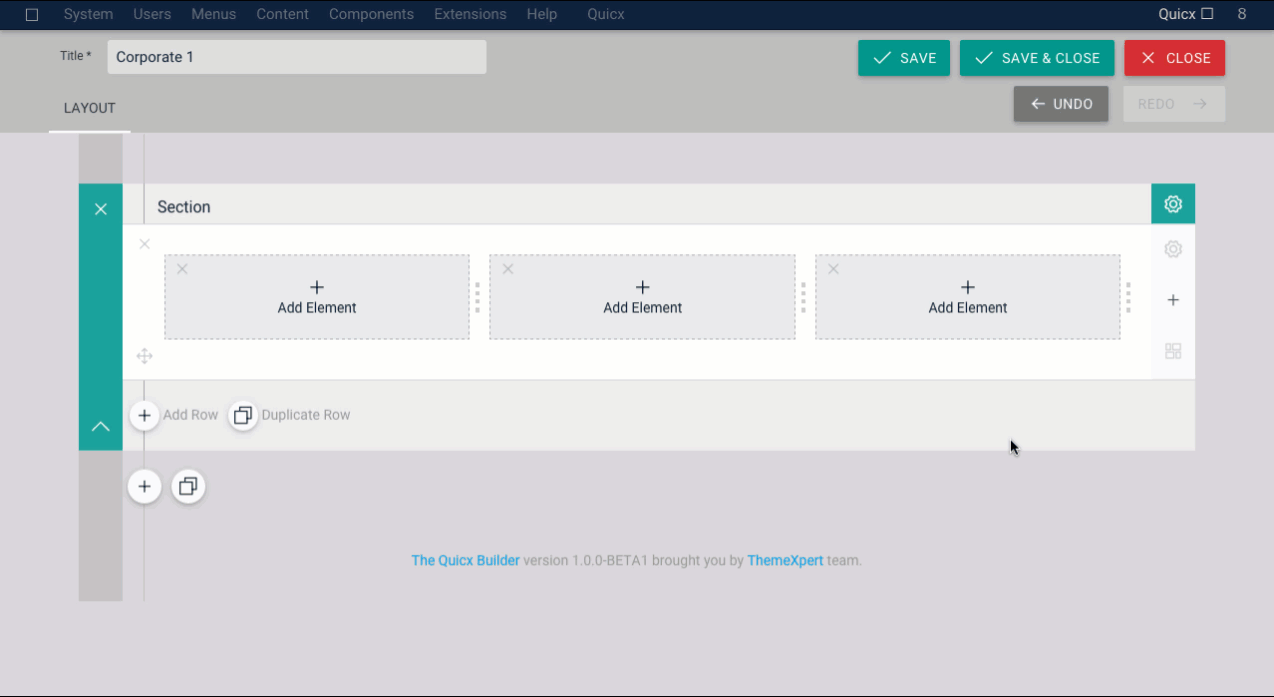 Undo/Redo Everything
Done something wrong ? Want to undo something ? Quix will remember every steps and you can easyly Undo/Redo your changes without loosing your mind. Undo/Redo is part of every software we use now and Quix is no exception of that.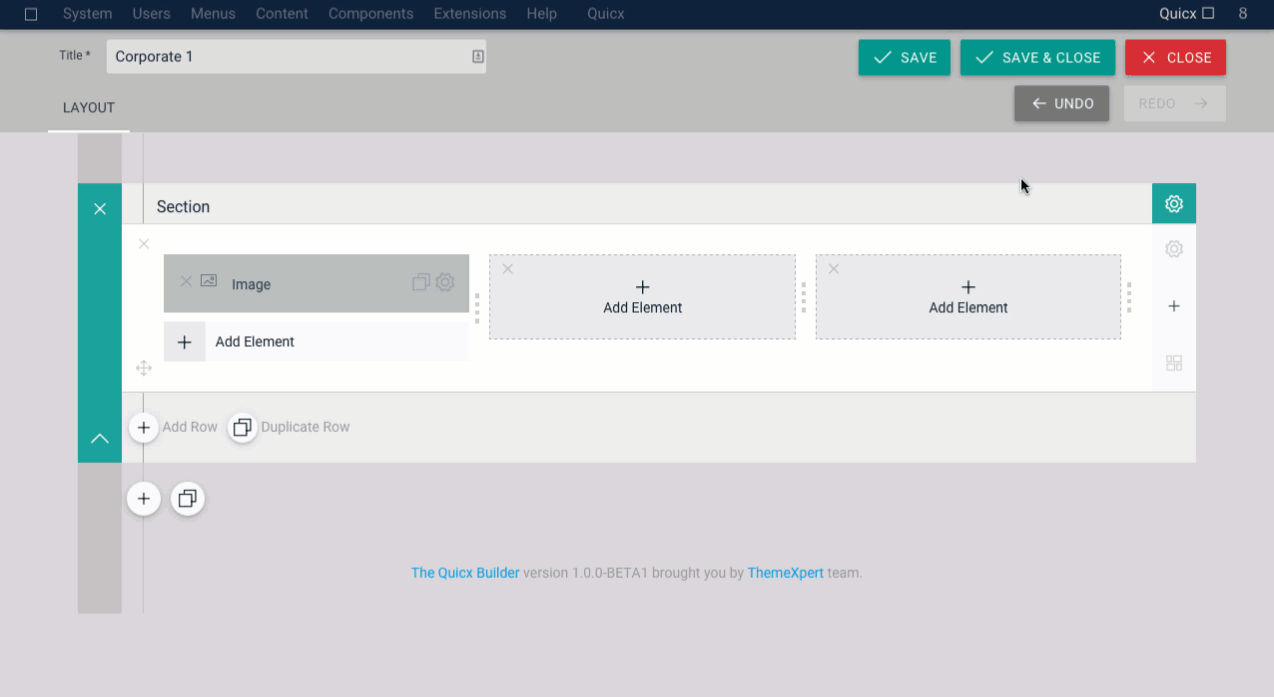 Rename Instantly
Yes, you can rename every section, elements instantly. Just double clik on any elements and change its name. Section or Elements name only effect on backend so, you can easily recognize them.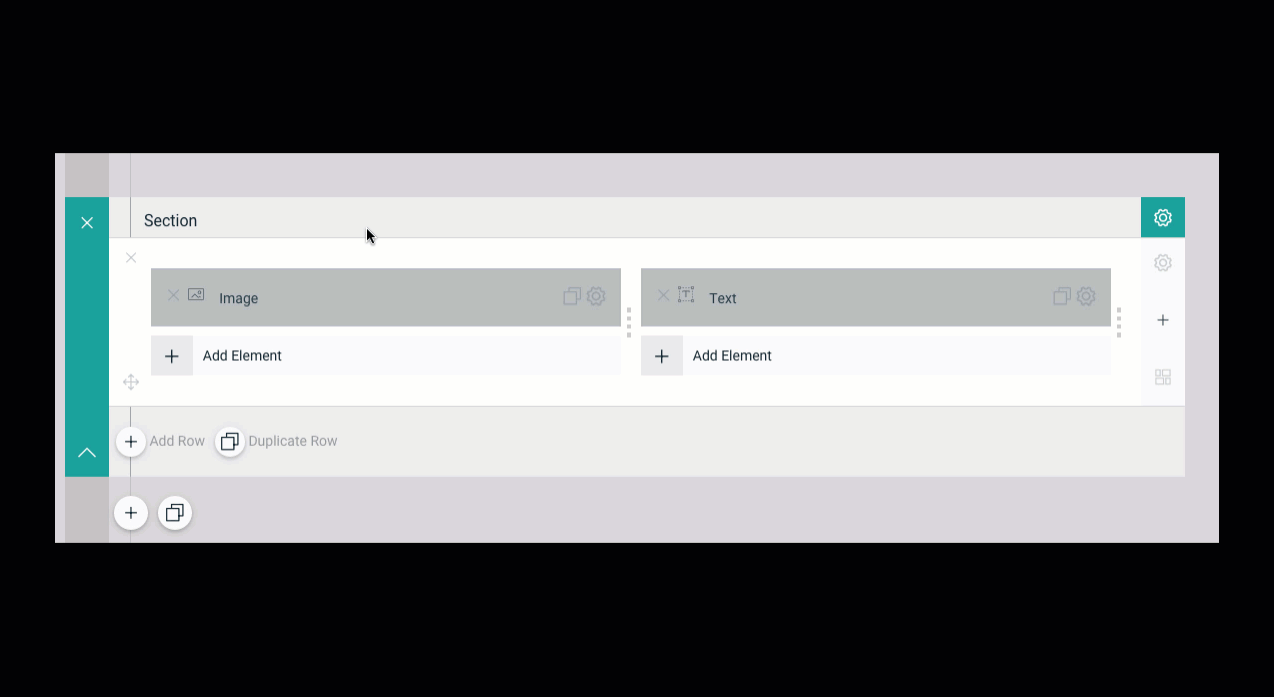 Elements - Blood of the Builder
Quix Beta 1 comes with 5 necessery elements and we'll add element continuously. We have a detail roadmap for Quix, please check the roadmap section of this post.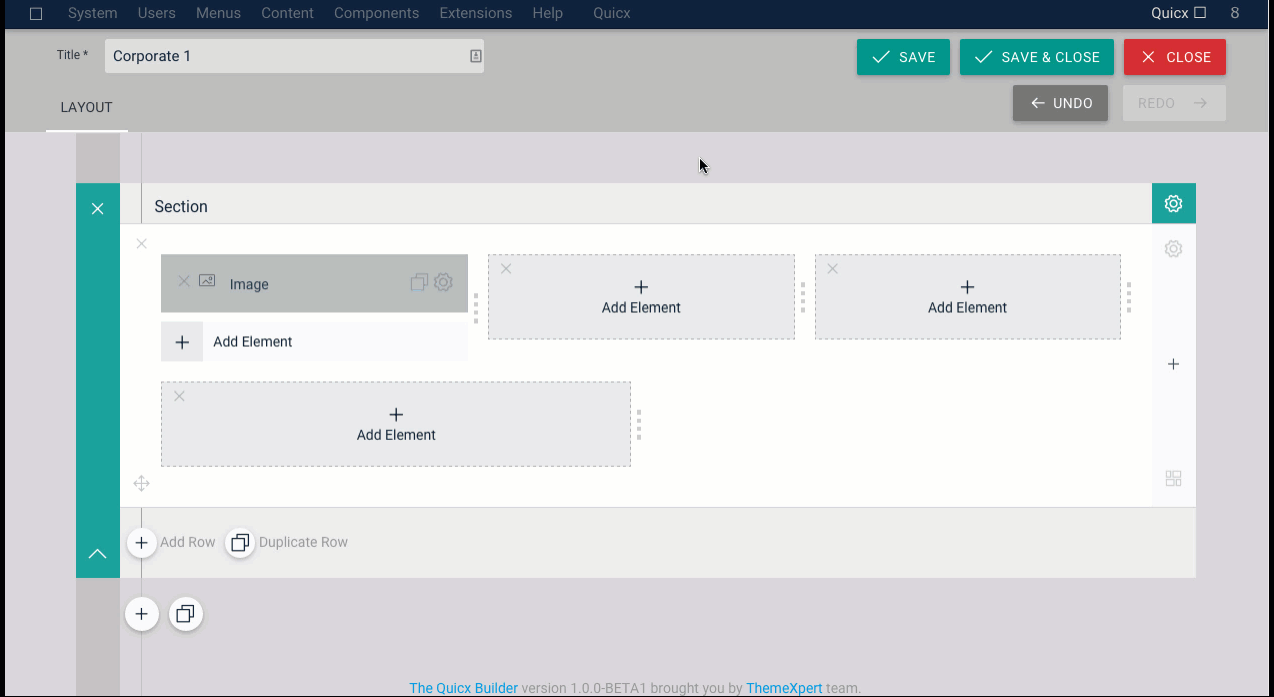 Instant Save
Quix is AJAX powered and you can save your changes instantly. No need to refresh and wait.
Smooth Updating System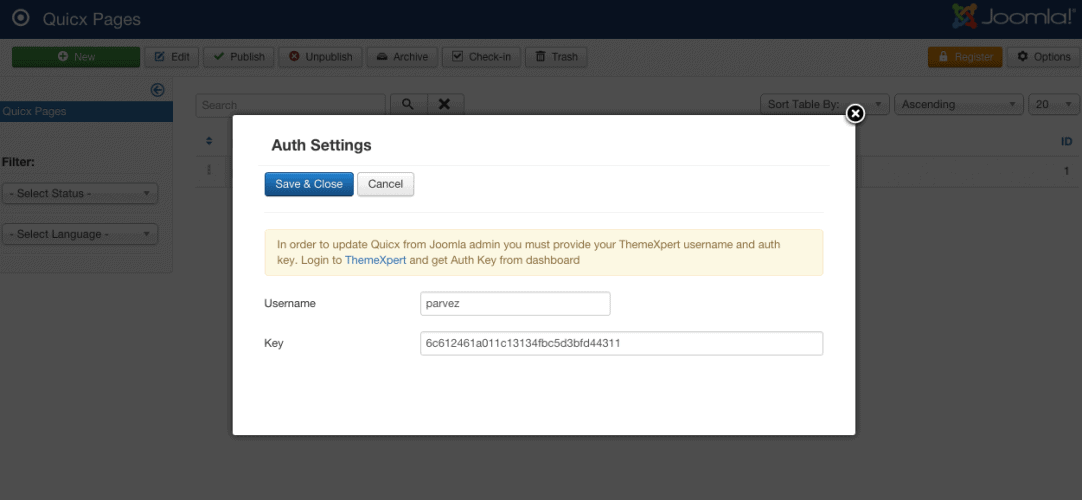 On Quix page list page, you will see a yellow 'Register' button. Click that button and give your ThemeXpert username and auth key. You can obtain your auth key from ThemeXpert Dashboard. By doing so, you are just 1 click away for all future update of Quix.
On our Beta testing period, we'll continiouly build and release fixes for you. We want a smooth update experience so we don't break your site.
What does the future hold?
We have many features ready to release and our focus now lies on fixing bugs and roll out planed feature in every release. We plan to follow a quick release cycle with several beta releases, which will then followed by the final 1.0 release.
We'll release major update every week means, Beta 2 will release next Friday. This illustrated roadmap gives you a clear picture Quix release cycle.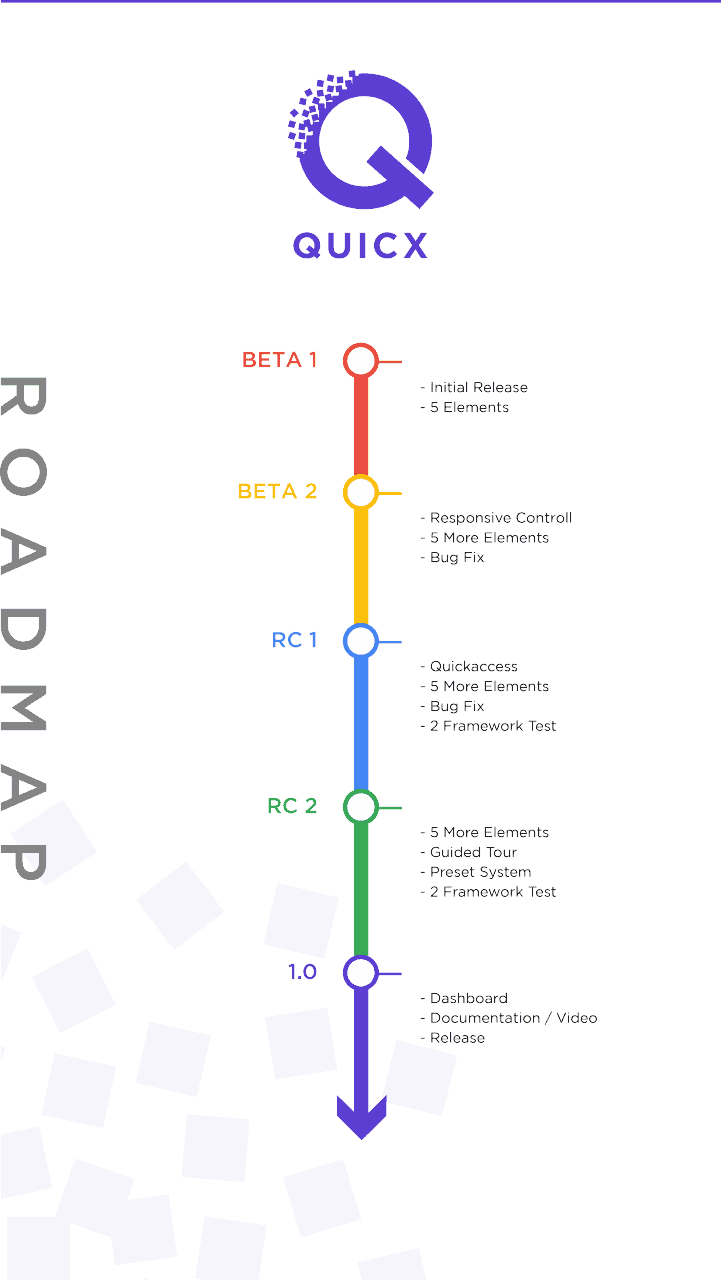 Beta Program
During our Beta period we'll release all core features of Quix. From RC(Release Candidate) version Quix will have 2 version. A minimum version for free and a premium version which you already paid for.
We'll keep the 40% discount price during our beta period and once we reach the RC stage the discount will vanish. So its right time to test Quix for free and Pre Order it :)