Top 5 Joomla LMS Extension of 2023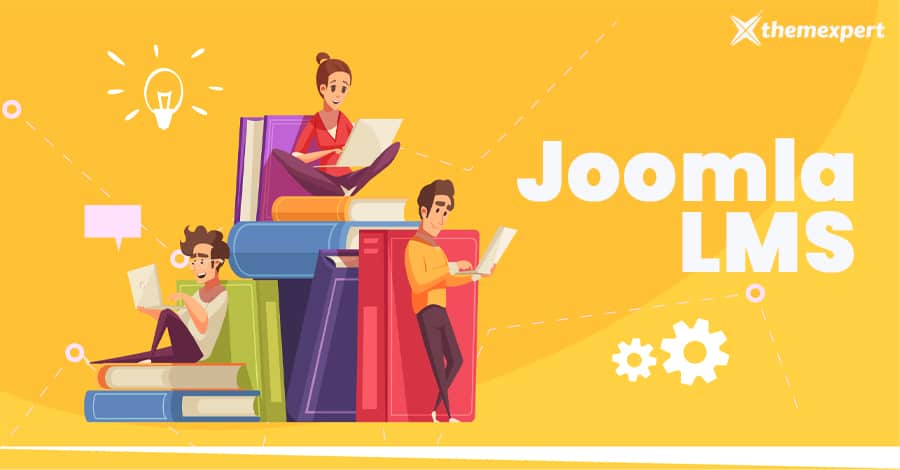 What is Joomla LMS? Learning management system in Joomla. This is the most appropriate answer, and we already know that. But that's not what I'm going to talk about here.

LMS is a widely used and a common term for any CMS including Joomla. The vast possibility of e-learning gives LMS sites as well as Joomla LMS extension an important role of work, which simplifies the e-learning that you offer through your Joomla site.
Every day, we use such applications or extensions for the administration, documentation, tracking, reporting, and delivery of educational courses, training programs, or learning and development programs also for certification. But do we know what are the best LMS for Joomla?
In this blog, I am going to discuss the 5 Best Joomla LMS Extension of 2023 that you can use for your Joomla learning site.
Let's see who is on the list then.
Shika LMS
Shika Joomla LMS is a social and power-packed learning management extension for Joomla by the TechJoomla team. With impressive features for simplifying eLearning, they provide one lesson at a time. You can get multiple integration along with essential admin features with a responsive layout.
Their aim is to make teaching and learning online, easy, and intuitive. And so, Shika Joomla LMS is structured so gently with input from teachers, corporate clients as well as e-learning content development companies that it can solve a variety of learning needs. Shika is a paid Joomla LMS extension but you will get risk-free 30-day money-back guarantee.
Features of Shika Joomla LMS
Multi-level categorization with tag and search
Ability to create a new Menu type to link to a specific Course.
Drag and Drop Course Management with Modules and Lessons
Eligibility Criteria to define specific learning paths
Joomla ACL for Courses
"Course layout" while creating courses
Drag and Drop HTML Course Authoring
Quiz, exercise, feedback, link, Joomla article as lesson
Quiz Builder
Course Subscription System
ECommerce Dashboards and Reports
Social Integrations with EasySocial and JomSocial
Improved user report with Joomla user group filters
Certificate Generation
Tracking and Scoring
Media Storage
Support for CSS, JS Overrides
Edit Quiz/Exercise Questions in Lesson creation interface
Highlights
Integration with Academia v3.0 template from Themexpert
Digistore24 integration with Shika
REST APIs for Get Courses, GetCourse & Get Lessons
Email Manager with TJ Notifications support
Pricing Plan
Shika professional 6 months subscription: 469.99$
Shika professional 12 month subscription: 699.99$
Guru
Guru the another Best Joomla LMS! By iJoomla team. Easily create an online course for university or school, even for personal instructors, and make money while you are in sleep. Guru's easy interface allows you to add unlimited online courses with modules & lessons. With a responsive design, media library, certification, you will get 3 different plans for Guru Joomla LMS.
The light version is free, and for those who want to try the product with a limited feature. The pro plan is the best value plan with VIP support, full 12 months of unlimited downloads or upgrades, and many more. The third one is the ultimate developer pack with a lot more access. You can easily add a community to your learning center.
Features of Guru Joomla LMS
Create unlimited online courses with modules & lessons
Create a table of content using our easy drag & drop feature
Add lessons to your learning modules with media, text, files, links
Set up subscription plans based on days/months/years
PayPal, Stripe, Authorize.net, VeriTrans and DotPay availability
Commission system availability
Front-end teacher interface
Add a quizzer to your courses
Manage all the student in one place
Highlights
3 different user interfaces for teacher, student and admin
Kunena integration with JomSocial plugins
16 certificate templates
Doesn't include ads for the paid version
Pricing Plan
Light: Free including ads.
Pro: $297 unlimited everything.
Ultimate Developer: $2326. On discount $299
OSCampus
OSCampus is a robust Joomla LMS used by 1,000's of people every week. If you want a Joomla LMS, then OSCampus is the best way to build an online training site with Joomla. It allows you to publish online classes as well as create classes with multiple lessons and quizzes.
You can set your lessons from videos or text like YouTube or Vimeo videos, slideshare or Google presentations, simple text, or complex code and PDFs. If you want to take tests and rewards to your users, OSCampus Joomla LMS also allows you that. With the pro version, you will get excellent support and help with the continuous development of OSCampus.
Features of OSCampus Joomla LMS
The completely native Joomla LMS
Don't need any complex integrations
Your lessons can be videos, texts or quizzes
Joomla LMS statistics for popular content
Get a stylish, frontend display for your lessons
Easily navigate between lessons
Built-in search system
Advanced quizzes
Joomla LMS statistics for popular content
Certificates for completed classes
Use tags and pathways to organize the training
OSCampus integrates easily with many existing Joomlashack extensions like OSMap, OSEmbed, OSYouTube, OSVimeo
OSCampus works fine with any Joomla template
Provides support for Joomla access control
Pricing Plan
OSCampus Pro: 69$ for 12 month.
JoomlaLMS is a multifunctional and highly customizable eLearning platform that is considered more than just a Learning Management System. It allows you to take full control over your eLearning project and go further than standard course delivery. With a simple interface, JoomlaLMS is uncluttered and utterly free of any kind of distracting elements.
You can easily manage course registration and customize any user profiles, also assign and modify user roles within one Learning Management System. Overall, JoomlaLMS speaks your language, and you can personalize it with your brand and correspond with the eLearning industry standards.
Features of JoomlaLMS
Create online courses in minutes
Multi-language user interface
Control courses display
Design media-Rich courses
Manage access level
Configure course settings
Keep your content organized
Create surveys and quizzes
Use 14 different question types
Variety of LMS communication tools
Track learners' performance
Selling courses and processing different kinds of payment
Transform education with mobile learning
Highlights
Enhance joomlaLMS functionality with 3rd party integration
Highly customizable and user-friendly LMS
Different Types of Native Subscriptions with native payment methods
JoomlaLMS branded mobile app support
Pricing Plan
Trial: Free trial available.
Standard: Starting from $299 annually for 100 users.
Professional: Starting from $799 annually for 100 users.
Enterprise: Custom pricing.
SP Joomla LMS
SP LMS is a multi-purpose Joomla LMS extension suitable for numerous education concepts. For managing the experience between students and teachers or trainees as they interact with e-learning content SP Joomla LMS provides the simplest platform. It is specially designed to re-create an e-learning solution for small/medium organizations and compatible with various education-related templates.
It was tailored to the needs of schools, universities, companies and other education areas. Also use it to develop online courses and create learning content on any subject and generate revenue by selling your courses to your customers, students or partners. SP Joomla LMS gives you almost everything you need to build a profitable eLearning platform from your knowledge or life experience.
Features of SP Joomla LMS
Courses and lessons management
Option to choose Free or Paid
Course review & rating
Video URL and attachment system for lessons
Quiz (Duration time, Test Mode, Type Free or Paid)
Paypal, Bank Transfer, and Direct support
Certification system
Teacher's profile management
Events management with a calendar module
LMS Dashboard with basic statistics
Light & responsive design with User–friendly interface
Multi-language support with Joomla ACL
Cart module with price discount option
PHP 7.2 compatibility
Highlights
Easily sell your courses using a PayPal Payment Integration
LMS Dashboard with basic statistics
5 modules (for courses and events) included
Support for over 20 popular currencies
Pricing Plan
Personal: $47 for Individuals
Business: $79 for Businesses & Freelancers
Developer: $239 for Agencies and Developers
Wrapping Up
That was the list guys. We are trying to bring the best of the best Joomla LMS Extension for you. Which one did you use? Don't forget to share your experiences and your valuable opinions regarding the list in the comment section below. We always value your opinion and suggestion.