Halloween Treat: 30% OFF on ALL WordPress Themes and Joomla Templates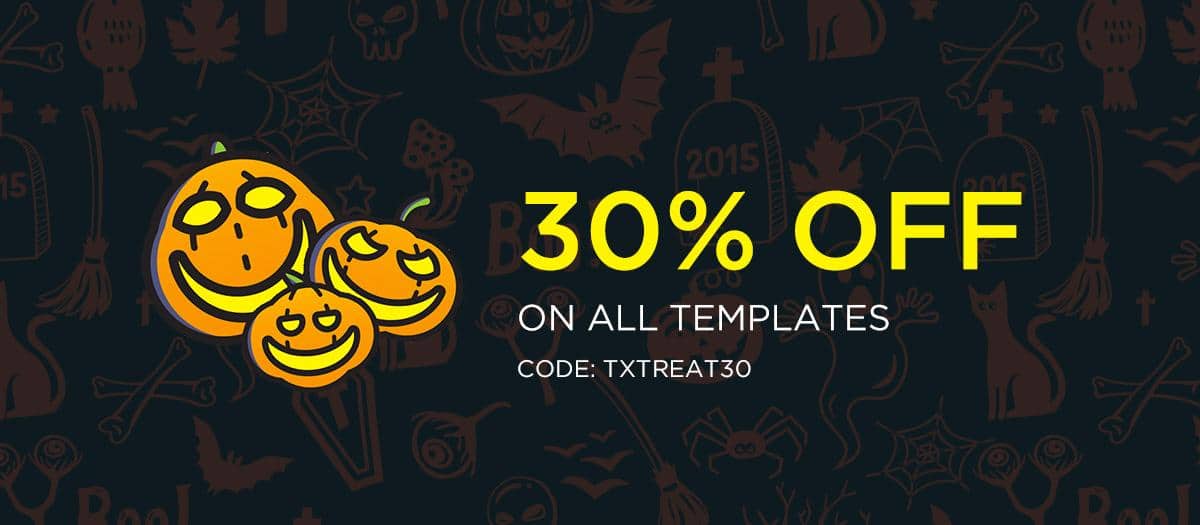 Hi everybody…
Wish you all a spooky and joyous Halloween!!
Every year repeats itself. Every years we get chance to get closer to our nearest and dearest people and celebrate some of the social events like the wired, and full of ultimate fun, Halloween. Thankfully, Halloween is drawing near and people started exchanging trick and treat again.
We believe good things are worth repeating and for the third time in this year we're going to spooked to bring you a little Halloween treat. Get ready for an awesome and spooky gift from ThemeXpert.
Enjoy a flat 30% off across the all ThemeXpert products including Joomla templates, WordPress Themes and DigiCom extensions.
Use the coupon code: TXTREAT30 while checkout and our system will automatically applied you 30% discount. The discount code would be valid till November 1, 2015.