Future of Joomla! - Is it Still Relevant in 2023?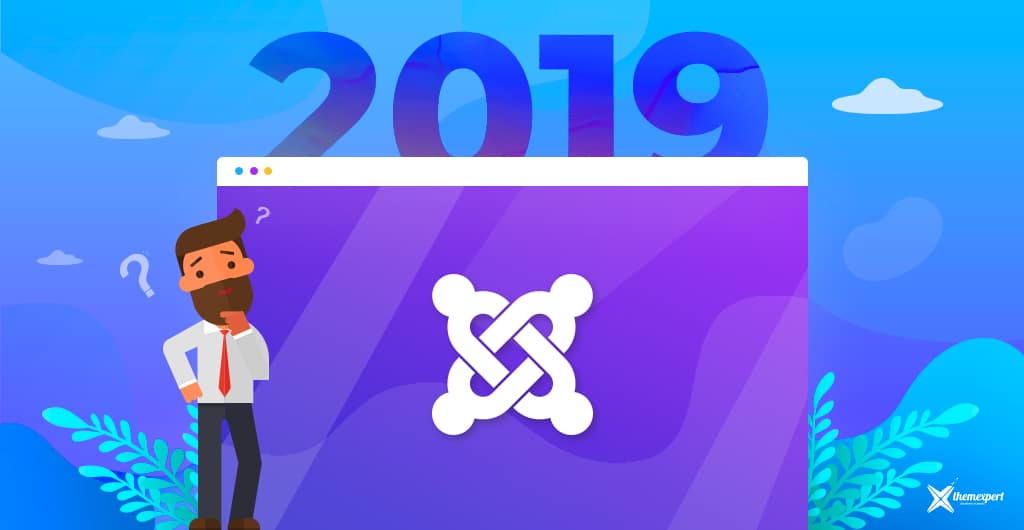 ​ Since the beginning of Joomla era, it is considered to be a prime choice for many developers as well as business website owners. Alternatives always...
​Since the beginning of Joomla era, it is considered to be a prime choice for many developers as well as business website owners. Alternatives always create competition, and that's the reason now we have multiple CMS platform except Joomla.
At now, Joomla and WordPress are the top two competitors in the market, yet they have their own purpose of using. According to BuiltWith, around 33.27% of top CMS websites are built upon WordPress, and only 1.77% are Joomla made. Almost 60% of CMS market shares are holding by WordPress while Joomla is yet so far.

However, Joomla offers some distinct benefits, which makes Joomla the 2nd largest CMS platform indeed. Joomla's version 3 is used by 66% of all websites that use the CMS platform. It is also popular in the business-oriented site where 9% option for Joomla.
But, "Is Joomla CMS Still Relevant in the Year 2019?" Eric Nicholls raised the question on Quora.
The most relevant answers we found from Quora regarding this question,
​In my opinion, Joomla in 2019 is at a high state - being more powerful and stable than ever. It is a great choice among the numerous CMS platforms for building websites /platforms/applications of a wide range.
The core product comes with many features built-in out of the box:
Content Management that allows a good content organization (categories, tags)
Media management
Advanced & Flexible Menus System
Users & Roles with a good Access Control & Permissions Management
Custom Fields
Privacy Tool Suite (GDPR)
SEO
Multi-language websites
A decent customizable templates' system, that allow unlimited modules' positions and supports overrides
Easily extensible via the Extensions Manager
Easy Updates for Core and Extensions
Stable and as secure as possible
Organized and structured code-base - (MVC)
Supporting recent web technologies and software (e.g. PHP 7+) & compatible with the majority of the hosting companies; and many more…
​Despite the fact that using the core Joomla allows to build and manage complete websites of many types, there are some really good extensions that add additional functionality and features:
Many great templates (with quickstart packages)
Page builders
e-Commerce
Flexible blogging and community builder extensions
Powerful Forms extensions that not only allow to setup a contact form, but will allow to build complete applications - integrated into your database tables or based on custom tables.
Directories of any type (e.g. business, real-estate, hotels - booking systems, etc)
Multi-sites functionality
Custom Extensions Builders (Templates, Components, Modules); and many more…
​So, I really think Joomla should be considered as a strong candidate for a wide range of websites types in 2019, as it combines flexibility, stability, extensibility, it's constantly maintained and updated and offers a good level of security, considering the wildness of the web today.
My advice though is that if you need to build a really good and efficient website - on whatever platform/CMS- you always need to hire an expert, to have it done right.
​Certainly! Joomla fits perfectly in the middle ground between WordPress and Drupal. It is one of the top 3 CMS's.
Wordpress is far more common than Joomla because it is much easier to use than Joomla; especially for small websites. However, Joomla offers far more capabilities.
In general, Wordpress is good for individuals and small companies. Of the three, it is the one best suited to the DIY group. Online page builders like Wix are a sensible alternative to WordPress. Joomla is good for companies with 5 or more employees. It is best when in the hands of an experienced professional. Drupal is good for the largest corporations and is best in the hands of multiple professionals.
Like WordPress and Drupal, Joomla is seeing constant improvement. Version 4 of Joomla will add support for the latest technologies and is expected to be released sometime in 2020 - probably the first half of 2020.
If you need a website that is has more advanced capabilities, and a more advanced "look", than a traditional WordPress website -- and you do not have a "team" in place to develop a Drupal website, then Joomla is the perfect choice.
Joomla is the middle ground in both easy of use and capabilities, And, it is a perfect fit for its role.
​Yes, Joomla will be still relevant, being ranked 4th most widely deployed CMS platform. However, it is an increasingly competitive market with WordPress dominating the lions' share of the industry. For Joomla to compete successfully, it must find a niche under-served by WordPress at the higher end of the market. The competition at the higher end of the market is with Drupal.
Joomla continues to support its client base with consistent updates and enhancements, and version 4 is in its alpha stages.
Off-course Joomla is relevant in 2019 and even getting more powerful everyday. You can see the Joomla 4 feature list for it.
Let us shed some light on it:
Disclaimer: At ThemeXpert we work daily with Joomla, WordPress and other platforms and we are working on both platform 10+ years.
As a template and extension developer ourself we are seeing constant growth of our business every year. Joomla fit perfectly between WordPress(noob) - Drupal(expert/enterprise). It helps us making complicated website with extensive web development service.
Feature wise
Joomla core comes with lots of necessary features that, if you need in WordPress, you've to install many plugins for it. Installing so many plugins definitely decrease your website performance and add maintainability issue.

For example:
Custom Fields
Language management
Powerful Access Control
Privacy tool(GDPR)
Advanced menu system

And the list goes on…
It's 2019, and Now You Can Make
What Do You Think?
This is all we have. ​What is your thought regarding this question? Let us know your standpoint in the comment section below. If your comment is relevant enough, we will definitely feature your opinion in our next blog.