Build Your Next Web Forms Using FormGet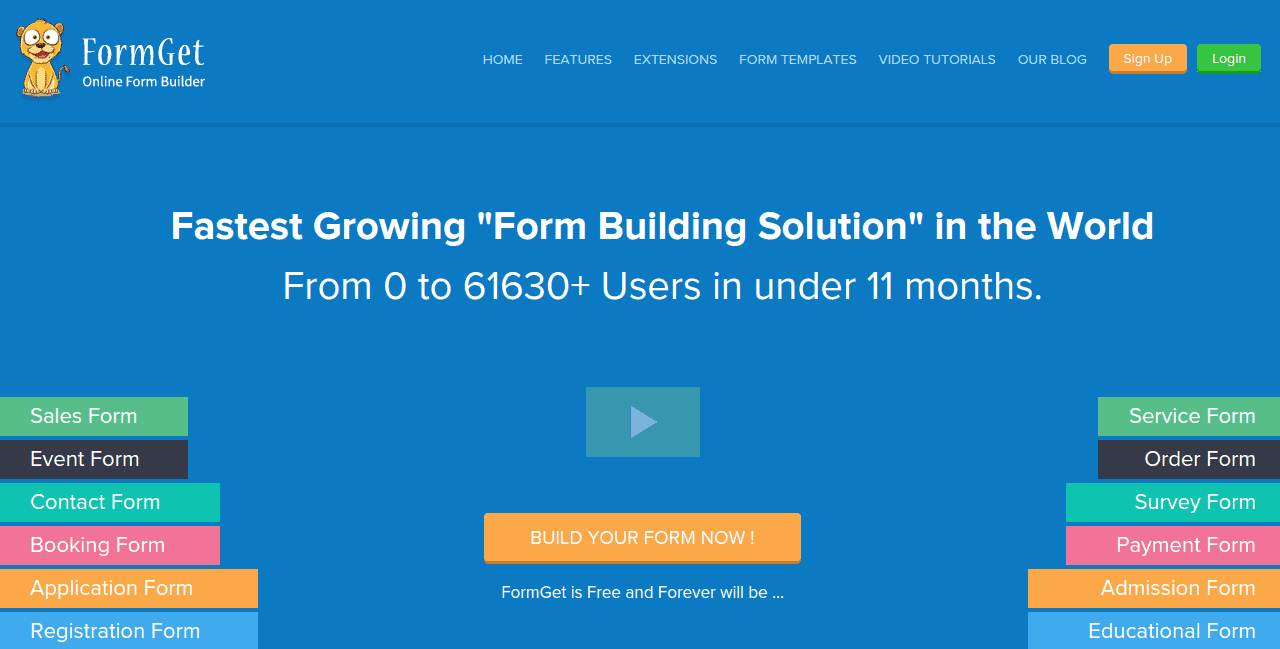 A Web form is considered as important as the landing page of a website. A landing page invokes visitors to get themselves into your funnel and a web form shapes your visitors into customers. The goal of your web form could be enticing your visitors to subscribe to a newsletters, sign up for an account, or get them to have am online purchase from your website.
 So, web forms are one of most essential elements of a website. A website could have multiple form to perform multiple tasks. If you have to manage all your forms and it's information separately, it could be time consuming and sometimes becomes confusing. There are numerous of tools claims to be the best in form building, but they found limited in practical implementation. Are you thinking which tool is helpful in practical right ?
I found an online form building and management tool FormGet, which comes with complete feature to create web form and manage leads. FormGet comes with total web form management system. With FormGet you can not only create newsletter subscription, account registration, online payment form but also manage them from a single dashboard. One of the most interesting things about FormGet, you can use built-in custom form templates and set conditional logic to display your assigned form fields based on the user input behavior. Have a look on the features FormGet, that tool comes with.
FormGet Features
01. Multiple built-in forms with various styles
Every website has its own color scheme, and FormGet comes with option handles to assign forms any color you want. If you excited to know about pre-built forms have a look below  here are those.
Feedback form
Booking form
Consultancy service form
Helpdesk form
Contact form
Mailing list form
Job application form
Survey form
Workshop registration form
newsletter signup form
Invitation form
Online order form
If you want to browse more template. Head over to FormGet Form Templates directory.
02. Single Dashboard
You know FormGet facilitates to create multiple form for performing numerous tasks. If you have to switch dashboard to dashboard only to manage manage individual form, it would be really an awful job. Don't worry FormGet has made things easy for you. You can manage all your forms and capture your entire clients' or customers' data from a single Dashboard with email notification.
03. Click and Build
When we think about a component of a website, you generally think to code for that. But I say, don't afraid. You don't need to code for a single line of code. Just click on the fields you want to add to your form and you are done. To create the your form have a look in video tutorial of Neeraj Agarwal, founder of FormGet
04. Reliable Payment Options
When you run an online business or eCommerce websites, payment tracking system sometimes make you think a lot about its form design. But with FormGet, you can securely take payment from your clients and customers with enticing layout. FormGet provides number of payment extensions including PayPal, Stripe and many more.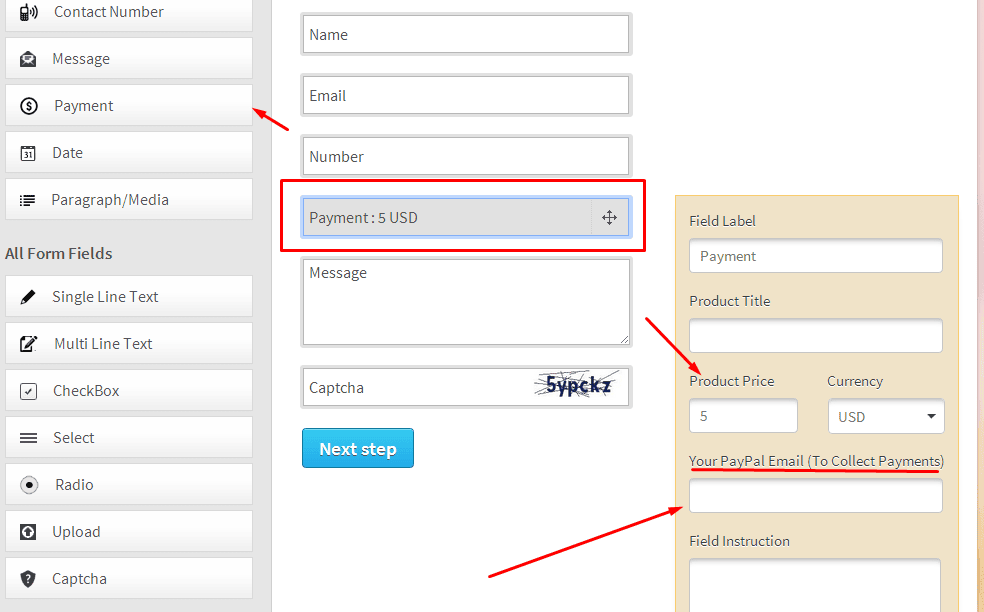 05. Prevention from spammer
We all know today's web are full of spammers. Even we have to configure our personal mailbox to prevent spamming time to time. In ThemeXpert we turn off our all default form of demo templates. Do you know why? Because of spamming, we had to lose tons of Bandwidth in previous. Thanks to FormGet for the options to customize forms to get rid of spammers.You can run captcha test before submission to prevent spammers.
06. Help Desk Integration
Providing technical support is a one of the most essential parts of an IT business. At ThemeXpert we have 56k+ clients 80% love us for our after sales forum support. Now the question is what is the benefit of the HelpDesk. Helpdesk provides the customer or client with information and support related to a company's or institutions' product and service. If you integrate your Form Get with HelpDesk, it will open a ticket for every support related submission to seek your quick attention.
07. Apply Conditional Logic
One of the coolest feature I found amazing is the application of conditional logic in Form Get. You can change any of your subsequent form fields based on your users' previous input. Have to look at the video below to set your FormGet form logic.
08. Email Integration Module
Email marketing is considered one of the key parts of Digital Marketing. And forms play a vital role in conversion. At ThemeXpert our 20% of our revenue comes from monthly newsletters. If you are the owner of a website, and your conversion goal is to collect emails. FormGet are great tools to collect emails. For email marketing you have to use email marketing services such as Mailchimp, Aweber and many more. And Form Get provide an API for Mailchimp, Aweber and many more.
09. Collect Leads without a Website / Landing Page
Suppose you want to run a survey among your twitter or Facebook friends, but don't have a website. Just create a form in FormGet, host the form in your self-hosted website and share the link everywhere you want. And finally you will accomplish your task without spending a handful of money and time.
10. Data Security
You might be thinking, I might have missed an important feature that about data security, right? Ok, I am coming to the description. Formget is a cloud-based application that stores your valuable data into the cloud storage server.
Conclusion
You might have noticed you post 3rd party product review for your convenience. I don't post any 3rd party product review before using and having experience of it. We use FormGet at ThemeXpert and we find the tool awesome. I have shared only the features, we experience at ThemeXpert. FormGet comes with more useful features than I mention in my post. If you think, I missed other important features of FormGet. Please add it comment below, We really appreciate your suggestion.
Which form builder are you using for your website or business ?