How to Select Best Web Hosting - A Comprehensive Guideline

Imagine you are going on vacation with your friends, you've saved all year to have one week off. Even you have double checked that you have put your pink swimming pant in your bag then You got call from your colleague screaming 'our site is down'. You get off the car and start calling your hosting company to find out the reason why it's down. They told you we are checking your issue and informing you after 15 minutes.
After 30 minutes you call back again, they said they are still working to figure it out, your weekend is squeezing and your site is still down. It's now the 3rd day your sales is still submerged and your existing clients have started sending mail for refunds. All things could have because of an imprudent decision in selecting a WordPress hosting company. (real story)
Checklist of selecting Web Hosting company
Making a prudent decision on selecting a perfect web hosting company could be slightly tough. Before selecting a web hosting company, you have to be aware of many aspects. Have a look at the aspects I have made based on my experience. All are in question and answer.
Do you have a clear understanding of your hosting needs?
Know thyself. It's an important role in life and it's also important in selecting a hosting company. Before selecting a hosting company, We should have a clear understanding of our personal needs. Even having a clear understanding of personal needs leads you to take a cost-effective decision for yourself and your company. Answer these basic questions about your current and future need. It helps you in picking your hosting company easily.
What's your site's traffic level?
Website traffic is one of the key aspects to go for a hosting company. You must have a clear understanding of your website's daily, weekly, monthly, yearly traffic rate and the possibilities in future.
How much storage your site require ?
Take a look on your site, How much media-rich-contents like photo, videos does your website contain and how much media content and files are being added to your website from your user end.
How much speed your site requires ?
Speed really matters for a website. It even bears the testimony of company. A statistic shows an average user spends less than five seconds before hitting the "back" button.
If your site goes down, will be matter of losing visitors and money ?
This should be given the first priority while judging your personal need. But i put it in last. Because all 3 of the points are not less important of this. But when you answer yourself. How much money and how many visitors you will lose after your site goes down for a while?
What type of hosting plan you should select
After evaluation your personal requirement, you want to choose for a hosting plan. Obviously it should be a premium hosting plan. Because Free hosting companies will not responsible for any kind of damage. There are mainly 4 types of hosting plans available on the market.
Shared hosting : The most common and in my opinion the cheapest WordPress hosting & Joomla Hosting plan ever. Most people start with shared hosting and it's perfectly works fine in most of the websites. With shared hosting your website is placed on a server with hundreds of other websites. You Will get your own slice of the server, but within certain limits. It's managed hosting plan, you do not need to pay attention for server configuration.

If your site gets tons of traffic, shared hosting many slow down your server.


Virtual Private Server (VPS) or Virtual Dedicated Server (VDS) : The next step up from shared hosting. This type of hosting company uses virtualization software to run several sites on the same physical server. You will be the only one using your virtual server. I mean you will technically on a shared server, but virtualization software is in place to offer the feel of a dedicated server. VPS is available both in managed and unmanaged. Also, you can opt for Windows VPS or Forex VPS. But it cost more and works usually faster.
Dedicated hosting service : The 'gigantic guys' coming in. Dedicated hosting service gives the site its own server. So, You do not need to share a server with anybody else. Even you get faster speeds, no impact from others. If you site are overloaded with tons of visitors, the dedicated hosting service is for you.

This service is slightly expensive available both in a managed and unmanaged plan.


Cloud hosting : A newly born method of hosting. Cloud hosting not only ties in single server, but also copies in multiple server and multiple location. This service is pretty popular killing downtime of your site. Cloud hosting allow you to change your server config anytime and pay what you have used.



There is no monthly commitment or so its just 'Pay as you go'.
What is the difference between managed and unmanaged hosting plan?
When you are in decision in selecting a hosting plan, The word "Management" may drive your decision in a great extent. Managed and unmanaged are a policy of the hosting company. Who is going mange your site.
Unmanaged Hosting : Provide you a complete control and freedom over your server. It's popular for its low price. You should ready to handle all stuff to setup your server even you have to spend time managing it. You have to apply all your security patches and update your software stack yourself.
If you don't have sufficient expertise and time, then manages hosting is for you.
Managed Hosting : Mainly hosted by the web hosting company. You do not need to set up everything from scratch. You don't need to install security patches and spend time removing malware. Your web hosting company remains responsible for all necessity initiative to live your server neverendingly. Managed hosting service is pretty expensive.
If you are not comfortable to manage your server, you can go for mange hosting service.
Which things to know before selecting the Web Hosting Company ?
After judging your personal needs and other technical aspects, you are stepping toward selecting a web hosting company. Before taking a final decision picking a web hosting company. There are so many important factors to know.
If service breaks down, your website will not alive and still paying for server while losing your potential customers and revenue at the same time is pretty pathetic. Even your customers won't care to ask refund when your hosting company won't respond to you. Check the following aspects when you finally go to finally select a hosting company.
Company standing :

The reliability is key to business. Though a hosting company offers you an eye popping offer, you can not go with them who are not trustworthy. Check first, How long has the hosting company been in the hosting business and what is their status and standing in the community. Read review about them on WebHostingTalk
24/7 Customer Service :

The biggest and renown company in online is famous for their support. On the perspective of hosting company it is mandatory. Check and even double check, Does your hosting company provide support 24/7? Not only in chat, but also in phone. Even in weekend.
Quick adaptation to latest technology :

Cutting-edge technology can create high benefits for businesses that are willing to be early adopters. Advance technology come with the solution of previous disadvantages. In web technologies are updating day by day. If your hosting company are not onward in adopting the latest technology, your site may fall in endangered anytime.
Zero Downtime: You may face extensive loss when your site goes download in a couple of minutes. Check their uptime report and take decisions. You should also have a separate incident management plan in action in case of an emergency.
CMS Specialization :

CMS specialization in one of the key aspect in selecting a hosting company. If your site is in Joomla! CMS, you should chose the specialized in Joomla hosting provider. Working for specific CMS can help hosting company to adapt new technology and provide news fix easily.
Service Level Agreement :

SLA is the affidavit of an agreement signed both you and Hosting company. It is not that important intended before. But you should aware of this, so that you can claim for your future deprivation.
Best suited hosting company for your website
When you are confident you have perfectly calculated your need and which hosting plan is best suited for your company then you should not make any delay. Because, Time is money. The hosts in this list are all excellent options, however for those using WordPress, selecting a managed WordPress hosting option might be easiest. So, let's enjoy the list
Cloudways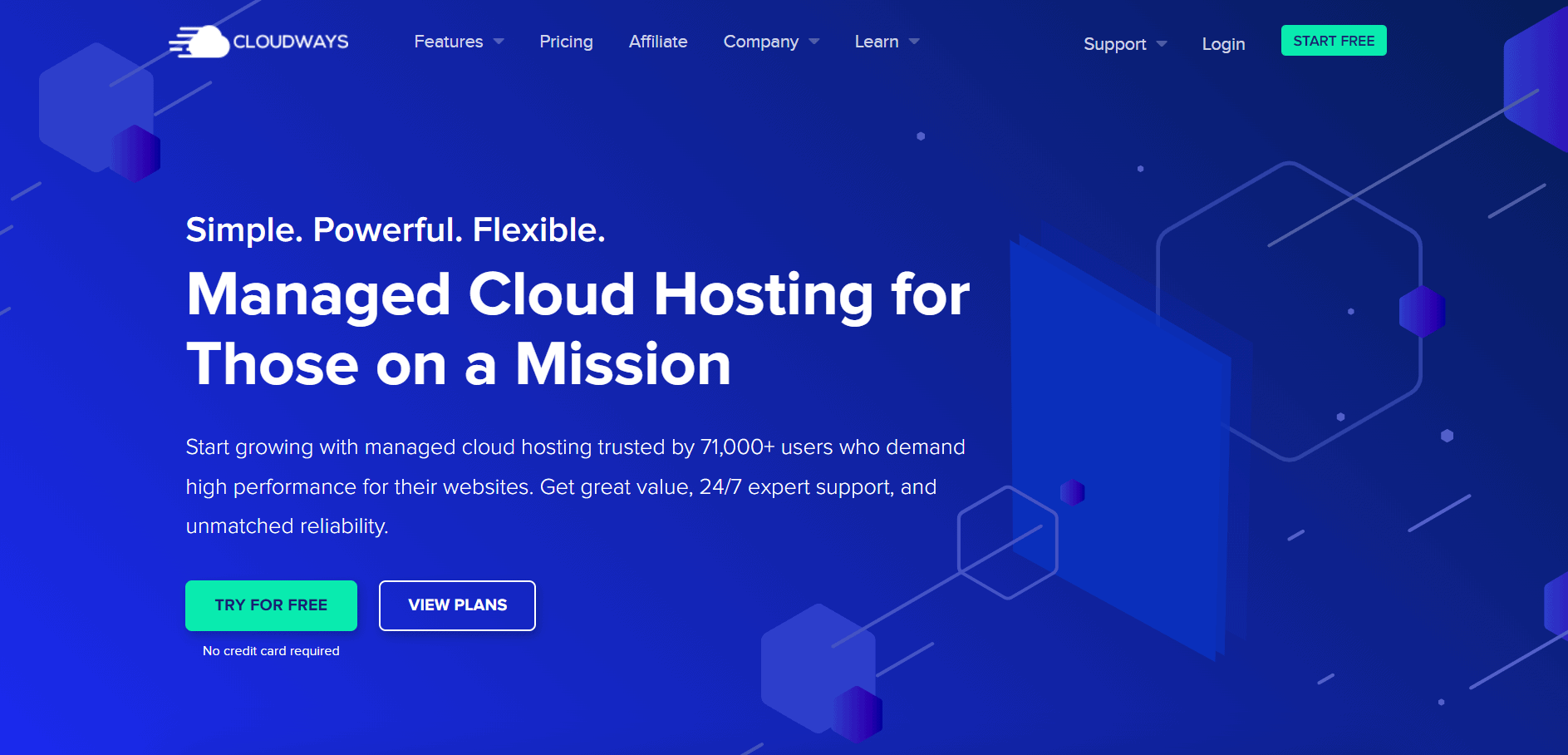 When choosing WordPress hosting for your website, it's recommended to always opt for a managed hosting provider. And the name Cloudways resonates the highest when we talk about the best WordPress managed hosting providers.
The reason behind Cloudways' popularity is its reliability, instant speed boost, and scalability, among other many features. Moreover, its pay-as-you-go pricing models facilitate users of all kinds, saving them costs by just paying for the resources they use.
Cloudways allows you to choose any of the five leading IaaS providers: DigitalOcean, AWS, Google Cloud, Vultr, and Linode, for maximum security, 99% uptime, and ultra-performance.

The above factors combined are why over 250,000 users trust Cloudways WordPress hosting as the optimum hosting solution for their websites.
SiteGround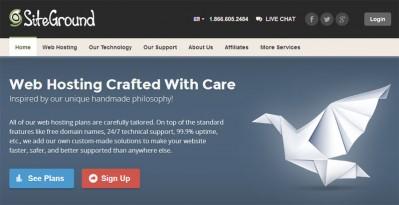 SiteGround is one of the most notable hosting company in the arena of web. The company provides hosting for personal sites, small-medium business, even popular for large and enterprise sites. SiteGround has been in hosting business for 11 years. They have 1,000+ servers around the US. They provide shared hosting, dedicated hosting, cloud hosting as well with 99.99% uptime.
They are mainly famous for Joomla CMS and won award for "Best Joomla Host" award 2010. Our main site (ThemeXpert.com) running on siteground server and we are really happy with their server performance and support. Their support guy is really proficient and helpful and they are available 24/7 both in chat and over the phone.
Rochen

Rochen is the name of such a renown considered with name Open source Joomla CMS. All Joomla official websites are running on Rochen's server. Rochen was founded in 2000 currently operated by team form United States, United Kingdom, Canada and Australia. They provide Shared Hosting, Cloud hosting (under the name Managed Cloud Servers (MCS)), VPS hosting (Under the name Managed Dedicated Servers (MDS)) as well.
They are specialized for Joomla hosting provide but they provide hosting for WordPress, Drupal, Magento. Their support is greatly available both both in Chat and phone.
Cloudaccess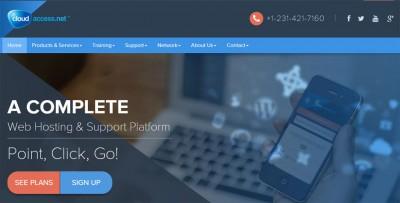 Cloudaccess is award winning Joomla! hosting company after Rochen. They specialized only for joomla The officelical demo service of Joomla is running on Cloudaccess server. Recently they launched the specialized hosting service for WordPress. Their service is really awesome, you will find tons of video tutorials and tips and trick they created only to educate their clients.
Their 24/7 support is fantastic. If you want to test their service, you can host your site for 30 days trial under a subdomain of cloudaccess.net
Cloudaccess is giving our clients 20% discount on their shared hosting plans.
Bluehost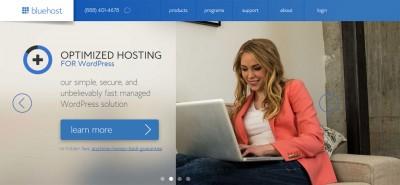 Bluehost is 20th largest hosting company in the web hosting industry. The company was founded in 1996. After about 1.5 decades later, they are powering over 2 million websites. It's really a great achievement. They provide shared, VPS and dedicated hosting in a flexible pricing. Even Blueshot is famous for WordPress optimized hosting plan. So does Joomla.
Bluehost is famous among those companies, who are using the latest technology and follow the latest trend. Their uptime report is praiseworthy. They are really helpful available 24/7 over chat and phone. Even provide money back guarantee between 30 days.
Arvixe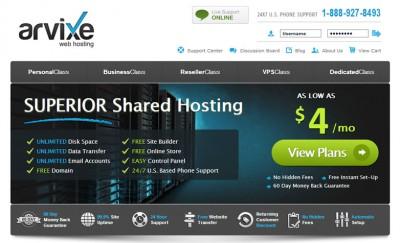 Arvixe has been one of the greatest hosting company ever. The ThemeXpert demo server is running on their server. We really satisfied with their service and support. They started their journey in 2003. They provide personal (PersonalClass), dedicated (DedicatedClass), VPS (VPSClass), and doing great in Business Class hosting with 99.99 uptime guarantee.
They are available 24/7 both in chat and phone support. Even they provide 60 days money back guarantee
Arvixe is giving our client 20% discount on there all shared hosting plans use coupon themexpert20
All hosting companies are listed above comes with several plans and services to get you started right away. We are going recommend two chepest only for developers, who have about knowledge server management and setup.
Digital Ocean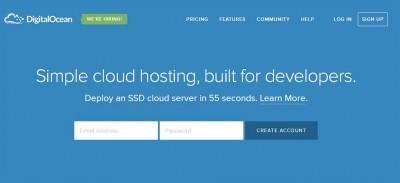 DigitalOcean is the simplest and fastest cloud hosting provider specially build for developers. They are always onward in selecting latest technology, DigitalOcean adopted a technology, you can create your own cloud server with SSD only 55 seconds. Their pricing is really flexible. They provide hourly and monthly pricing plan.
There pricing started from $5 and its enough for a small blog or website. You can upgrade your server anytime thanks to the cloud hosting service.
Their support is fantastic and they have the biggest tutorial and a knowledge base collection on the web.
Webempresa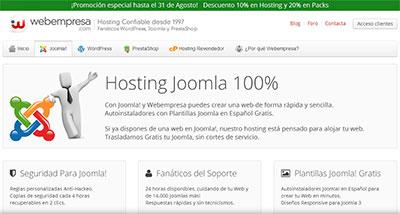 Webempresa is one of the most reliable hosting company form Europe. The have created a plethora of resources to train up their clients. They provide a manage hosting, keeping mind about your needs. Guys behind Webempresa are extremely professional and experience enough to provide quality secretive as well as instant support. Webempresa provides hosting for all popular CMS with 24 hours chat and ticket support
RamNode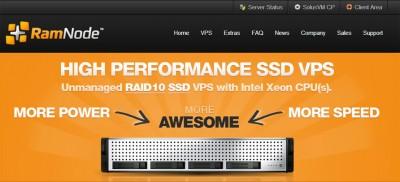 Unlike DigitalOcean, RamNode provides cheap yet powerful cloud hosting server (aka VPS cloud). They have $5 hosting plan sufficient for small/medium business sites or blog. All their servers are unmanaged, but they care about DDoS protection and other security.
Their support is awsome, our one of the sister concern site Themegroves.com running on RamNode. Even their uptime promise is really appreciable. We really have 99.9% uptime facility.
Conclusion
Many of our clients send us emails asking which is the best hosting plan. I mention before its slightly difficult to select a perfect hosting. And only in an email, really difficult to answer. So, we might have ignored such emails. I think, you guys would get the perfect answer of your questions from this article. I hope now you will be able to select your host easily and of course we are here to help :)
Does this article help you to choose perfect hosting plan ?