How to Backup a Joomla Site Using Akeeba Backup:Step by Step Tutorial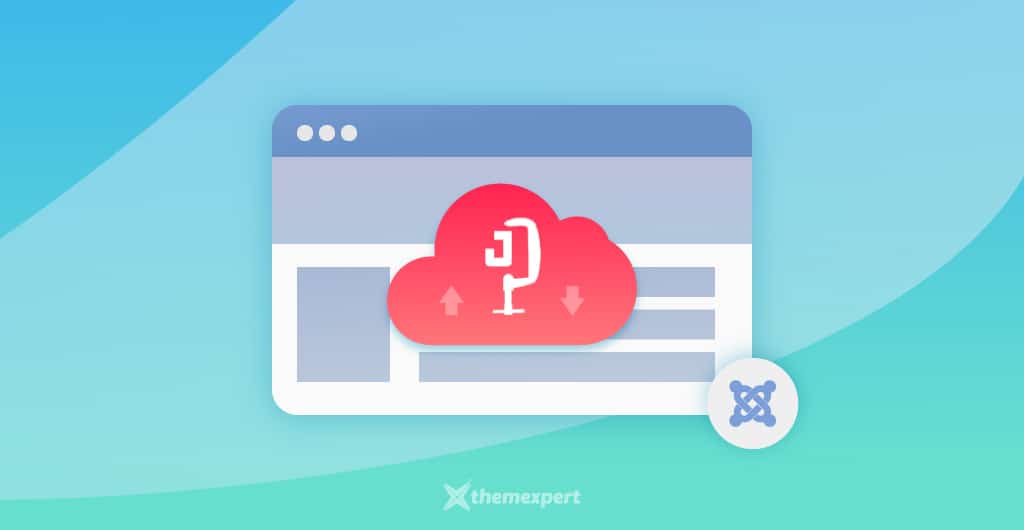 If you've heard people talk about the importance of backing up websites in the past but aren't really sold on the idea it may seem like an unnecessary waste of time. Because the truth is you are unlikely to run into any issues on a regular basis. But all it takes is that one small issue to arise and your entire website will be gone forever.
In this article you are going to discover the key reasons why you need to keep your Joomla website backed up, how to perform Joomla backups, and how to manage the storage of your backups for many years to come.
Read on to learn exactly what you need to be doing about Akeeba Backup.
Why Joomla Backups are Necessary

​
We all know we need to back up our computers files in case our computer breaks, and your website is no different. There are countless reasons your website could break, and overlooking them could be a costly mistake.
Most businesses will spend thousands of pounds on Joomla development and extensions, making your website one of the most expensive assets you have!
The number one most common time websites are prone to breaking is during updates. Now don't get me wrong, you absolutely must be updating your Joomla website on a frequent basis to ensure your code is up-to-date and secure.
Theme and plug-in developers work hard to ensure their code does everything you paid for, but because Joomla has been downloaded over 35 million times - it's hard for them to test the code across every scenario.
Another reason you need to be backing up your website is the sheer amount of hackers online. These hackers love nothing more than getting into your website's code and injecting viruses, links and more to destroy your company's website.
There's also human error, server crashing, missed invoices from the host and more that I've seen cause Joomla websites to break.
And if that doesn't scare you into backing up your website right here and now I don't know what will!
Companies who take regular backups of their Joomla website have the peace of mind that anything a hacker does to their website can be easily undone by rolling back to a previous version of their website and increasing their Joomla security.
Hopefully at this point you understand the importance of backing up your website and want to get stuck right in. Well the good news is that Joomla has an amazing backup extension available that does everything you need and doesn't cost a penny! And it's called "Akeeba Backup".
With so many Joomla backup extensions out there, why should we use Akeeba Backup?
The main reason I suggest you use Akeeba Backup is that it is actively being used by thousands of other websites across the globe. This high demand for Akeeba Backup means it gets regularly maintained by the extension developers and is constantly getting better.
Plus having over 1000 reviews on the Joomla Extension Directory is always a good indicator that you're onto a winner! And the fact that the free version gives you everything you need to perform a full Joomla backup gets a few extra bonus points from me.
Akeeba Backup, in many cases, can perform an entire backup of your website in under 2 minutes (which is quite amazing when you take into account the amount of money and time it would cost to rebuild a website in the event of a disaster).
How to Setup Akeeba Backup in Joomla
The first step to getting Akeeba Backup on your Joomla website is to head on over to the Joomla Extension Directory and do a search for "Akeeba Backup". Alternatively you can click here to be taken directly to the extension download page. Once you're on the download page for Akeeba Backup make sure you download the version for Joomla, and not WordPress.
After you have the Akeeba Backup extension downloaded locally on your computer, you now need to go into your website's backend by going to yourwebsite.com/administrator
Next, in the top menu, go to Extensions > Manage > Install. That will bring you to a page where you can drag and drop your downloaded Akeeba Backup installation file (as shown in the image above).
After Joomla finishes installing the extension you will be greeted with a message that says "Installation of the package was successful."
You should now be able to go into the Akeeba Backup extension by going to Components > Akeeba Backup.
You will then get a pop up message alerting you to the fact that we need to configure Akeeba Backup. Simply click on the green "Configuration Wizard" button to let the extension configure itself.
This may take a while to configure, and it is of the utmost importance that you do not close this page whilst it is doing its thing. Many people believe the page has frozen as it doesn't move much for a considerable length of time (around 3 minutes), so be patient and wait for it to come up with a new page that tells you it has "Finished Benchmarking".
And that's all there is to it! You are now the proud owner of a Joomla website that has Akeeba Backup installed and ready to go.
How to Backup Joomla with Akeeba Backup

​
Now that we have Akeeba Backup on your website, performing backups is easy!
If you're still on the finished benchmarking page shown in the screenshot above simply click the "Backup Now" button to get started.
​Alternatively, if you navigated away from the finished benchmarking page go to Components > Akeeba Backup and click on the button that says "Backup Now".
This will then take you to a page where you can give the backup a description, password and comment. For the most part, there is no need to do anything here as the default description will include the date the backup was taken (which is the most important piece of information you could store about this backup).
If your website is undergoing some fairly major changes, you may want to add into the description that this is a backup that was taken prior to said changes. But for this example we're going to go with the default.
Simply click the "Backup Now!" button to start off your back up.
This may take some time, depending on the size of your website. Again do not navigate away whilst Akeeba is performing the backup and be patient.
After your backup is complete you will see a message that says "Backup Completed Successfully". That lets us know that the backup has been completed and is ready to be downloaded.
Click on the "Manage Backups" button to find and download your backup. That will take you to a page where you will see all of your Akeeba backups.
Simply click the green "Download" button and save the backup file(s) locally.
Note:
If you have FTP access to the website and you understand a little bit about website files, it is safer for you to download the Akeeba Backup files through FTP than it is to download them through your internet browser.
99% of the time you'll have no issue downloading your backup through the browser, but you are always better off through FTP. If you'd like to download your Akeeba Backup files through FTP, they are located at: /administrator/components/com_akeeba/backup
​

​
How to Store Akeeba Backups

​
Here is the most important part - you now need to come up with a strategy to store these backups. Because taking a backup alone won't save your site, you need to keep the backup safe!
I recommend storing your Akeeba Backup files in multiple locations.
Store them locally on your computer for easy access.
Store them externally on a hard drive or memory stick as a backup.
And store them in cloud storage as a backup of a backup.


It may seem excessive, but you'll thank me if you ever need them.
Closing Notes
So now that you know exactly why you should be backing up your website, how to backup your website and how to store your backups - it's over to you.
Don't procrastinate on backups because it will come back to bite you. In fact, stop reading articles about backups and go back up your website now. But before you do that, why not give this tutorial a share across your social media profiles to show some love?
Author Bio
Dan Jones is the Lead Digital Marketer at Footsteps Design Ltd. He has a vast amount of experience working with Joomla and is heavily involved in the maintenance and updates of hundreds of Joomla websites throughout the UK.