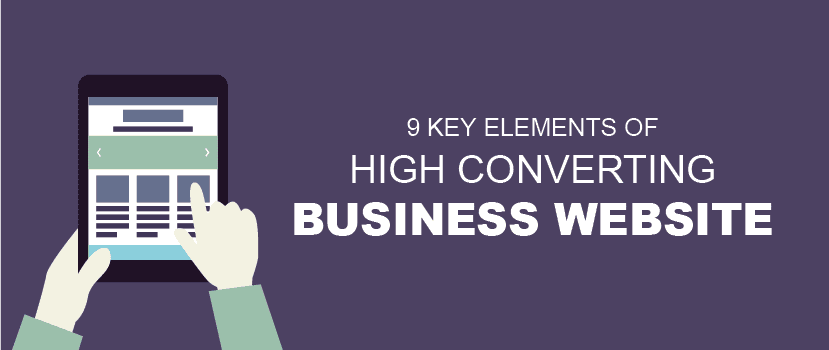 You have launched your own business online, you have invested more than half of your total capital to bring up a slick website interface and backend functionality. You are getting tons of expected traffic, but you are still unhappy because your conversion rate is extremely low. You might have tweaked your business model numerous time for the same regard. But your expectation is not kicked in 100%. It is because your website contains unnecessary element that's confusing your visitors to be converted.
You all know, our one of the goal is to educate our client, and provide you quality resources time to time. Couple of weeks ago we prepared an outstanding article 7 key elements for high-converting landing page. Hope, you found the article helpful. Today we are going to share 10 key element of high converting business website. Here are the elements.

Embed This Image On Your Site (copy code below):

01. Clear Navigation
A navigation is the key part of a business website and others a well. You have to prepare a funnel so that your visitors can easily be located in the information they are looking for. You know, you have a few seconds to impress your visitors and give them a reason why they will stay longer. If your visitors come to your website and have difficulties finding their ways around, they will likely to bounce elsewhere. So, Important information could be put on multiple pages, but navigation links must be placed and labeled clearly.
02. Focus on area above the fold
The area above the fold is the key to conquer of your business goal. It is important to place effective contents here, that describe your overall business motive without cutting to the chase. A place above the fold is considered the gateway of your business funnel. In this regard, you have to be tricky how you are going to place your information above the fold. Some UX engineers advice to place the contents in slider and some advice to keep contents static. We prepare all our business templates that your tailors with your business funnel easily.
03. Explanatory Service section
Service section is a key part of your business funnel. It contains the chunk of opportunities that your customers going to get from you. You have to be detailed, specific and consistent with this part. Service section is considered one of the convincing parts of a business website.
04. Well organised Portfolio Section
Credibility is one of the most important things, you need to establish in order to attract clients to use your product for the first time . The section contains a collection of professional materials of your total work, that represents your business skills and experience. It also presents an insight of your work ethics and quality, So, we can say the portfolio section symbolizes your overall business. If you want to impress your customers without diving into the details, focus on it. 60% of clients, converts from this section.
05. Testimonials and Case study
A study shows that 90% of customers say buying decisions are influenced by online reviews and case study to be accurate before purchasing a product. Testimonials of your satisfied clients/customers act like reviews And Case study of your previous project, give your customers a clear glimpse of your working strategy and approach of your problem solving.
06. Call to action
Call to action is one of the key elements of a business website, and considered the final streamline of a business funnel. The more you make it attention seeking, the more likely to make your visitors become customers. If you want to sell more product, create a call to action for your visitors from front page leading and to where they want to check out your product.
07. A compelling About Section
Whatever you term- About, Meet the team, About Us - website about us pages are important. Believe or not, It is statically proven "About Us" section is one of the most visited pages of a business website. People love to do business with human. About Us section make your business more human and inform your customers that there's a friendly team working behind. You might have noticed that people tend to like social media page that are officially verified. Verified pages, give them a reason to like a page because its represent human identity. In the same way "About Us" page represent your business identity.
08. Informative blog section
The blog is an important part of a business strategy. It helps to communicate with your existing and target clients. A blog gives you the opportunity to create relevant content for your customers and give them a reason to come back again. The more you contact with your customers, the more likely they are to buy from you. Focus on this section as a marketing tactic, it's considered as foremost marketing strategies to drive organic traffic to your website.
09. Numerous contact options
When you running your online business, whether it is startup, or million dollar company, a well-designed and easy to approach contact page is essential. Clients/customers are always curious. They want to reach anything to get their question answered. So, overlook your contact page, and be sure it processes all your support channels including phone numbers, email, live chat and social media contacts.
Our recommendation for perfect Business Template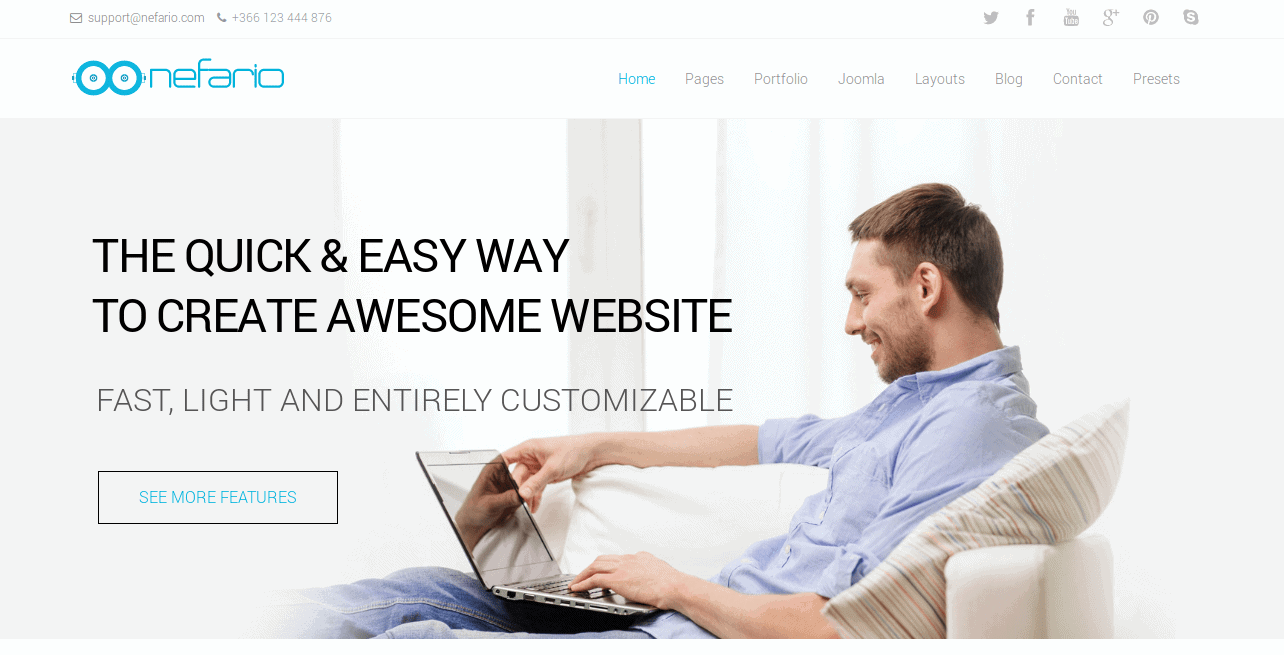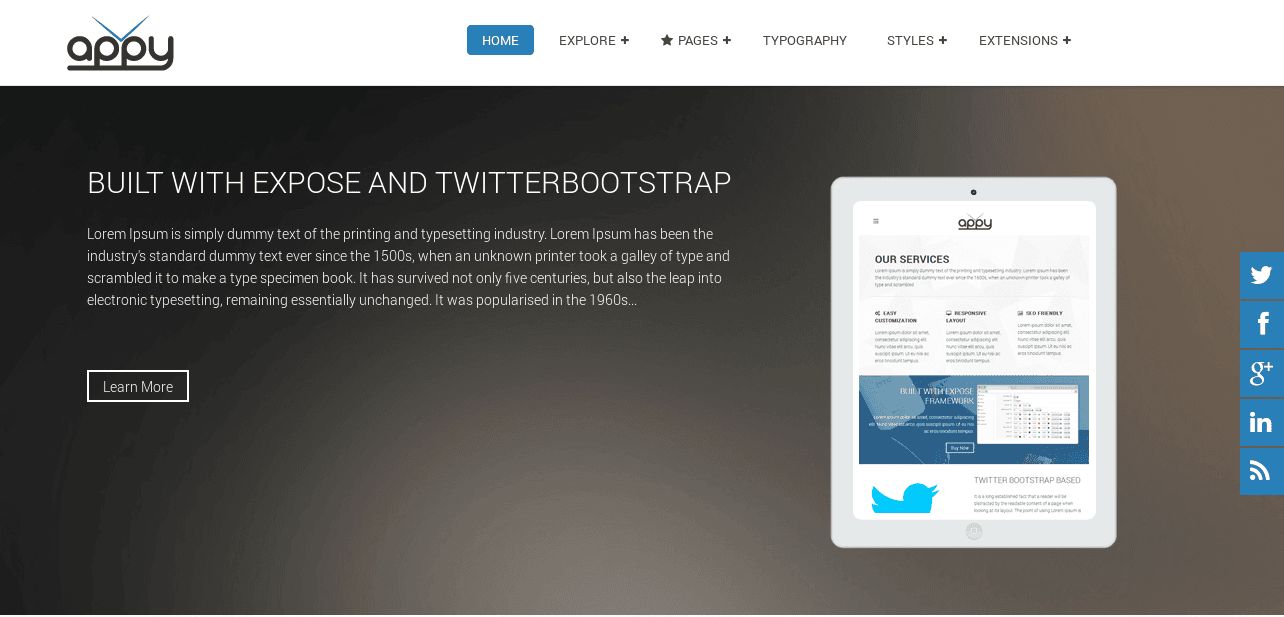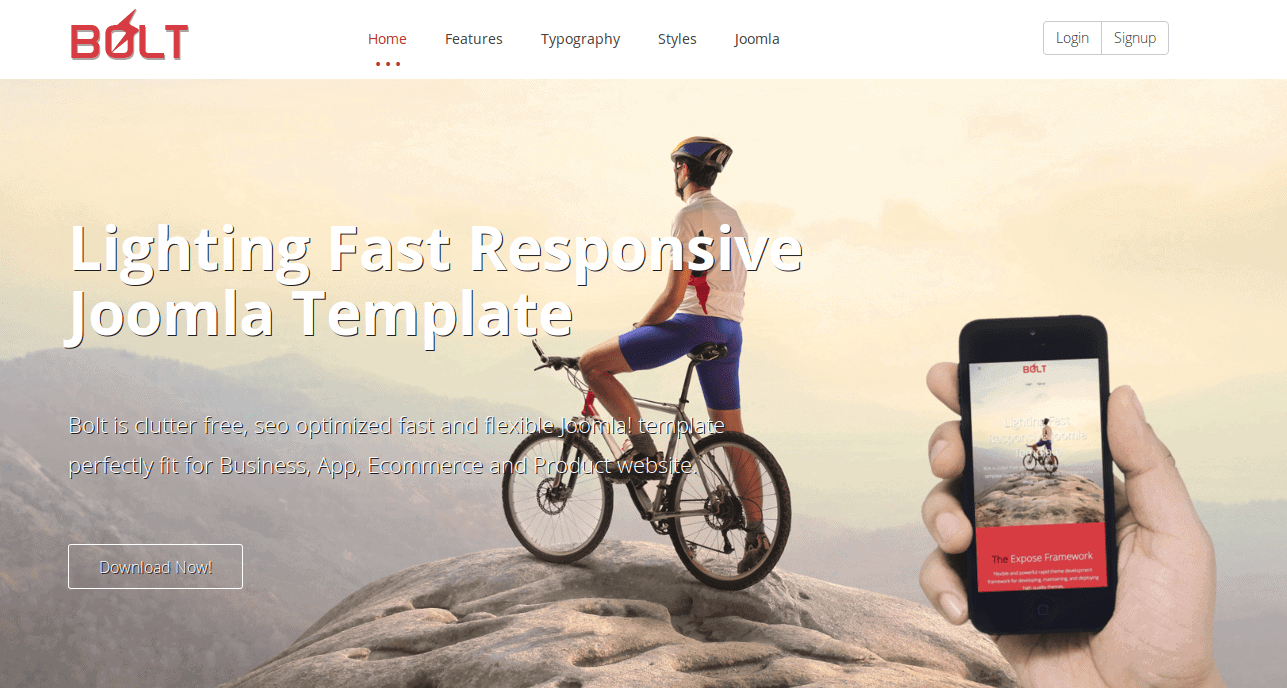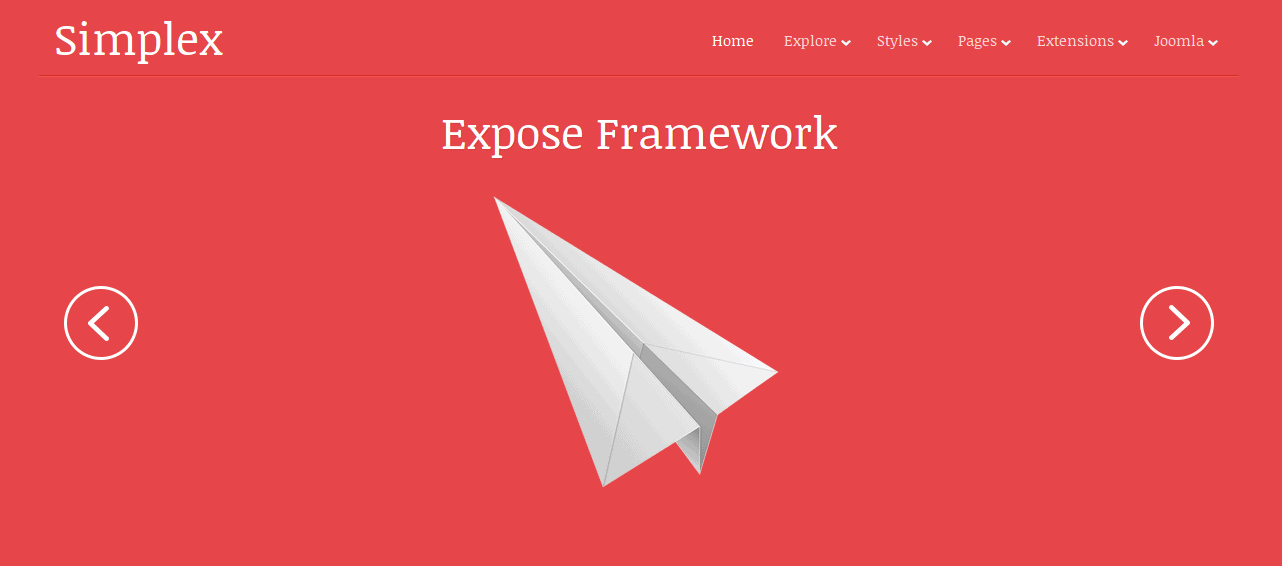 Conclusion
Making a business website is full of experiments of its user behavior. You have to care how they love to think and where they tend to bounce. So, we have UX and UI experts engaged in researching those elements, and implement them in our business template. For this reason you can see, our all business templates are adorned with those elements, that perfectly suits your business niches.