Valley - Best Joomla Tour & Travel Template For Creating Travel Agency Websites
Make your personal or agency travel site easily with Valley travel template. You don't need any coding knowledge or designs as we have already done it for you. All you have to do is make your site ready with the Valley Joomla tour template. Valley Joomla travel template helps you save time, money, face, everything to make an online travel site. Its rich features will allow you to build your travel site in the way you want.
You will be able to give the exact thrill that you want to give to your viewers and tell your itineraries as stories. Besides, you can make money by providing travel booking options. Valley is the best travel theme in its category.
Tell itinerary in the way your visitors like it.
Represent whole travel experience with professional sections and animations.
Easily provide the whole guide for your visitors and generate money with travel bookings.
Quix + Helix Ultimate: The Complete Solution
Valley Joomla travel template is developed using the Quix Joomla page builder and Helix Ultimate framework. You won't have to do any hard work, as we have done it for you.
Build anything with drag and drop page builder Quix; if you can imagine, you can build it with Quix page builder. And control the rest of the site with the Helix framework.
Develop a traveling website and see the change in front of your eyes.
Build a responsive website without any sort of coding knowledge.
Customize, edit, and style everything in the way you like. Two Different Homepages For Different Taste
Everyone likes to have choices, and therefore, Valley template comes with two different homepage variations. These homepages are designed with professionals so that it fulfills all your needs.
The homepage variations of Valley template are completely different from one another. From slider to footer, everything is customizable. You can keep the sections as in the demo or can create in the way you want with drag & drop Quix Page builder.

Show your travel offers differently with each homepage.
Represent sections uniquely.
Describe experience in different post formats.
Give a Unique Look to Your Site With Blur Header & 3 Header Variations
Be different, with a unique header that comes with Valley. The header gets blurred upon scrolling. Your travel site will stand different from all the other sites.
In the blur header section, add as many menu items you want. Your menu will look very elegant no matter which header variation you use with your site.
Stunning blurb effect that will mesmerize your viewers.
Glossy animation without any effect on performance.
Three unique header variations. Attract Your Clients As Soon as They Enter Your Site
Steal the heart of the travel lovers by adding the charismatic slider of the valley with elegant images of different places. Highlight your top travel places with slider.
The slider section comes with the attractive ken burns effect that makes your images live. Explore the valley and make your travel site in the way you like.
A sophisticated slider that catches the attraction of viewers.
Make your images live with the marvelous ken burns effect.
Elegant animations that make your slider more attractive without hampering performance.
Share Your Tour Packages With Your Clients & Do More Business
Business is always done with the best deals that are presented in an elegant way. Valley helps you represent every tour in such a way that your clients will be excited to book from your site.
Let your clients select their next tour from your site and give them the best rejoice time of their life. Present all the tour details will valley and become friends with your clients.
Help people decide their next destination with the tour details section.
Summarize the tour details without taking much space.
Lure the clients to grab their next tour from your site. Create Destination Carousel To Attract More Clients
Give more choices to your clients with the destination carousel. Highlight top traveling spots with and help your clients to travel to a different place in the world.
Destination carousel will educate your viewers about different travel places, thus help you generate more money by booking from your site.
Attractive carousel to highlight different destinations in one place.
Add as many destinations you want and make them roll on.
Make your carousel live in the way you want with different effects and animations.
Share Your Itinerary With Dazzling Video Section
Videos always tell better stories then texts. The video section of the valley adds life to your video with different lucrative animations and effects.
The play button of the video section comes with the exciting ripple effect that keeps buzzing. When your users see it they can't help but hit the play button.
Lets your viewers feel the chill of a tour with live videos.
Designed to grab the attention of viewers.
Ripple effect in the play button that keeps buzzing until played. Social Proof With Noteworthy Testimonials
Boost the confidence of your viewers and convert them into your clients with social proofing testimonials. It will make your clients believe that you will not cheat with them.
Valley comes with noteworthy testimonial sections that strengthen your reputation and helps you generate more sales from your site.
Present client name, designation, image, and their sayings in a decorative way.
Show as many as clients testimonials you like in one place.
Make the testimonial bold without customizing anything.
Write Neat & Clean Blogs to Get More Traffic & Shares
Readers will always love to read from your blog. Therefore the blog section of Valley is designed in a way so that your readers get the full pleasure from your site.
You will be able to describe all the itineraries of different places in the way you like. You will be able to define fonts, color, size, alignment, etc. easily with the valley.
Customizable typography, with changing fonts, size, space, etc.
Multiple post types - image, video, text.
Map integration to give the precise location of the place. Let Anyone Contact You Instantly
Who knows when your visitors need your help, let them contact you instantly with the call to action section. Place your phone number or mail to connect with you.
Call to action gives support to your client and lets them easily know all the required information directly. Which is very important and good for your business.
Outstanding call to action with the changeable background color.
Get connected with clients easily and support them with ease.
Provide any information you would like with the call to action button.
Grow The Travel Desire of Your Client With Gallery Section
Delight your viewers with eyes soothing images of different places in the gallery-style. Your viewers are guaranteed to love the gallery section for sure.
Capture eye-catching sceneries and put them in the gallery section. It is sure to magnify the beauty of your Travel website.
Showcase different travel spots in a unique style.
Let your viewers glare at your site with the gallery element.
Easily customizable with different animations and effects. Describe Every Detail of a Destination To Make Client Understand Better
Every tourist spot is unique, and one cannot know about it in a single overview. Therefore, Valley comes with a dedicated single destination page.
You can represent all your travel pages using single destination pages. Write stories, share images, give tips, locate destinations, etc. in the single destination page.
One single page with a lot of details to describe about a tourist destination.
Designed with professionals so that you don't need to customize additionally.
Perfect to describe any tourist spots along with all the details.
Give a Whole Overview of Every Tour From a Single Page
Put all the tour stories on one archive page and help your clients to find the details about a specific tour. Besides, it will also help them to easily book the tour they love.
Show all your tour details in a grid style on the archive page. There is a lot of animations and functionalities available in Valley to explore. Build your dream site with Valley.
Attractive grid style with zoom effect.
One-click booking option for every tour.
Make as much as archive pages you want, considering different regions or the way you want. Let Your Client Chose Their Next Destination With Individual Region Page
Valley is developed in a way so that you and your client get everything in an organized way. One can easily select their next tour based on region.
From the individual region pages, one will be able to know where he have traveled and where to travel next. It will be like a complete guide.
Organize traveling places based on regions.
Run different discounts based on specific regions.
Let your clients decide where he wants to go next.
Support Your Clients with Contact Us Page
Let your clients easily contact you with the help of contact us page. In Valley, collect mail, phone number, and important messages from your clients autonomously.
All the required form fields are created; all you need to do is take replies and stay connected with your valuable clients.
Detailed map integration to show specific locations.
Organized design to let your clients contact you easily.
Default form fields are already given, you can extend these fields according to your needs. Everything A Joomla Template Should Be
SEO Friendly
Valley comes with Quix built-in SEO analyzer. You don't need to worry about your website optimization at all.
Fast and Easy Onboarding
Long story short, what this basically means is that, with this theme, you can import a ready-made Joomla website in less than 5 minutes.
Easily Customizable
Do whatever you need for an awesome looking website. Helix Ultimate Framework + Quix page builder will give you every option you can imagine.
Responsive Layout
Valley is fully mobile friendly and can adapt automatically to mobile, tablet, desktop. There's no need to make a separate layout or content.
Smooth Animation
Amaze your visitors with cool animation. You can control the animation type, duration, and chain them to achieve a visually stunning website.
Safe Updates & Fast Support
We update our template frequently with the latest version of Joomla and detect breaking changes in template updates before we push them.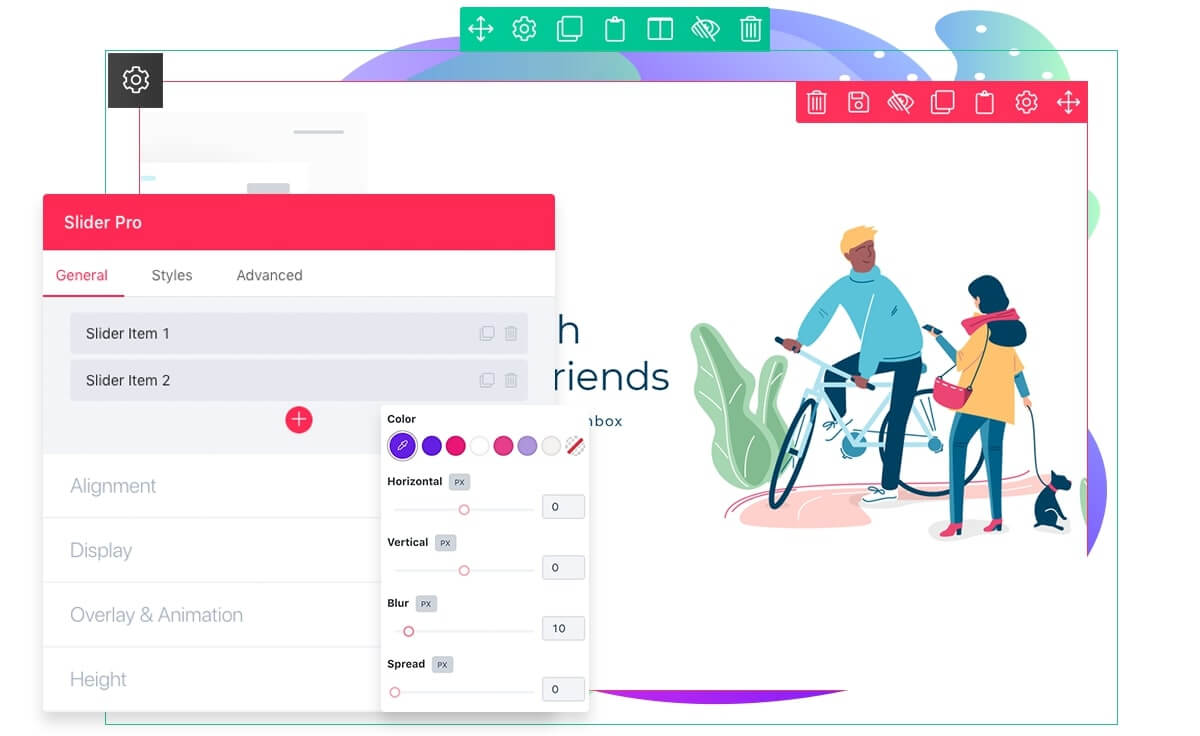 Drag & Drop Website Building
Using Quix's drag & drop system, you can do anything without writing or customizing code.
Customize Anything & Everything
Valley work seamlessly with Quix ensuring customization each and every part of your website.
Analyze SEO Score Instantly
Optimize your website for SEO using Quix's built-in SEO analyzer.
Built Using Helix Ultimate Joomla Framework
Epsilon built with the most potential latest Joomla version Helix Ultimate Framework to gives you maximum performance with speed. Awesome Support
We are a nimble team of designers and developers who are always ready for your support. No need for Customer Care people, because everyone is responsible for customer support here.