Sportz
Responsive Joomla template for News & Magazine
This Joomla! template is groomed to make your Sportz website responsive and banner-friendly with amazing visual, and easy-to-go color changing options.
Buy Sportz for 39.00$ or buy all our templates at just $99
Quick Info
Released

Aug 30, 2015
Requirements

Joomla 3.x, Joomla 2.5
Version : : 1.0.0
Responsive Design
Sportz is totally responsive joomla template, can adapt automatically to mobile, tablet, desktop and kindle. So, you don't need to make any separate layout or content for any other viewing devices.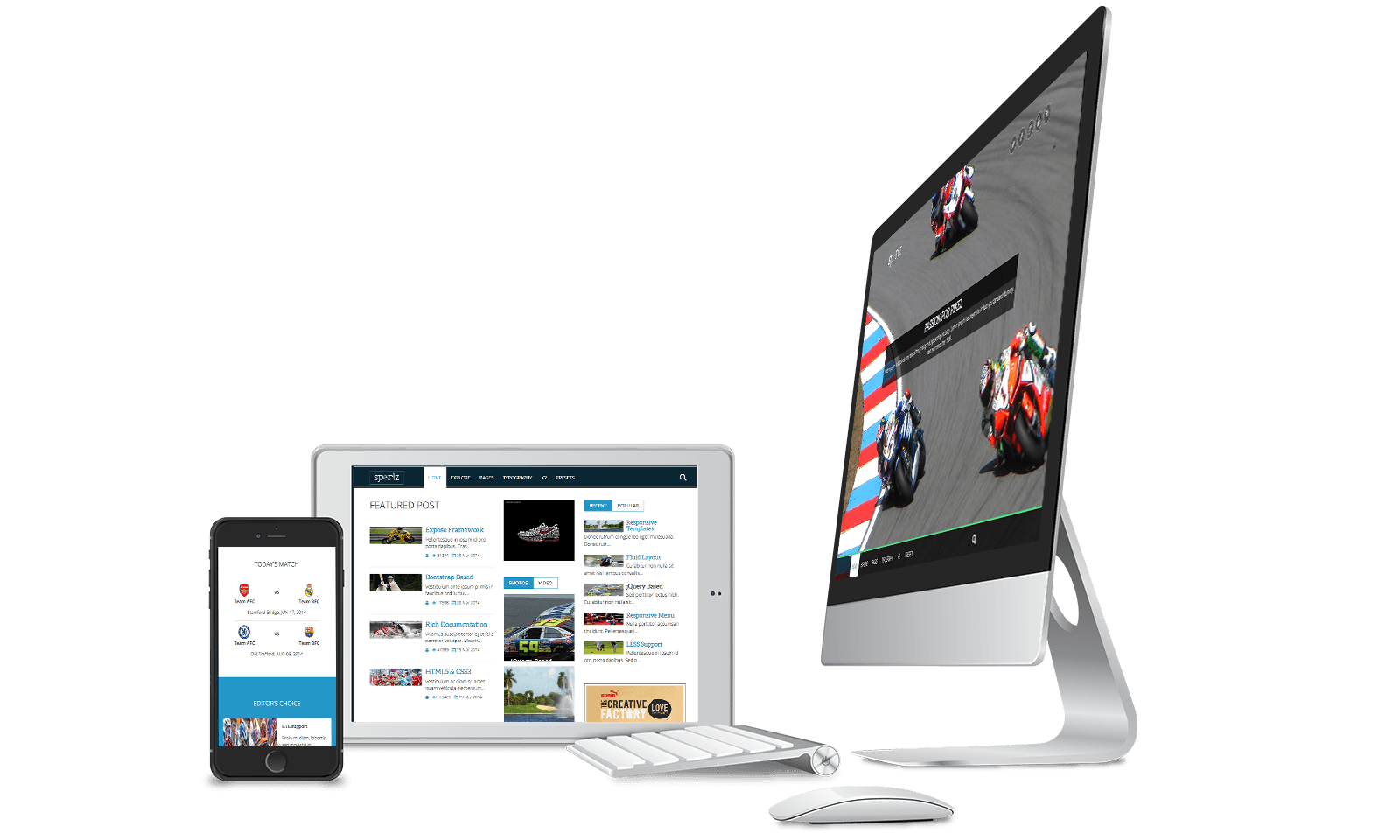 Xpert Slider
Xpert Slideradds a slideshow on your website, which includes images and articles with cool effects. Xpert slider can easily be configured from the admin section.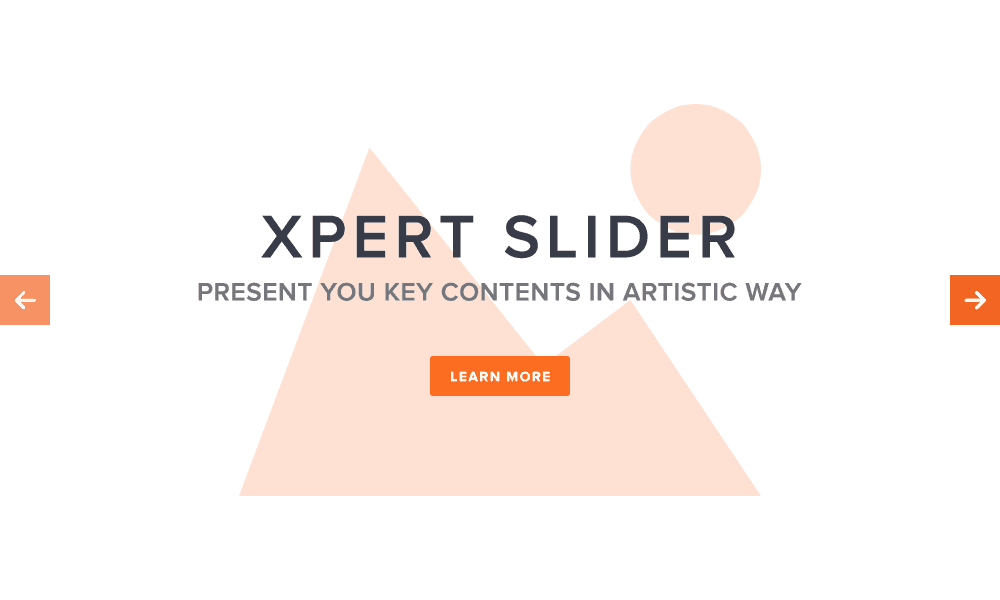 Multiple Preset Styles
EduXpert comes with 5 preset styles. All preset styles are configurable from the template manager, which allows easy preset switching.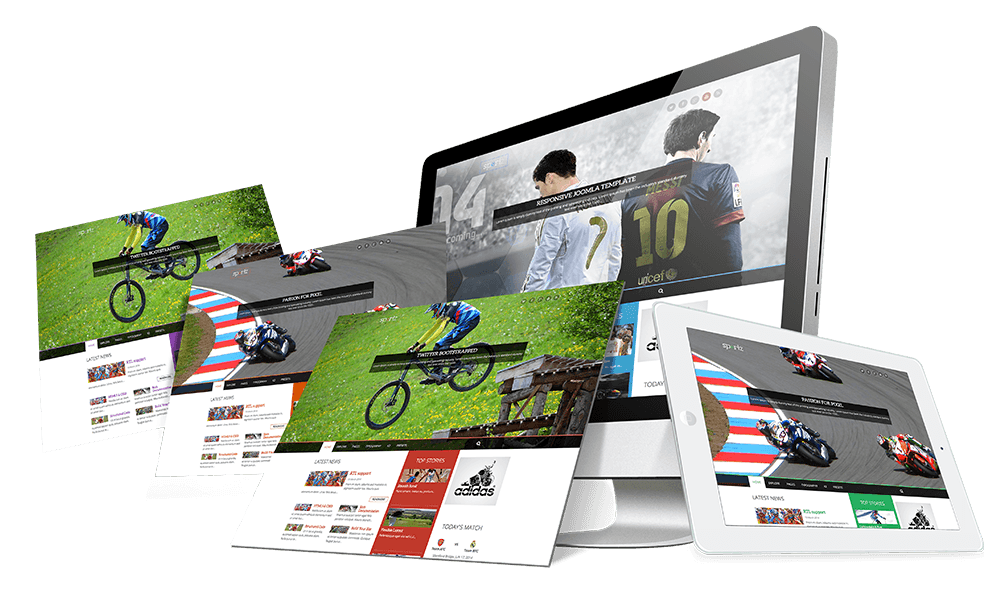 Xpert Contents
Xpert Contentsis a great module to display your content in a beautiful way. The module has been developed for perfect showcasing Joomla, K2 and EasyBlog article and images.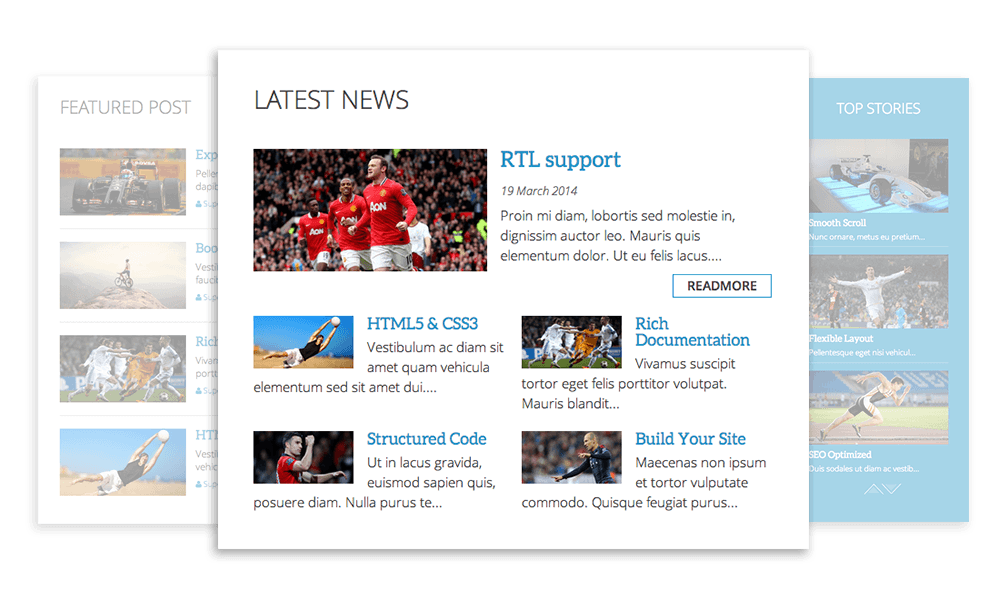 Numerous Custom Pages
Extra pages meaning extra opportunity to expan your busienss a bit more. The pages include FAQ page, About Us, Contact, Error, Offline and more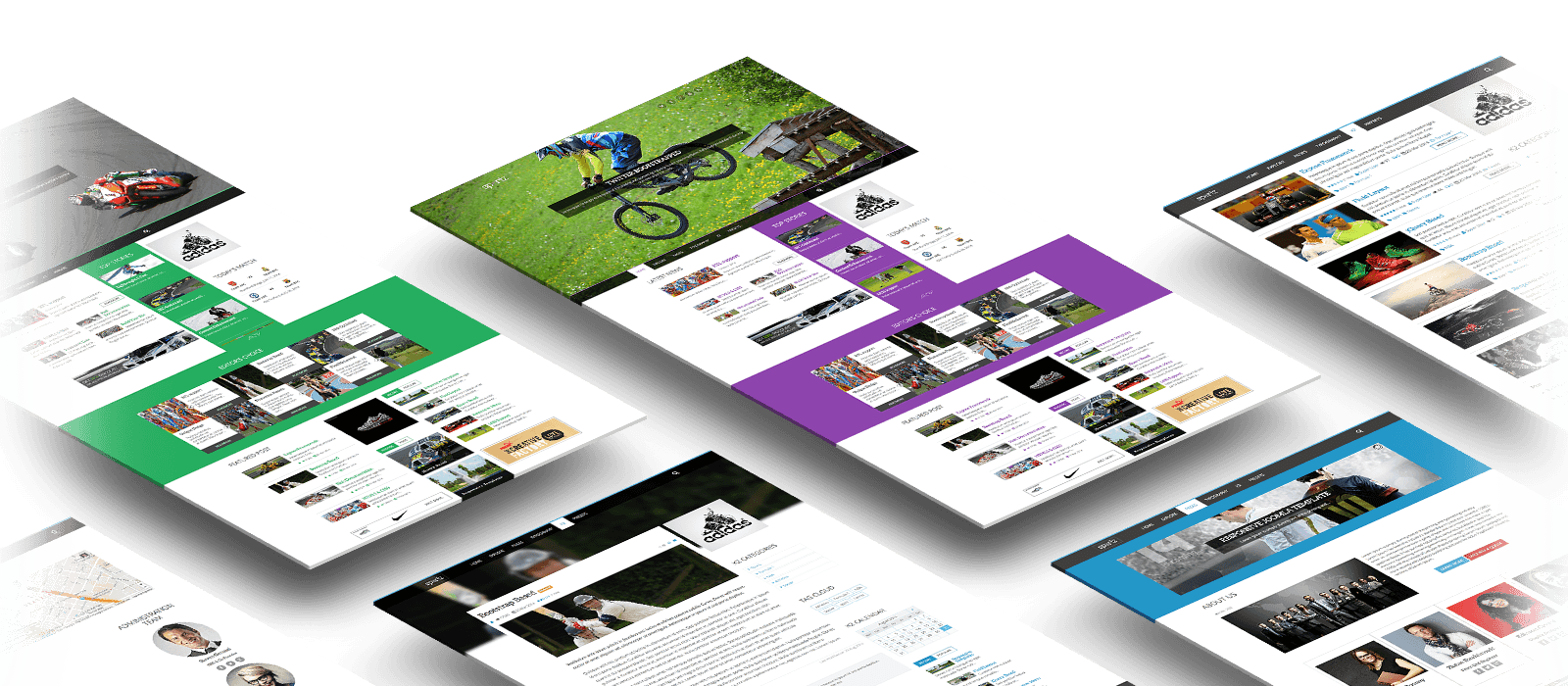 Roomy Advertisement Area
Online news industry is growing and business owners are turning to online advertising to inform news readers about the brands available in the market. Download Sport, It's bundled with more advertising possibilities to ensure more revenue than before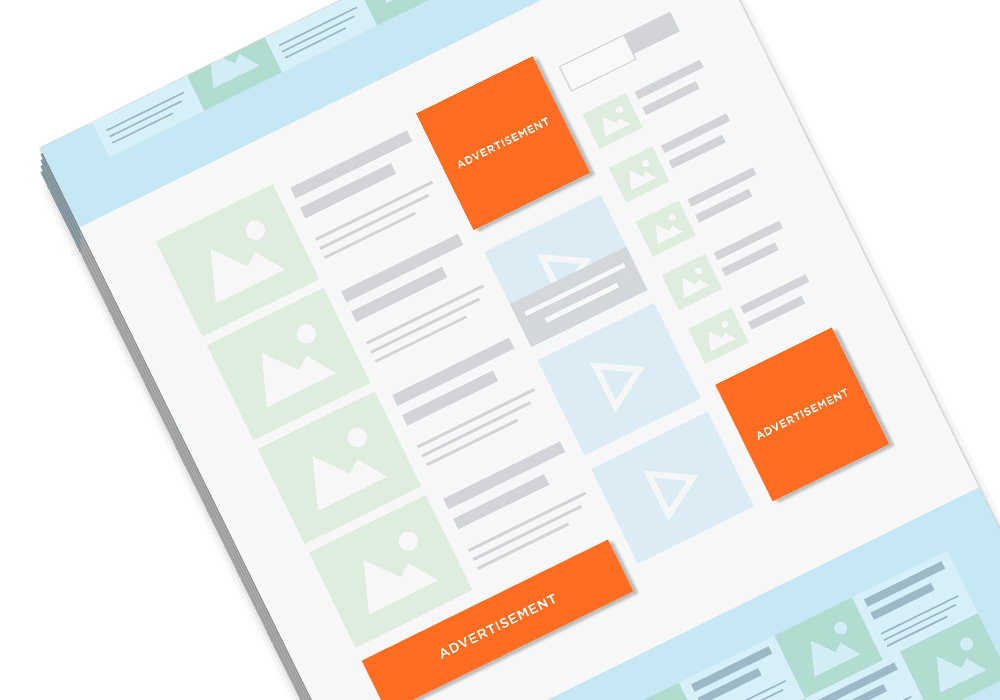 K2 integrated Blog
Blog helps you to communicate with world. K2 enables your outstanding blog right away within few clicks.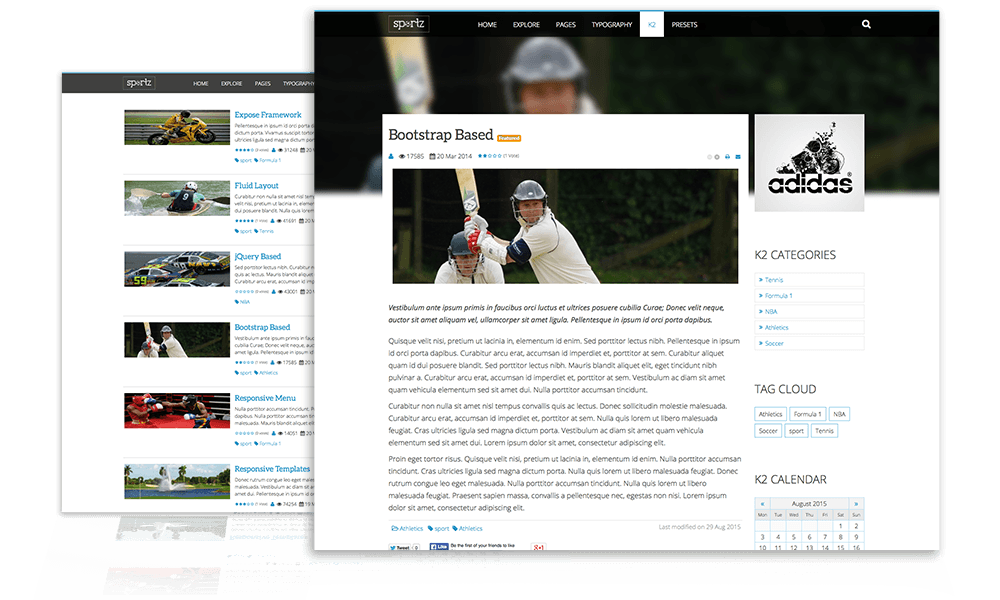 Right To Left (RTL) Language Layout
RTL language layout in EduXpert is instantly switchable within a few clicks and promises to deliver a nice display, All props go to Expose Framework.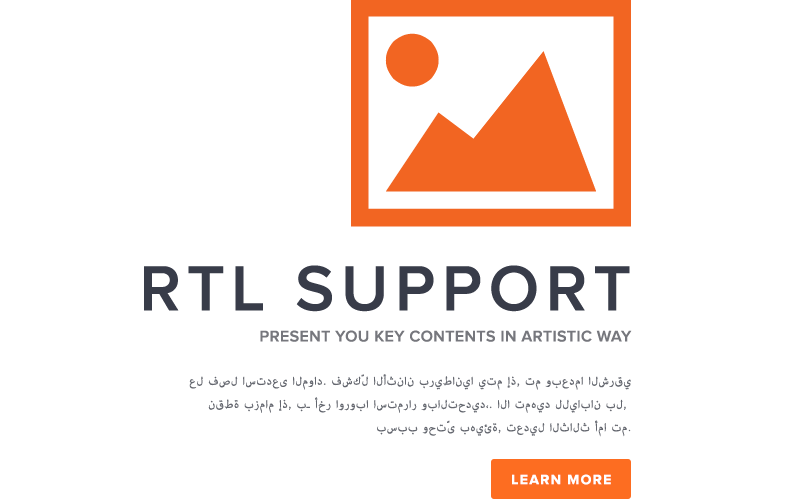 2 Dimensional Mega Menu
Navigating news readers to their interested newpage pages while landing the news website is challenging. Let's Mega Menu to tie up the large amount of information much more easily accessible..

Built With Cutting-edge Technology
Modern technologies offer a wide range of advantages. Sportz sports Joomla template is built with Joomla 3, Bootstrap, HTML5 and Expose Framework.

Features at a glance
SEO Friendly Codebase
Templates code followd by google guideline and best practice of SEO
Lightweight & Fast
Not over boalted and highly optimized code base load website blezzing fast.
Extensive Customization
Customing template look and feel is just a click away. Everything is highly customizable.
Flexible Layout
Unlimited possibilites to arrange template block and widgets as well as style.
Quickstart Enabled
Unlimited possibilites to arrange template block and widgets as well as style.
Premier Support
All premium templates and themes coverd by our premier support
Get unlimited access to all Joomla Templates as low as $99
Join Now →