Nefario
The Premium Business Template For Joomla
The Premium refreshing Joomla! template designed to make your mediocre business looks a platform of experts. Absolute & Serious template to boost your business into a whole different level
Buy Nefario for 58.00$ or buy all our templates at just $99
Quick Info
Released

Aug 30, 2015
Requirements

Joomla 3.X, Joomla 2.5
Version : : 1.0.0
Integrated Revolution Slider
Spaghettiis highly accumulated with slider-based solution, Unite Revolution Slider, allowing artistic presentation of key contents.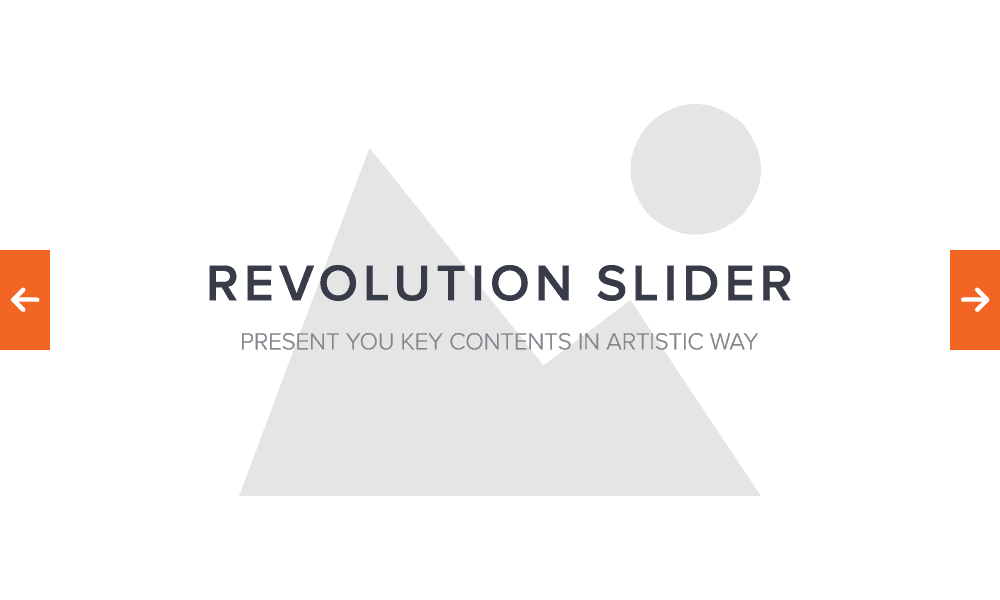 Responsive Layout
Nefario is fully mobile friendly and responsive joomla template, can adapt automatically to mobile, tablet, desktop and Kindle. Forget to make separate layout or content for any other screen and viewing devices.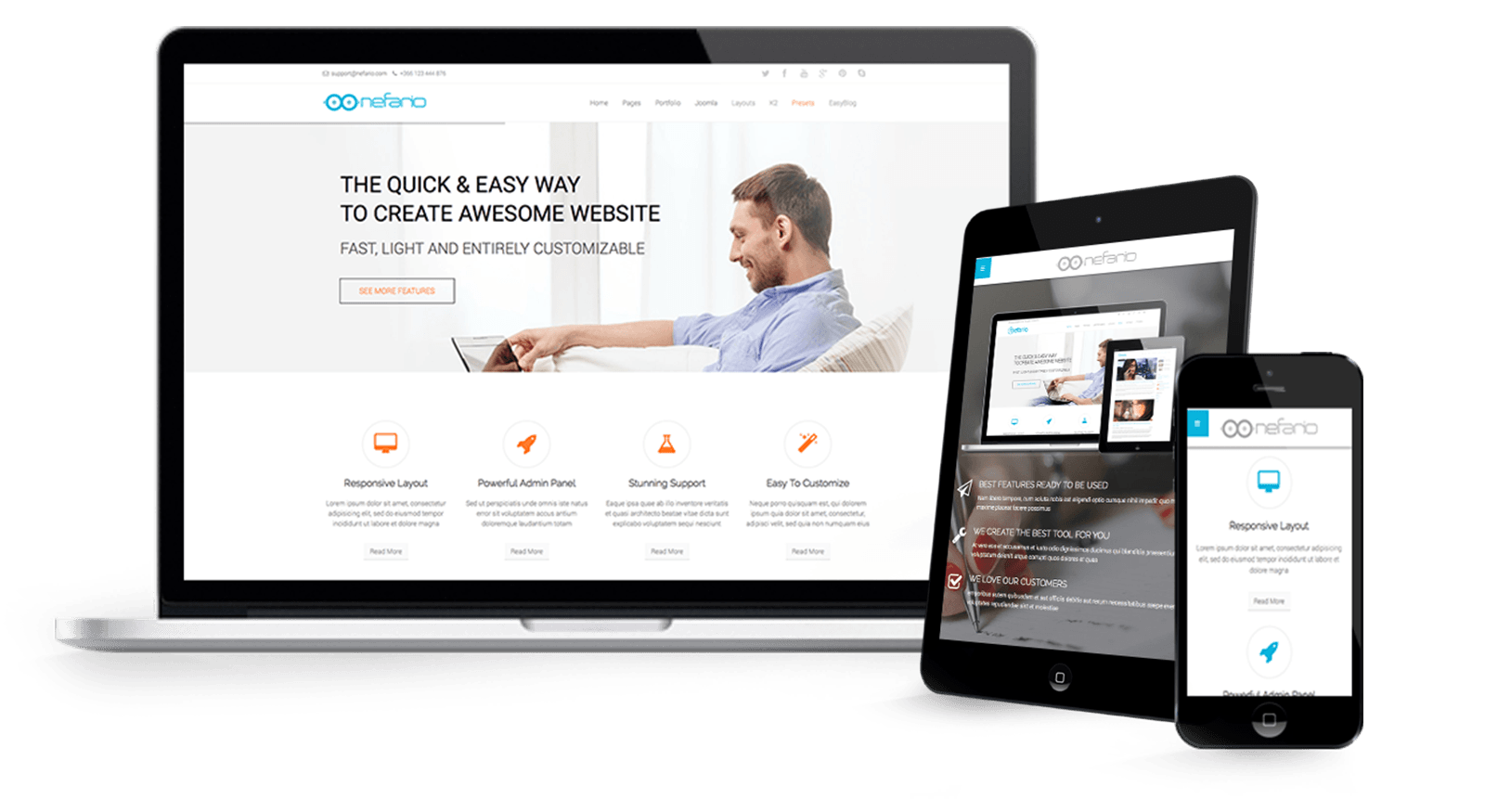 Building everything is lot more easier with Quix, drag & drop page builder for Joomla!
Quix is a revolutionary page builder for Joomla that allow you to create simple to complex page layout in just few cliks. With its drag & drop builder interface you can build anything you want, only sky is the limit!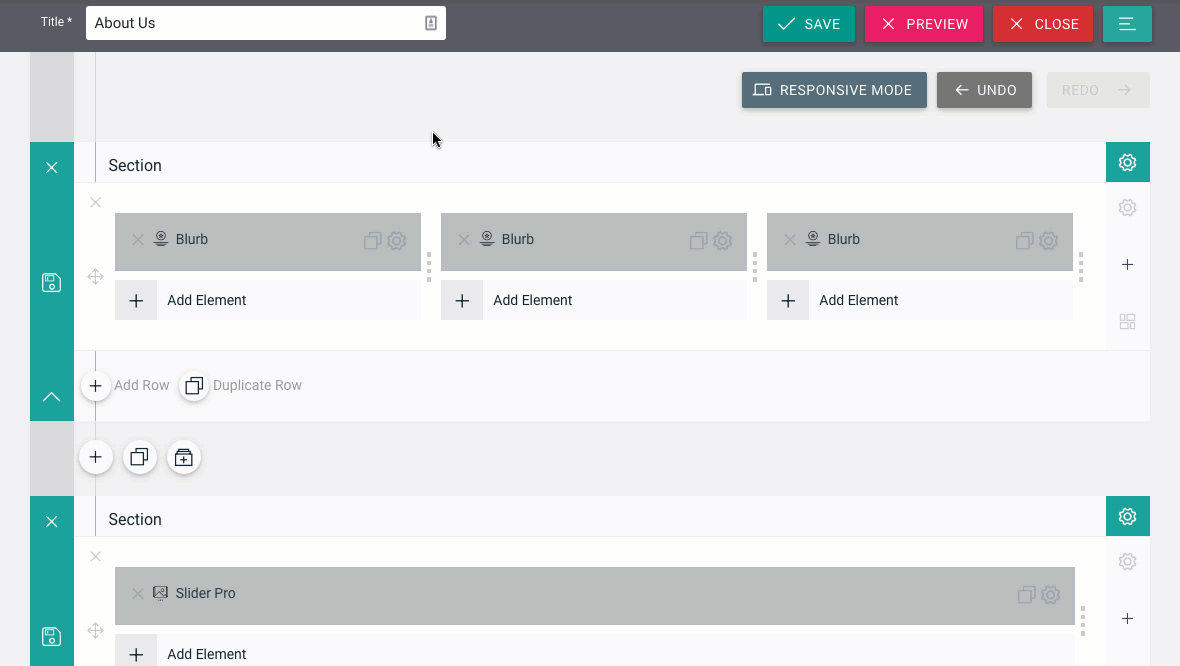 Multiple Preset Styles
Nefario comes with 6 preset styles. All preset styles are configurable from the template manager,which allows you easy switching.
Numerous Pages
Extra pages meaning extra opportunity to expan your busienss a bit more. The pages include About Us, Seveice, Team Meembers, Pricing Table, Gallery, and FAQ page and more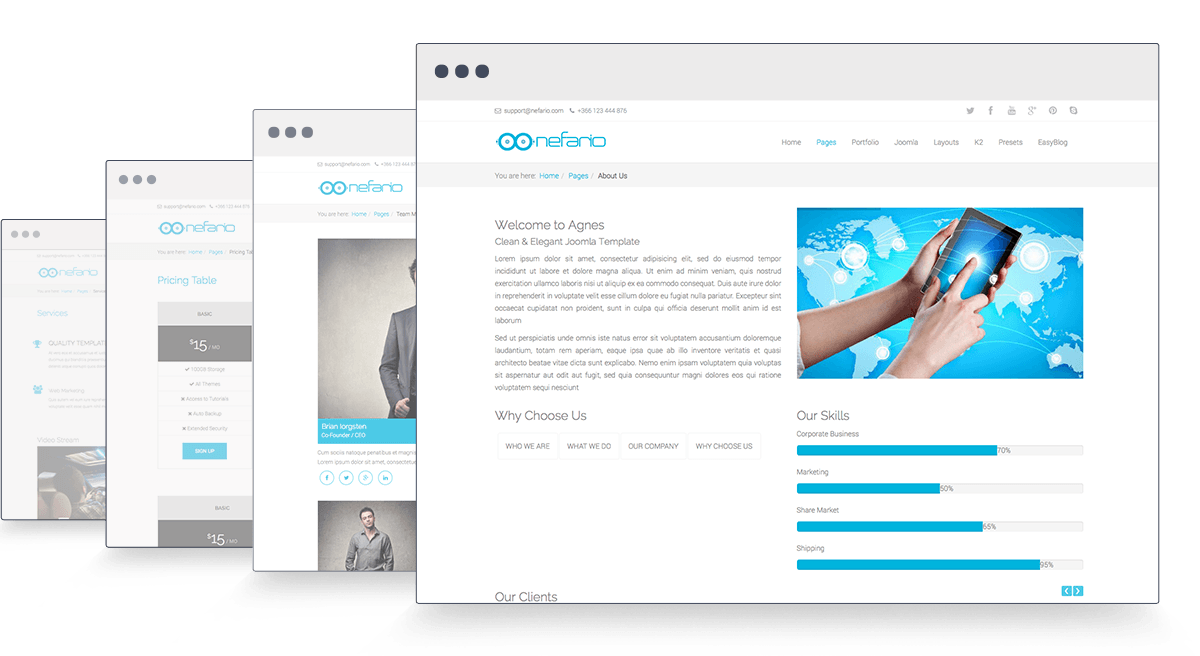 Right To Left (RTL) Language Layout
RTL language layout in Nafario is instantly switchable within a few clicks and promises to deliver a nice display, All props go to Expose Framework.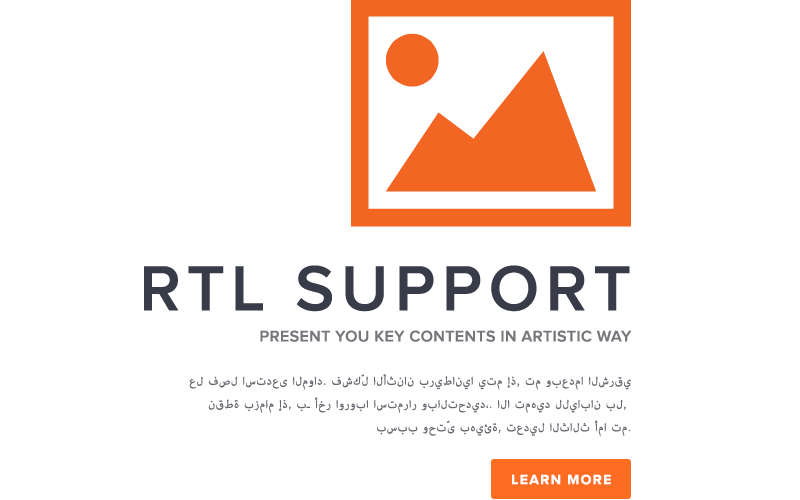 K2 integrated Blog
Blog helps you to communicate with world. K2 enables your outstanding blog right away within few clicks.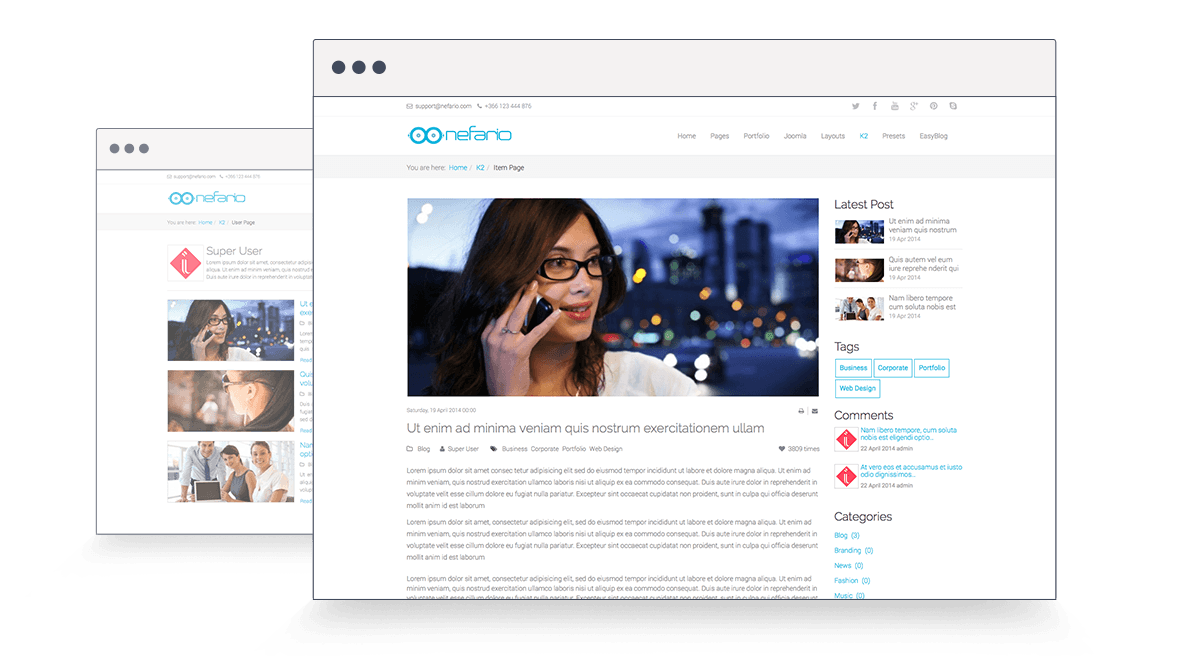 Built With Cutting-edge Technology
Modern technologies offer a wide range of advantages. Nefario business Joomla template is built with Joomla 3, Bootstrap, HTML5 and Expose Framework.

Features at a glance
SEO Friendly Codebase
Templates code followd by google guideline and best practice of SEO
Lightweight & Fast
Not over boalted and highly optimized code base load website blezzing fast.
Extensive Customization
Customing template look and feel is just a click away. Everything is highly customizable.
Flexible Layout
Unlimited possibilites to arrange template block and widgets as well as style.
Quickstart Enabled
Unlimited possibilites to arrange template block and widgets as well as style.
Premier Support
All premium templates and themes coverd by our premier support
Get unlimited access to all Joomla Templates as low as $99
Join Now →