LawXpert
Responsive Law Agency Joomla Template
Joomla template intends to resolve the problem of growing legal industry, and competition, while giving the viewer a look of absolute assurance, and showcase your expertise at its max.
Buy LawXpert for 58.00$ or buy all our templates at just $99
Quick Info
Released

Sep 04, 2015
Requirements

Joomla 3.x
Version : : 1.0.0
Version

2.0
Responsive Layout
LawXpert adapts perfectly to all viewing devices in the market and offers a consistent experience across desktops, tablets and phones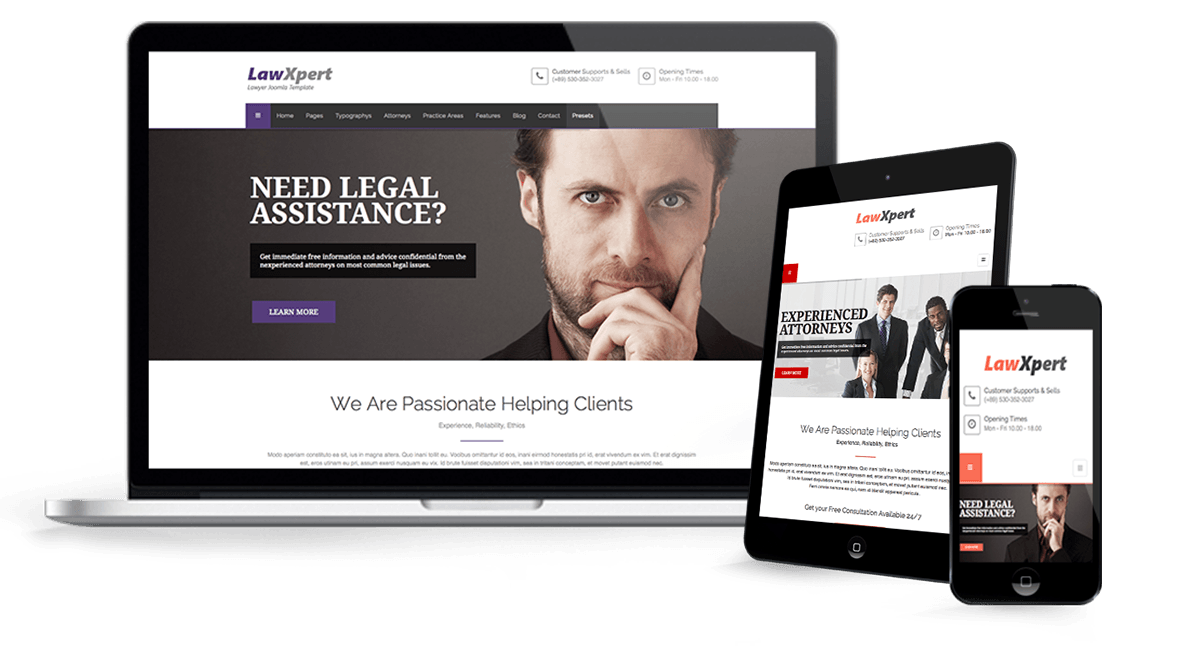 Pages to get you started
Unlimited Pages create unlimited opportunities to kick start your ideas right away. So, LawXpert packed with About Firm Page, Services, Attorney, Price List and FAQ Page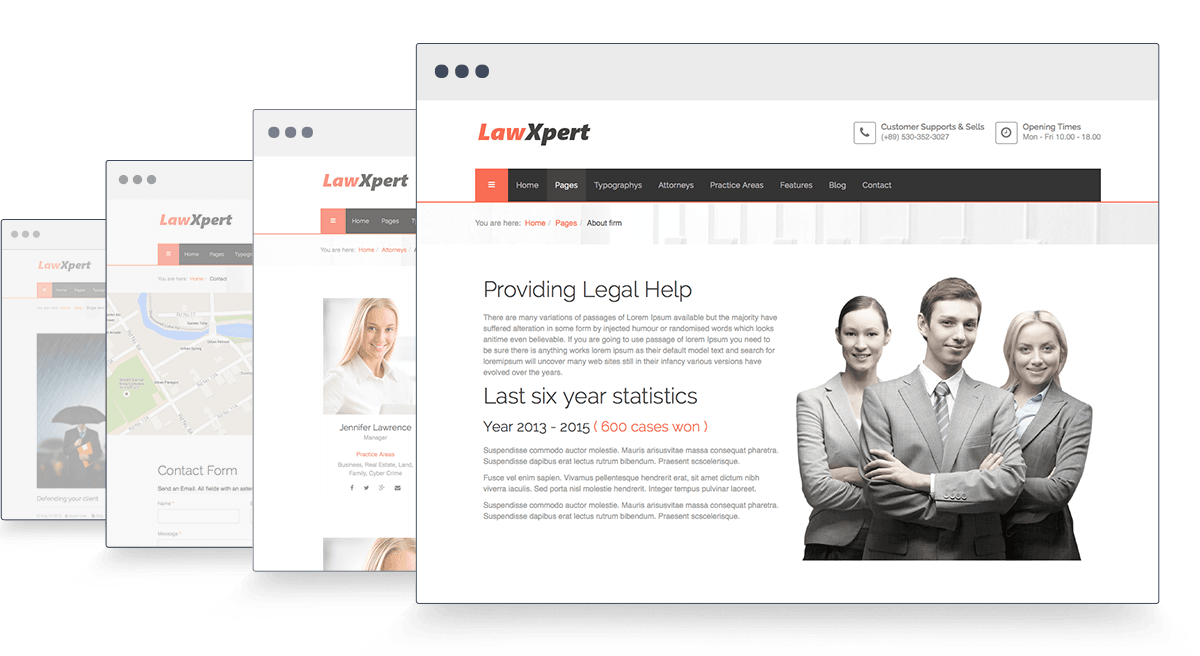 Responsive Off-Canvas Menu
Off-Canvas menu offers a wide range of menu options in small sreens and devices, such as: inline subtext, icons, images, videos, modules, custom column widths and more.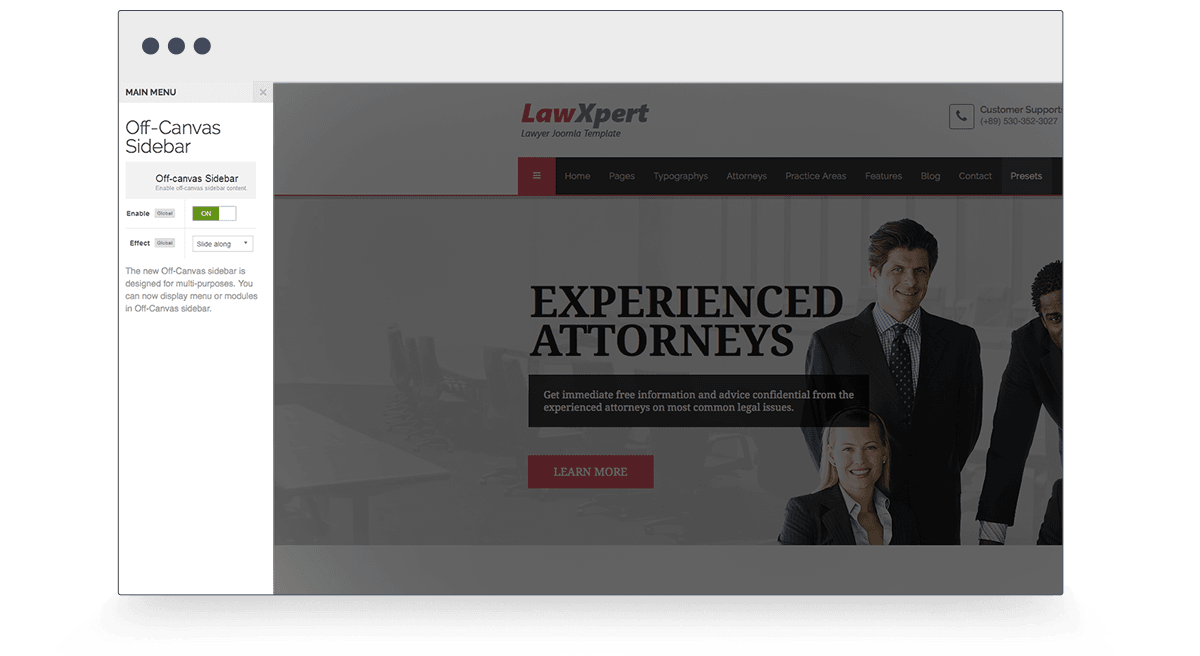 Multiple Preset Styles
Presets color allow you to change your theme style with a single click. LawXpert comes with 8 awesome preset styles.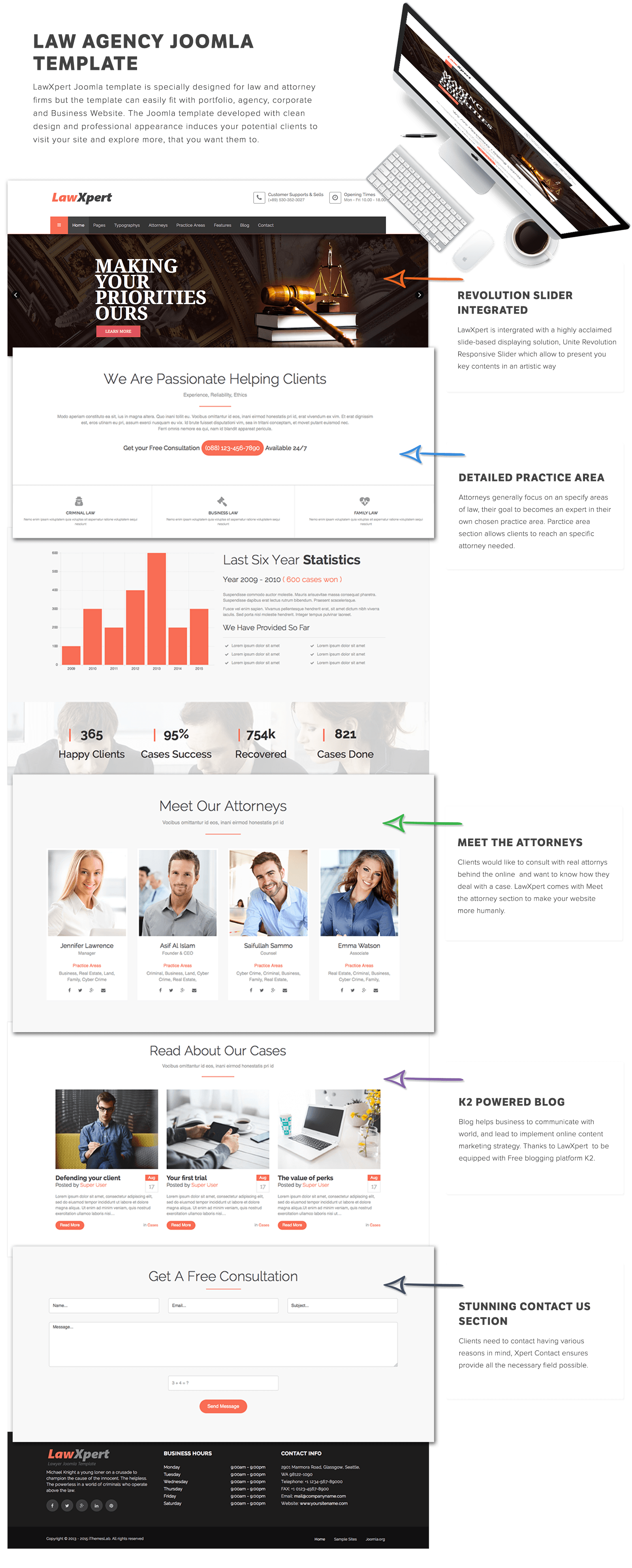 Built With Cutting-edge Technology
Modern technologies offer a wide range of advantages. LawXpert law agency Joomla template is built with Joomla 3, Bootstrap, HTML5 and T3 Framework.

Features at a glance
SEO Friendly Codebase
Templates code followd by google guideline and best practice of SEO
Lightweight & Fast
Not over boalted and highly optimized code base load website blezzing fast.
Extensive Customization
Customing template look and feel is just a click away. Everything is highly customizable.
Flexible Layout
Unlimited possibilites to arrange template block and widgets as well as style.
Quickstart Enabled
Unlimited possibilites to arrange template block and widgets as well as style.
Premier Support
All premium templates and themes coverd by our premier support
Get unlimited access to all Joomla Templates as low as $99
Join Now →