Beautiful & Feature Rich Joomla School Template for Kindergartens and Elementary Schools
Kindergarten is a modern and entirely minimalistic Joomla template uniquely crafted for Kindergarten and Elementary Schools. The multi-functional content-focused design strategy is best for your school website what it is made for. Also, enhance your preferred style with the revolutionary pagebuilder Quix, no coding, no messy, and tedious work to make so.
Build for Kindergartens and Elementary School
Kindergarten Joomla template is purposely built for Kindergartens and Elementary Schools website. It's a modern and fully responsive template, focusing on highlighting individual classes, course details, class schedules, teacher's information, and many more related things with a school.
Excellent content presentation with attractive design.
Flexible navigation for any user.
Quix + Helix Ultimate: The Complete Solution
Kindergarten Joomla School Template is developed using the Quix Joomla page builder and Helix Ultimate framework. Build anything with drag and drop page builder Quix; and control the rest of the site with the Helix framework. You won't have to do any hard work for sure.
Develop a school website and see the change in front of your eyes.
Customize, edit, and style everything in the way you like. Elegant Looking About Us Page
Kindergarten Joomla School Template gives you an authoritative fully-featured about us page to describe your school, teacher's details, enrolment information, experience with some vital information. This will grab attention as well as increase the impression of your school.
Show individual teacher information all in one page.
Influential content visualization with images.
Class page for Kindergarten Joomla School Template contains all existing classes in a pleasant, artistic way. Each course has its own detail page, focusing on the information the course is about. All the necessary information related to the course can be found with a thumbnail.
Highlight individual classes with a cover image and title.
To know more add a detail page with read more button. Fully Functional Single Class Page
The distinct single class page for Kindergarten Joomla School Template combines all the detail information for any individual class in one place. There you can show an overview of the course, teacher profile who is assigned, and review of the prospective student's guardian.
Available FAQ section for more info.
Tab view presentation with Quix smart tab.
Contact- Compelling Contact Us Form
Kindergarten Joomla School Template's robust contact form contains all the necessary contact details followed by a unique contact form, an address bar, a Google map frame, contact number section, and email address section.
We have used next-generation Joomla page builder Quix to create this form. You'll find an implicit contact form building experience with the Quix drag & drop approach.
Provide additional information in the address bar.
Navigate your clients with the clean designed Google map.
Along with other notable features and possibilities Kindergarten Joomla School template offers you a lot more Joomla default pages like login, user profile, registration, and search option. We always preferred Joomla standard to ensure a better Joomla experience.
Advance search option with regular search.
Easy login and registration process.
Exhibit Your Class Schedule
Enlist all of the available classes with the time schedule on the home page with Kindergarten Joomla School Template. Now you can easily show up class schedules with date, time, teacher's name, and a Book name in a decorative way.
Calendar view section.
Beautifully designed box content presentation. How about if you get the benefit of buying books from your school website? Kindergarten Joomla School Template comes with a compelling shop section; there you can show and sell the available books on the very first page in a beautiful way.
Fully functional block-based book visualization.
Add price along with book image and name.
Everything A Joomla Template Should Be
SEO Friendly
Valley comes with Quix built-in SEO analyzer. You don't need to worry about your website optimization at all.
Fast and Easy Onboarding
Long story short, what this basically means is that, with this theme, you can import a ready-made Joomla website in less than 5 minutes.
Easily Customizable
Do whatever you need for an awesome looking website. Helix Ultimate Framework + Quix page builder will give you every option you can imagine.
Responsive Layout
Valley is fully mobile friendly and can adapt automatically to mobile, tablet, desktop. There's no need to make a separate layout or content.
Smooth Animation
Amaze your visitors with cool animation. You can control the animation type, duration, and chain them to achieve a visually stunning website.
Safe Updates & Fast Support
We update our template frequently with the latest version of Joomla and detect breaking changes in template updates before we push them.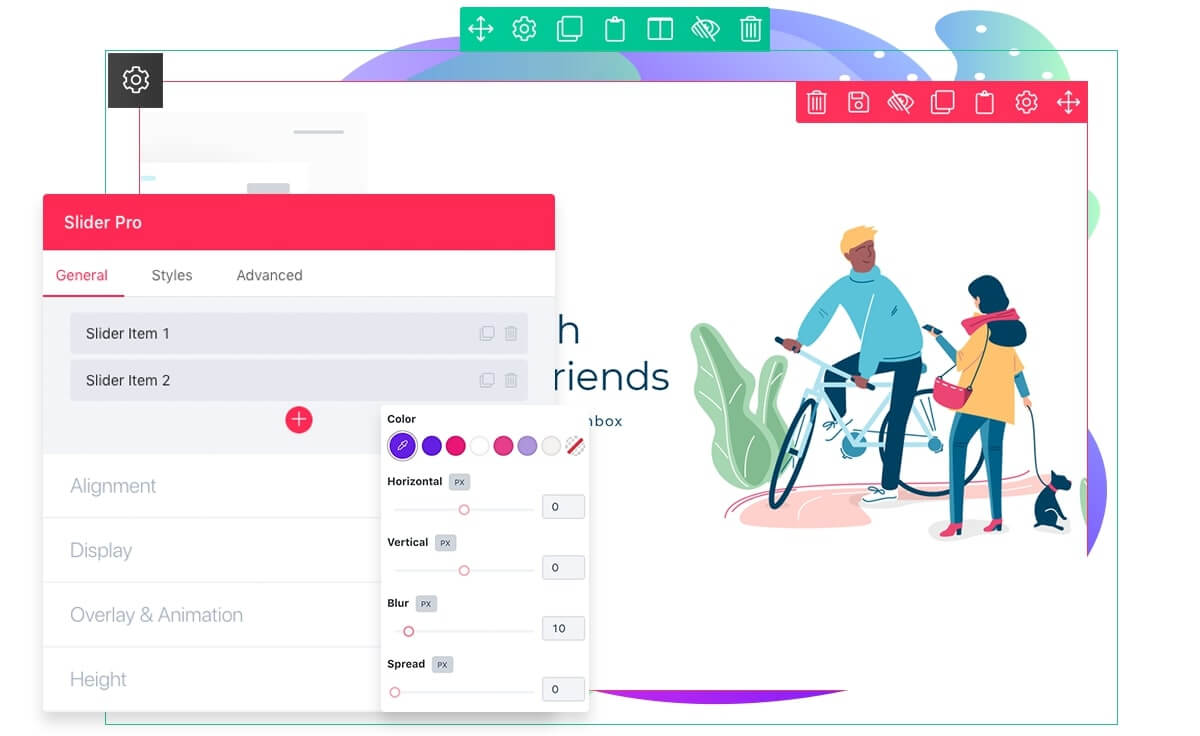 Drag & Drop Website Building
Using Quix's drag & drop system, you can do anything without writing or customizing code.
Customize Anything & Everything
Valley work seamlessly with Quix ensuring customization each and every part of your website.
Analyze SEO Score Instantly
Optimize your website for SEO using Quix's built-in SEO analyzer.
Built Using Helix Ultimate Joomla Framework
Epsilon built with the most potential latest Joomla version Helix Ultimate Framework to gives you maximum performance with speed. Awesome Support
We are a nimble team of designers and developers who are always ready for your support. No need for Customer Care people, because everyone is responsible for customer support here.