HostX
Responsive Hosting Joomla Template
Hostx is elegantly crafted in approach of material design with cool animations, providing a contemporary and corporate approach of hosting Joomla template construction. Presets allows quick diversity of overall color extraction.
Buy HostX for 49.00$ or buy all our templates at just $99
Quick Info
Released

Oct 23, 2014
Requirements

Joomla 3.x, Joomla 2.5
Version : : 1.0.0
Quick Domain Search
Facilitating a hosting client with a domain is one of the key part of hosting business strategy. HostX comes with a quick domain search to get you started right away.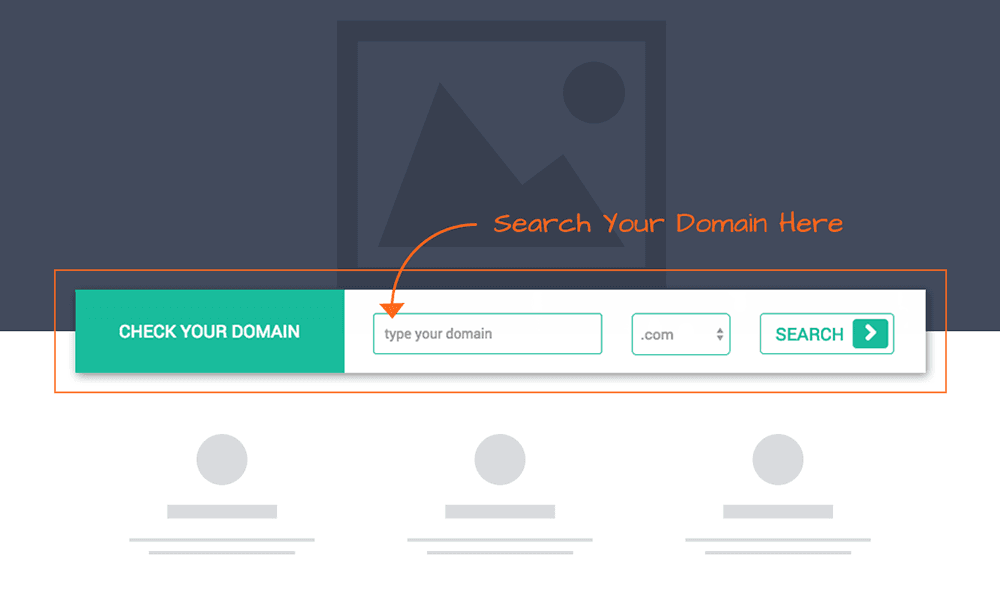 Impressive Slider Area
Statistics says, visitors take 8 second to judge a website before bounce. HostX comes with enough impressive slider area to allure vistors till conversion, all things goes to Parallax Slider.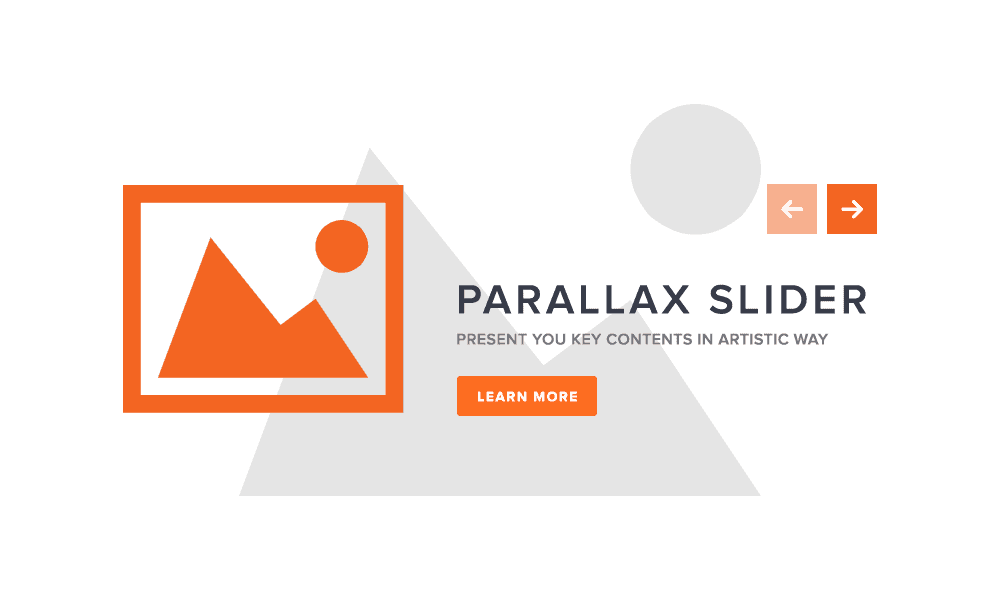 Responsive Layout
HostX is fully mobile friendly and responsive joomla template, can adapt automatically to mobile, tablet, desktop and kindle. Forget to make separate layout or content for any other screen and viewing devices.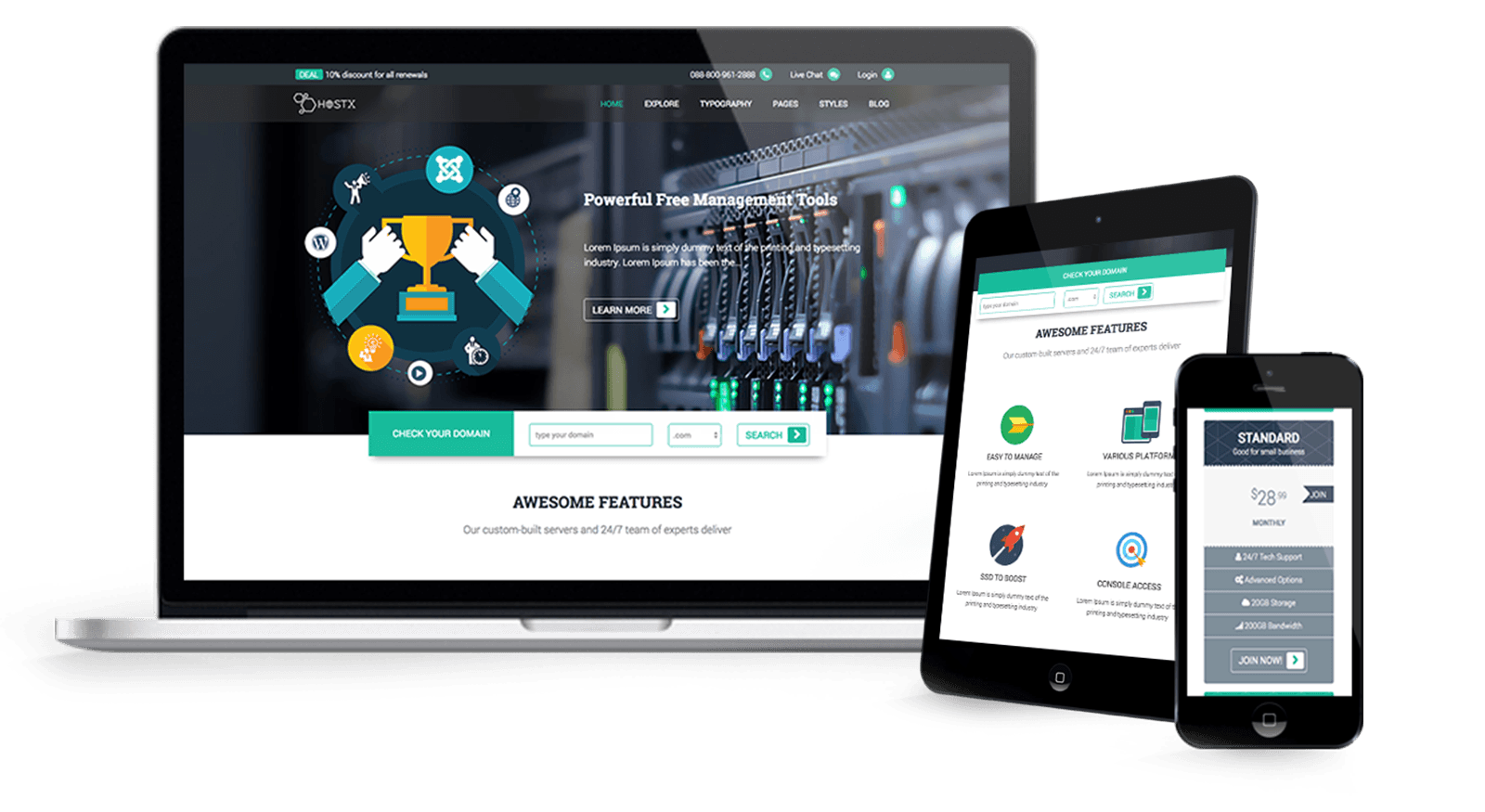 Multiple Preset Styles
HostX comes with 3 preset styles. All preset styles are configurable from the template manager, allowing easy switching.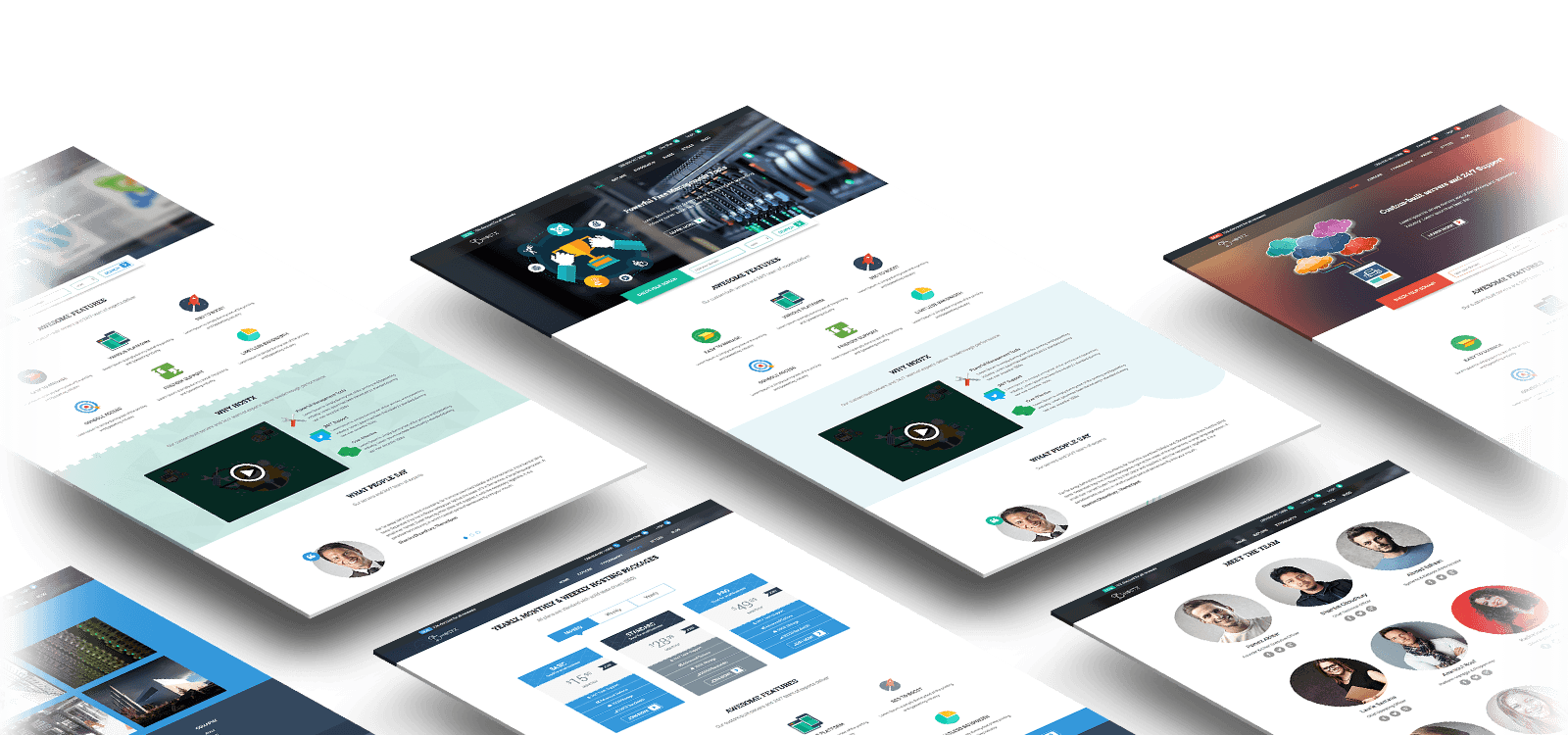 Spacious Knowledge Based Page
HostX reduces your time and money with wonderful Knowledge Based section. Knowledge Base is centralised repository of frequently asked your business question and its answer.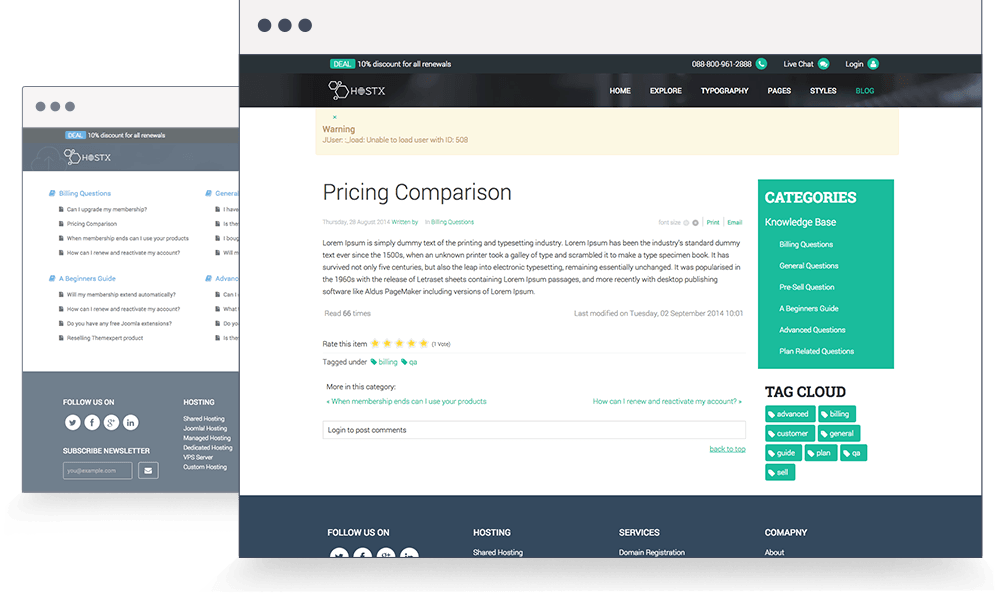 Clean Pricing Table
Pricing is considered the final step of a business funnel, whatever your pricing plan you offer, pricing presentation effect on total conversion, thanks to HostX comes with simple and clean pricing section.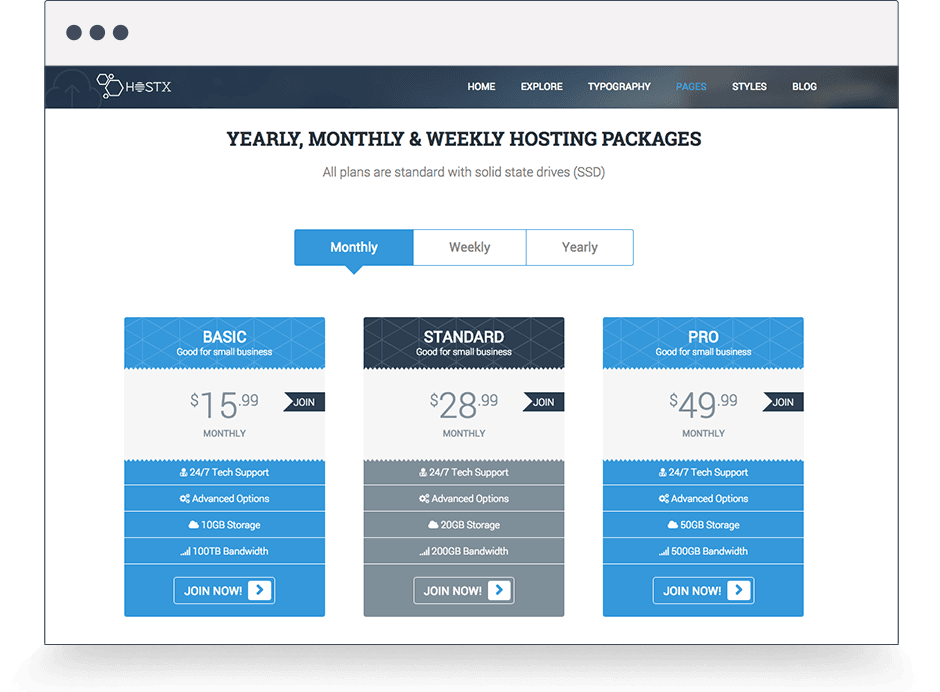 Satisfied Client Testimonial
90% of customers say buying decisions are influenced by online reviews, and testimonials are a online review alike.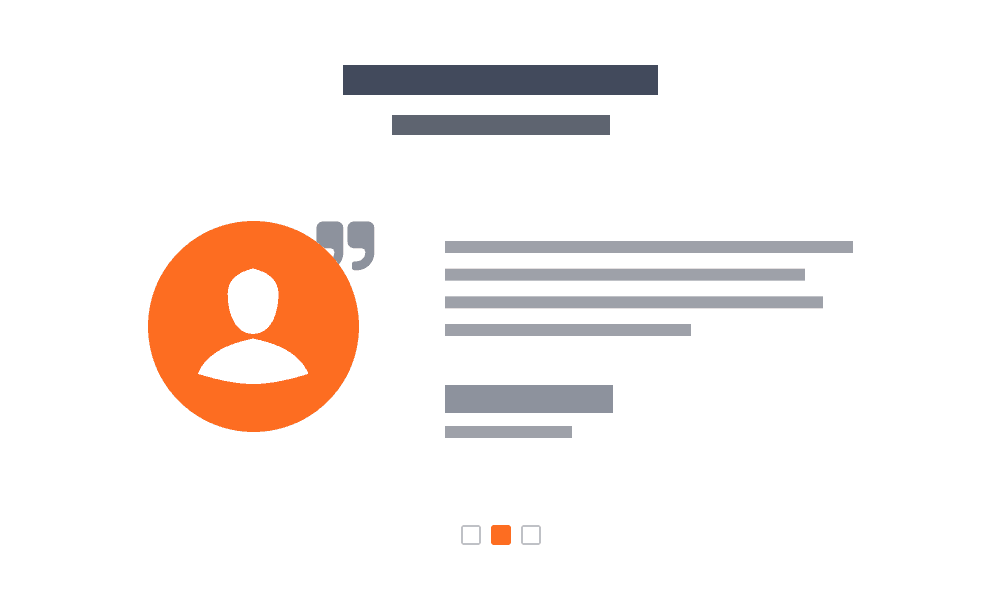 Built With Cutting-edge Technology
Modern technologies offer a wide range of advantages. Hostx hosting Joomla template is built with Joomla 3, Bootstrap, HTML5 and Expose Framework.

Features at a glance
SEO Friendly Codebase
Templates code followd by google guideline and best practice of SEO
Lightweight & Fast
Not over boalted and highly optimized code base load website blezzing fast.
Extensive Customization
Customing template look and feel is just a click away. Everything is highly customizable.
Flexible Layout
Unlimited possibilites to arrange template block and widgets as well as style.
Quickstart Enabled
Unlimited possibilites to arrange template block and widgets as well as style.
Premier Support
All premium templates and themes coverd by our premier support
Get unlimited access to all Joomla Templates as low as $99
Join Now →