Fitness- Multi Functional Joomla Template for Instructor, Coach, Gym Website
Fitness is a creative and multi-functional Joomla template especially built for Fitness, Gym, Bodybuilding, Instructor, and Coach. It's highly crafted for the company or person who provides services on fitness as well as bodybuilding related works through their website.
The minimalist content-focused design strategy stuck your client on what it is made for. Also enhance your preferred style with the revolutionary pagebuilder Quix; no coding, no messy and tedious work to make so.
Built For Fitness, GYM, Bodybuilding, Instructor, Coach
Fitness Joomla template is purposely built for instructor, coach, bodybuilding or a gym website. It's a modern and fully responsive template, focusing on highlighting individual trainer or a fitness training center with wellness products and their training details.
Excellent content presentation with attractive design.
Influential health and fitness training service section.
Flexible navigation for getting started process.
Most business owners are focused on generating customer engagement through their website. Fitness Joomla Template assists you to acquire new customers with its extensive content presentation with other relevant options on the very first view of your site.
Attention grabbing content visualization.
Highlight the decisive fitness instruction in the home section.
Visually satisfactory and eye-catching video presentation.
Show the Products in a Splendid Way
What do you think fitness is all about workout and exercise? We have more than this. Splendidly showcase the fitness products also advertise them at a glance with the convincing our product section of Fitness Joomla Template.
Get your featured products to the forefront as a tab view.
Fully functional individual product view with details.
Attention seizing design on the home page.
Exhibit Your Training Programs in Details
You need customers who really care about fitness, Right? Fitness Joomla Template benefit you by converting your absorbed customer or client with its plausible training page. Display your training services step by step also mentions the rules in a single page.
Bring your training service getting started process in the limelight.
Enlist each and every rule with different tab view.
Highly understandable content visualization.
Sell Your Fitness Products Easily
How about if you get the benefit of buying products along with fitness services? Isn't it seems great? Fitness Joomla Templates gives you a compelling shop page; Therefore, you can sell your own products as well as others in a decorative way.
Fully functional block-based product visualization.
Filtering option according to price, brand, size, and color.
Add to cart option along with checkout and discount policy.
Fully Featured Fitness Instructor Page
A well appealing trainer profile always put on an extra focus point to your fitness website. Don't worry! Fitness Joomla Template comes with a dedicated trainer profile page to persuade your extensive customer with details and images.
Express your trainer all in one page.
Nicely designed grid view presentation.
Describe each trainer details with the image.
Beautifully Designed Blog Section
Want to engage with your customer more intensively? Fitness Joomla Template offers you a dedicated blog thumbnail to provides additional information in one place. Instead of using any third-party extensions, the default Joomla blog style is used in its blog layout.
Excellent blog thumbnail with title, image, and other information.
Additional block section for the latest news and popular post.
Advantageous search option for any further need.
Everything A Joomla Template Should Be
SEO Friendly
Fitness comes with Quix built-in SEO analyzer. You don't need to worry about your website optimization at all.
Fast and Easy Onboarding
Long story short, what this basically means is that, with this theme, you can import a ready-made Joomla website in less than 5 minutes.
Easily Customizable
Do whatever you need for an awesome looking website. T3 + Quix page builder will give you every option you can imagine.
Responsive Layout
Fitness is fully mobile friendly and can adapt automatically to mobile, tablet, desktop. There's no need to make a separate layout or content.
Smooth Animation
Amaze your visitors with cool animation. You can control the animation type, duration, and chain them to achieve a visually stunning website.
Safe Updates & Fast Support
We update our template frequently with the latest version of Joomla and detect breaking changes in template updates before we push them.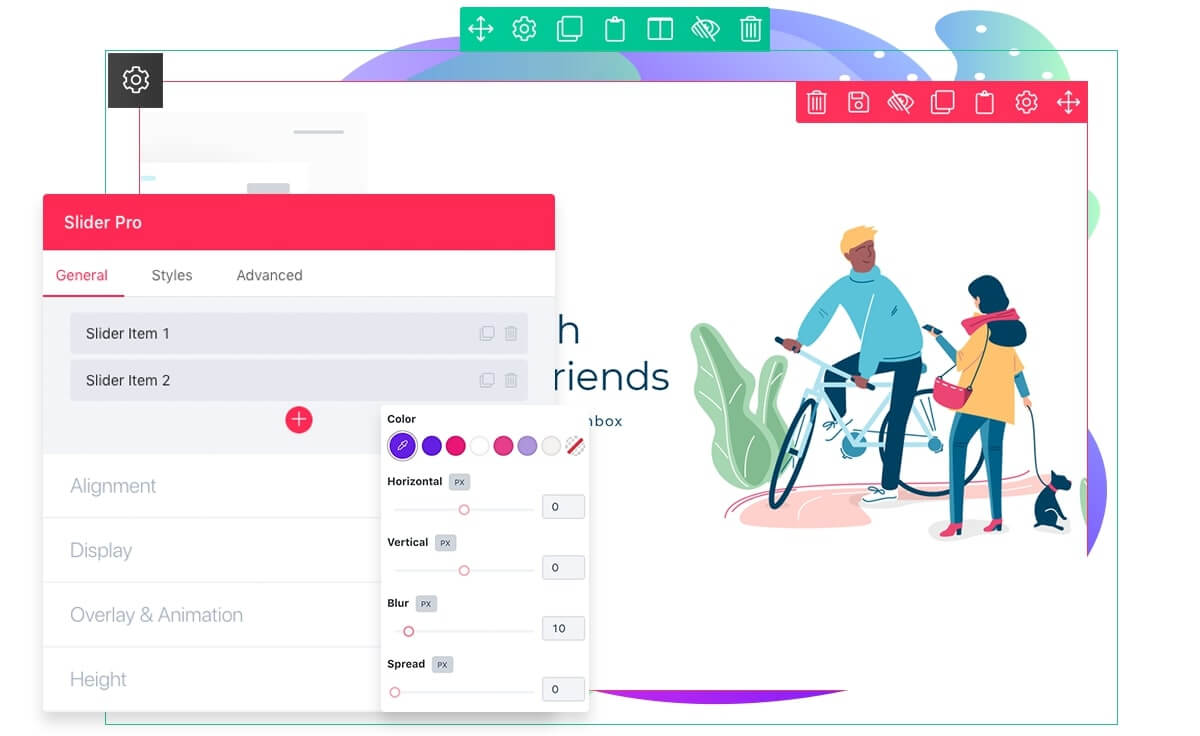 Drag & Drop Website Building
Using Quix's drag & drop system, you can do anything without writing or customizing code.
Customize Anything & Everything
Fitness work seamlessly with Quix ensuring customization each and every part of your website.
Analyze SEO Score Instantly
Optimize your website for SEO using Quix's built-in SEO analyzer.
Built Using T3 Joomla Framework
Fitness utilize T3 Joomla framework to give you huge control over your Joomla templates. Upload retina logo, change colors, control layout all in one place.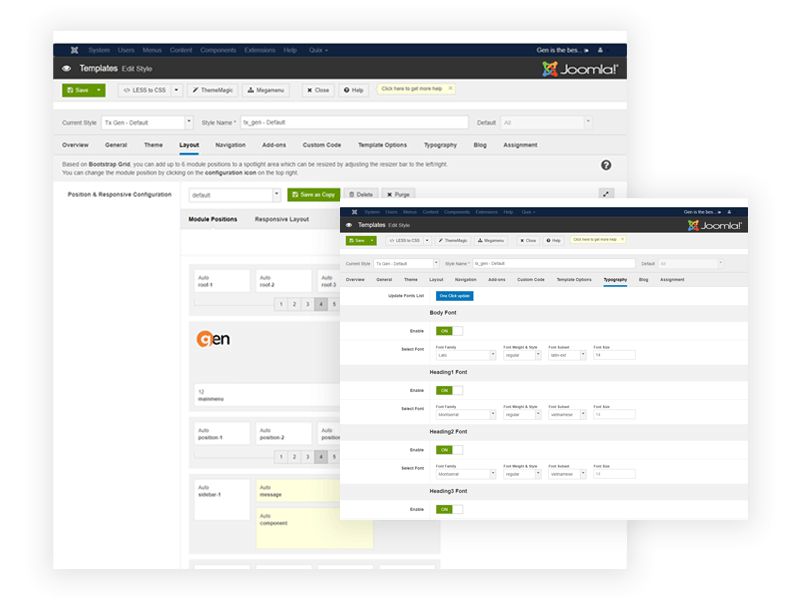 Awesome Support
We are a nimble team of designers and developers who are always ready for your support. No need for Customer Care people, because everyone is responsible for customer support here.