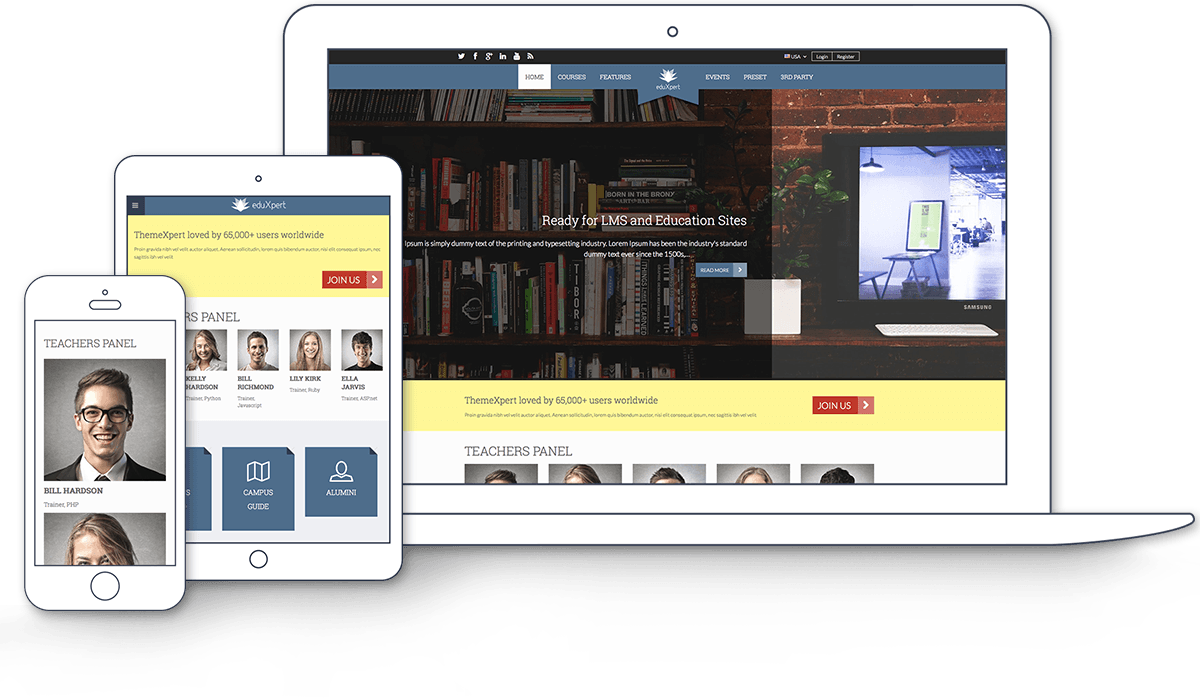 Responsive Design
EduXpert - Joomla education template is totally responsive Joomla template, can adapt automatically to mobile, tablet, desktop and Kindle. So, you don't need to make any separate layout or content for any other viewing devices.
2 Dimensional Mega Menu
Navigating students to their course pages while landing the university website is challenging. Let Mega Menu to tie up the large amount of information much more easily with EduXpert - Joomla education template.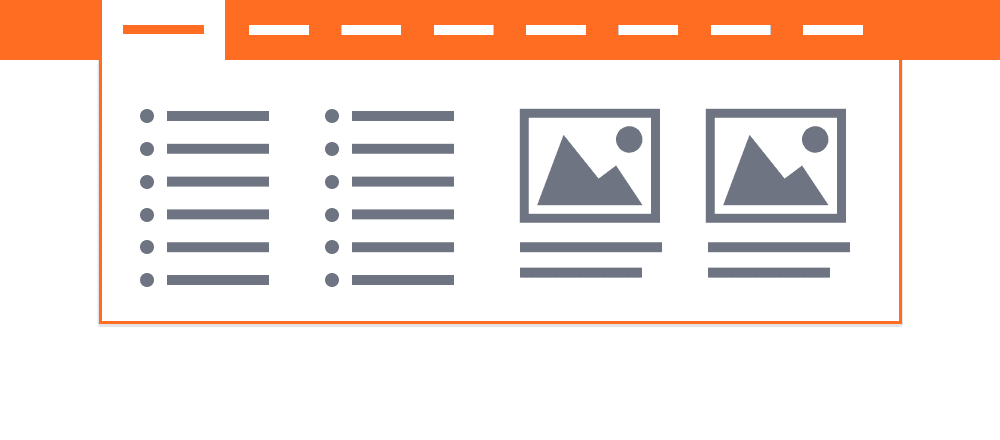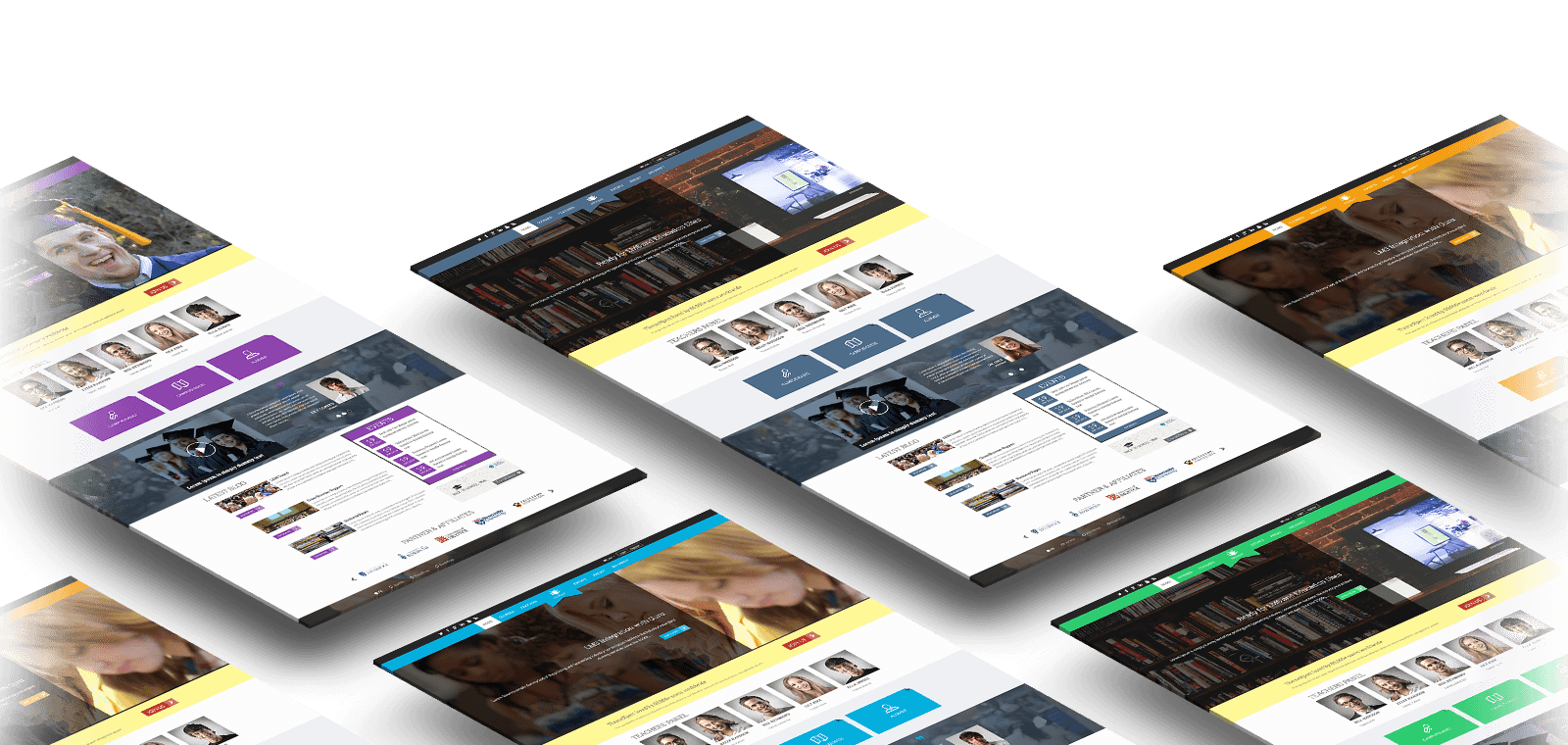 Multiple Preset Styles
EduXpert - education template for Joomla comes with 5 preset styles. All preset styles are configurable from the template manager, which allows easy preset switching.
Responsive Off-Canvas Menu
Off-Canvas menu offer a wide range of menu options in small sreens and devices, such as: inline subtext, icons, images, videos, modules, custom column widths and more.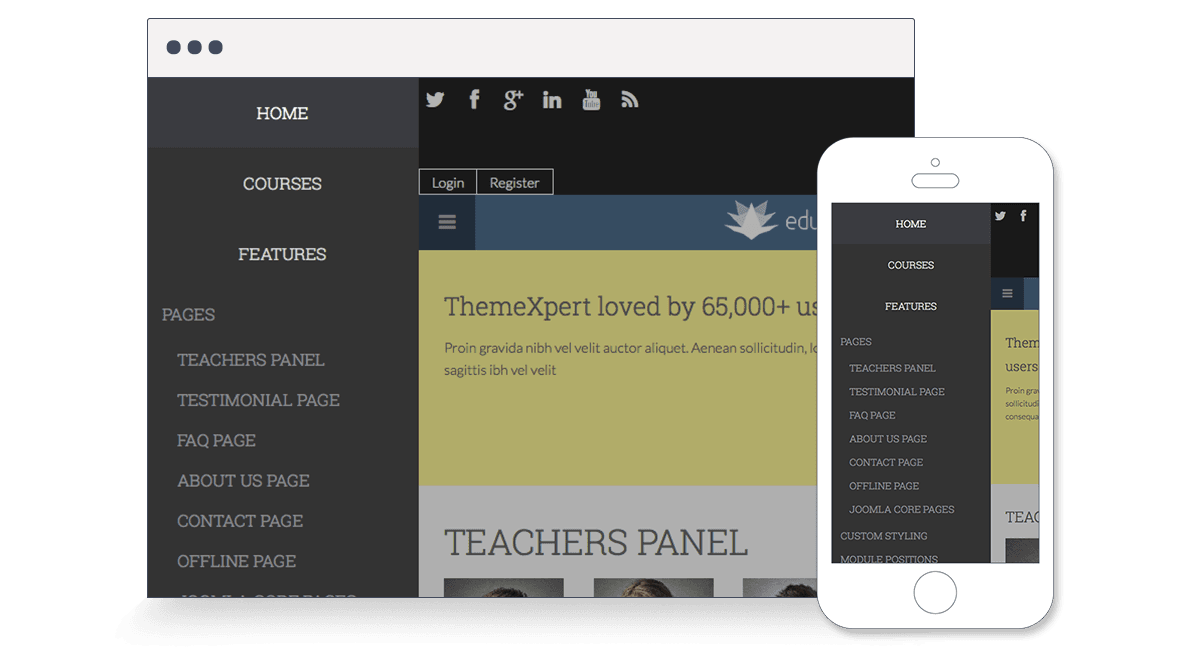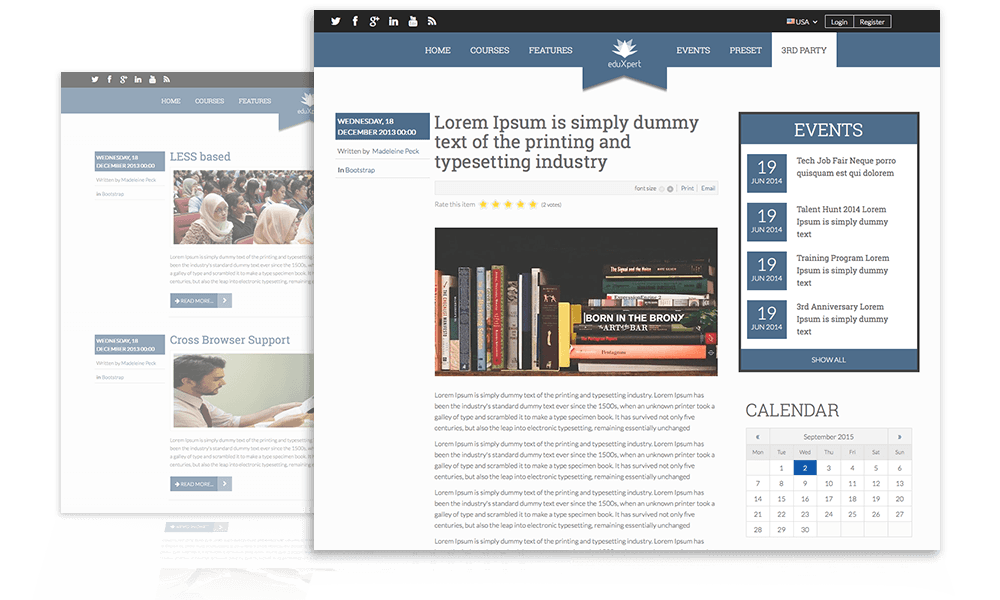 K2 integrated Blog
Blog helps you to communicate with world. K2 enables your outstanding blog right away within few clicks.
Xpert Slider
Xpert Slider adds a slideshow on your website, which includes images and articles with cool effects. Xpert slider can easily be configured from the admin section.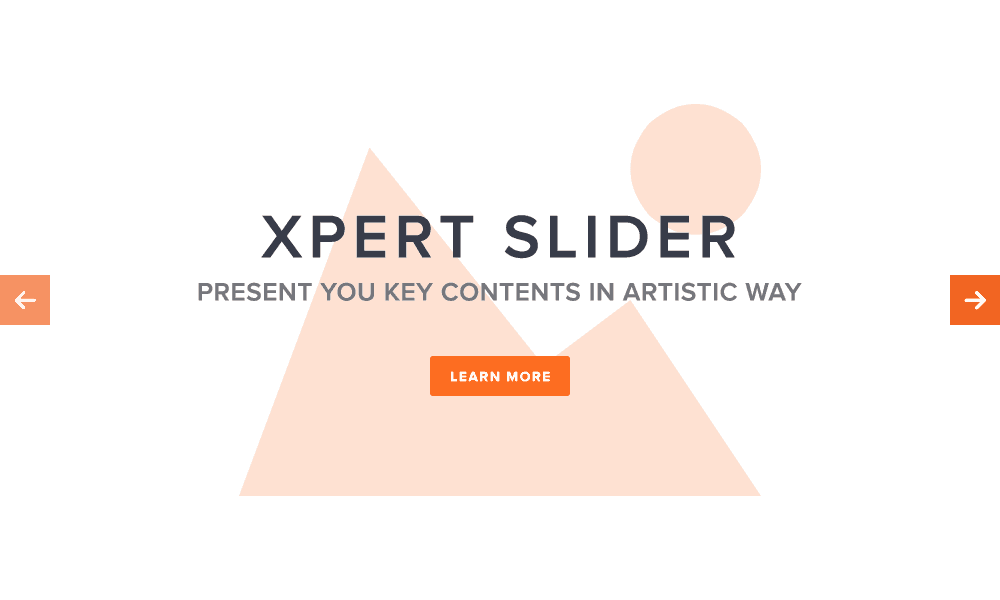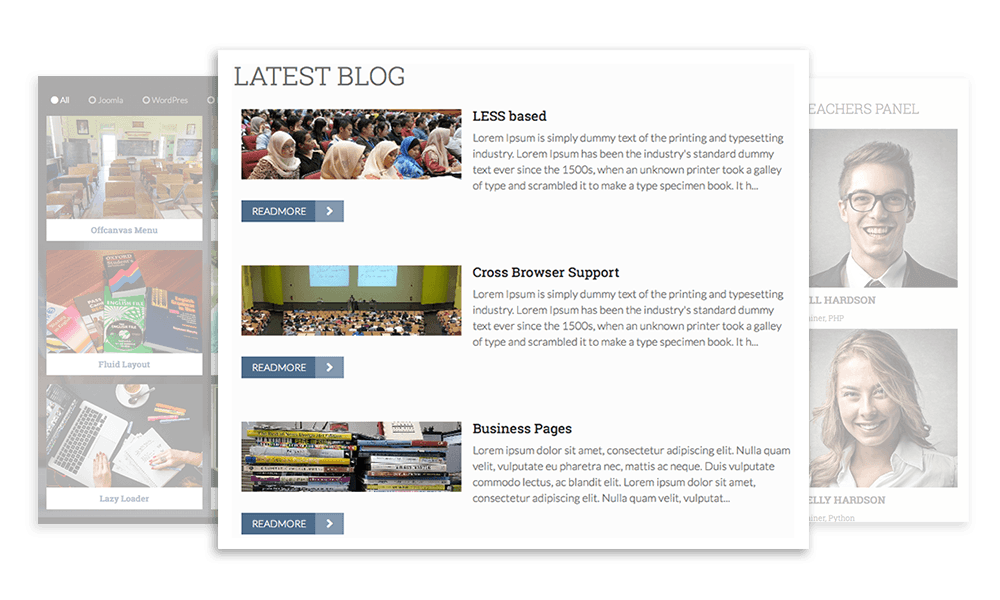 Xpert Content
Xpert Contents is a great module to display your content in a beautiful way. The module has been developed for perfect showcasing Joomla, K2 and EasyBlog article and images.
Xpert Tweets
XpertTweets is the perfect module to any Social site, or Business site that uses Twitter. The extension is highly configurable and easy to use.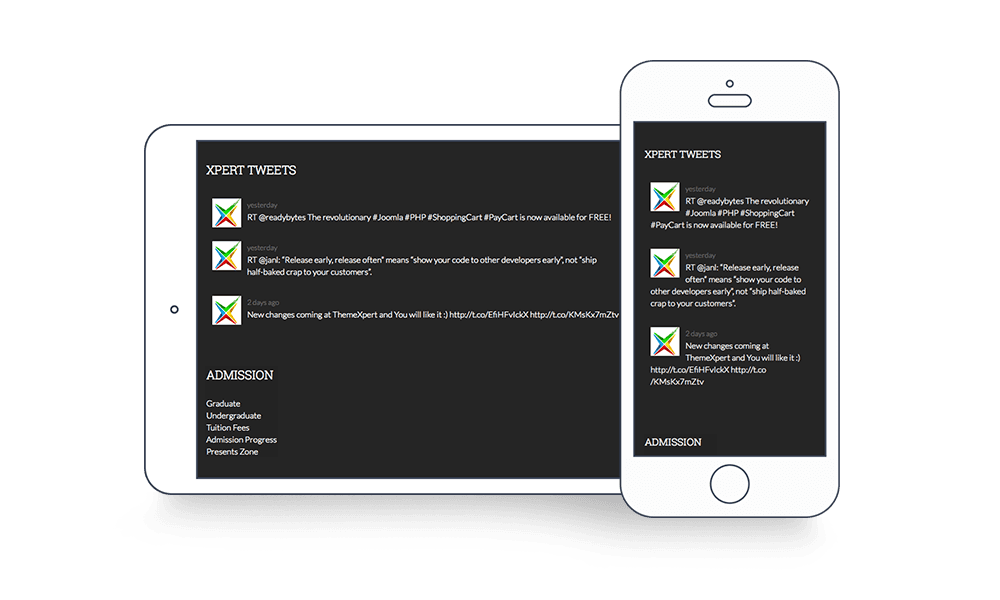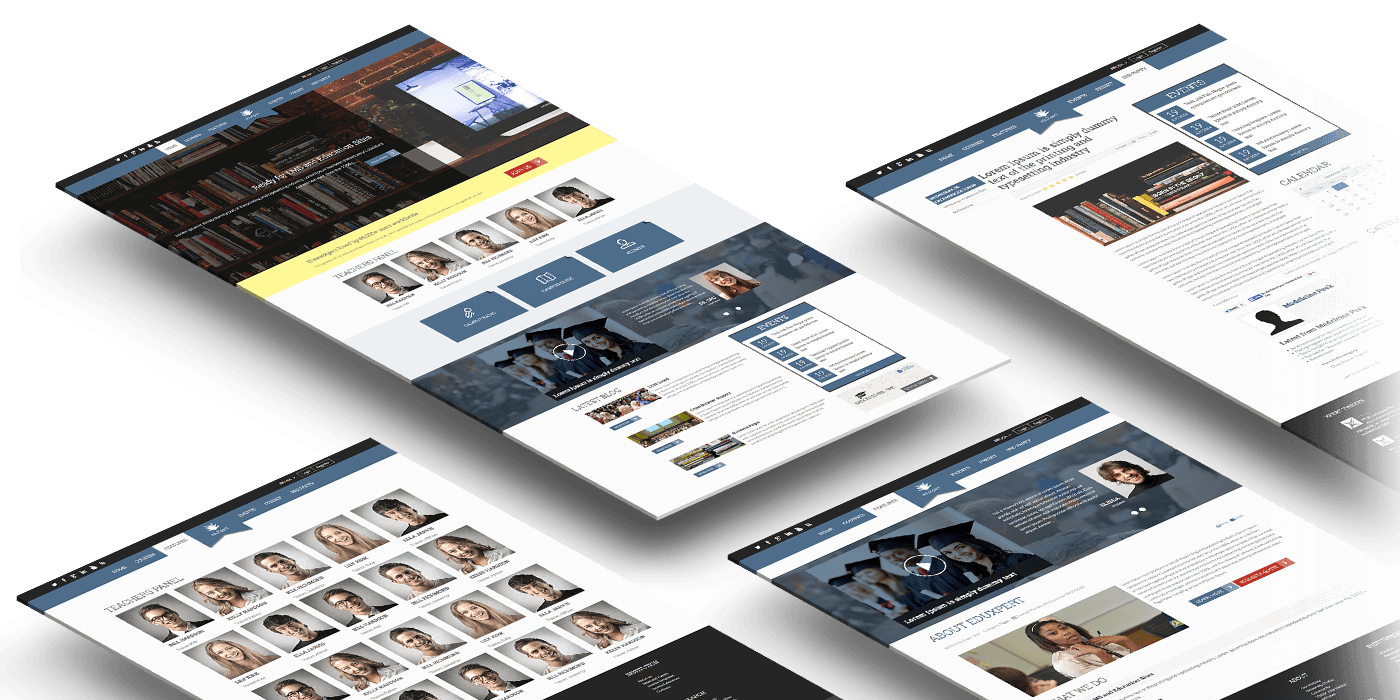 Joomla Core Pages Styling
Pages create unlimited opportunities to kick start your ideas right away. Joomla core packages including boost styling are packed with EduXpert - education template for Joomla.
Right To Left (RTL) Language Layout
RTL language layout in EduXpert - Joomla education template is instantly switchable within a few clicks and promises to deliver a nice display, All props go to Expose Framework.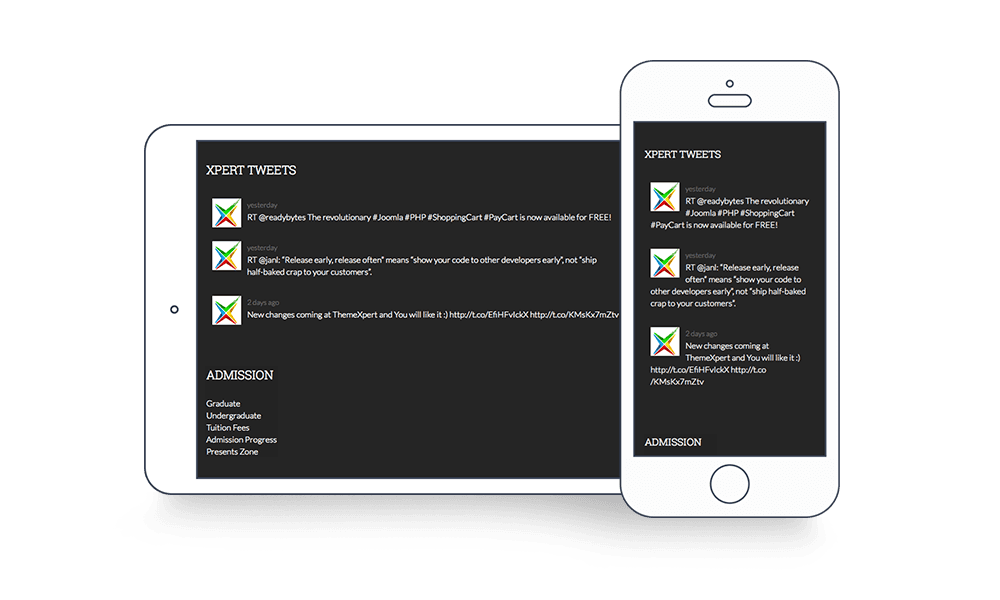 Built With Cutting-edge Technology
Modern technologies offer a wide range of advantages. All the professional Joomla templates including EduXpert is built with Joomla 3.x, Bootstrap, HTML5 and T3 Framework