BuildX
Joomla Construction Template For Constructors, Electrician And Plumbers
Absolutely nifty Joomla 3.7+ template with 3 meaningful homepage variations and 8 header styles perfectly suitable for tradesman, plumber, electrician and construction website. Built with the powerful Drag & Drop Page Builder so, you can build everything faster than ever.
Buildx is a Joomla construction template with three interactive built-in home layouts and 8 different header variations. Its highly crafted for the company who provide services on construction as well as plumbing related works through their website.

Revolutionary pagebuilder Quix allows you to give your own preferred style without a single string of code, just by simply drag and drop. The minimalist niche design strategy makes focus on what it is made for, that leads to being the best in its category. It's a minimalist Joomla construction template, focusing each and every section that is supposed to be highlighted for the sake of your company. Elegant service section with a wise combination of color to its surface represents itself that it's entirely made for this.

Organized and well-furnished design methodologies can easily get the attention of the certain category of people. Construction, Plumbing, or services for any other home appliances, no matter which services your company does provide, buildx is always can be the best fit.
Multiple Homepage Layouts
You'll find built-in three different home layouts packed with this Joomla electrician template, that lets you build your site faster. For their most advanced yet modern look, you'll not feel to make a new one from the sketch. No coding, no messy and tedious works to make so, just to pick the appropriate one as per your preference and make your business live. Like our all other Joomla templates, buildx has 8 different header styles inbuilt. Each of them is differently crafted from their core, using different intelligent placements for navigation menu and logo. With the combination of these seven header styles and three home pages, you can make the site unique with definitely meeting all your requirements.
It's important to have a clean and meaningful typography in order to increase the conversion rate. Apparently, a wise typography can hold the user's concentration that silently drives the visitors having faith with your services. 
Buildx extensible capability lets you change every variants according to your wish to make your own preferred typography. From thousands of Google font, definitely you can find your best fitting one. You can customize the font-family, weight, line height, letter spacing, size and much more to create an entirely unique combination.
One Click Update button under the template typography option will let you find the most recent released Google fonts in just a second. Huge Collection of Quix Element
To make your dream site come true, you have a vast collection of premium Quix elements to reach the sky. There is no limitation with the site look; you can give any look to your site with those elements. Easily customizable capability lets you not to feel a bit confused, and you won't feel the importance of anything else for making your site, that's a promise. Parallax Background
Parallax Background is a tremendous addition to the modern websites that make the site one step ahead of the way of trendiness. It makes your site alive with its interactive smoothly parallax movement staying in the background. You can even control the movement either towards the vertical axis or horizontal axis.
The blog is the way to convey the messages towards the customers or the visitors or even new members, avoiding the hassle to notify them individually. Buildx featured blog was designed maintaining the manner that a standard blog layout should have. 
Each blog post consists the author name, category as well as the date of posting along with the post thumbnail image above them. The reason behind placing the latest post and popular post module on the controllable sidebar to reach them quickly and ever faster. It's one of the mentionable feature Buildx does have. If you are thinking to present in front of your clients that why they should choose you, this feature can be what you are exactly thinking of. The smooth accordion allows you list out your business strength as much as you want to expose, next to all your clients. The advantage of using accordion is that it neither consumes much time nor it seems odd. Instead, it always remains smooth.
Quix is a responsive first page builder for Joomla! help you to design beautiful page without writing a single line of code. Drag & Drop interface, easy column resizing, parallax motion, built-in animation, responsive controls are few unique feature that stat Quix truly apart from its competitor.
Instead of spending too much time on Joomla cumborsome process you can spend much time building your business.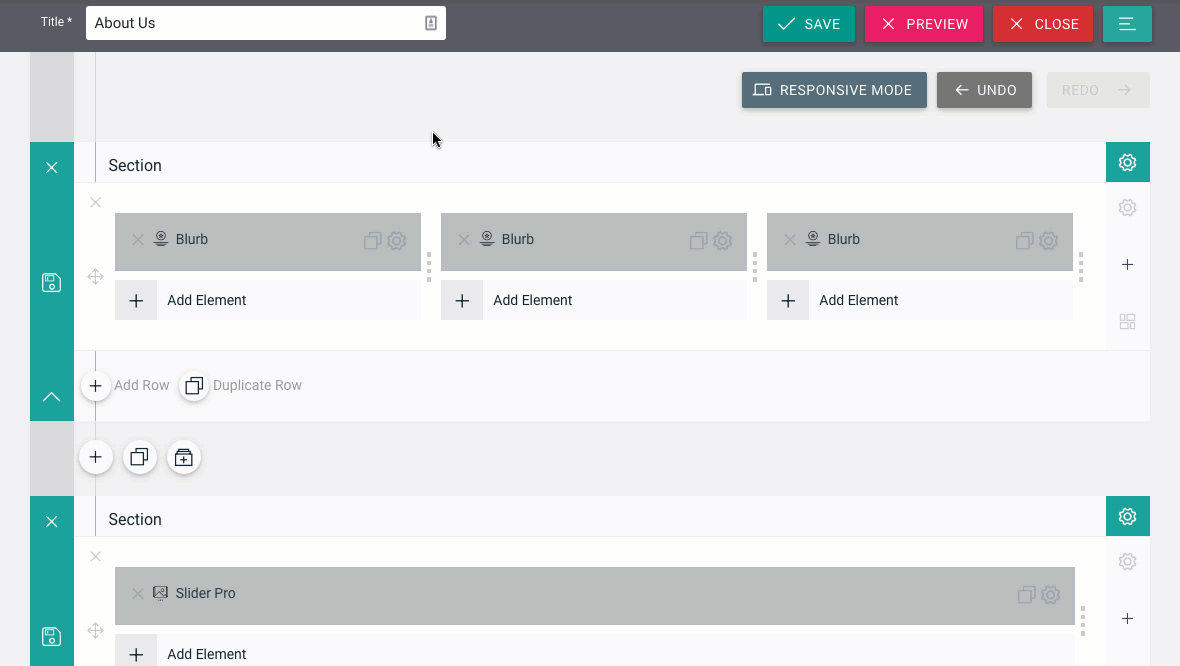 Most powerful and revolutionary template framework used to build Buildx Joomla templates. T3 gives you total control over you template layout, module positions, css/js optimization and much more.
Buildx template is packed with the right options you need to build your website. No bloated option panel to confuse you and your clients. Precise and well thought options will help you to build, optimize and manage your joomla website.
Change and customize layout for all pages or assign them to a specific page you want. Responsive layout management with sub-layout options is what makes T3 unique and step ahead of its competitors.
The Theme Magic option allows you to make the template according to your own wish entirely.
You can apply your own test of colors including preferred amount of padding and margin anywhere you think is best for your site. Changing the primary color is just a click anyways. Text typography, setting the transform factor, weight and all other properties are precisely used so that you never become a bit confused at all. Filterable Gallery lets your user see your portfolio works filtering by their category. Smooth animation removes the annoyance and beautiful representation helps to make faith on their mind for your business. Pagebuilder Quix allows you to replace the images with your own in the most reliable approach ever can be.
As the loading speed increase the flexible using capability, its one of the vital thing mostly a client notice before dealing with. If you are anxious about your site loading speed, hereby we do clarify that you need not do so. We used most advanced algorithms and framework in its backend and so, it entirely speeds optimized and consumes less time to load completely. The smart combination of parallax background and animating pretty number counter visually represents your service history at a glance. Beautifully, it shows the number of completed services, under construction works and other categories in an excellent way. 
Buildx comes with a section that represents cleverly that why you're best compared to other similar companies. As we believe you do have sort of key strengths that creates everlasting face value like other company has. The contents are not static at all; it can be easily customized according to your needs. Responsiveness is one of the vital things should be bear in mind for a web application, and we're happily stating that it's completely device friendly for all popular smart devices with different screen sizes. Unlikely every of our products, we have spent an amount of time on its testing purpose before unfolding. And we've made sure that visitors will always find the proper look, no matter which smart device he visits from. 
Popup Video & Client Testimonial
Popup video and Client Testimonial are two highlighted features to be mentioned. Extremely elegant popup video integrated with a smart button center of its thumbnail. This section makes your clients informed about the service you provide. Gorgeous client testimonial consists a number of their testimony through which, a visitor can have an idea about your previous services, and it can drive them to start dealing with you. We are a nimble team of designers and developers who are always ready for your support.  No need for Customer Care people, because everyone is responsible for customer support here.