Selection Share
Hey, are you passionate blogger? And got stuck thinking about how to increase traffic! You might know that a large number of traffic come from various social media even only by sharing posts. Meaning that, the more your post got shared, the more you will get traffic.
But most often, majority of them while visiting your site are so slothful, even to find the social share button for the sake of sharing the post on social media although they were willing to. So now, you might be feeling the importance to got a system that allows your readers/ visitors to select a specific portion of your article and instantly find the pop-up button to share it on their social profile.
Well, here it is. Our Selection Share is such an useful tool in order to overcome this situation. This is the best way to make your work done exactly how you want it to be.
Key Features
Extremely light
Hasslefree popup sharing
One click installation
Simplest configuration
Selected portion share effortlessly
Rich documentation
Very much user friendly
Elegant social icon
One click instant sharing
Absolutely free of cost
Able to share on Twitter
Able to share on LinkedIn
Able to share via Email
Able to share on Facebook
Text sharing capability
Image sharing capability
No coding knowledge required
Simplest Configuration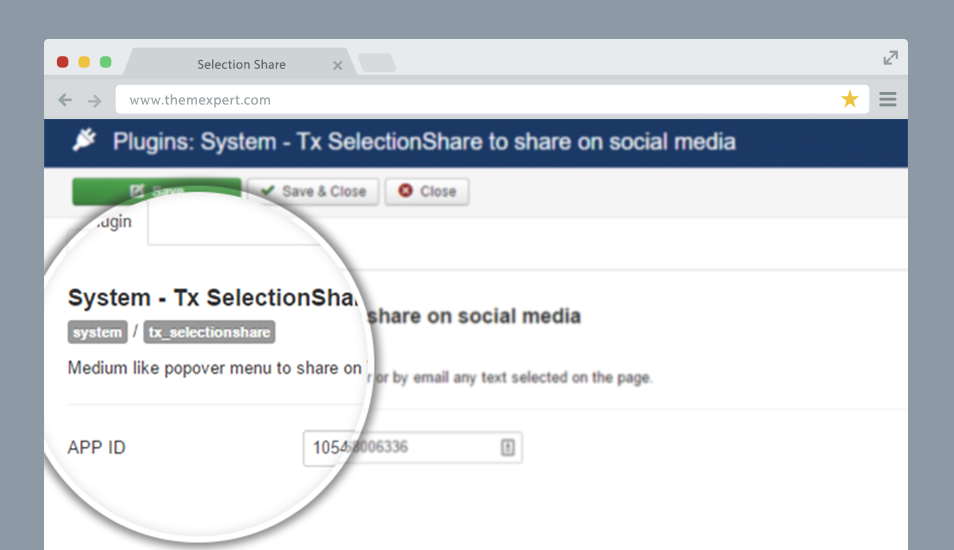 Selection Share is a tiny Plugin supported for any Joomla based websites, comes with a very simple configuration capability that even can be done by a non-technical person with ease. Installation is not a tedious and lengthy procedure, simply its a matter of a few clicks, nothing else!
Few Clicks Facebook Share
You will have the access over adding facebook share button on the list as well, since there will be three existing social media button by default. Worried about? To be frank, nothing to worry about. Its a simple 3 steps procedure to add facebook sharing button on the list and you can get help from our well explained documentation.
Be Smart enough to Get Stuffs Done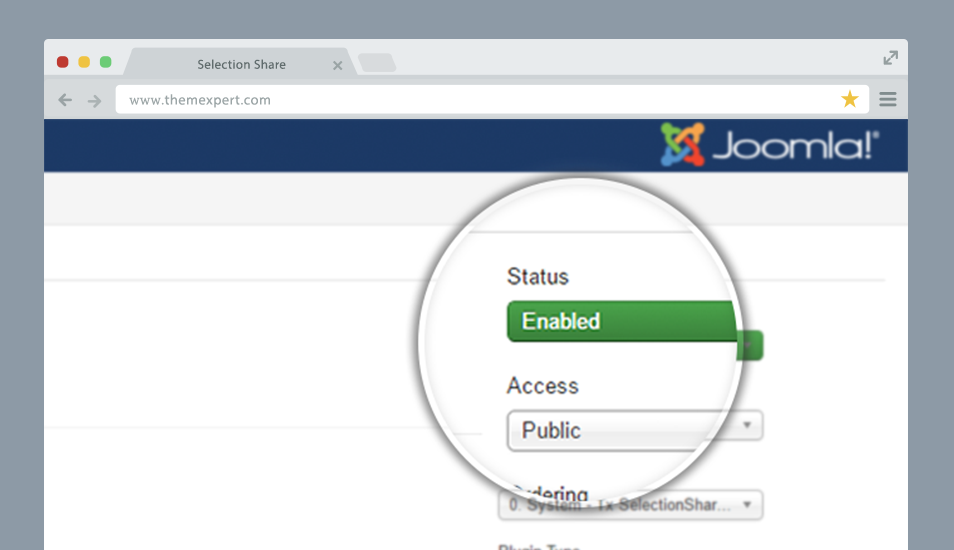 If you are a developer and thinking that you can make it through back-end coding. But, think a bit before you do. Would it be a smart approach, while you're getting Selection Share ready next to your hand?
You can work with anything else at that time. Moreover, it's a time-consuming procedure to code and get stuffs done. So, have the test of it, it's your time.