Download Control & Logs
DigiCom Download Control add-on provide you the logs of each and every download attempt happen on your site. You can see who is downloading what and control how many time they can download a product. This information will help you to resolve any dispute you receive from customers. Easily check the claim of your customers from Download Log page.
Download Control - You can set maximum download for a product per user. This feature is useful when you run a limited download sales campaign or restrict users for over downloading a product from the store.
Download Logs - When your customer download products this add-on store his IP address, download time, order id, number of downloads and other necessary information. You can purge any log or purge them all with a single click.
---
Easy Installation
Installation of this add-on is absolutely simple. Default Joomla installer lets you install it with its drag and drop installation interface. Only to pick the file and drop on the drag and drop area and you are done with the installation.
Easy Configuration
"Configuration is beyond simple" is not just a flashy talk. You will have 2 level of configuration on its modal; Enable Log and Max Downloads. Enable Log is set Yes means you will have user's download log information according to their customer id. On the other hand, putting a numeric value on the Max Downloads text box means the user can download a file maximum that (numeric value) times.
Downloads Log View
You can observe user log information according to their unique customer id. The only thing you need to do for this is to set the Enable Log option Yes from its configuration window.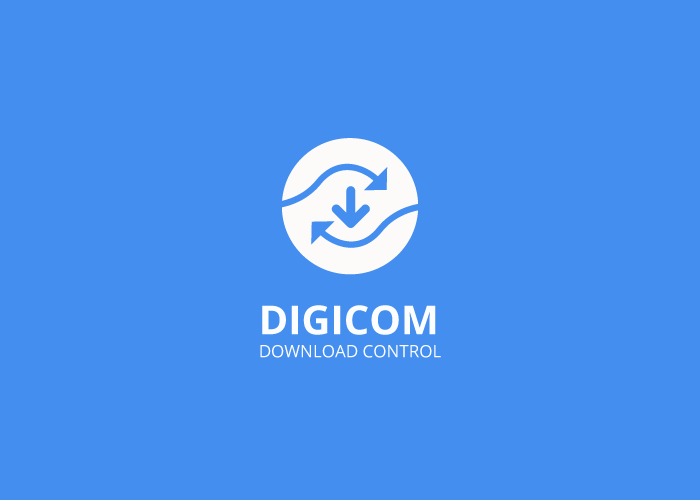 Requirements
Joomla 3.x & Digicom