How to Use Cross Domain Copy Paste with Quix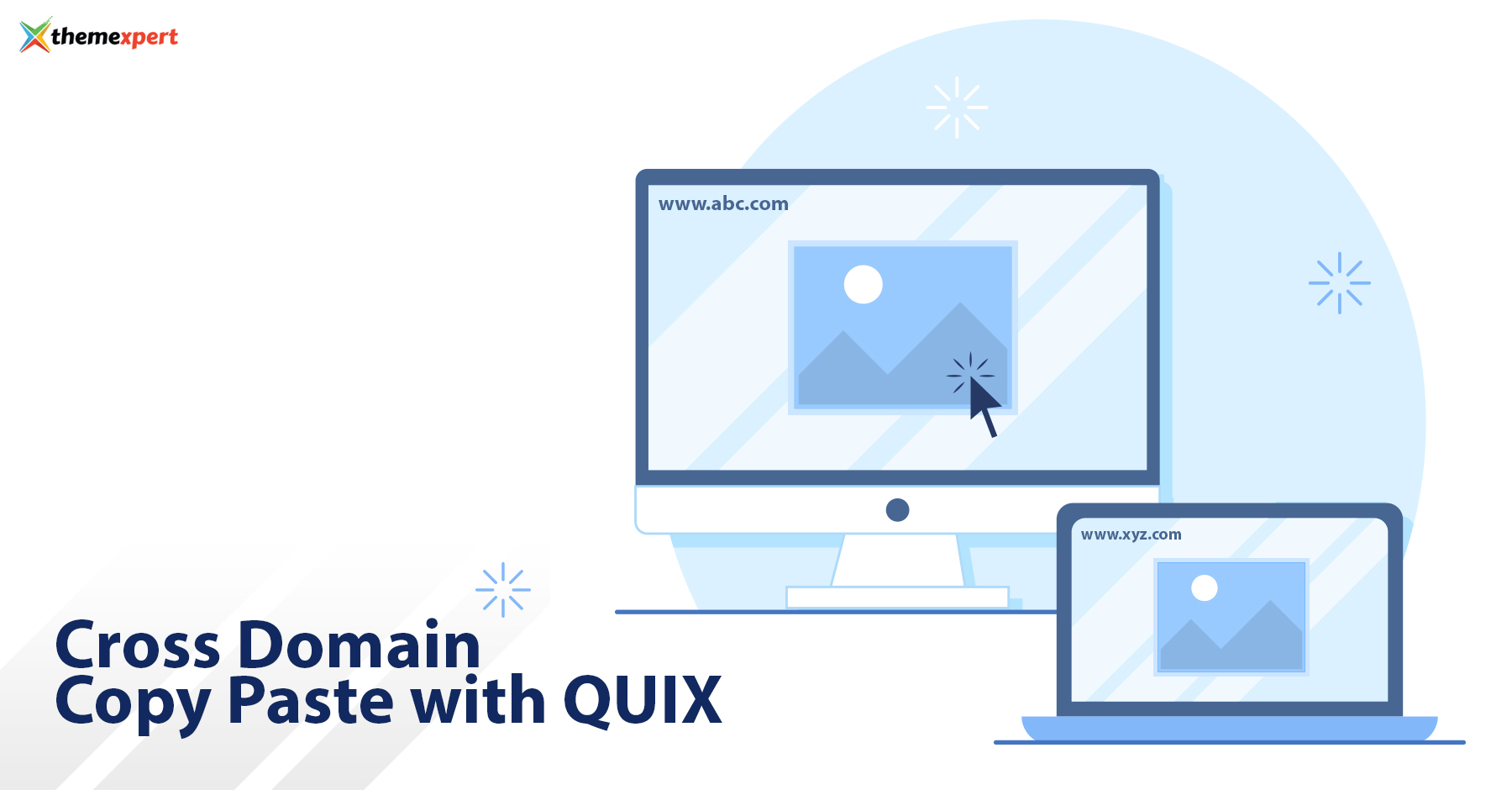 Over the past few years, Quix has proved itself as a powerful, extremely fast drag-and-drop Joomla page builder. With 40+ powerful elements, design layouts, and ready blocks, Quix offers you every possible comfort and control to design a website from scratch.
Previously, Quix's copy-paste feature required a chain of actions and was limited to a single site only. What if it's made a lot easier by just copying and pasting?
In this read, we will introduce you to the cross-domain copy-paste feature of Quix and how to utilize the feature with ease.
Introducing Quix 1 Click Cross-Domain Copy Paste Feature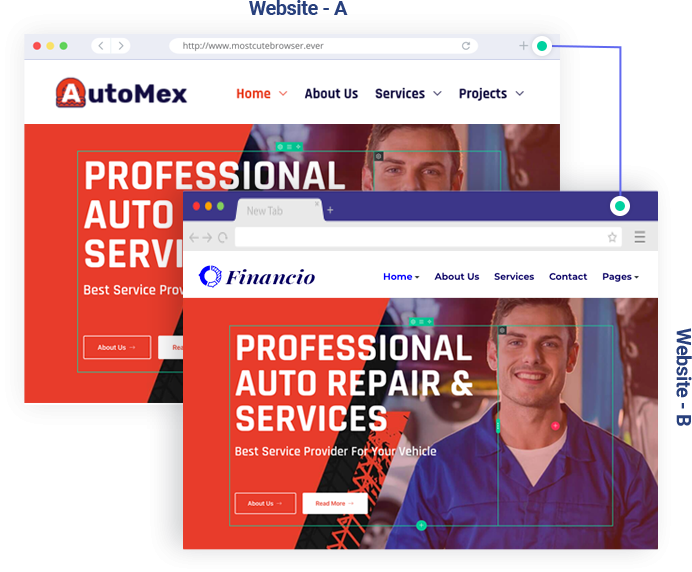 If you are a Quix user, you already know that Quix has many options to reuse any section further. You can export any section and then import it according to your need. You can save the template design to my template section.
However, there was no option to copy a section, template, or element from one domain to another, resulting in lots of repetitive work for making simple elements like buttons and sliders or copying a ready section elsewhere.
Here comes the Cross-Domain Copy paste feature to rescue you from this trouble.
With the new cross-domain copy-paste feature of Quix, you can now copy any elements or sections from one website and then paste that to another website without any hassle. With just a click, It can copy all the settings, style, content, moreover everything visible.
Learn more about Quix Cross Domain Copy Paste
How Cross-Domain Copy Paste Helps You
Quix gives you every possible option to start a website from scratch. However, It needs time and effort to design a professional site. If you need to replicate just a piece of content over and over causes productivity loss. Also, defining each element's styling property, again and again, is time-consuming.
It is usually a good idea to be able to reuse something to save time and effort. This is where you'll need to replicate the already designed layout or section and alter it, so you don't have to start from scratch.
You can simply bypass this by saving templates.
The Cross-Domain Copy Paste feature allows you to easily copy a piece of content designed with Quix Joomla Page Builder and paste it in the required position on another website. This is how you can easily avoid having to recreate the same sections on different websites and save time and effort simultaneously.
Copy Widget/Section to Another Domain with Quix
Quix's cross-domain copy-paste is a global feature that will work with all the elements or templates of Quix effortlessly. Alike the elements, you can copy an entire page or any section, including all attributes, settings, style, content, and everything, to another domain with just one click.
Also, you can modify it after successful duplication as per your requirements. Let's see how Quix's cross-domain copy-paste works,
Let's Get Started!
Quix's cross-domain copy-paste is so advanced that you don't need to worry about the styling. The copy-paste feature carries forward the styling of the copied piece of content and puts it on the new website too!
Simply replicate content in just five simple steps.
Step 1: Right-click on the content that you want to copy.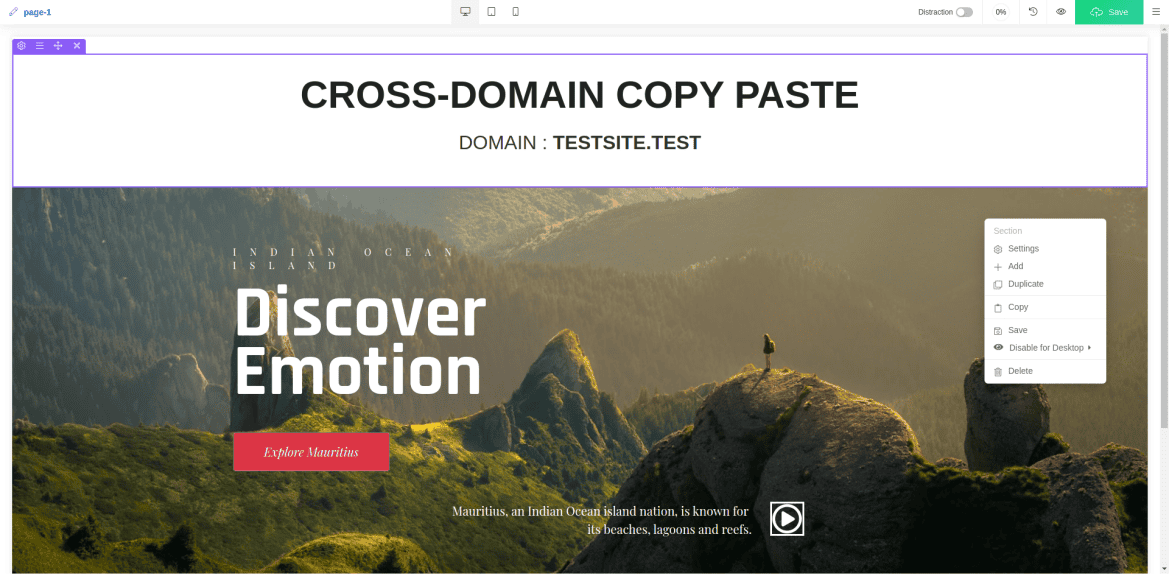 Step 2: Choose the "Copy" option.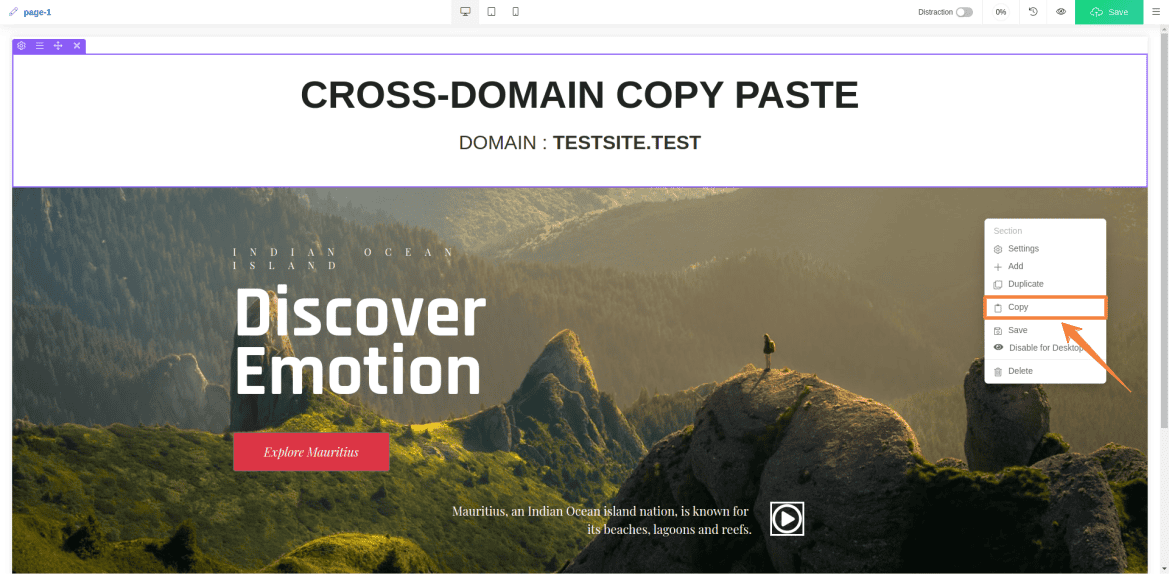 Step 3: Open another website and click on the editor.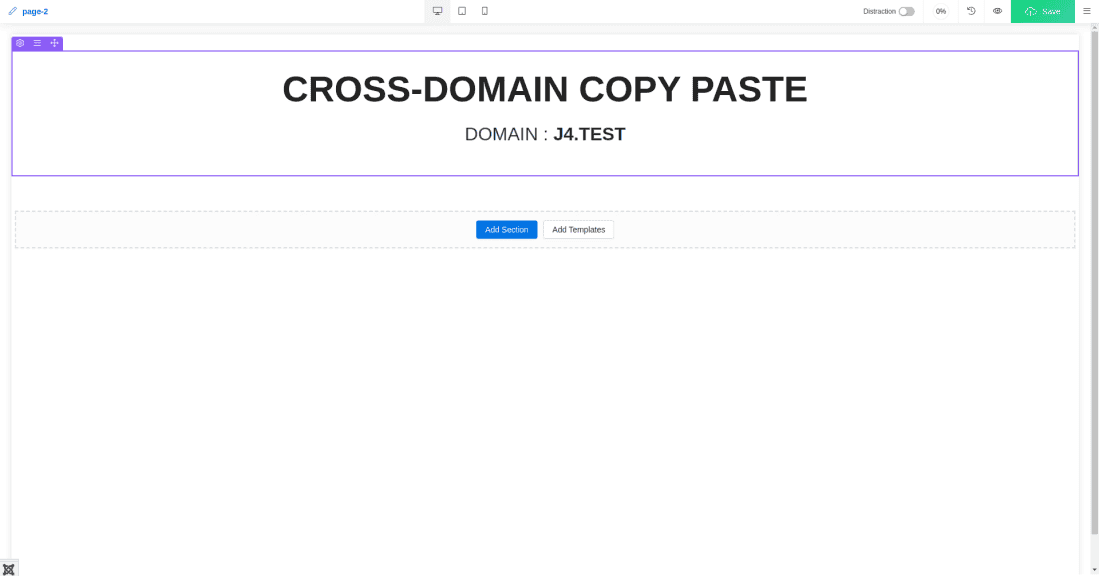 Step 4: Again, Right-click on the selected section.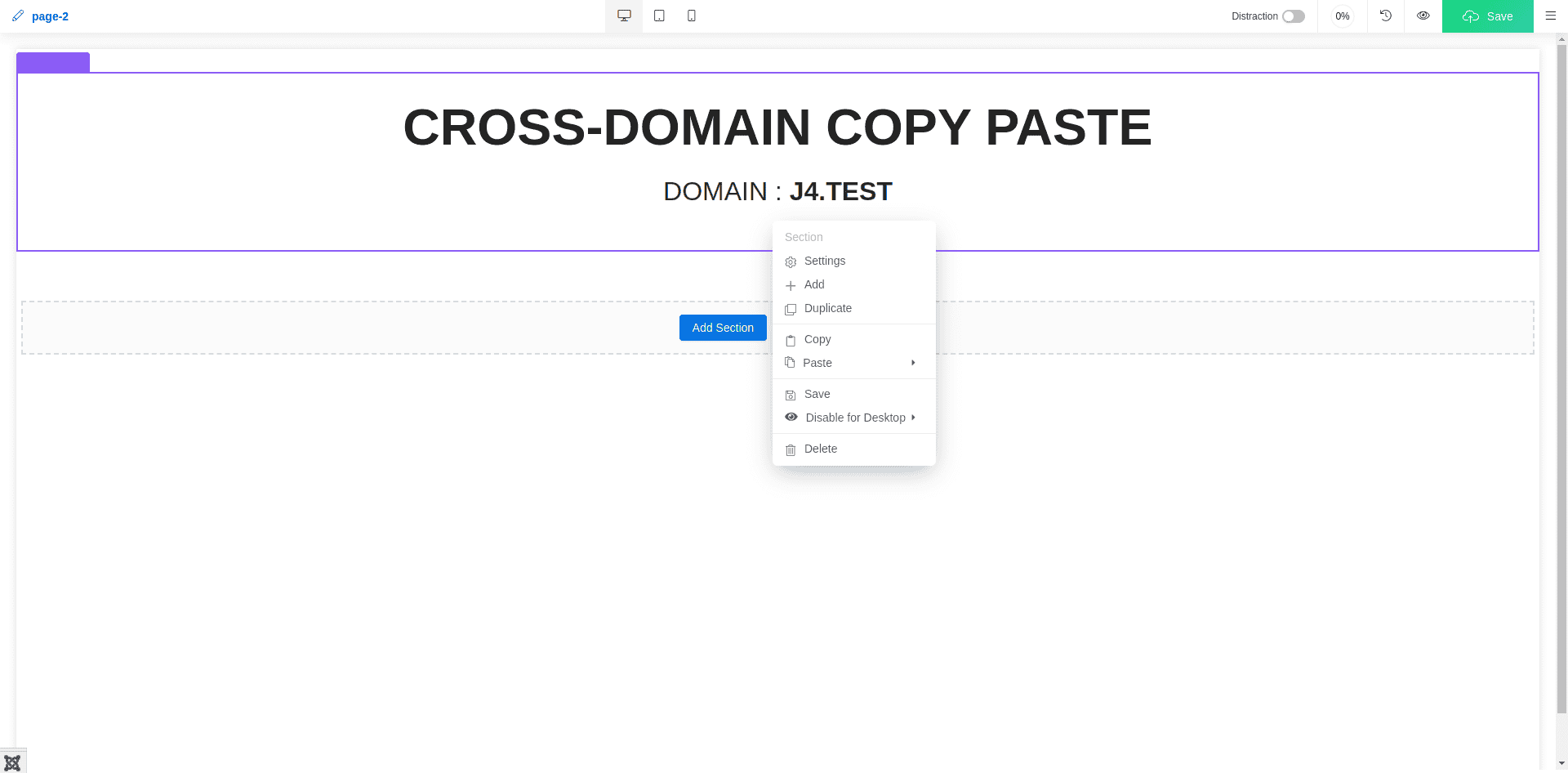 Step 5:. Finally, click on the "Paste" option.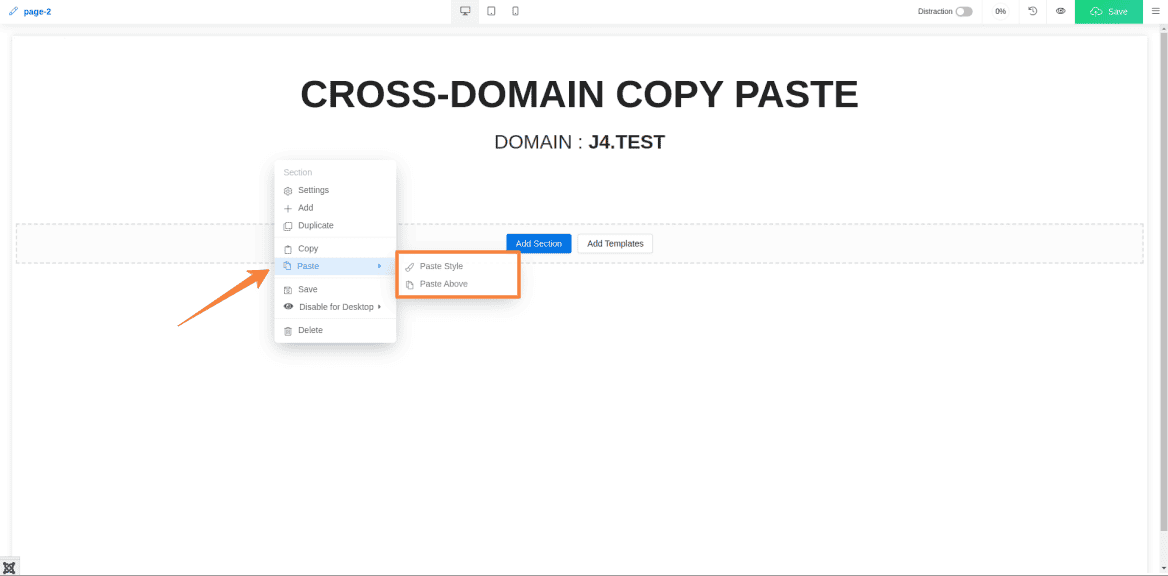 As simple as that!