Quix 2.3.3 Arrived With a lot of Changes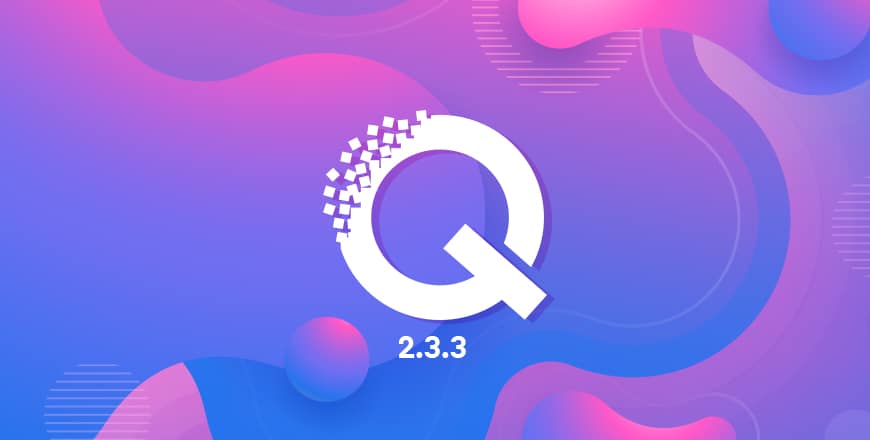 Today we are here with a big list of changes in Quix. We have added new functionalities, improved previous features and fixed some bugs. Quix is now more feature rich and more functional.
We are putting our best effort to make Quix better so that you have a better experience and make your website more creatively. We will introduce more astonishing features in future but for now, let's explore some highlighted changes that Quix 2.3.3 has brought.
JavaScript Parallax Option for Background
​
Parallax got new functionalities! On CSS based parallax the background image would stuck on one position. But now with Quix 2.3.2, we have added JS based parallax. Your background image will also move according to the axis you provide.
Apply new parallax and let your viewers enjoy this new effect.
Column Reverse Option for Mobile
All the built columns of a section are automatically placed in the mobile devices in the same order. But sometimes you might need the reverse order, and doing so you would cost more time. With this new column reverse, you can reverse all the columns of a section with one single click on mobile devices.
[Countdown Element] Mobile View Grid Option
Countdown element now allows you to show grid line on mobile. Previously it was only allowed on desktop only but now you can define the grid on mobile as well. Define how many grids your countdown element needed, but you can set a maximum of six grid.
Open Graph Metadata structure Updated to Latest

​
Facebook is very popular and very important for business nowadays. When you develop your site with Quix facebook crawls your page and takes data in its default way. But now you can give some specific data to Facebook in the way you want.
Open Graph metadata structure changed to the latest. With this latest metadata property, you can set specific type, site name, title, description, image, and URL.
Cache Automatically Cleaned on Saving Configuration
Previously after altering anything within builder, sometimes you might have seen improper changes. These are not your desired changes. We have seen that this improper changes mainly occur due to the previous cache.
With this update cache will be automatically cleaned, whenever you click on 'Save' button. You will see exact changes you desire in your site.
Let us know your reactions of the latest update through comment box. If you face any problem just let us know. We will happy to assist you. In the next update, a very big feature is going to be released. Stay to tuned to know it first.