Quix 2.0.9 Arrived With Video Element, Border, Shadow & Much More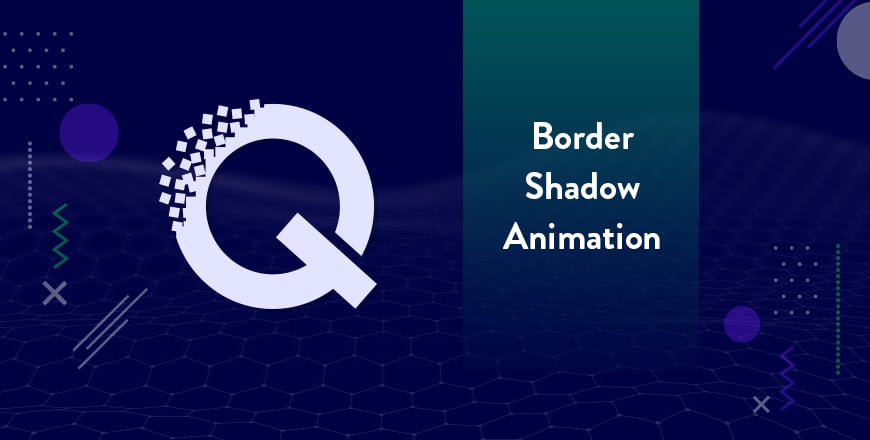 It's been just three weeks of Quix 2.0 Joomla page builder release. And today we are here with some more exciting news for you. We are releasing ...
It's been just three weeks of Quix 2.0 Joomla page builder release. And today we are here with some more exciting news for you. We are releasing some more elements and features only for you guys.
Our first priority is client satisfaction. On our client's demand, we are working day & night to implement new elements, new features, new methods along with bug fixes.
Though it is a bit tough job but not tough for us, as our sincere developers are always ready to work on and make Quix better and better day by day. So with today's announcement, we declare the release of Quix 2.0.9 page builder.
You'll find some brand new elements along with some cool new features. Let's check out them in detail.
Brand New Elements
Video element
A website without a short explainer video is rare these days. A short knowledgeable tutorial video is better than an detailed text explanation. That's precisely why we included this element in Quix 2.0.9.
Now you can include all your YouTube videos in video element. It comes come with complete user control like - auto-play, player control, mute, showing related video etc. With the upcoming releases, we'll improve it more.
Raw HTML
Raw html element is specifically designed for coders and developers. This element will allow you to insert your own html code. You write any kind of html code in it including table, layout, iframe etc. So if you do not like any default layout or anything, customize it by your own with html codes.
Alert
Alert box are used for the attention of users. It can be a warning note or information note. The alert box attracts the viewer's focus as it contains an important note for them.
Bow shadow feature is one of the best features I must say. It gives a 3D layer to your section and it is available within Quix 2.0.9.
Now you can give your site a 3D effect as New Box Shadow has been included in Quix Joomla page builder 2.0.9 which makes the design of your site more unique.
Text shadow
Want to catch eyesight of more viewers?
Choosing the right font type, size, text color, line height can be done by anyone. Talking to a next level is one important thing. A 3D effected headline draws more attention than a flat headline.
Now with Quix 2.0.9, you can make an eye catching headline which is bound to draw attention to you site visitors. Not only in header, you'll find this feature available in text element too.
Background Overlay
Background overlay feature is one beauty enhancing feature. You can easily add a new layer over background image. The new layer can be a solid color or another image. It makes the image or video a better fit with the rest of the design.
You can create the fusion of image with this incredible feature. Or just add a new design to your boring image. You can insert any element over it.
Border
Quix 2.0.9 is being released with a few important features. One of them is border. This border feature is used as frame. Now you can add custom border to every section, row, column and elements. With this update, we are giving you the complete control on beautifying every element.
Quix makes it easy to manage border options for all sections, rows, columns and elements. This awesome decorative option will allow you to design the border frame with type, color, width and radius.
Multiple Units
CSS units determine the measurement of an element along with specific background field. These units include pixel(px), percentage(%), viewport height(vh) etc that defines the measurement of screen.
Quix 2.0 was released with 2 units only. But now it has more units in different elements. These elements will help you to fix the area of an element. You can choose the measuring unit and set the element just the way you want.
New Color Picker
We are constantly thinking of improving user interface. Our target is to give you complete control over Quix page builder with all the accessibilities in better way. That's the reason we improved our color picker.
This brand new format of color picker will allow you to set your chosen color as preset color which you can use later whenever you want. You can set upto 6 colors and change easily.
Animation Feature
Animation feature is implemented with brand new 13 different types included in every element for now. Now you can style up your elements with different types of animation effects. This animation was demanded by a lot of our users and now it's time to deliver. You can set the animation appearance time and speed.
These animations work as transitions. You can even repeat the effect. Included animation types are -
Fading In
Scaling: Up, down
Sliding : Top Small, Bottom Small, Left Small, Right Small, Top Medium, Bottom Medium, Top 100%, Bottom 100%, Left 100%, Right 100%
Conclusion
Quix is the best free Joomla page builder helps you to create your Joomla page smoothly and easily. You can make your website even if you have no idea about coding.
We are trying our best to improve Quix in every manner. We are building new elements twice a week. We'll be back soon with some more elements and features, till then let us know what do you want us to implement for you in the comment box. Take care.
Chao
...