Introducing Optin Xpert converts your visitors into loyal subscribers to customers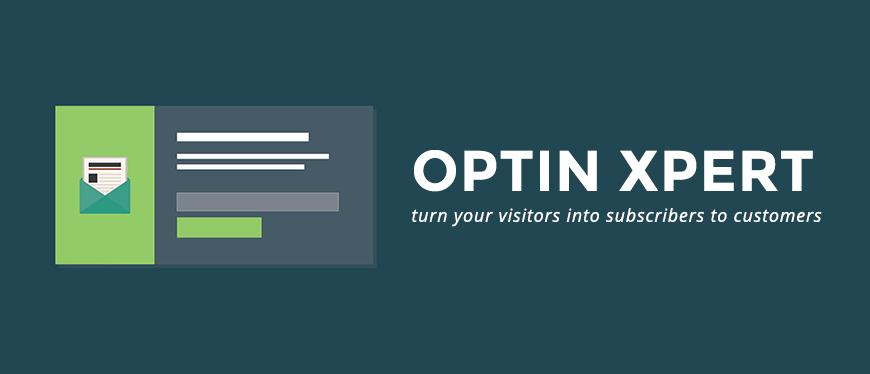 The website is a place where the tons of visitor visit per day. Do you ever realize how much effort you have been investing to drive the stream of traffic to your site every day? I think, you're investing a lot. Sometimes those traffic are source social media marketing, guest posting, search engine and more.
Statistics shows that over the 70% of visitors who abandon your website will never return. That means, If you have a marketing goal to reach certain amount of traffic, you may satisfy in the life-cycle of your marketing campaign. But it going to fail in the long run if your visitors never return.
Now the question is how to hold visitors permanently? There are numerous ways to return back but capturing their email is popular among many. Now the question is which opt-in plugins is reliable and easy to capture visitors email. For your convenience, We developed an awesome opt-in plugin with a lot of options handle. So, introducing Optin Xpert for WordPress.
Optin Xpert is a revolutionary WordPress plugins that turn your site visitors into loyal subscribers and subscribers to customers. Optin Xpert comes with three opt-in types, they are Opt-in Fly-ins, Opt-in, Pop-Up, Opt-in Sticky-Top. All the opt-in types come with 3 consecutive layout variations. That lead you to capture as much as emails possible.
I believe, Optin Xpert gives you an ultra-flexibility to trigger you opt-ins with numerous condition sets. Even you can trigger Optin Xpert on specific posts and pages with unique offers based on visitors location and interaction.
We have bottled Optin Xpert with ready-made text and logo, you can change replace with logo and text easily from opt-in backend. Just install the plugins, boom.
 OptinXpert is responsive and friendly to any mobile devices
 Automatic triggers Opt-In Pop-Up
Automatic triggers Opt-In Fly-Ins
Sticky Opt-In Sticky-Top
 Options for opt-in trigger time
 Enable opt-in at the bottom of the post
 Launch opt-in while scrolling
 MailChimp email marketing support
 Custom preset styles for 3 opt-ins type
 Trigger opt-ins anywhere in the post and pages